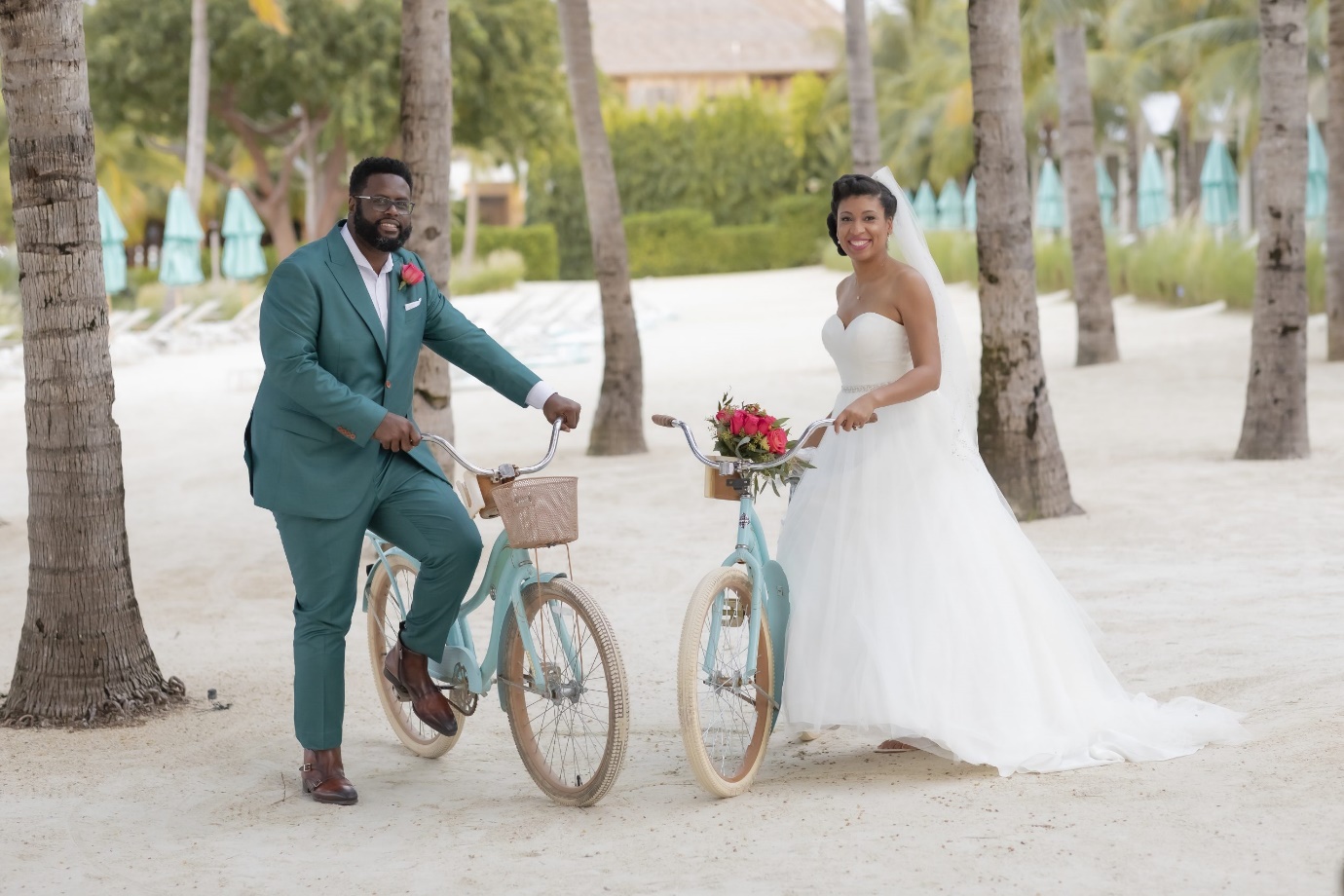 10 Wedding Transportation Ideas in Uganda-Have Your Pick
No matter where your wedding will be in Uganda, chances are you will need some type of wedding transportation. Style and convenience are usually a big consideration in making the right choice. But most importantly, your wedding party and guests should make it to the ceremony on time.

Given the immense choice of transportation modules available elsewhere like airlifts, trains, wedding cars like vintage, classic, luxury etc finding something in Uganda to suit your style and taste might be a little harder.
Here are some ideas for your wedding transportation around Uganda.
1. Limousine
Named after the French region 'Limousin,' a limousine or limo is a large chauffeur driven luxury vehicle with a partition between the driver and passenger compartments. The 2 compartments are usually separated by an openable glass section which can be opened to communicate with the driver. Limousines are associated with elegance, wealth and glamour with comfortable sitting arrangements for up to 10 people depending on the model. Amenities like a fridge, TV are added to give you the luxury experience. In Uganda, limos come at a premium and usually couples hire them to carry the entire bridal team but can also be used to transport only the couple.

2. Motor Bikes
With weddings, sometimes the simplest things make the greatest difference, and what is simpler than riding a bike to your wedding. For starters, it's affordable and gives you the much needed bonding experience as you ride together. However, get an appropriate wedding dress and wedding shoes and practice the ride beforehand especially if riding in Kampala, Uganda's capital. Boda bodas may give you a ride for your money.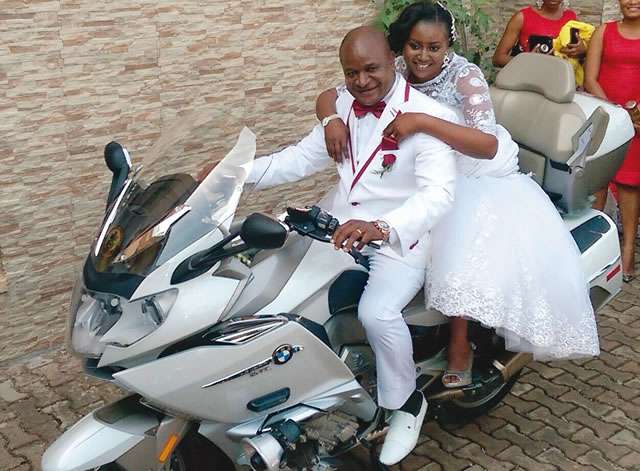 3. Airlift
You only marry once- at least for most of us! Fly to your wedding reception to make sure the world knows it is your special day. Flying is not only classy and luxurious, it also helps you beat traffic to arrive on time to your reception- Ugandans understand this best. Touch down in a plane and embrace all the watching eyes on you. For those who want their ceremonies in the clouds, Uganda Airlines got you covered with its celebration in the sky. It offers you the opportunity of saying your wedding vows 36,000 feet above the ground. Isn't that amazing?!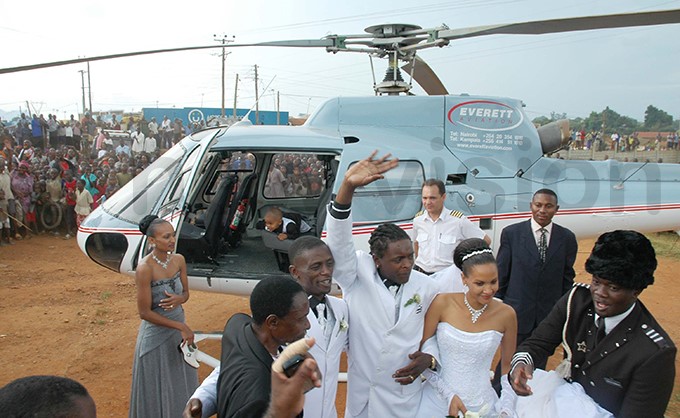 4. Mercedes Benz
A Mercedes Benz is a great bridal car. It is timeless and always a good choice for those looking for elegance. The different models like Mercedes Benz E- Class C-Class S-Class, G-Class, 4-Matics, Blue-Bird etc. gives you a variety to select from. All of these cars are a show stopper with their shiny exterior.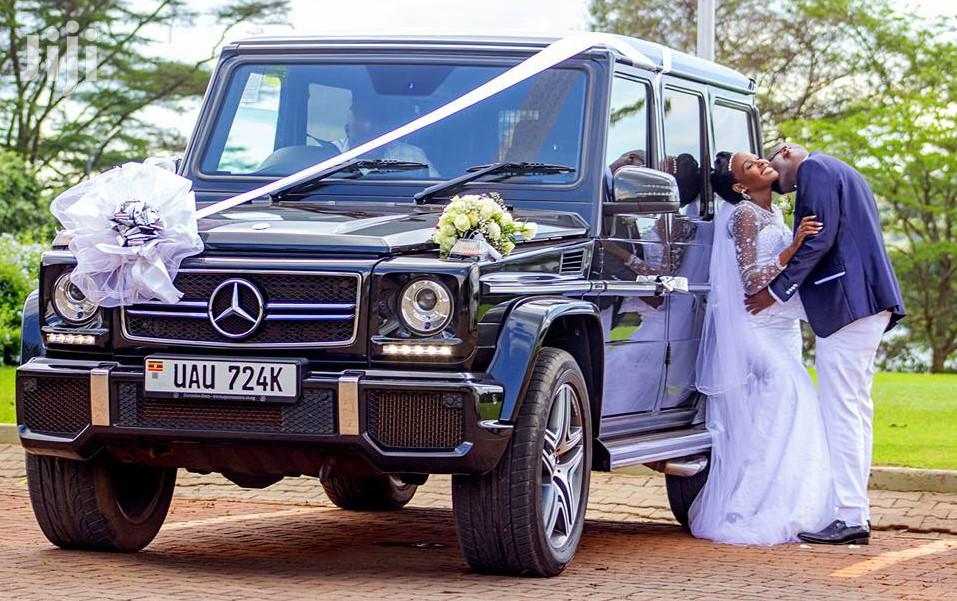 5. Bicycles
Cycling is becoming increasingly popular in Uganda as urban planners start to include cycling lanes in the major cities especially Kampala. If cycling is your thing or conserving the environment is close to your heart then ride your way to the wedding ceremony and thereafter to the reception. Make sure your entire entourage knows how to ride a bicycle. Hire a few bicycles for the wedding day and tell the police about it for your own good. And please do wear helmets.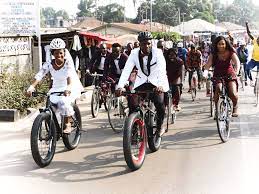 6. Boat Ride
Having a beach wedding or lake side wedding or better still an island wedding? What better way to travel to the wedding reception than sailing into the sunset! The relaxing breeze will calm your nerve and get you ready for the celebration ahead.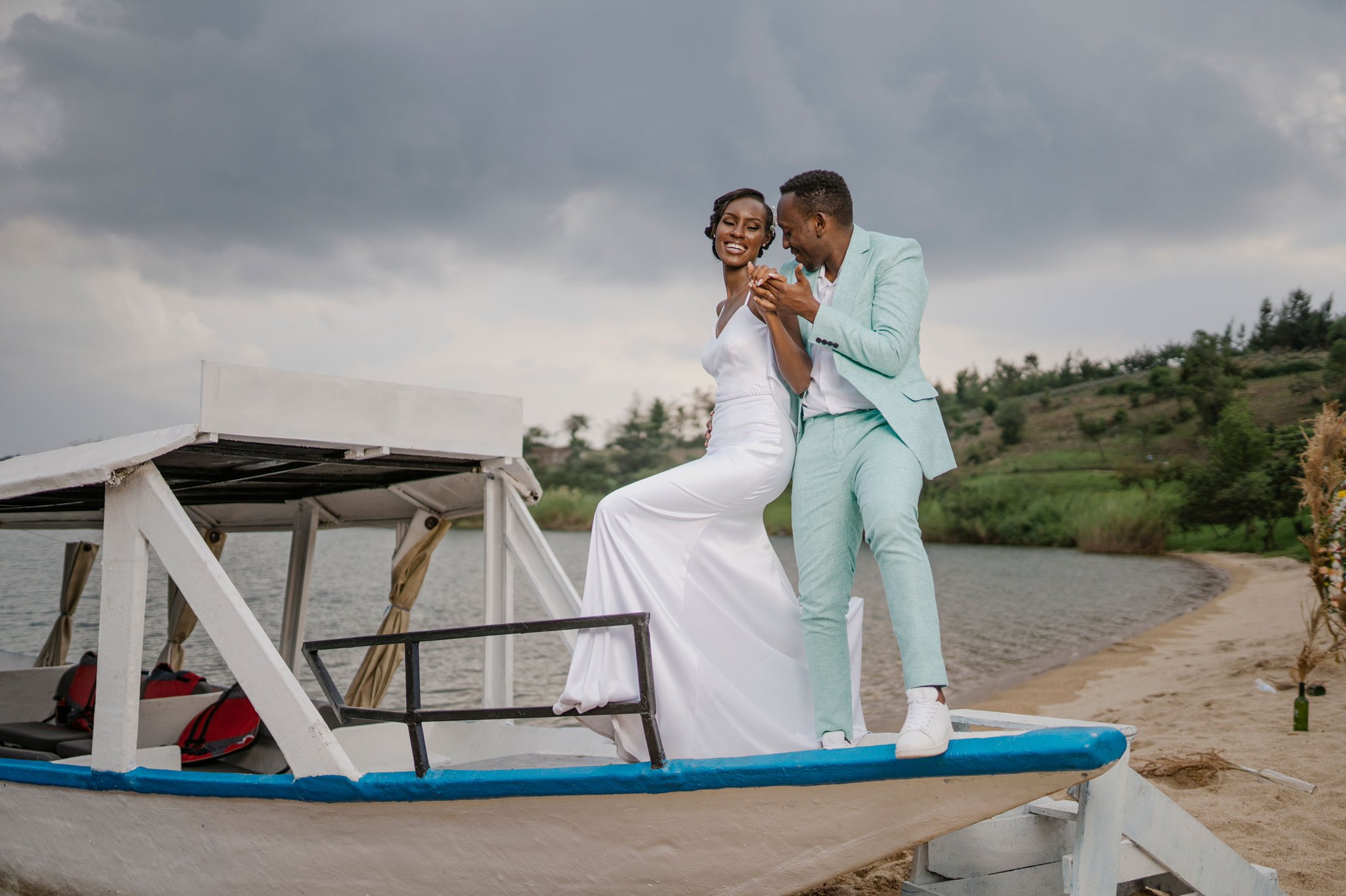 7. Range Rover
Looking for a car to maneuver any kind of terrain? Do you want an experience that combines luxury, style and comfort on the road? Look no farther than a Range Rover. With an elevated build, a range rover will give you the grand entrance you deserve on your wedding day with its arraign of models like Range Rover sport, Range Rover Evoque, Range Rover Velar etc. Imposing and eye catching, Range Rovers do it from afar.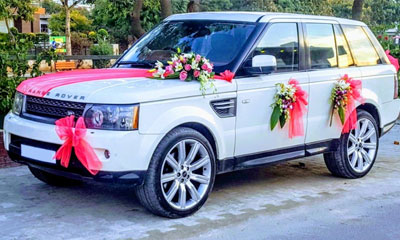 8. Horse carriage
What is a fairy tale wedding without a horse carriage?! You have probably already chosen that detailed ball gown dress, sent out snow white inspired wedding cards, the only thing left is your carriage. Yes, go back in time with the most romantic ride that will give your bride the royal wedding experience of a princess you have dreamt of since you were a child. In Uganda, horse rides can be costly but they are available.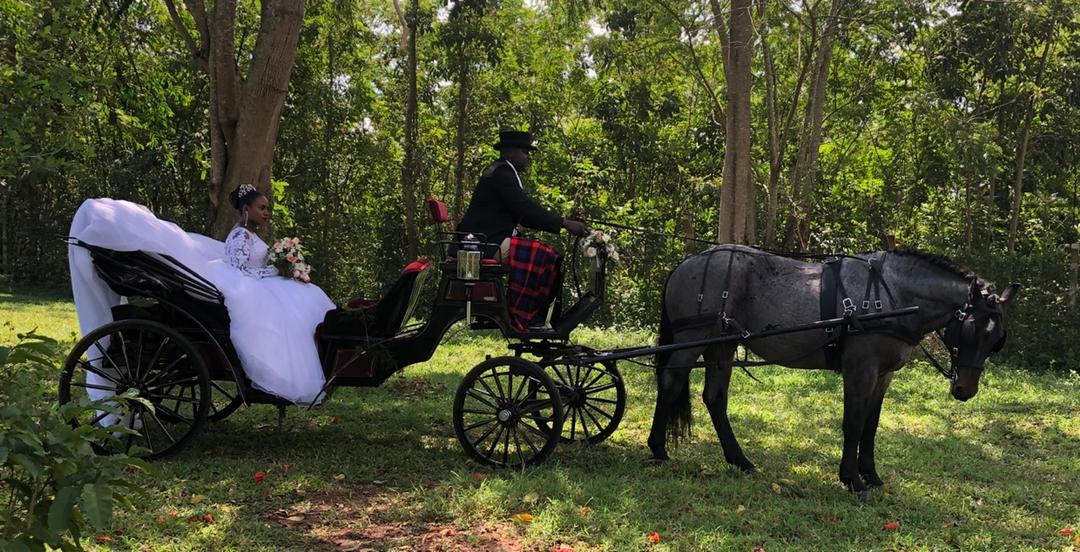 9. Vintage cars
If classics is you thing, then vintage cars are your perfect choice. Vintage weddings are always eye-popping if you string them together successfully. Vintage cars will add excitement to your vintage wedding day theme - they are rare, unique and precious. Stand out in a timeless vintage car and wow your guests.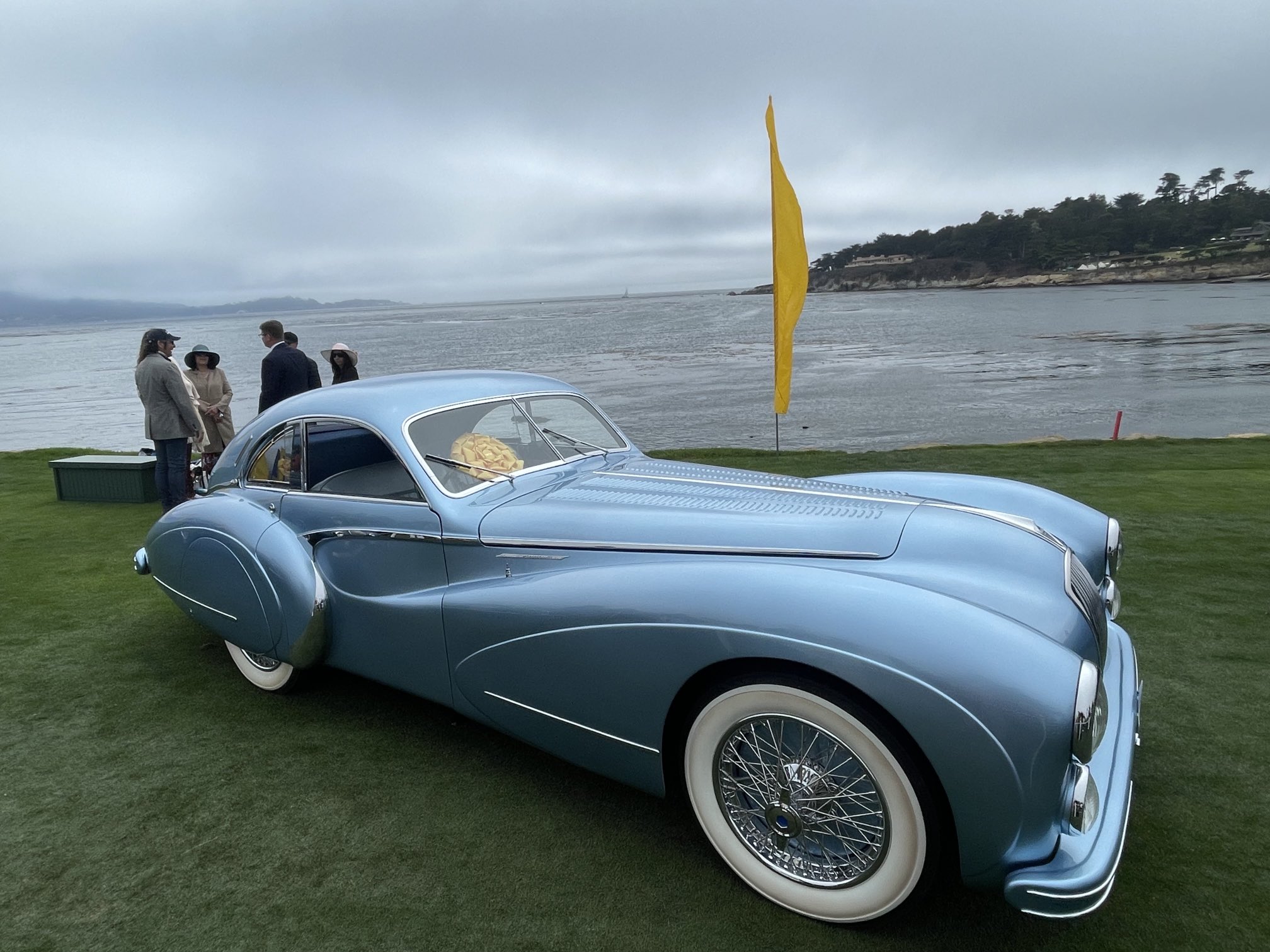 10. Ugandan Taxi
Ugandan has its unique culture and blend of transportation. Like the boda boda, the Ugandan taxi is iconic, a symbol unique only to the Ugandan transport experience. If you want a typically Ugandan wedding, a bit of fun and an out of the ordinary experience, hire a taxi and decorate it as your wedding car. Let it carry your entourage. If possible, let the groom drive while the bride is on her side at the front seat. Let the rest of the entourage have a grand passenger treat in the back seats. Have a few more taxis carrying guests follow in a convoy. That my friend is how you create a memorable wedding transport experience for history to narrate.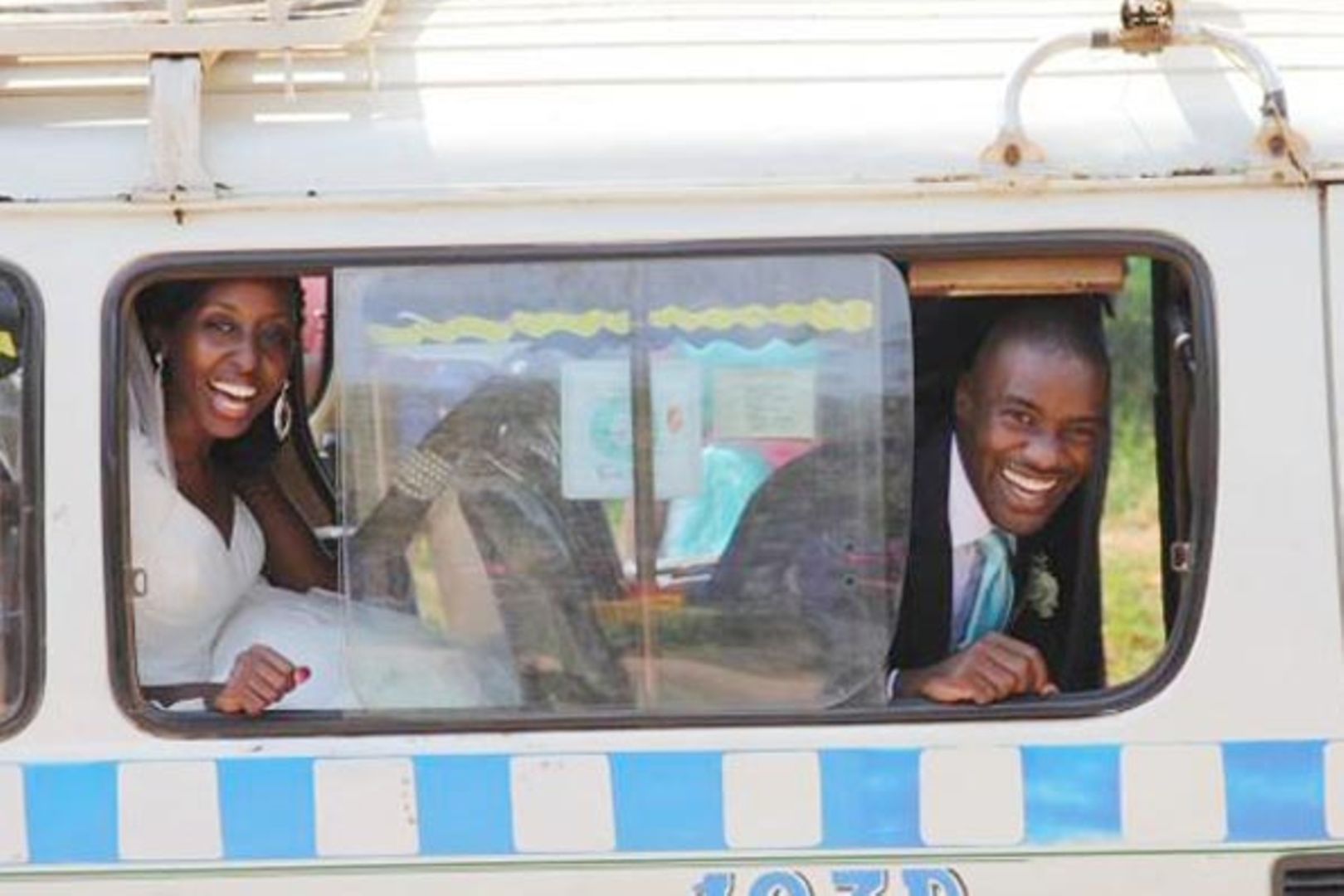 Ready to get moving and book your wedding transportation? Follow us next time to find out where you can get your wedding ride.