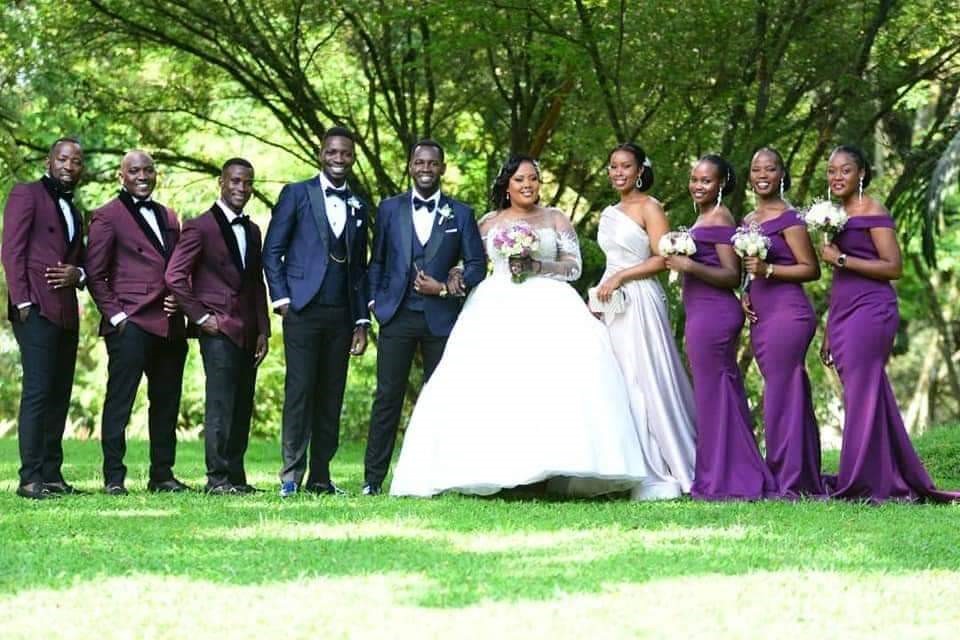 Choosing the ideal bridesmaid's dress
We all love to see our bridesmaids dress to kill with both colour and style. Fluttering but not over the top; bright but not shimmering; colourful but not blinding. Almost an ever-present attraction at Ugandan weddings, bridesmaids are meant to take some of the attention and tension off the bride unless they choose not to. Brides who are not so keen on being the centre of attraction do well with a bit of attention moving to their maid of honour and bridesmaids. The maids also support the bride through both joyous and anxious moments on the wedding day. And of course the wedding photo-shoot is incomplete without them.

But how do they dress up for the part?! Thank you for asking. Choose what works for you and your maids from some of the dresses we have gathered for you from the bridesmaids gowns below.
Green
World over, green is known for hope and new beginnings. Little wonder different shades of green are popular with bridesmaids. Its different flavours when carefully designed create memorable wedding dresses for bridal teams.
Amy green has especially become a favourite for bridesmaids here in Uganda. And we are usually bedazzled by the maids' look- it almost feels like royalty!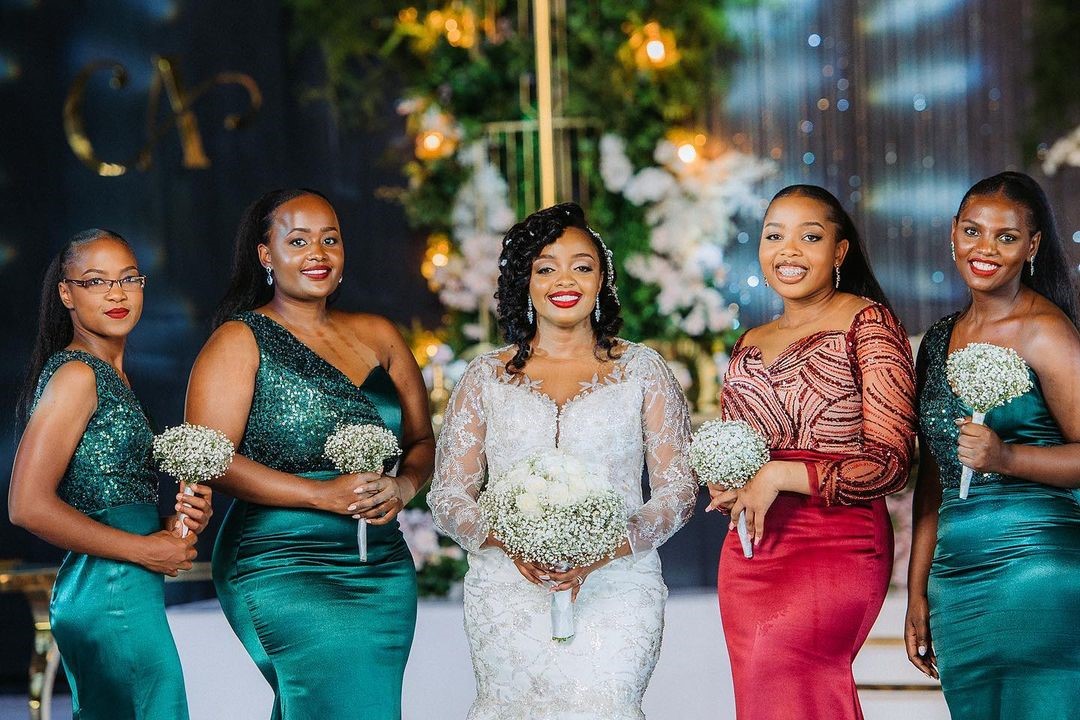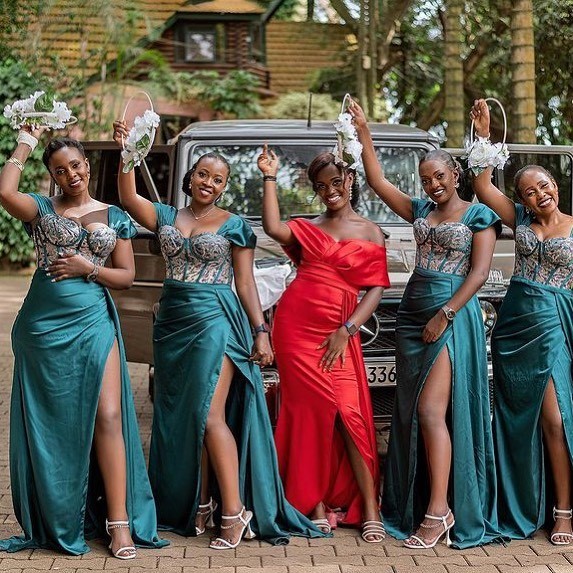 Forest green is another popular pick for bridesmaids especially those of lighter skin complexions. It is also superb for destination and beach weddings. White bridesmaids especially look awesome in this shade.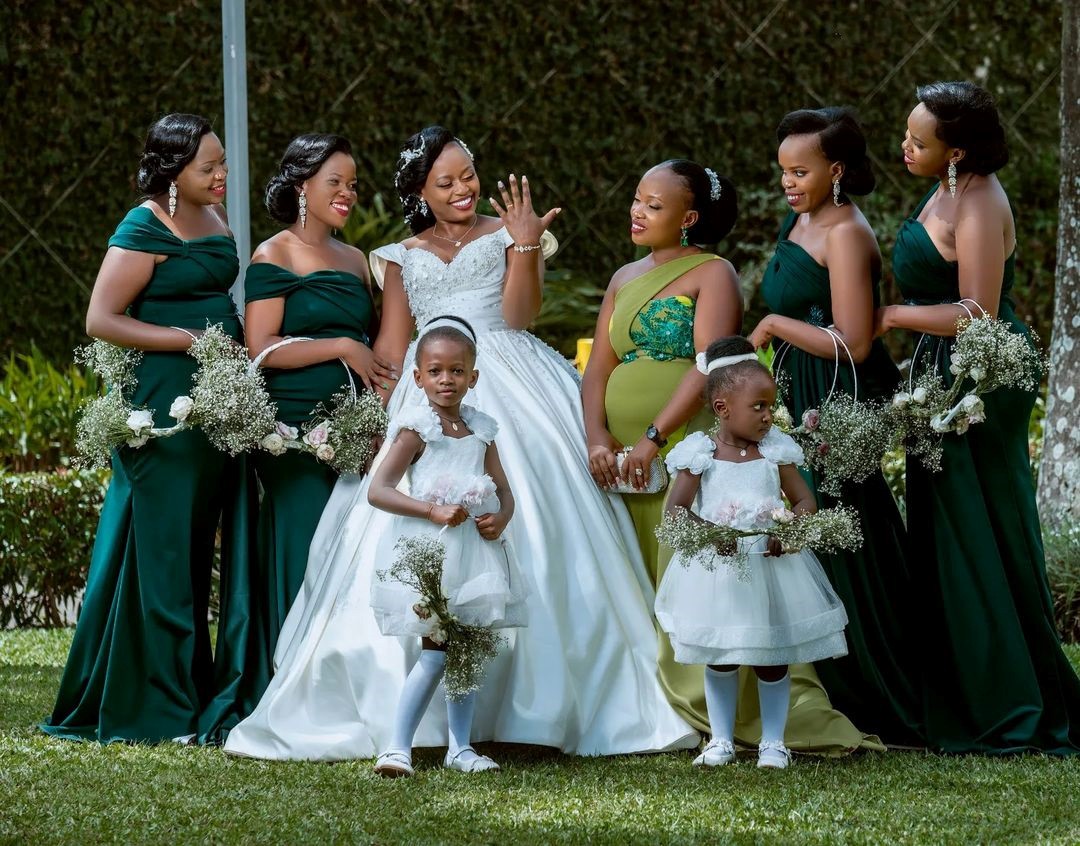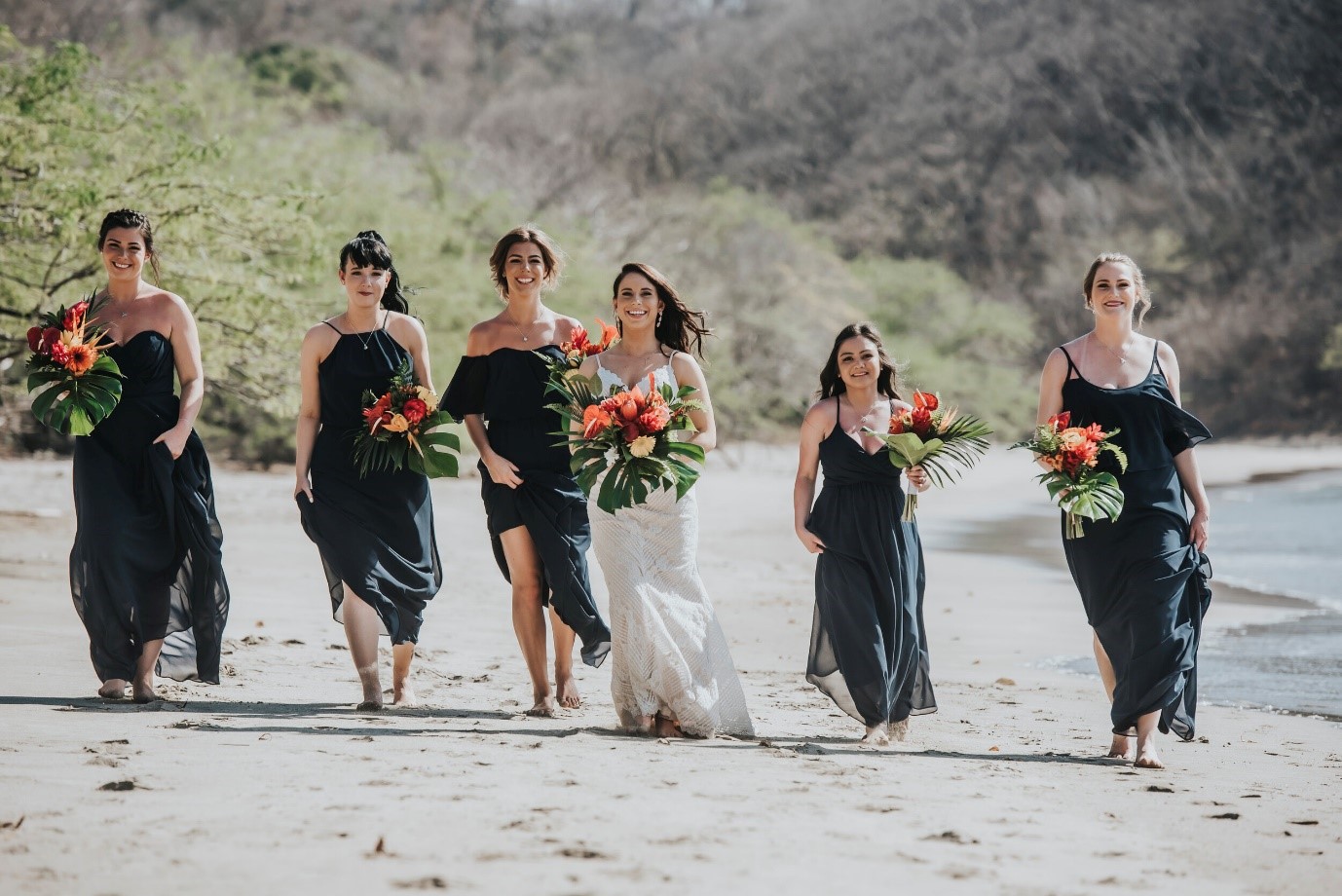 Emerald green is a hue that flatters bridesmaids' looks. When matched with emerald jewelry and the perfect pair of wedding shoes, the maids may just take a bit more attention from the bride.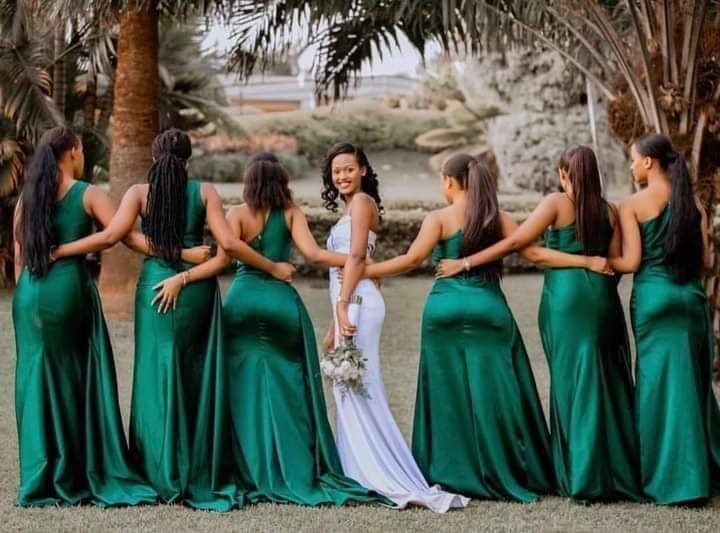 Lemon green bridesmaids' dresses are back in fashion mostly because of their rarity having been overshadowed by other green hues in the past few years. They scream elegance.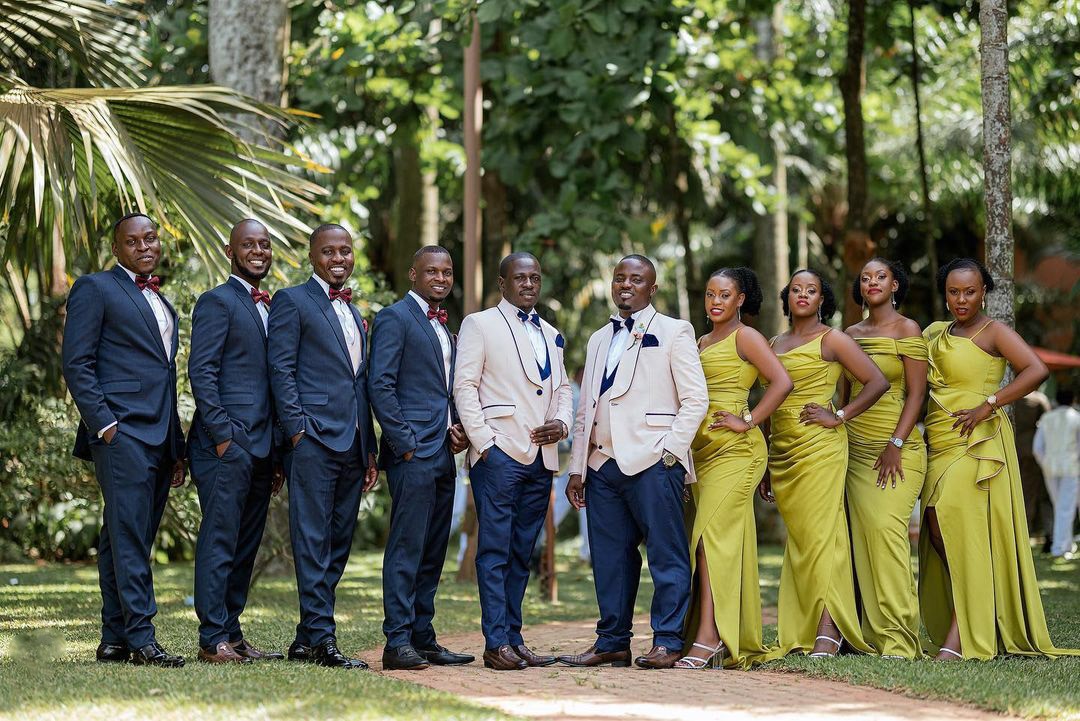 Pastel hues are increasing becoming a sensation especially among couples adopting bohemian and rustic wedding themes. Usually in pale and neutral colours like taupe, champagne, mauve, grey etc., they are as stealth as they are captivating.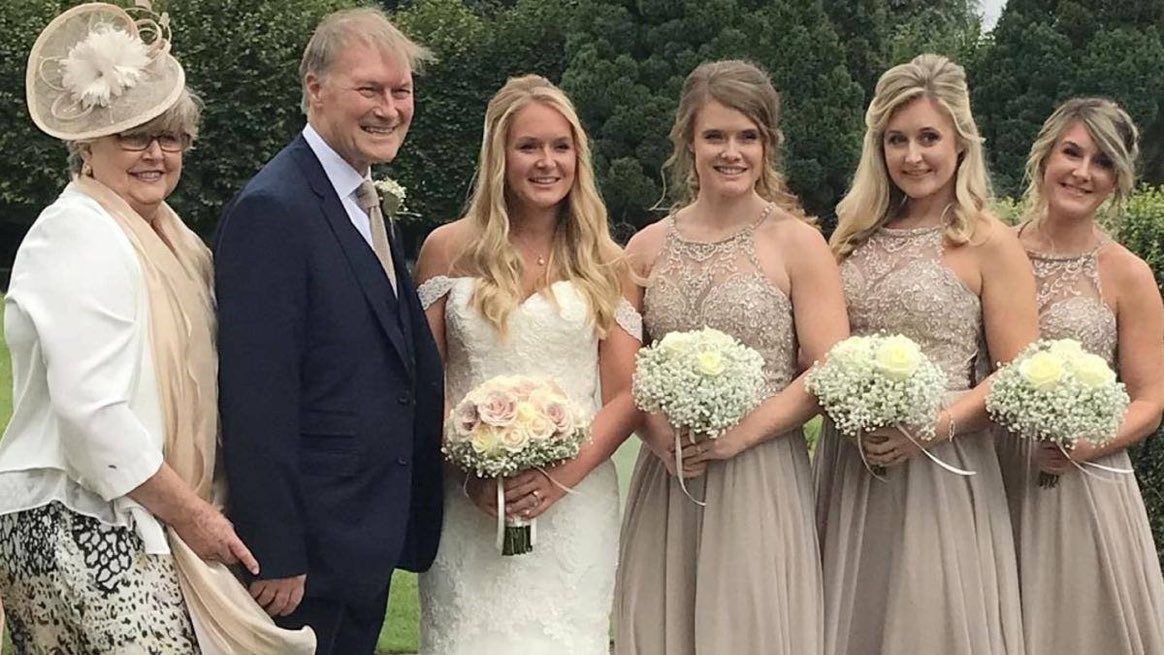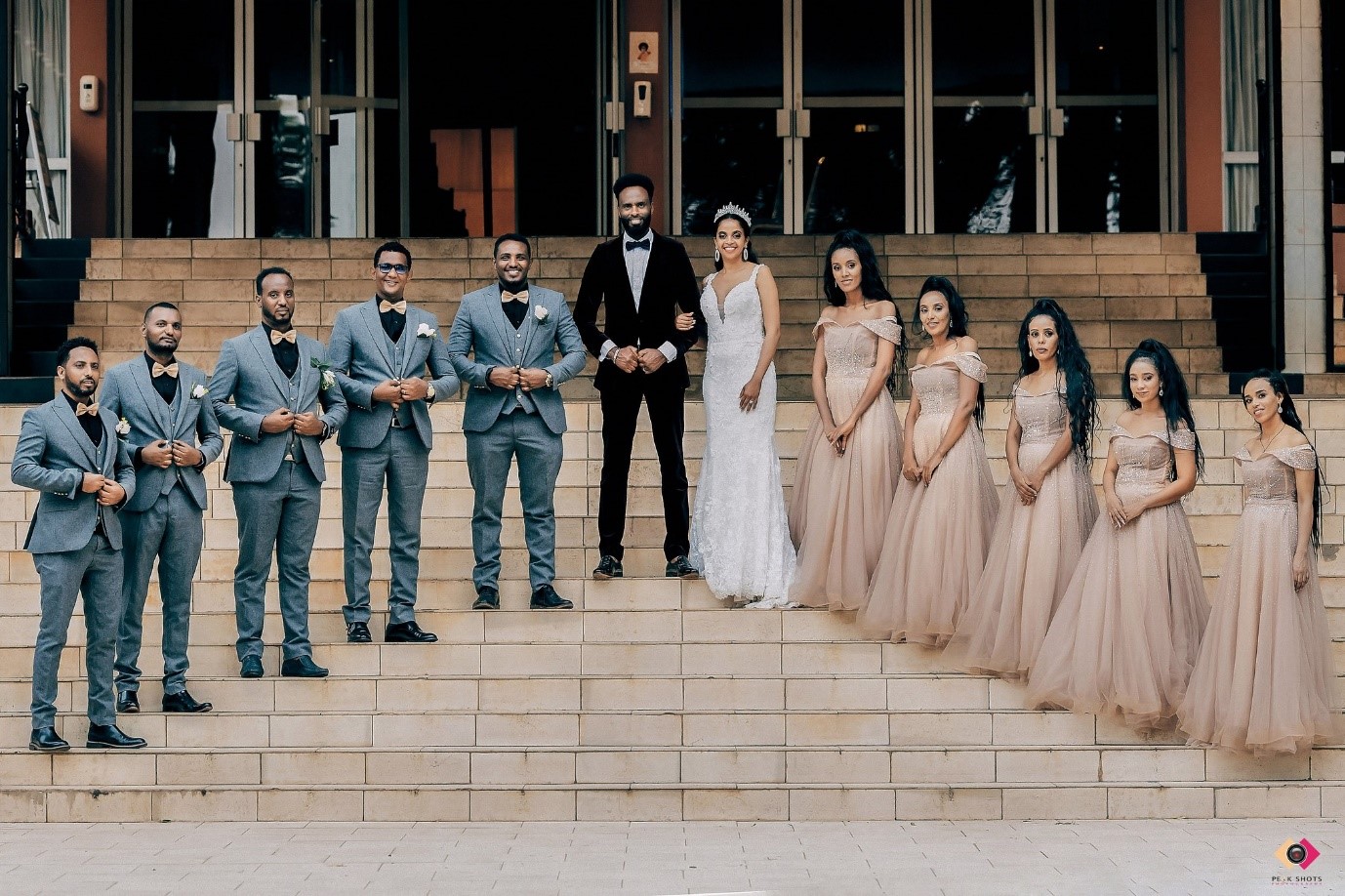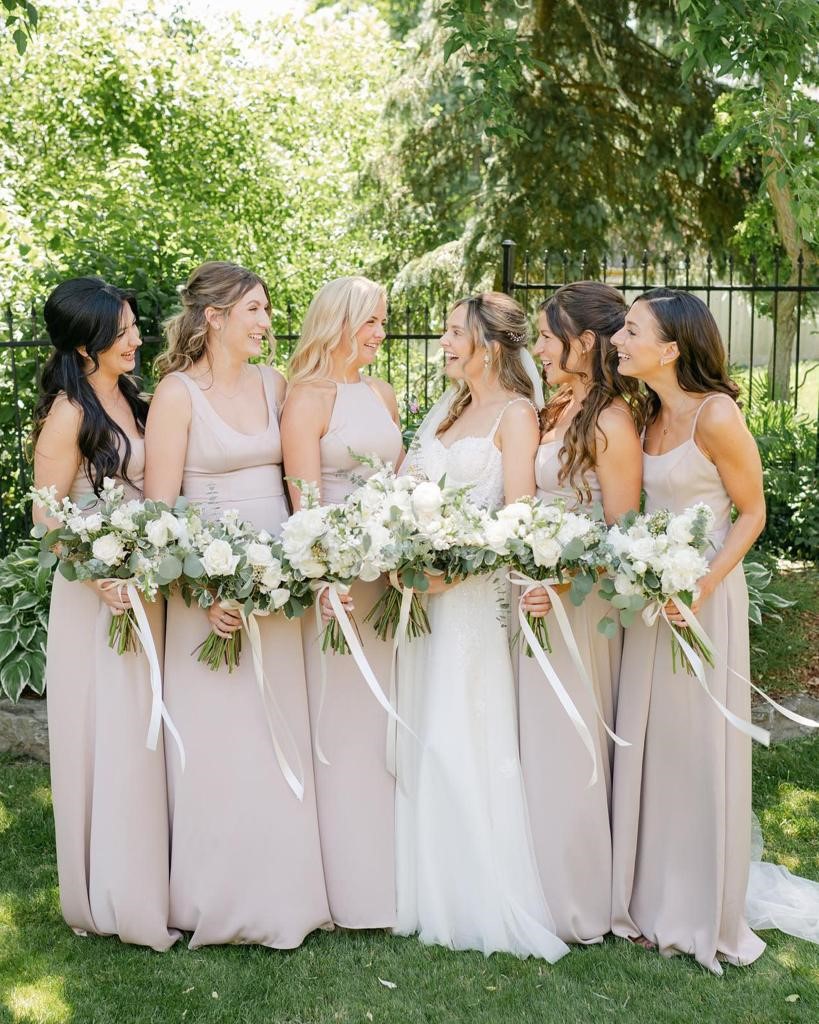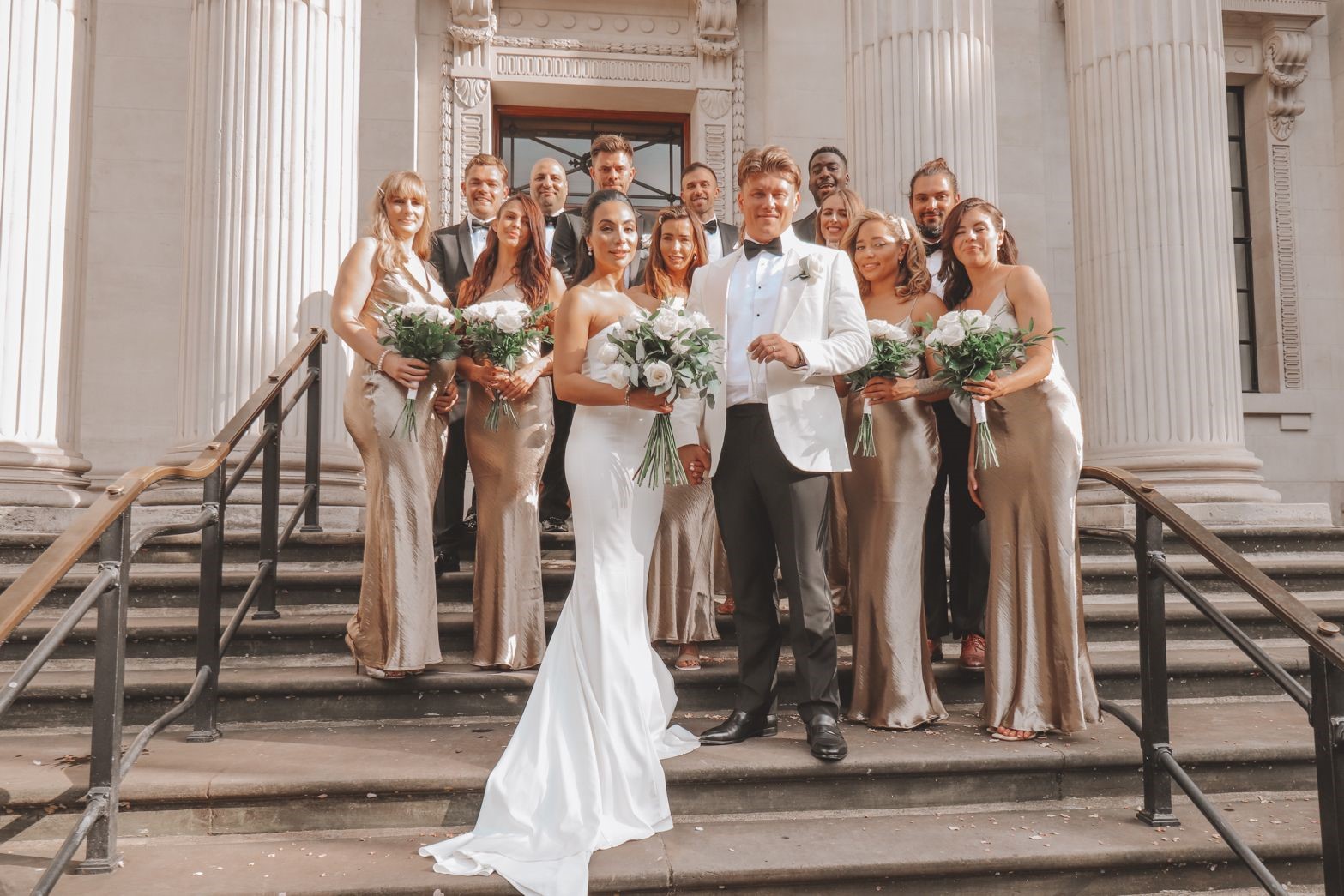 Peach and Gold colour bridesmaids dresses were revived after the COVID pandemic lockdowns. Maids are shrugging off the doom and gloom of the pandemic with a bit of colour.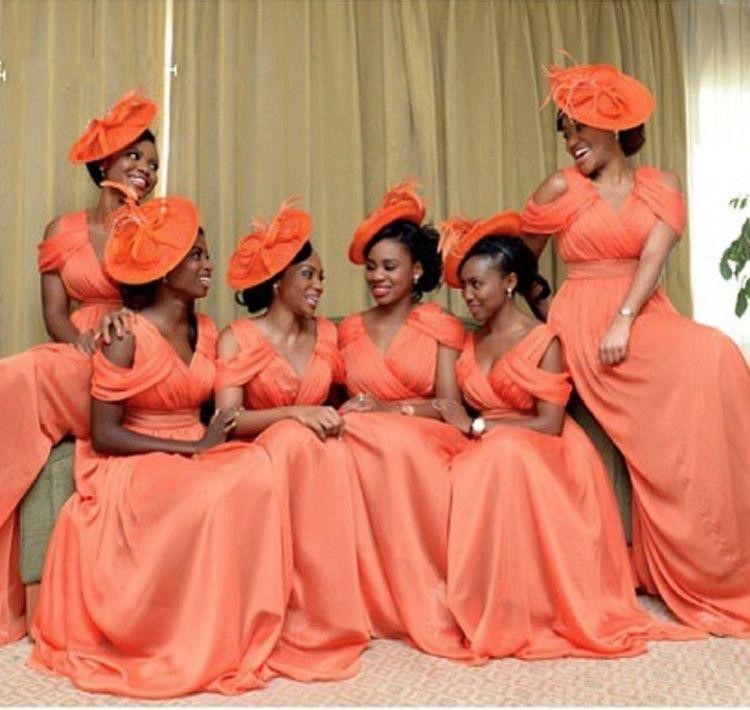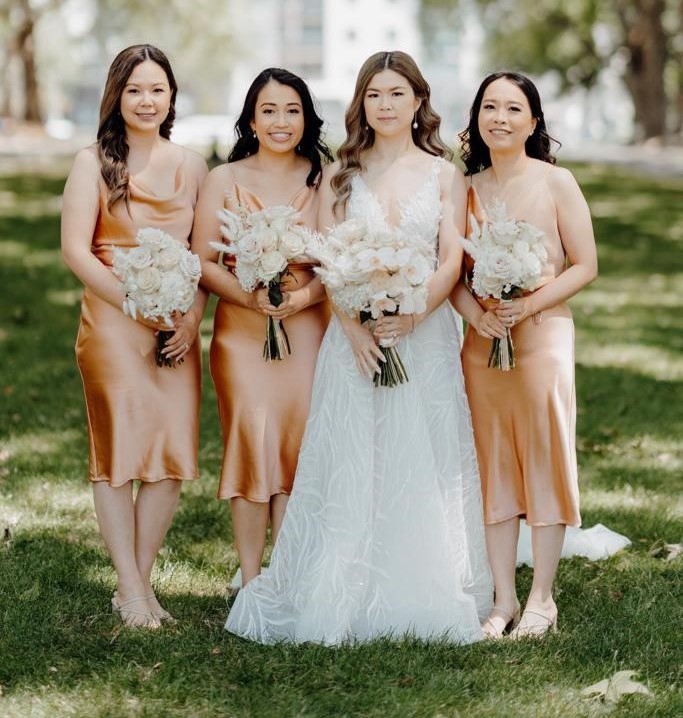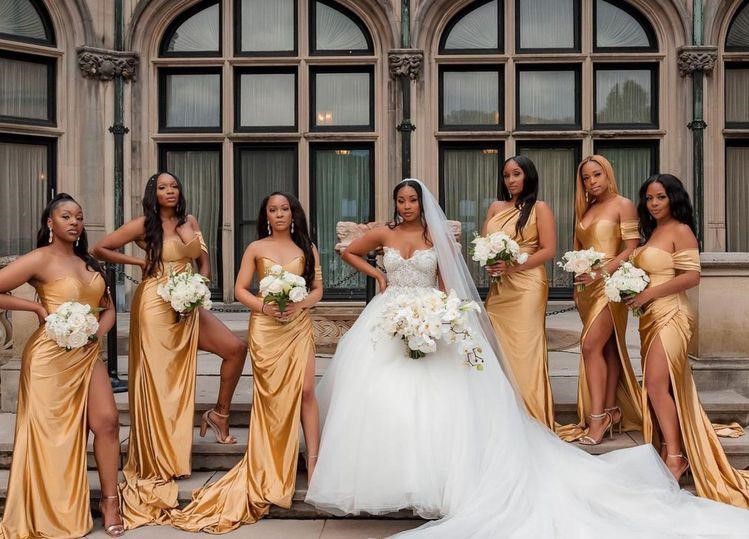 Red bridesmaids' dresses never go out of fashion but they also go off as too obvious. So the fashion-enthused bridesmaids have lately opted for something slightly out of the ordinary like scarlet, lollipop, cerise, fuchsia, ruby, rose, raspberry among other shades of red.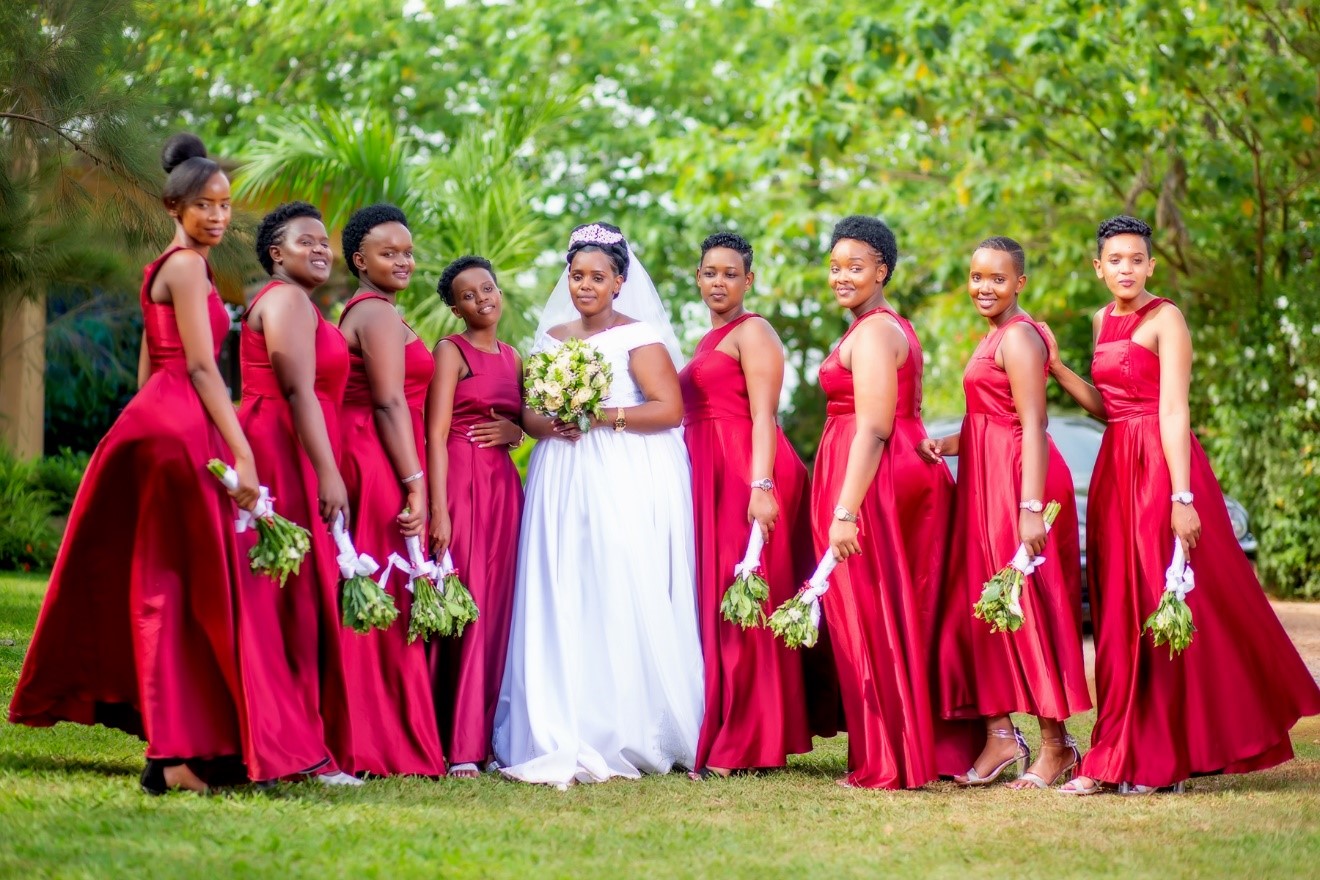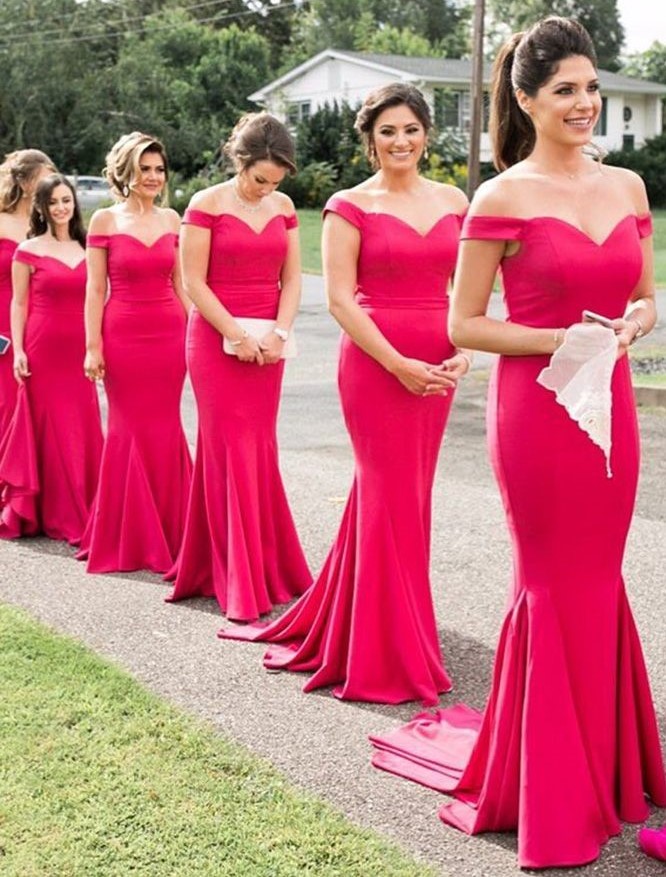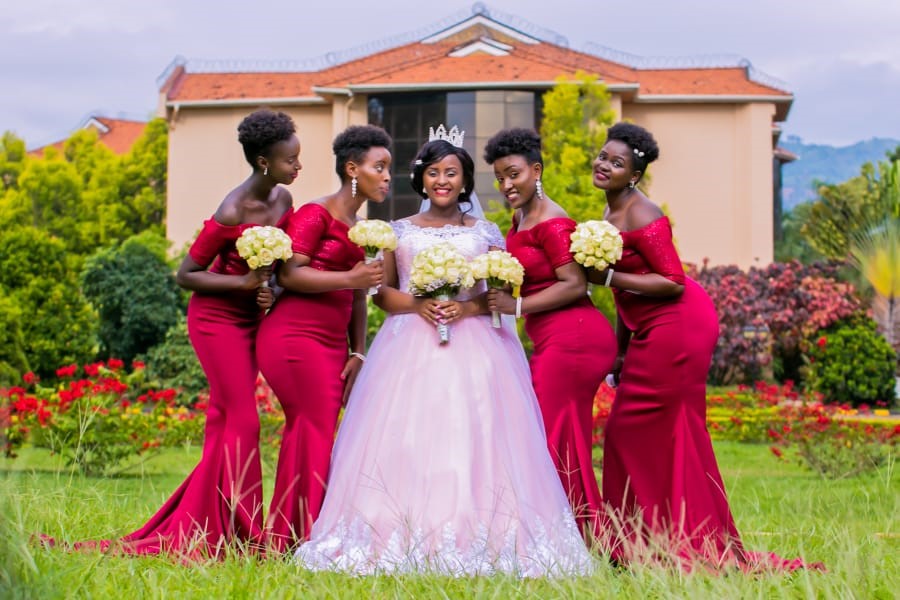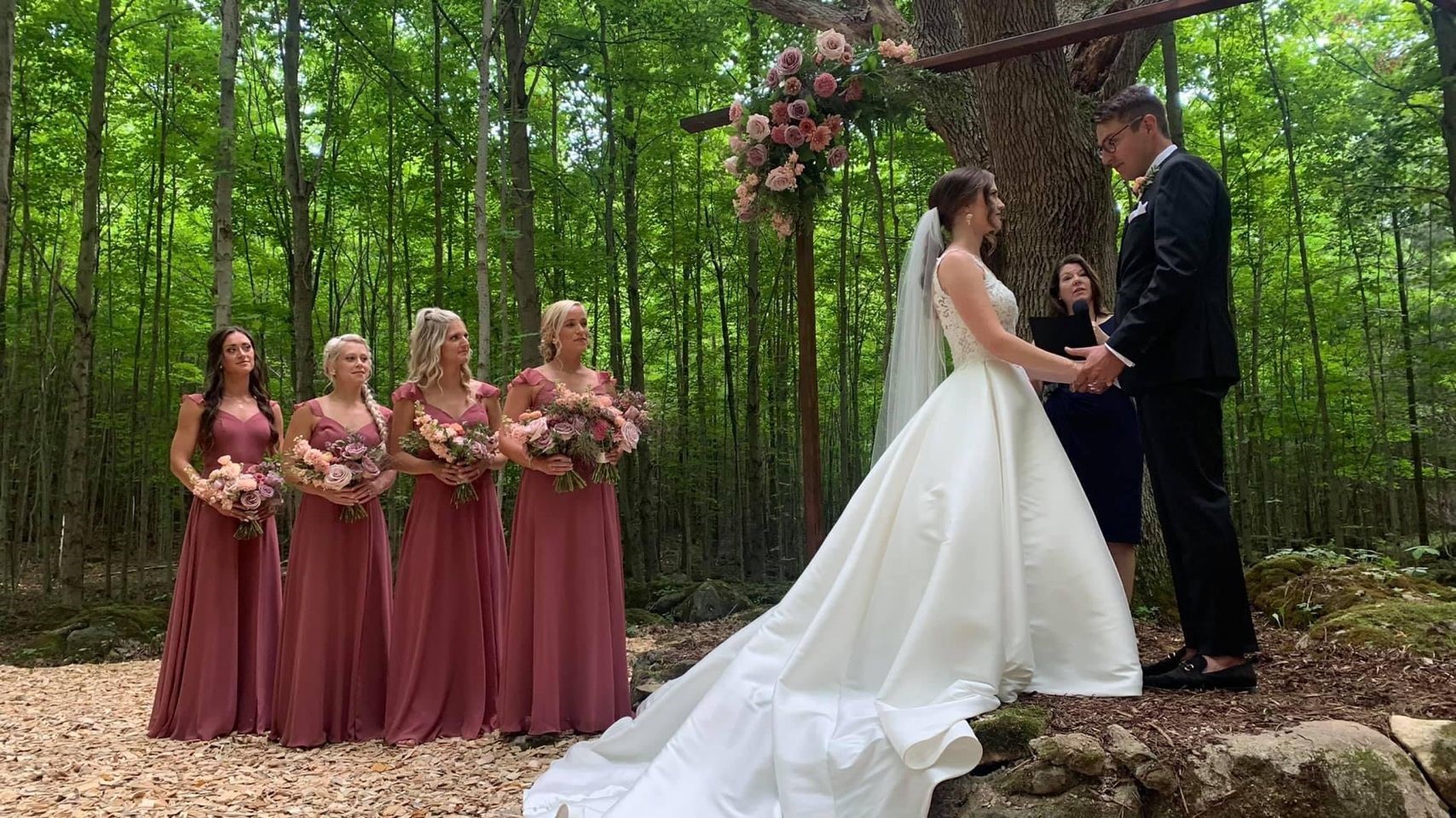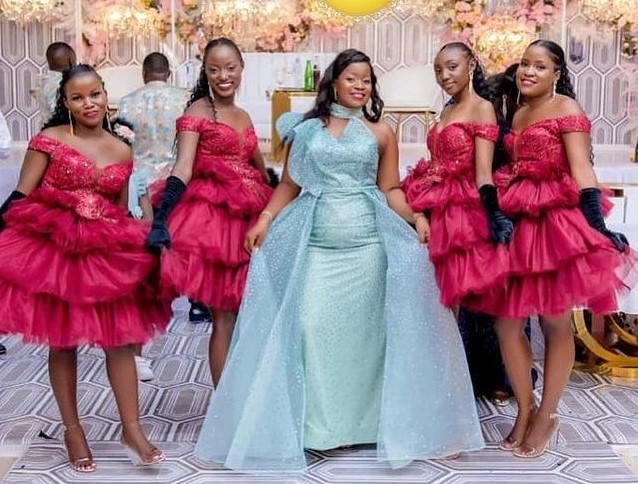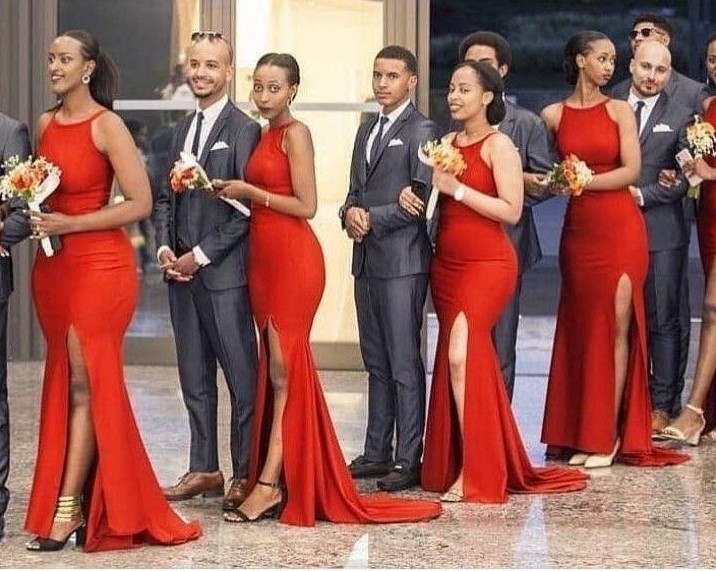 Orange is yet another popular colour for bridesmaids' dresses but if you wear the ordinary orange, you will be…well…ordinary. That's why maids are opting for hues like rust, sunset orange, champagne orange etc.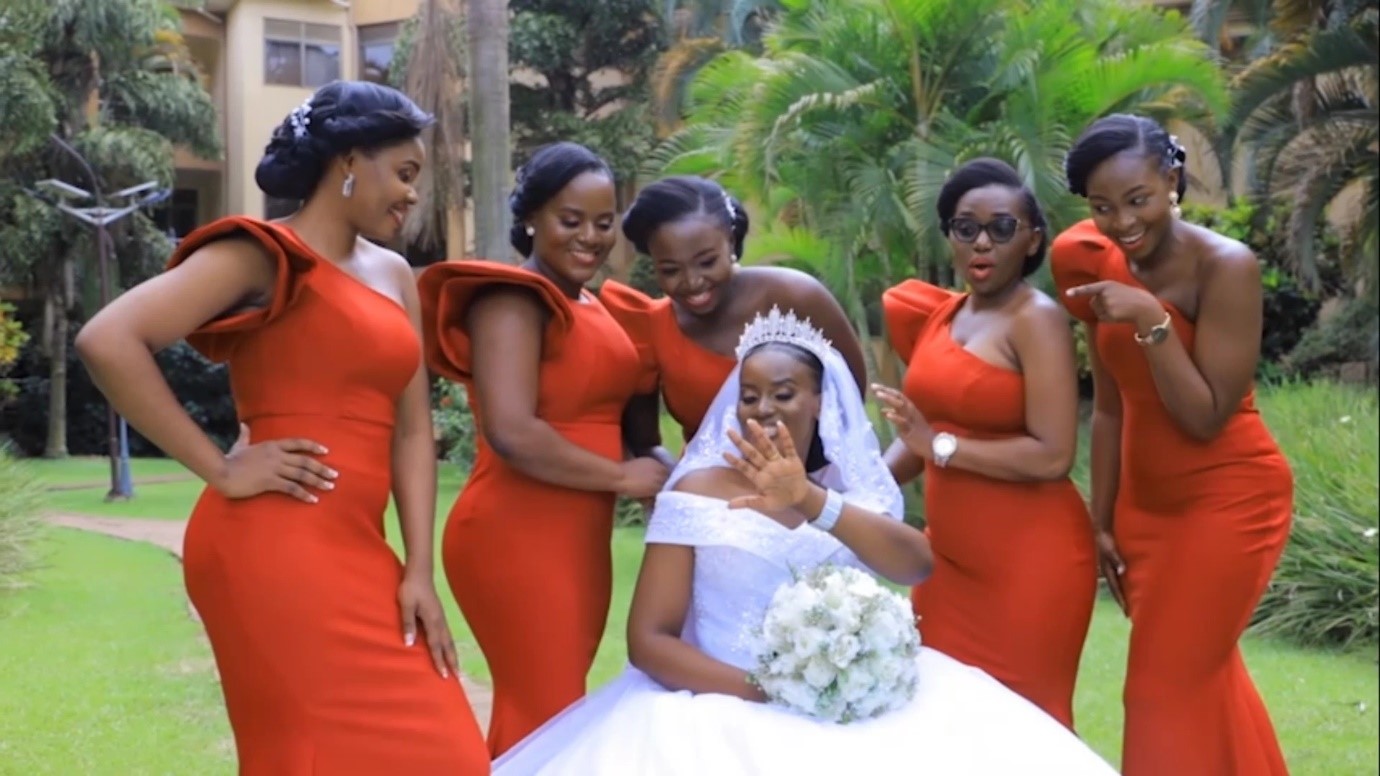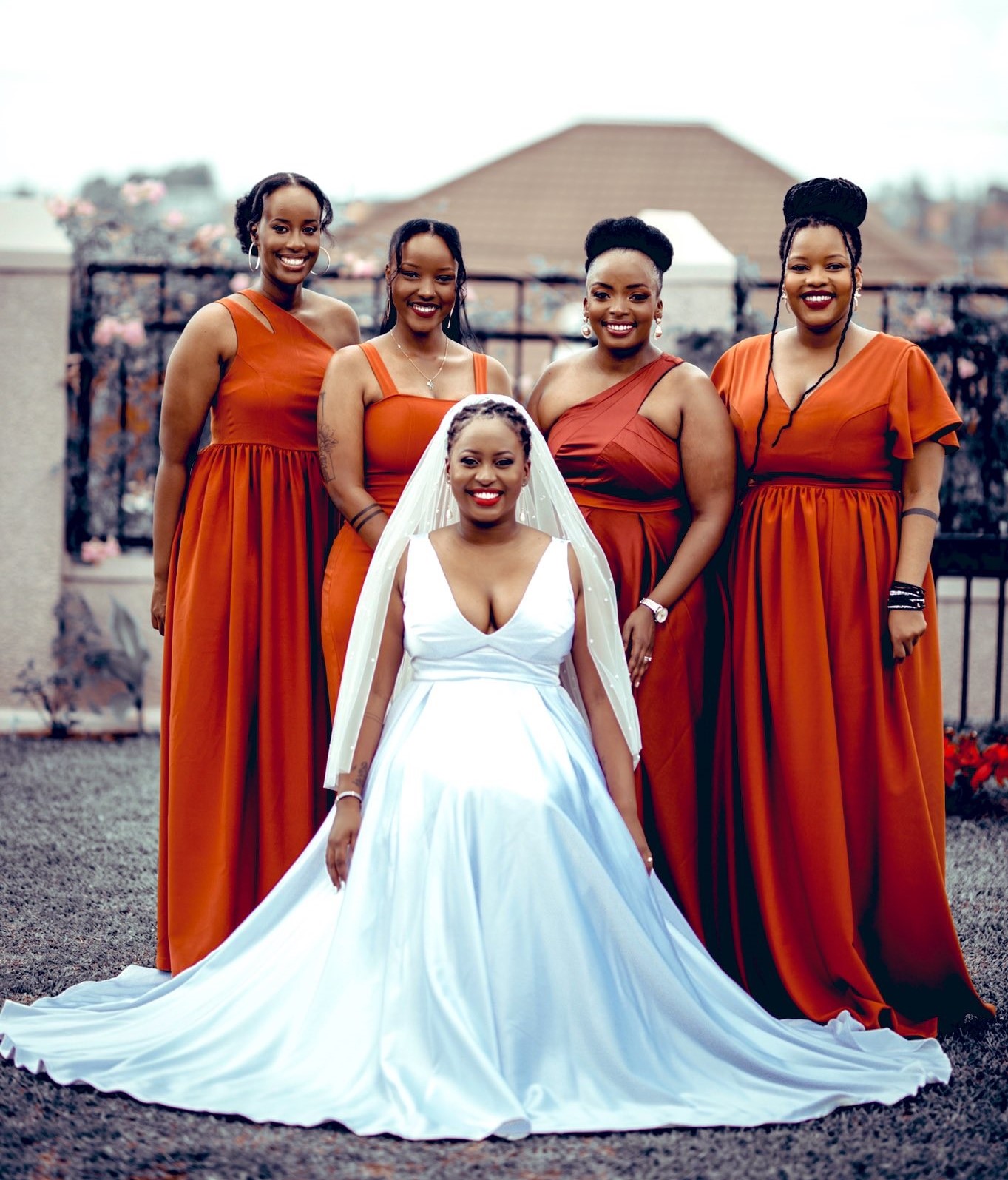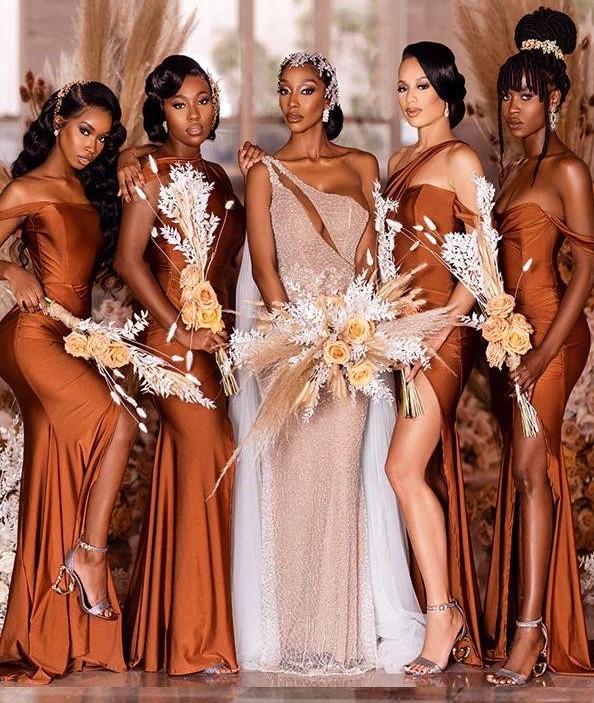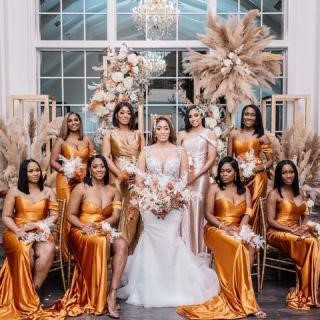 How can we talk about bridesmaids dresses and leave out pink. Pink is your dress colour for all seasons. Ugandans especially love this colour because it accentuates the dark skin complexion. Again, pink has different hues, select your preference meticulously.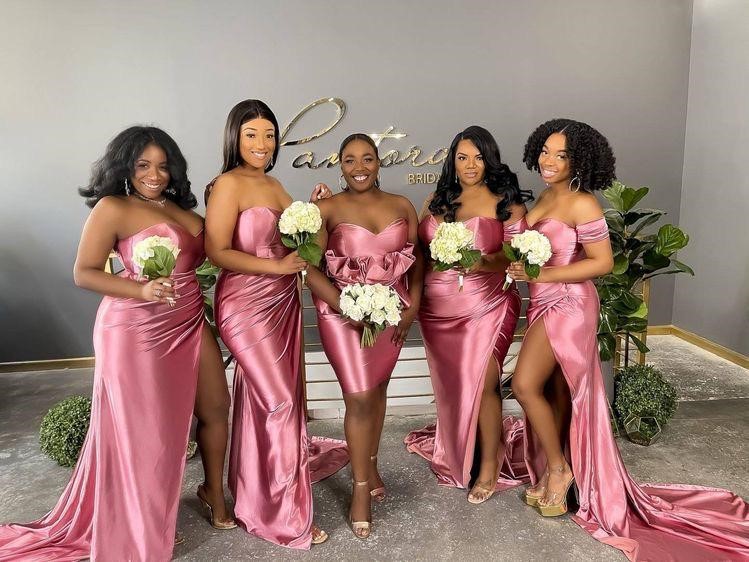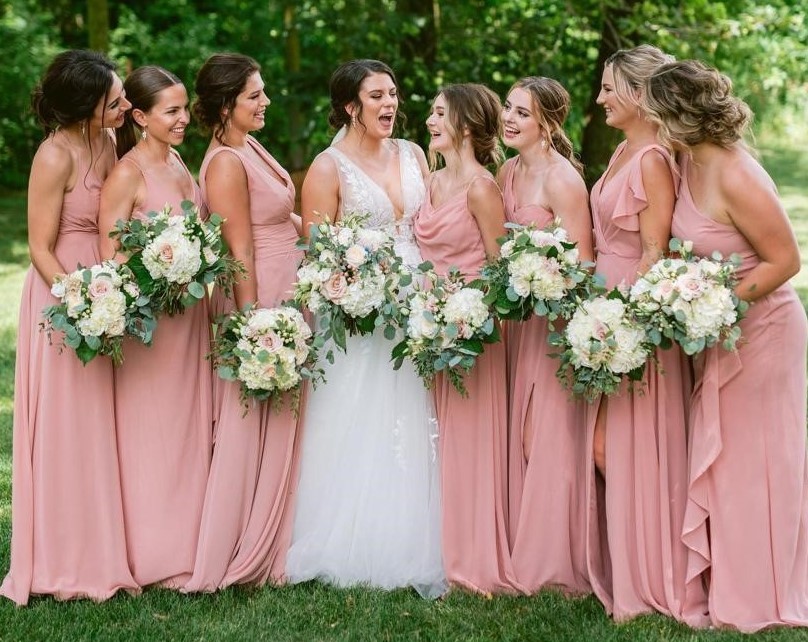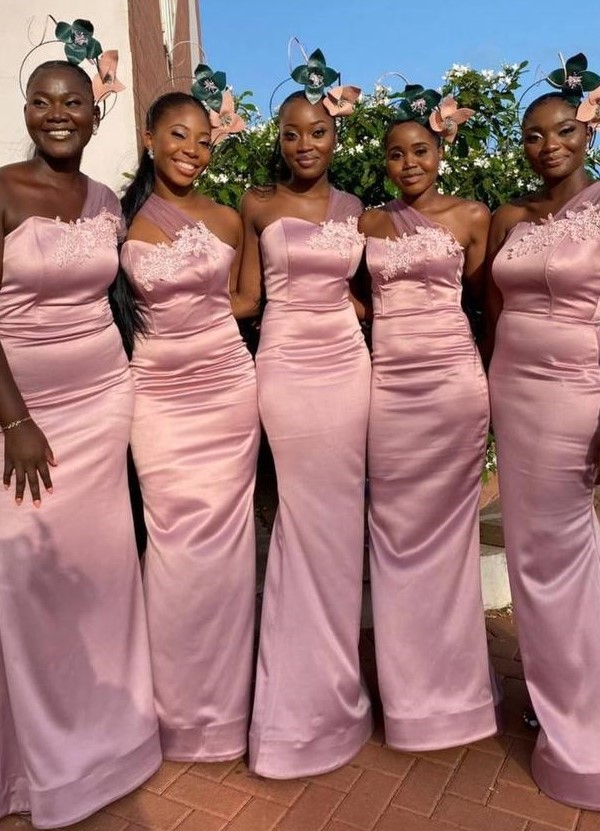 Bridesmaid dresses are usually a spectrum of colour. Yet some colours are not widely worn. A rare colour for bridesmaids in Uganda, for example is pearl. White is another!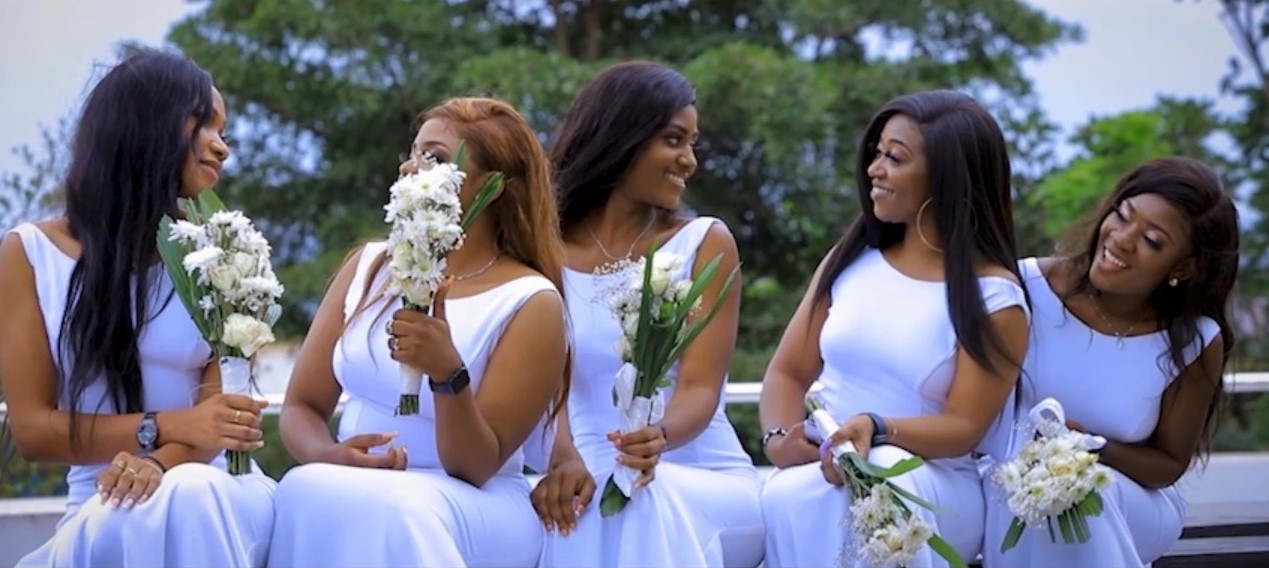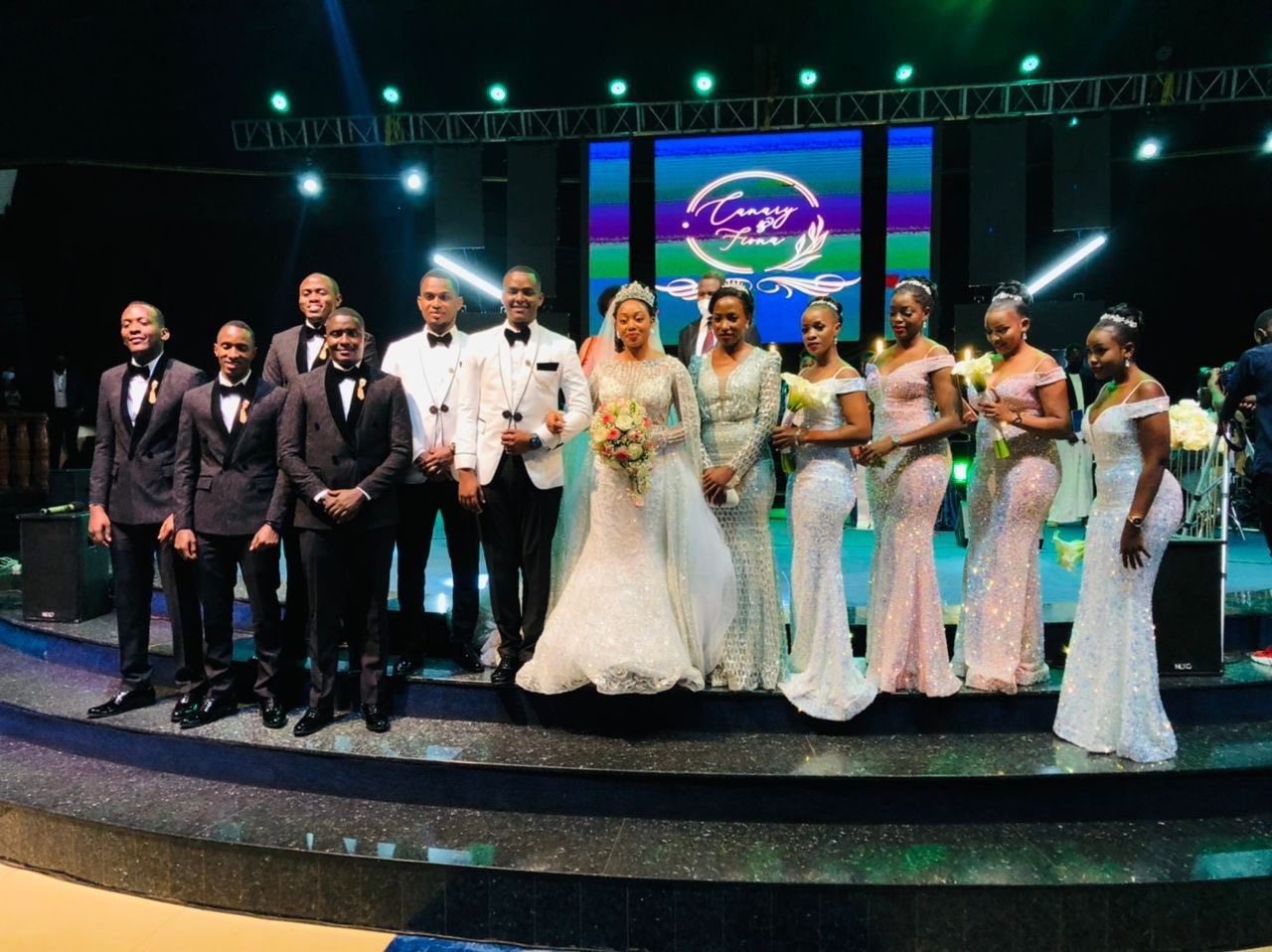 Before we leave this topic, we thought we could show you what brides wore over 50 years ago. You do want a retro-look don't you?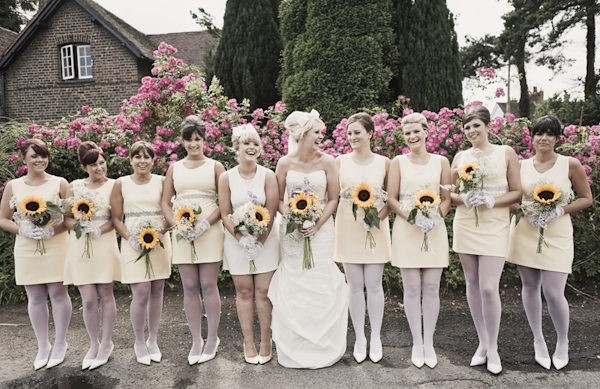 Reach out to us for all your bridesmaids dresses at www.nyomplanet.com