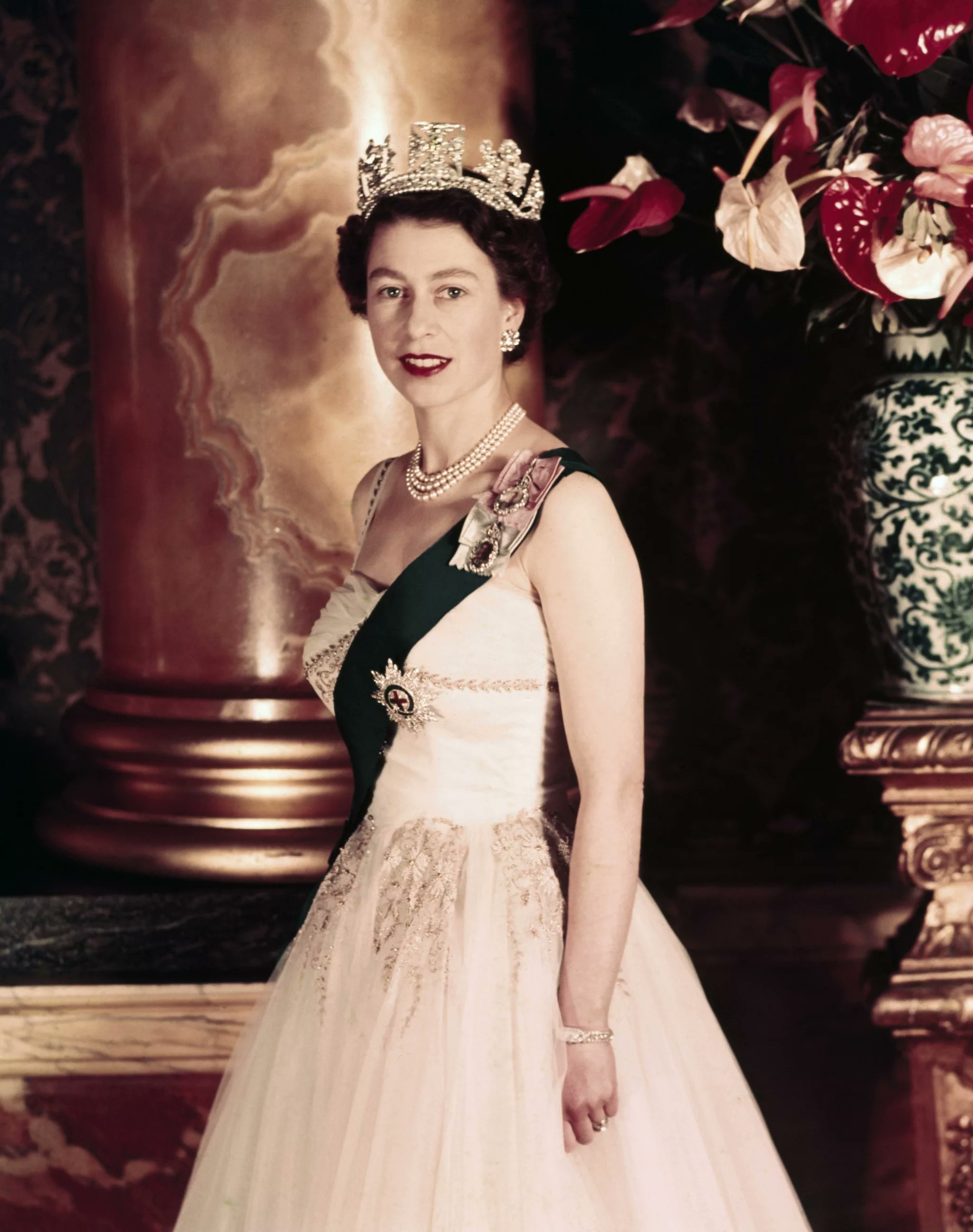 A Tribute To Queen Elizabeth II: 5 Facts You May Not Know About Her Wedding
A dark cloud formed a canopy over this past week when news broke about the demise of the British's longest monarch, Queen Elizabeth II. At the age of 96, the Queen lived through seven decades serving and loving on her people. She passed away just over a year after her husband, Prince Philip who died at the age of 99 in April 2021. We look back at their relationship as wife and husband.
Five years before Elizabeth ascended the British throne, the couple wed at the famed Westminster Abbey on November 20, 1947. They stayed married until 2021 when Phillip passed. They were blessed with four children including King Charles III who is inheriting the throne.
Seven decades of marital communion- we love to see this! When celebrating their golden wedding anniversary, the queen in a public display of affection honored her husband by saying that "He…has…been my pillar of support for all these years,"
It could be said that the two were a divine match and the seven decades of love and bliss were a testament to that.
Here are some facts from their incredible wedding some almost 75 years back.
Royal Blood lines

Philip and Elizabeth shared a great-great grandmother in Queen Victoria from whom Lake Victoria gets its name.
Prince Philip was a direct descendant of Princess Alice, Queen Victoria's third child. According to the royal family tree, Queen Elizabeth is a direct descendant of Queen Victoria's eldest son, King Edward VII.
The Greek-born Prince Philip first met then Princess Elizabeth in 1934 at the wedding of Princess Marina of Greece and Denmark and Prince George, the Duke of Kent. She was 8 and he was 12. Speak of childhood romance.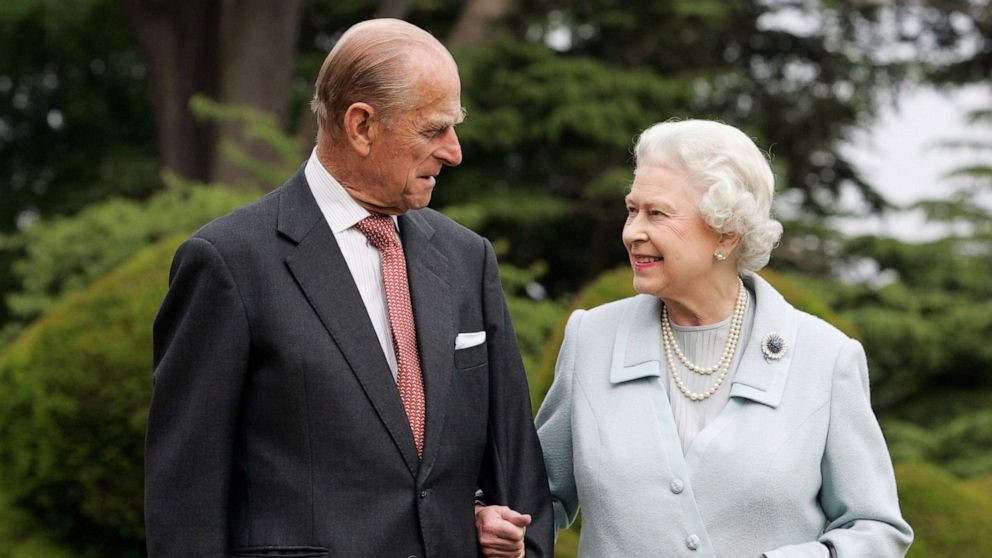 Among the numerous designers that submitted designs for the royal wedding dress of then Princess Elizabeth was Sir Norman Hartnell who also designed the coronation dress in 1952. His winning design was approved three months to the wedding day.
To bring Hartnell's design to life, 350 women labored at it for almost two months. The result was a floor-length paneled skirt and a fitted bodice with a heart-shaped neckline. A low v-point completed the wedding dress's straightforward silhouette which was made of duchesse satin obtained from the Scottish town of Dunfermline.
To complete the ensemble, it was embellished with crystals and 10,000 seed pearls imported from the United States.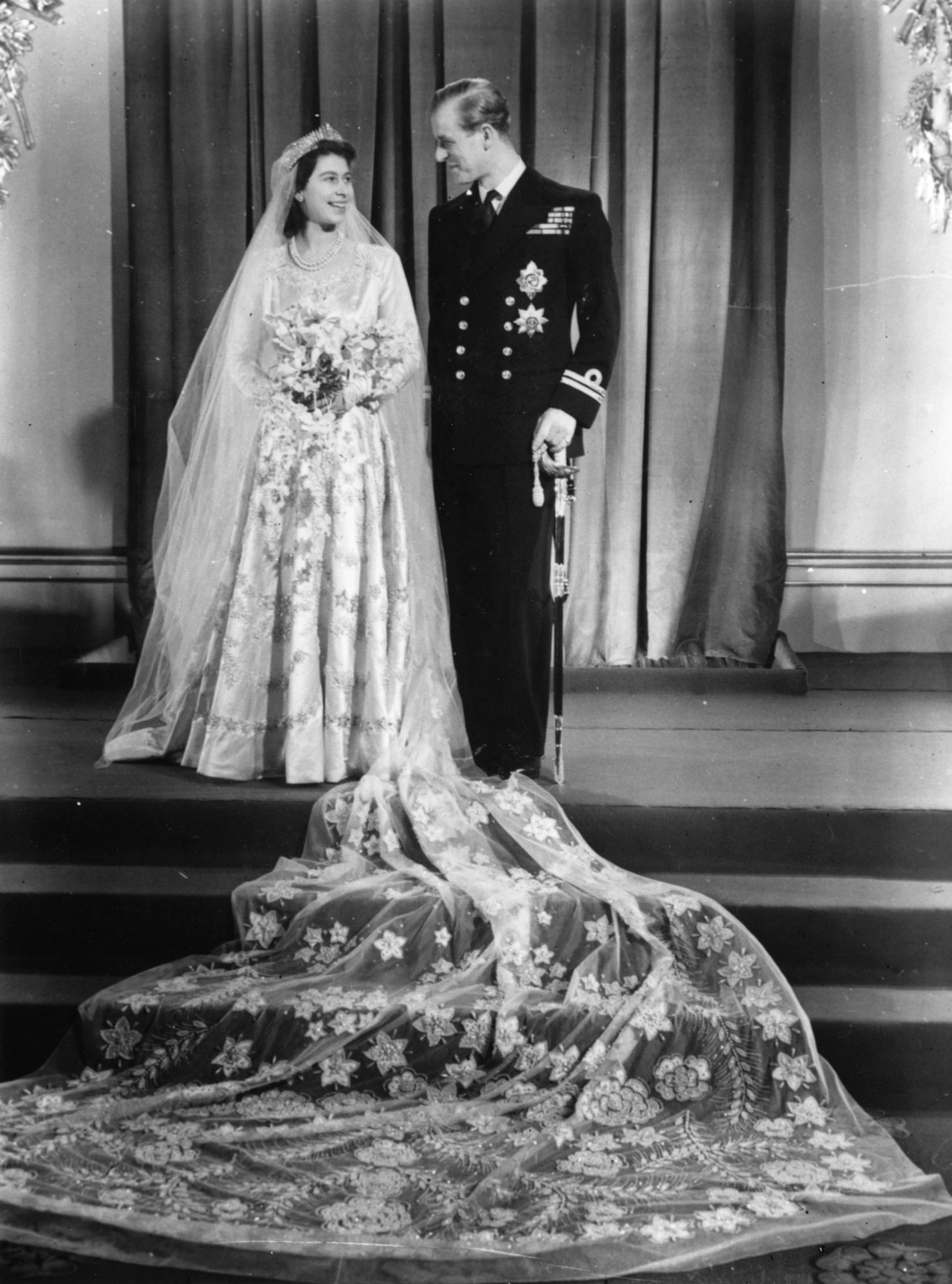 The Wedding Cake
According to Le Cordon Bleu, the Princess' magnificent wedding cake was designed by head confectioner at McVitie & Price, Mr. Frederick Schur. Intricately decorated, it measured 9 feet tall and 500 pounds. Two of its tiers actually featured scenes from both Philip and Elizabeth's lives.
Two thousand slices served the wedding guests and hundreds more were donated to different charities. After the wedding, Elizabeth is said to have personally thanked McVitie & Price for the royal wedding cake which was a success. Talk of royal gratitude!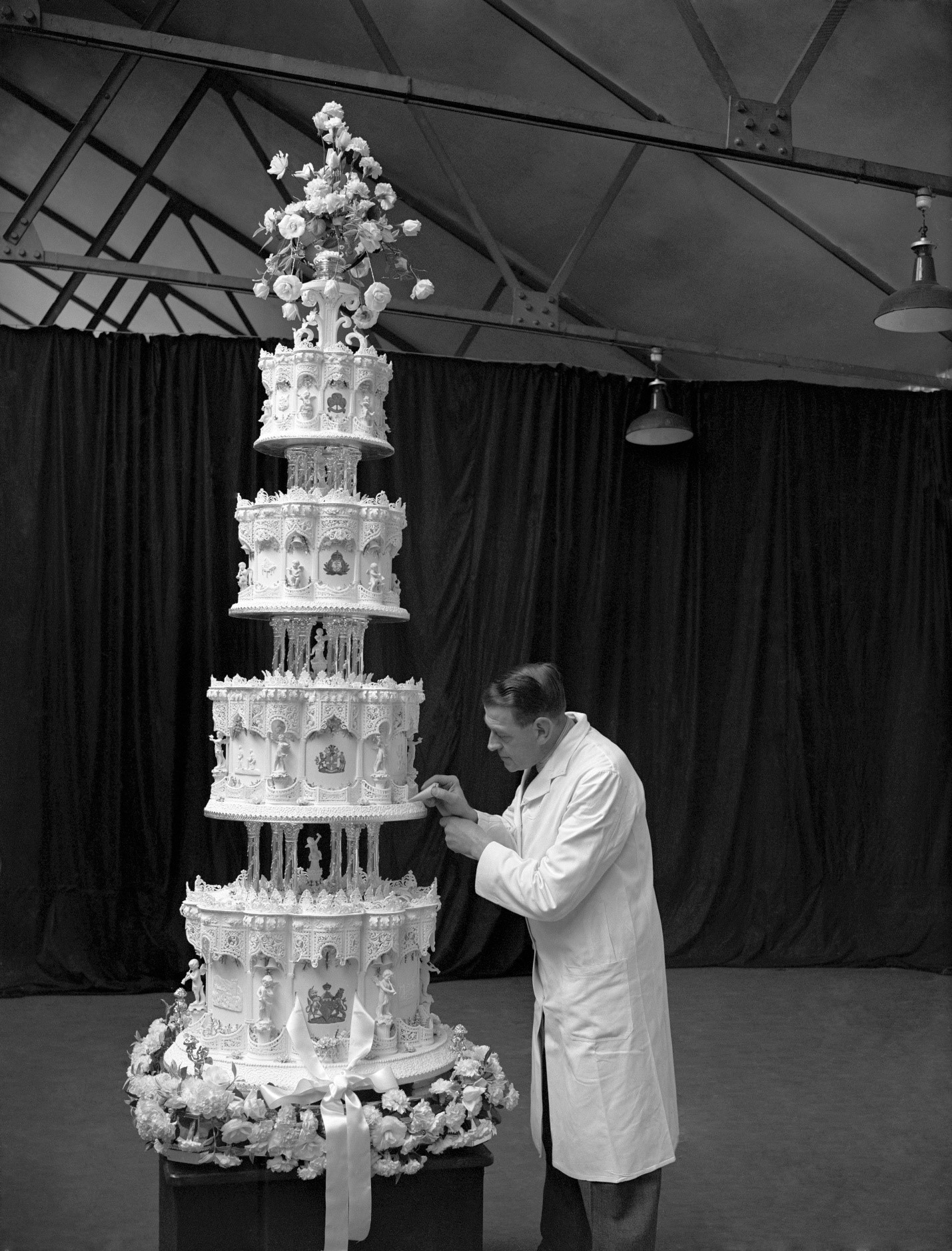 The Wedding Ceremony
Over 2000 guests were invited to the wedding ceremony that took place at Westminster Abbey on November 20, 1947. It was officiated by then Archbishop of Canterbury- Geoffrey Fisher and Archbishop of York- Cyril Garbett.
As would be expected the guest list was a Royal ensemble. From the King of Iraq to Princess Juliana and Prince Bernhard of the Netherlands. Add the Hereditary Grand Duke of Luxembourg and Princess Elisabeth of Luxembourg.
The ceremony was recorded and broadcast to 200 million people worldwide by BBC Radio.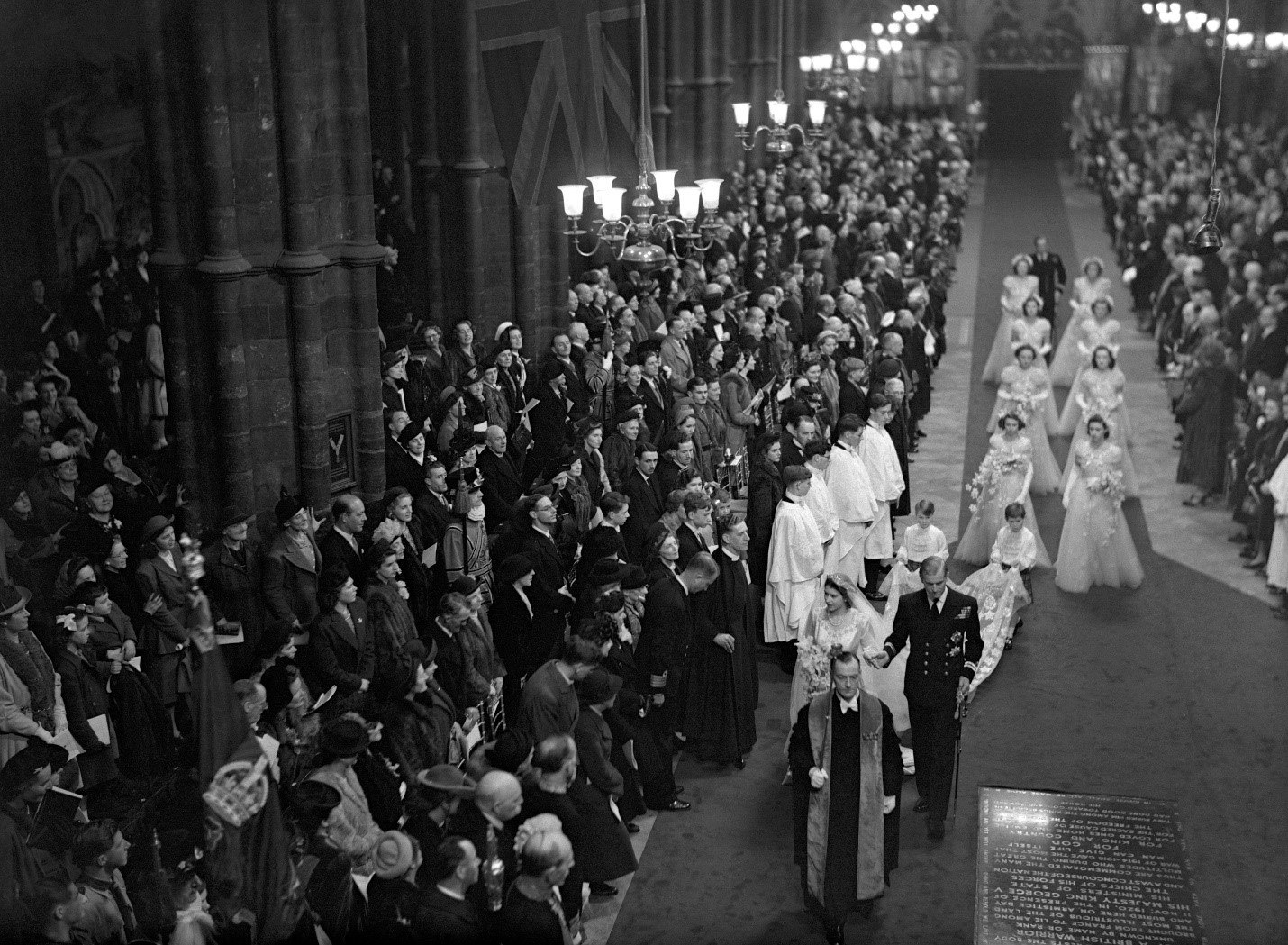 The Royal Honeymoon
Phillip's uncle, the Earl of Mountbatten hosted the royal couple in his Broadlands home in Hampshire after departing Waterloo Station in London by train accompanied by Susan, Princess Elizabeth's Corgi. It is here that Princess Elizabeth and Prince Philip spent their wedding night.
They spent the rest of their honeymoon at Birkhall on the Balmoral Estate, which is also where the Queen breathed her last.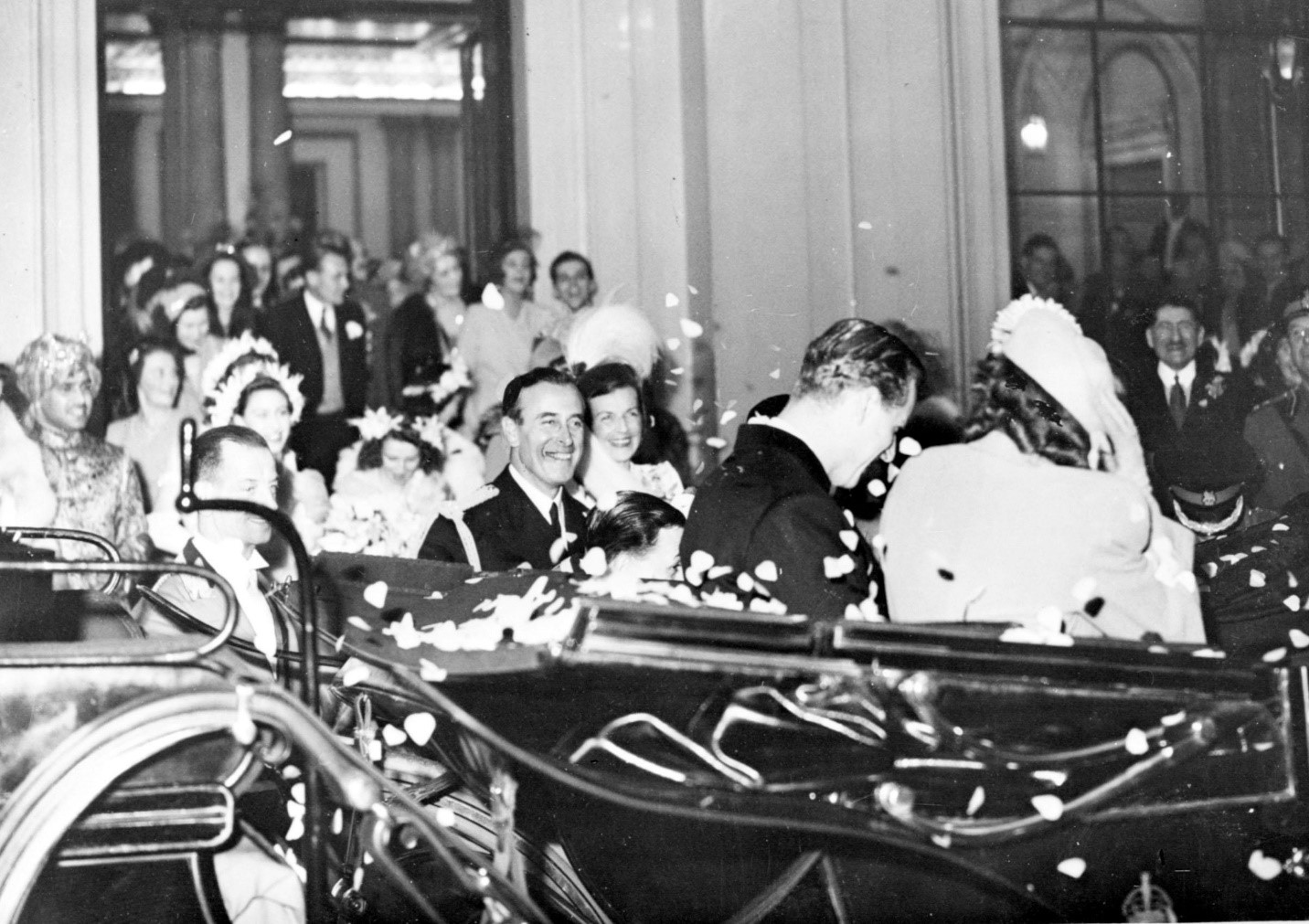 As a tribute to the Queen, we thought it nice to look back to happier days in her life. The Queen is dead, may her soul rest in peace.
Nyom Planet joins the royal family, the British people and the rest of the world to mourn but also celebrate a life well-lived. And long live the King!