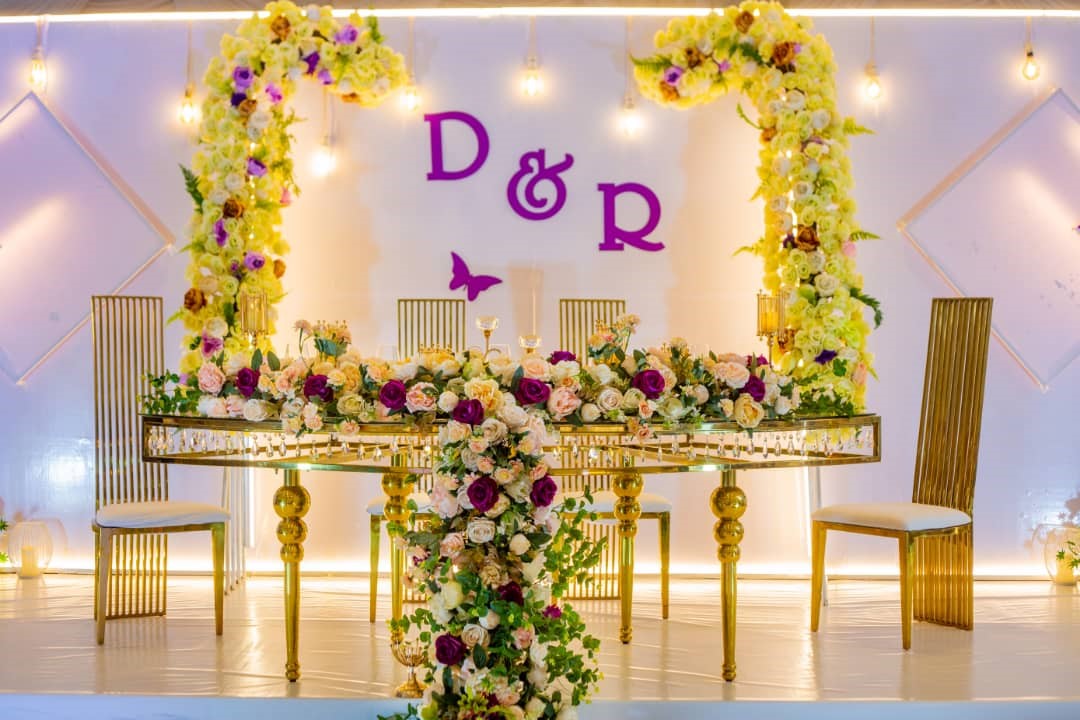 Jaw-Dropping Wedding Stage Ideas For Your Day
Image is everything the old saying goes. When it comes to weddings, the wedding stage or platform is everything. It is as sacrosanct as it is magical because it is where the bride and groom sit- it's the couple's throne.
Wedding planners like guests view the stage as the focal point for wedding receptions; not only does it give an overall impression about the wedding but also about the couple. You are either wowed or mowed by the stage!
Decorators allocate a reasonable chunk of the wedding décor budget for this stage to create the desired effect. If well done, it will be the talk of your guests for ages and you will be the reference for future weddings!
Pro tip: Don't make it look tack and messy by deploying every type of décor you like. It is not a flower garden. Blend the colours well. Usually less is more when it comes to wedding décor!
Here are some ideas to consider
Draped Stage

Use draping fabrics like linen or satin to make the perfect wedding stage. Should they be soft, light and fluid, you will have a unique decorative addition to your wedding stage. But even such deep colours like red and green can have such a brilliant effect.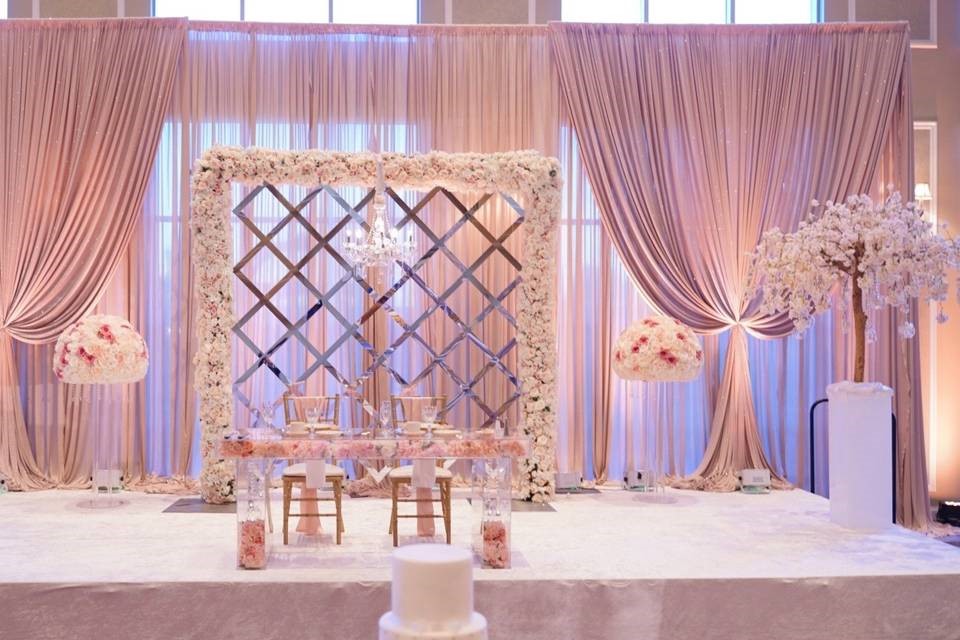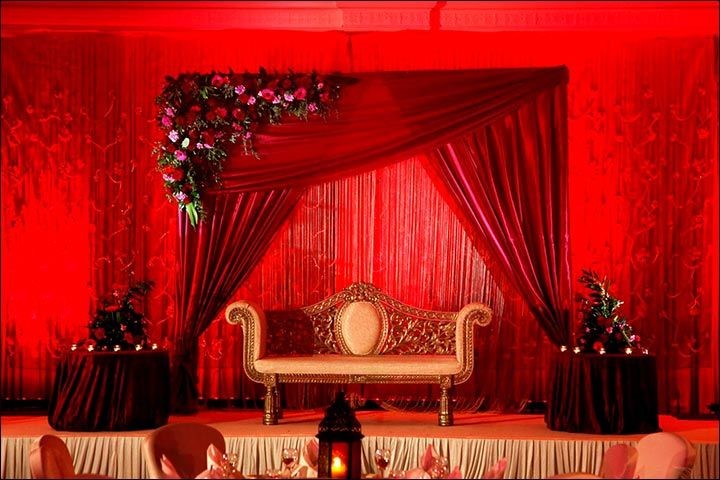 Royal grounds

Every couple desires a feeling of royalty on their wedding. To be king and queen starts with your throne and then a royal wedding atmosphere. Consider these stages for a royal feel!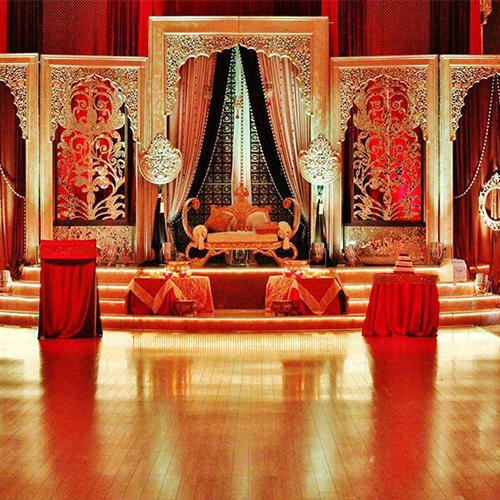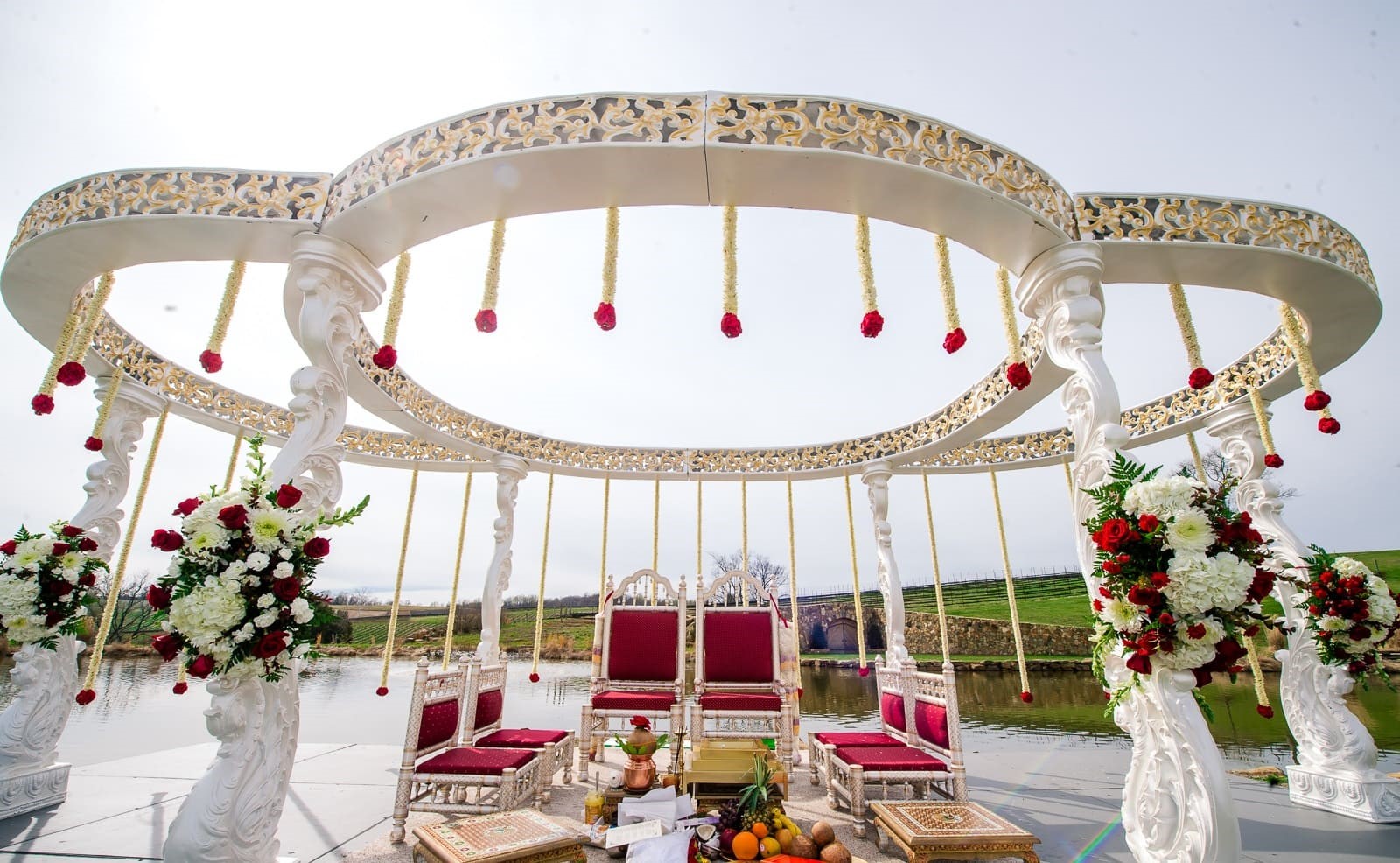 Pearly white

For a classy and mystical theme, the pearly white wedding stage is your choice. If unique and memorable is what you seek.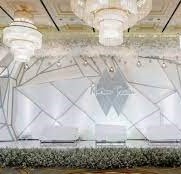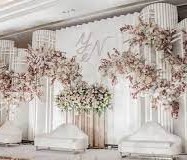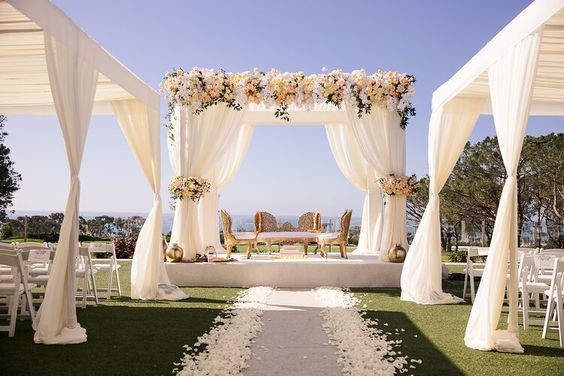 Fur Rich Décor
You can make your wedding stage look classy with the Fur rich décor! Though usually characterized by a floral backdrop, it can also be accentuated by matching lighting to bring to life the best of the colours.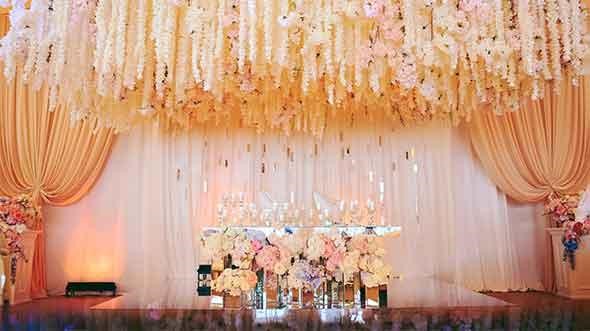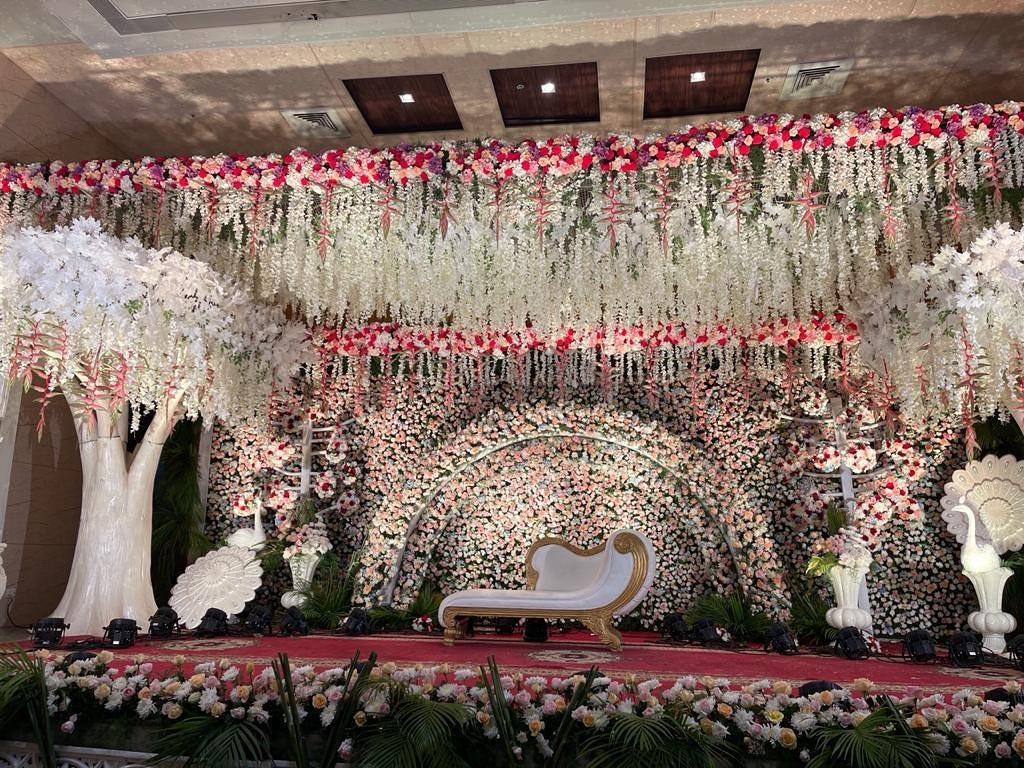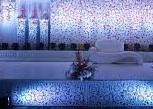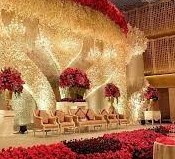 The most recent trendy and quite unique wedding stage style is this 3D-style. Add class to your wedding stage with this geometry style look. It's décor for the trendy!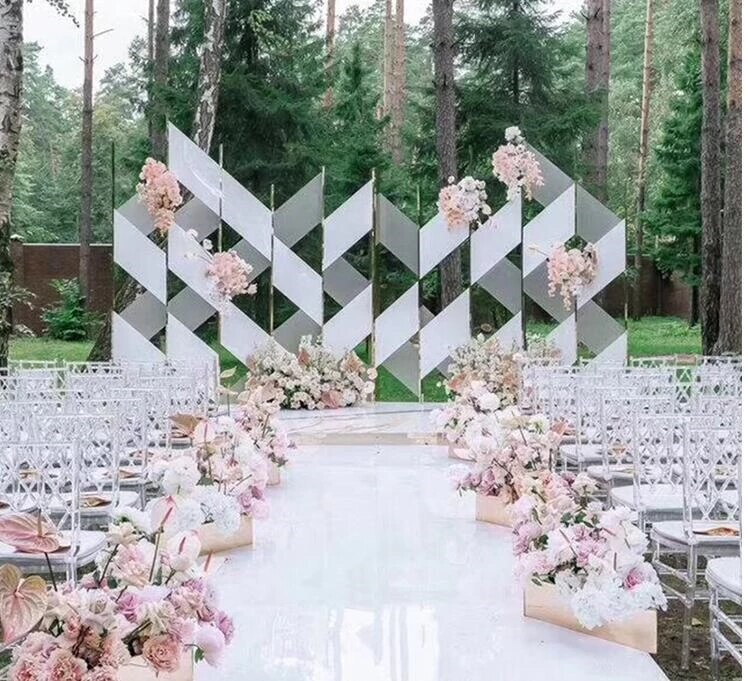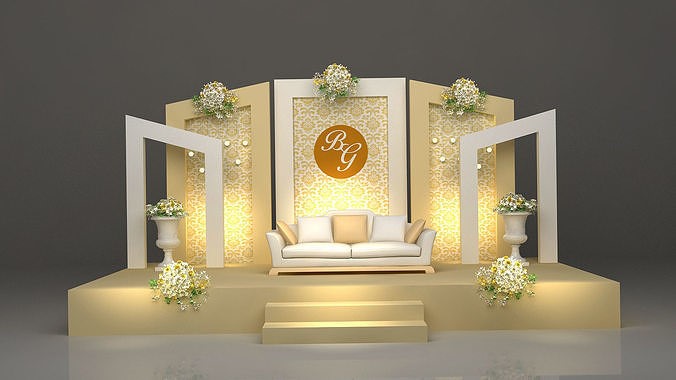 Antique back drop
A beautiful and natural wedding stage is classy any day. Give your wedding stage a classy look with subtle colors and an antique touch.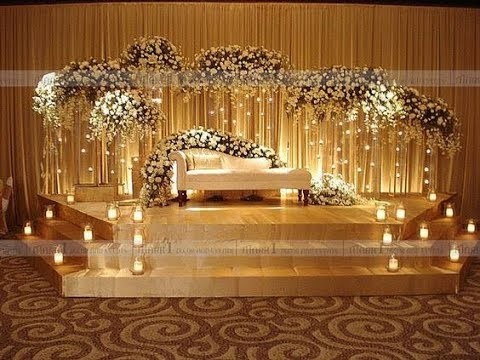 Hanging lights stages

One look at this stage and you are glued. A simple yet glamorous stage with hanging glittering lights is unique. Hi astrophiles, this is how to live your guests stars truck!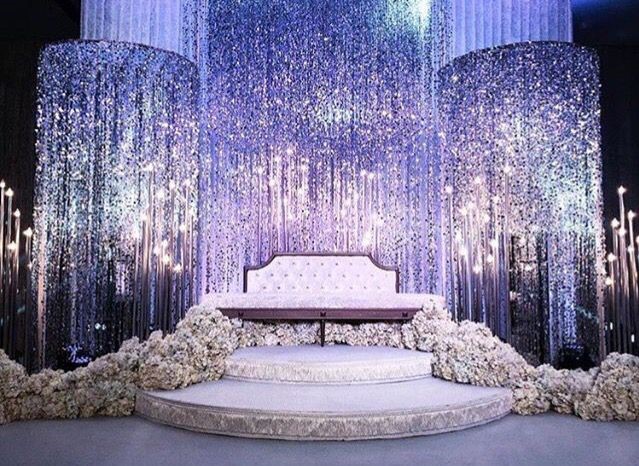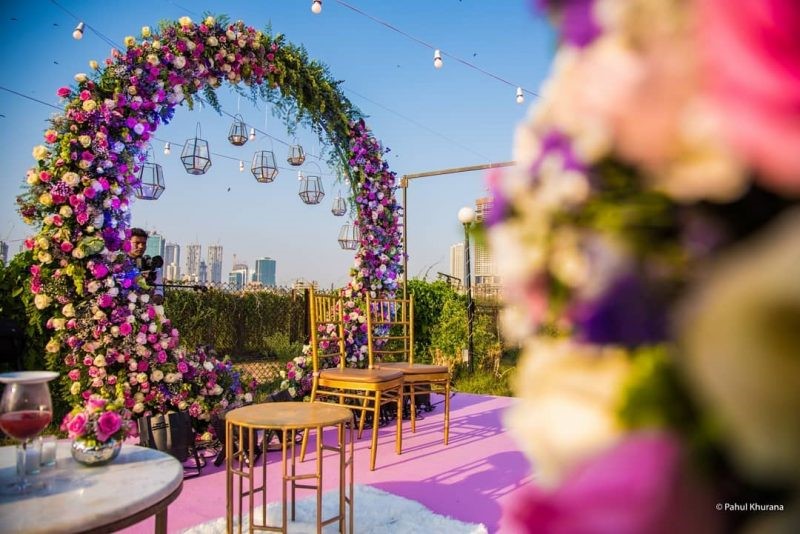 Elegant and graceful stage
This stage is built to leave one awe-struck. It combines beauty, charm and glamour and yet remains subtle in its appeal. The idea is perfect for both in-door and out-door wedding stages. If you have space constraints, go for this stage type.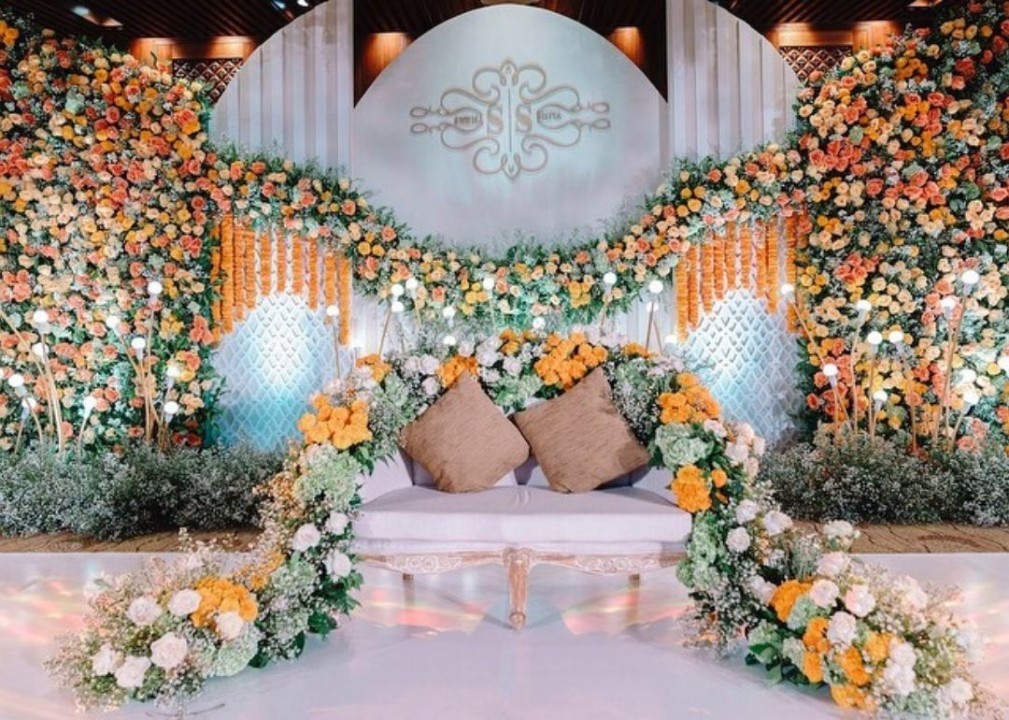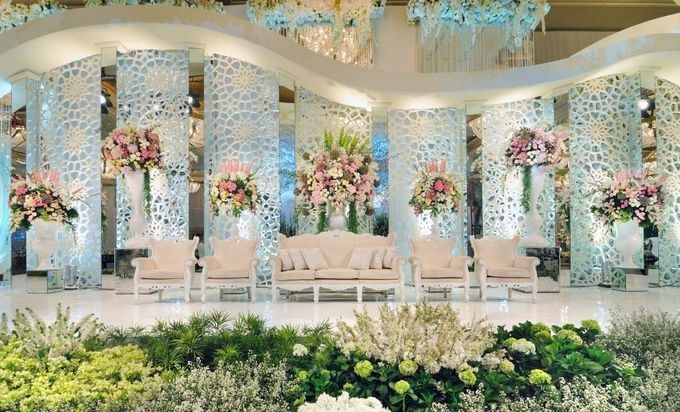 Shimmering wedding stage
Blow away your guests' mind with this breath taking wedding stage idea. It never goes out of fashion- the real definition of jaw-dropping! Some think it's over the top but with a good decorator, it will come off right.