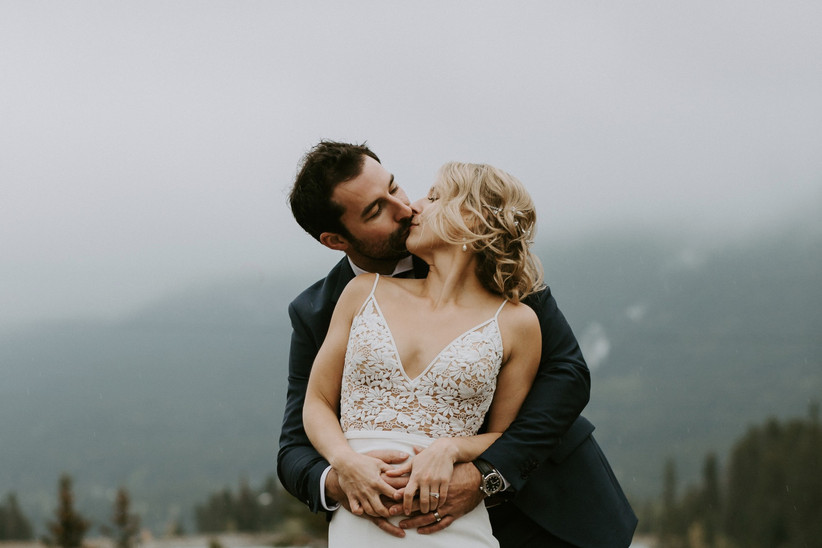 10 photo poses you shouldn't skip on your wedding day
1. Admiring the dress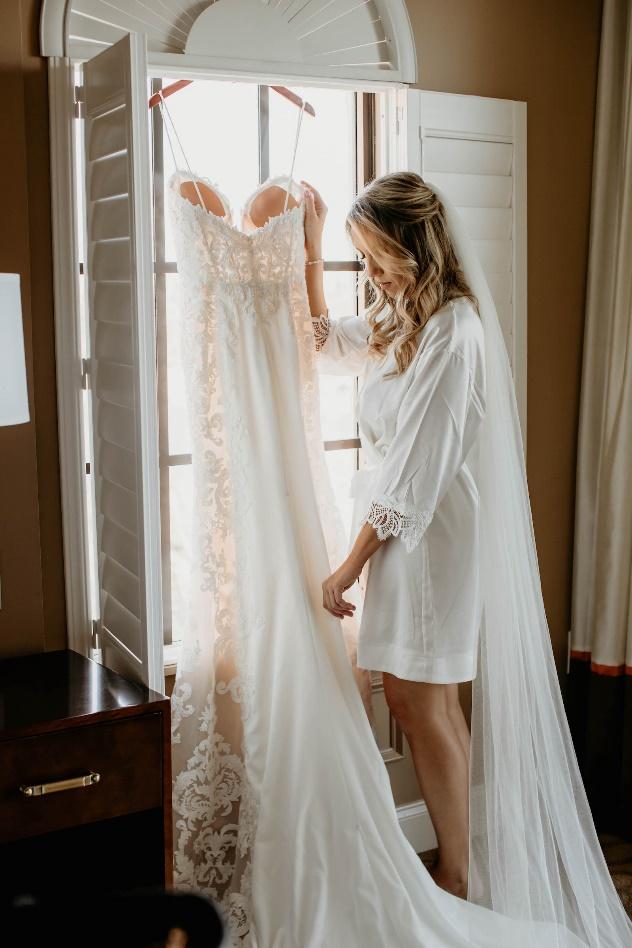 Weddings are moments every bride has fantasized about and waited years and months for. What better picture to start this memorable day than with the dress you dreamed of wearing on this important day in your life. This is taken moments before you put the dress on.
2. Tying the Bow Tie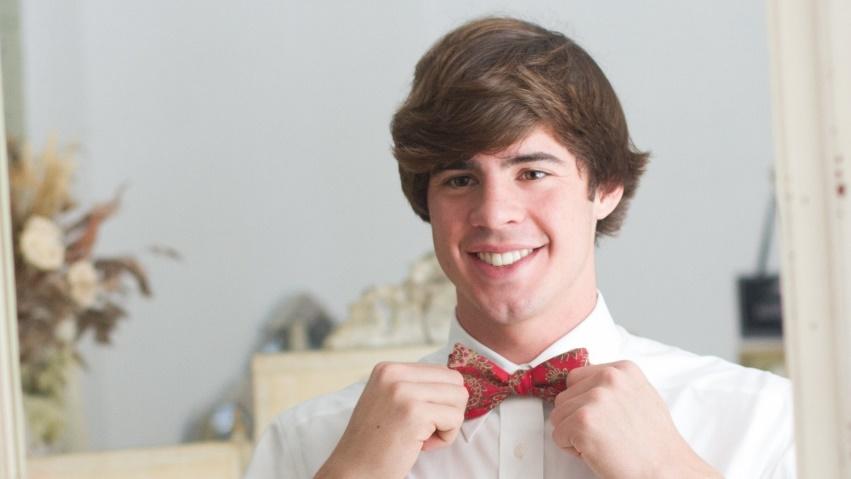 When you are the groom, photographers love to capture key moments during your preparation for the wedding like tying the tie, lacing up the shoes, buttoning the suit jacket and so forth.
3. The first look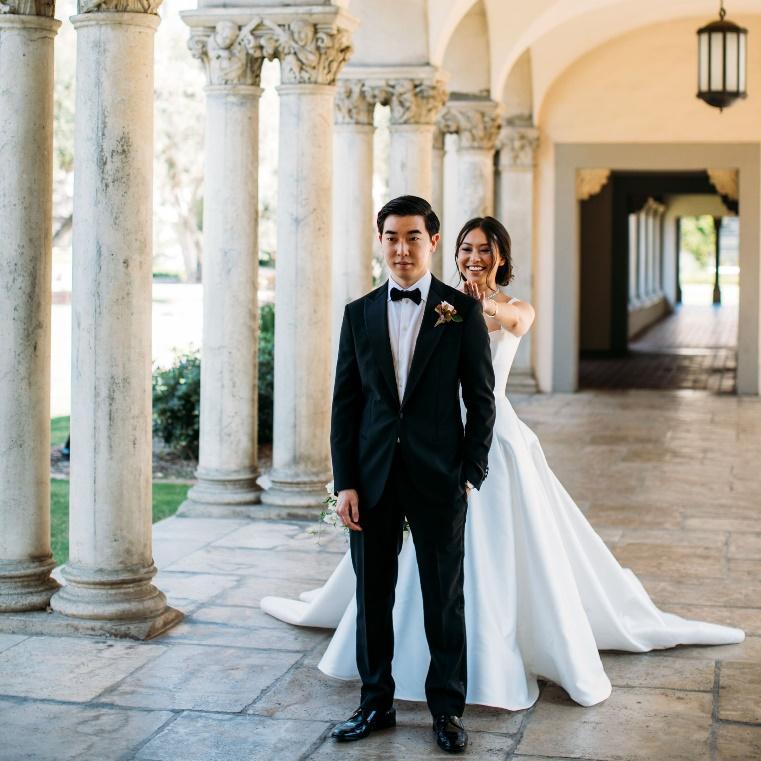 The first look is when as a couple you see each other for the first time on your wedding day. This intimate moment typically makes for an emotional photo opportunity. Couples shouldn't even think about the photographer at all. Instead, let the moment unfold while you truly embrace the emotions (tears and all) knowing the photographer will capture every detail along the way.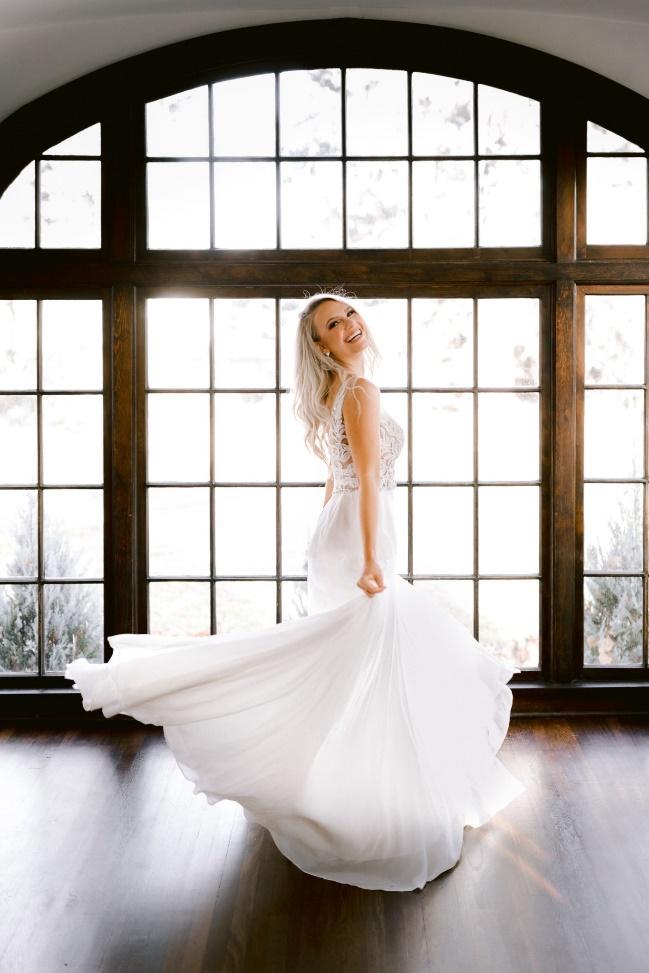 Wedding dresses are beautiful from every side you view them from. The beauty is truly seen when you give it a twirl like you are a ballerina. This makes for an epic photographic moment.
5. Candid Laughter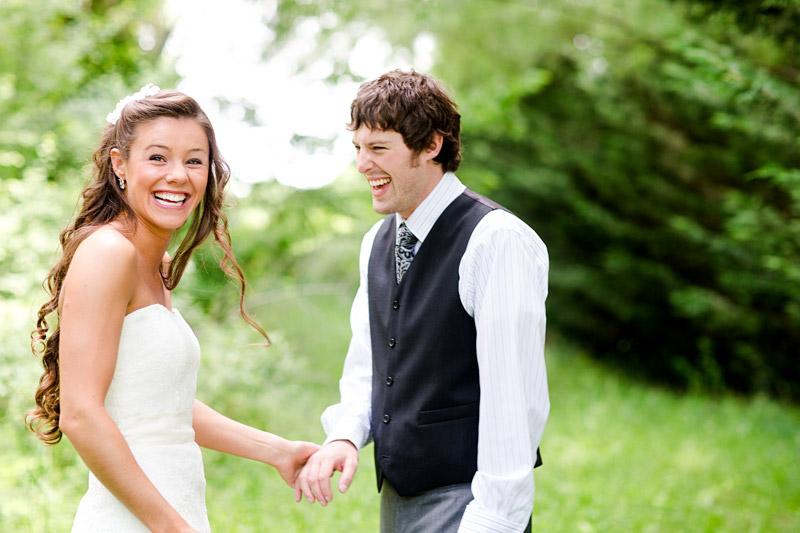 The best emotions are captured on camera when you're not aware of it. That's the beauty of candid wedding photography and why so many couples opt for it. It's all about capturing beautiful moments when you're off-guard. Be it your playful smile or the funky glance you are giving your best friend, when caught through the lens of a skilled photographer, it becomes a masterpiece.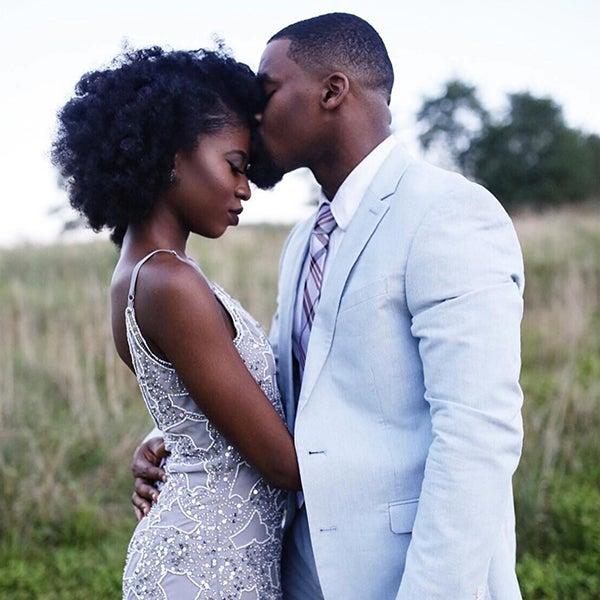 One of the most photogenic kisses is a soft peck on the forehead. Photographers commonly ask for at least a handful of these sweet poses during a couple's portrait photo sessions.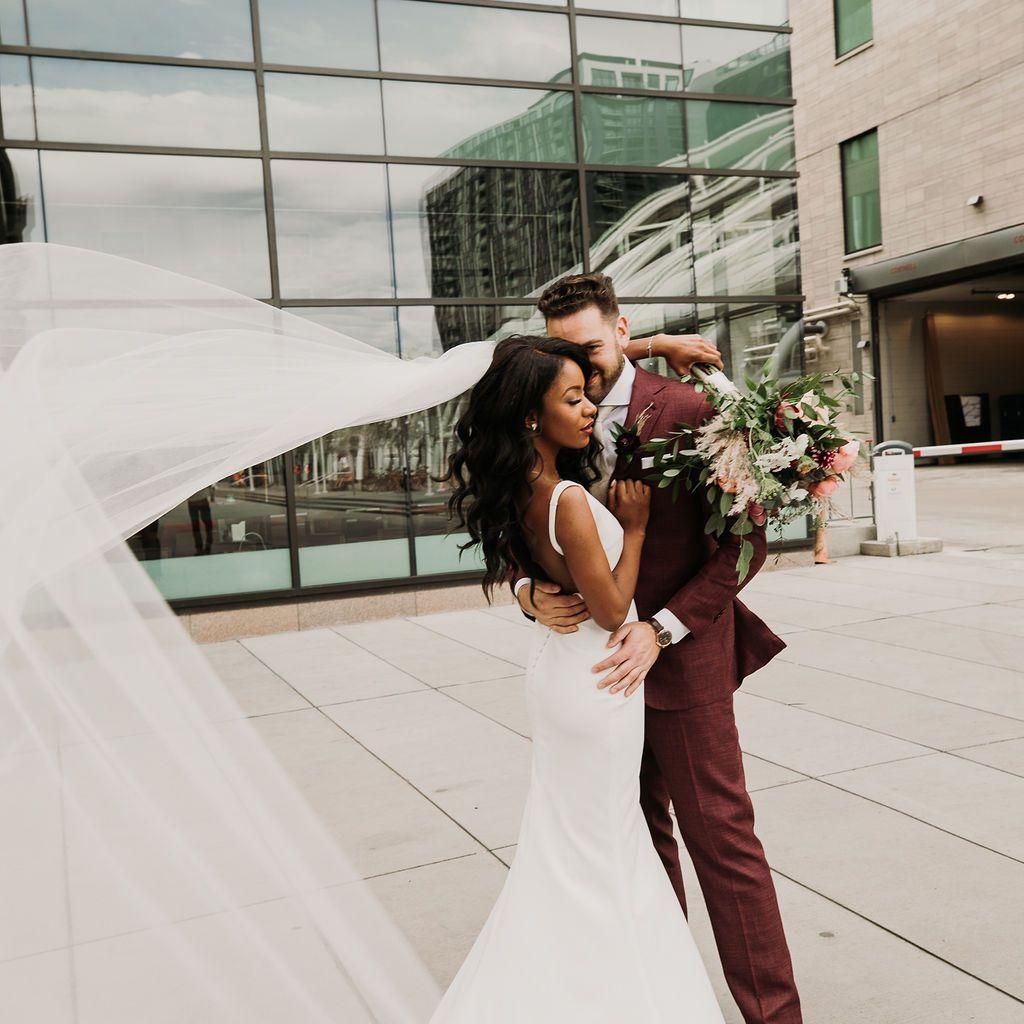 Windy or not, photographers will definitely ask for a few of these creative poses. It could be with assistance from one of the bridesmaids or the maid of honour. She will raise the veil then drop it as the couple gets intimate.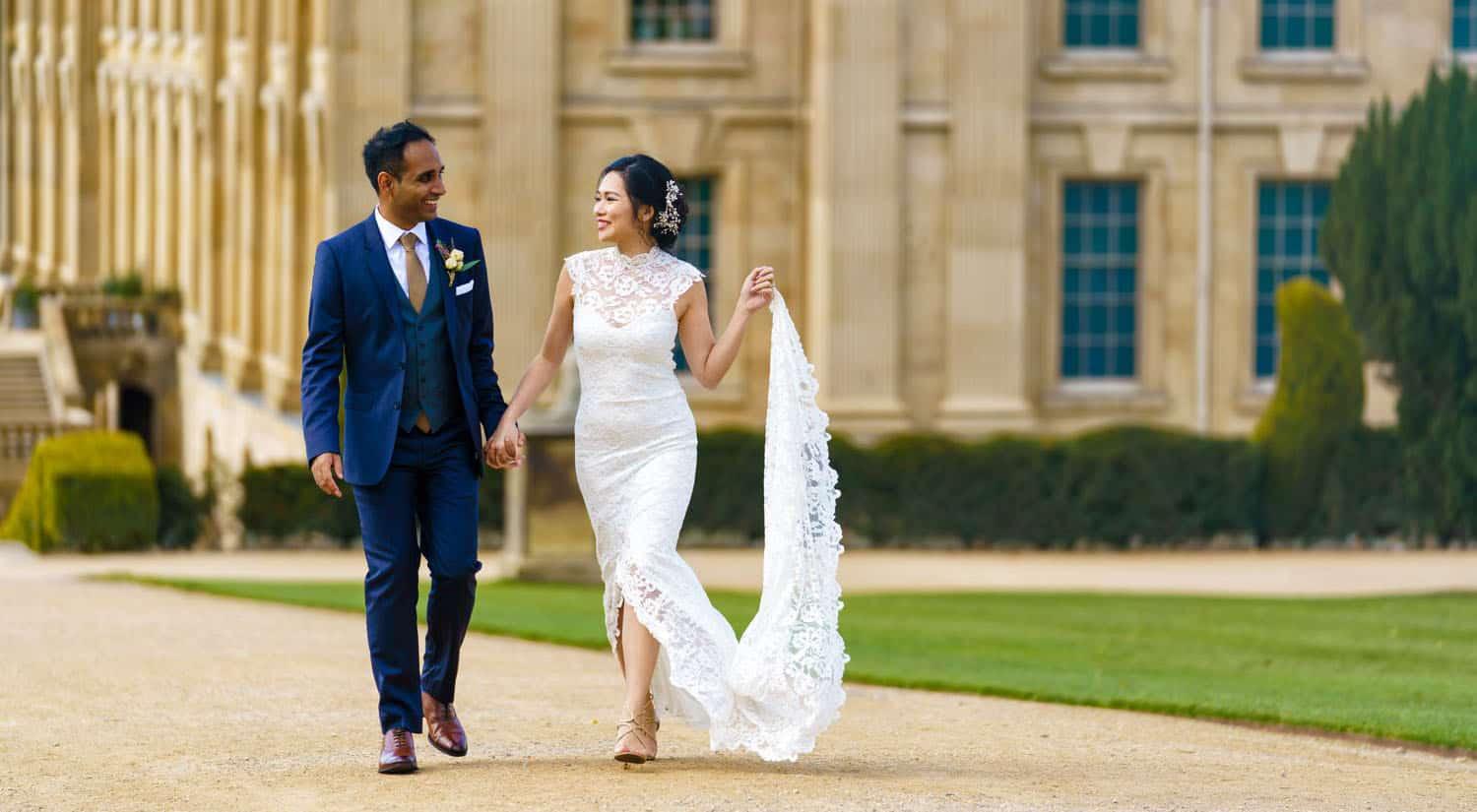 The stroll is one that captures some of the most intimate moments between the couple whether on the street or open field, it definitely looks outstanding both in pictures and in the wedding videos.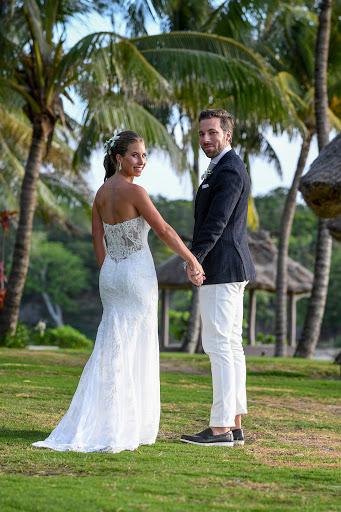 Expect the photographer throughout the day to ask you to glance at the camera. This is because photographers love to capture a subtle glance. These make great portrait shots.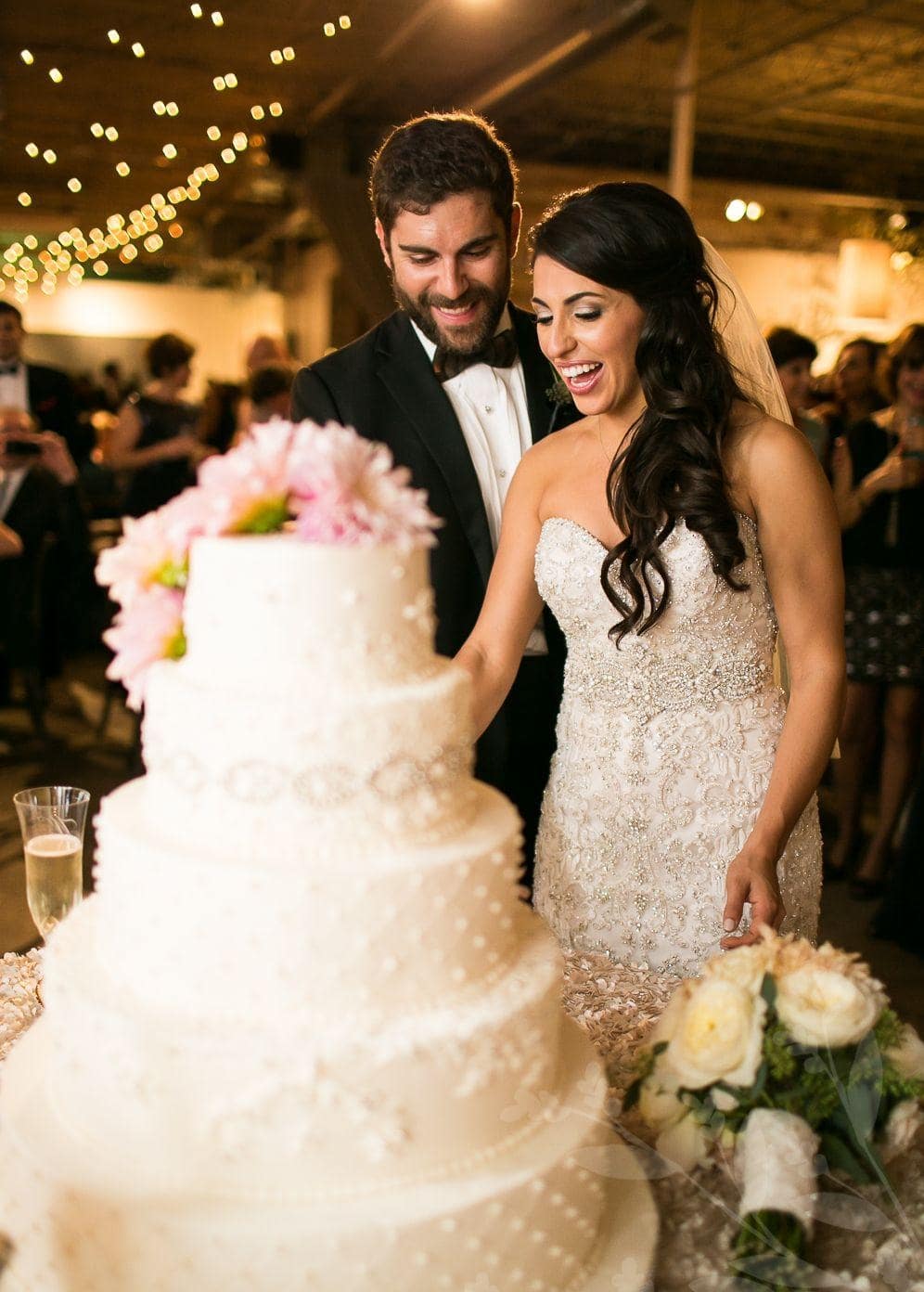 The cake cutting can either be posed for or taken without the couple's knowledge and is one of the most iconic wedding shots. The catering team will provide the cutting tools and instructions, while the photographer captures everything from the first cut to the first bite.