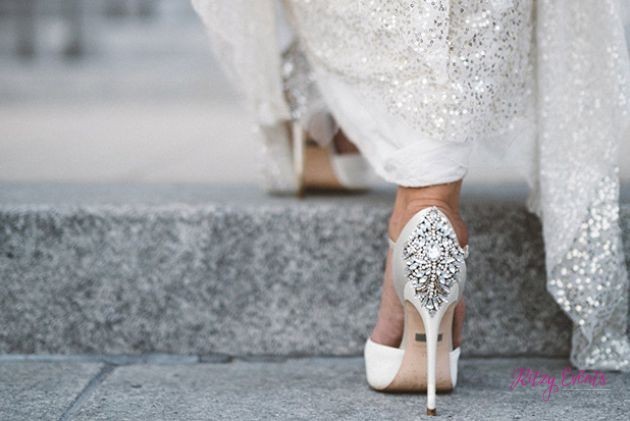 Tips on choosing the perfect wedding day pair of shoes
On the long list of bridal accessories to complete your wedding look, determining the best bridal shoe to go with your stunning gown is a top priority. Whether heels or flats, your wedding day shoes carry a lot of responsibility. Not only do they complete your big day look, but also have to get you down the aisle and keep you dancing at the reception.

Whether it's a statement piece or shoes that will last throughout a night of dancing, here are some tips to help you select a pair of shoes to complement your big day.
Find the dress first
Have you stumbled upon the wedding shoe of your dreams? Hold up, don't purchase it, not just yet! You haven't yet found the wedding dress for the match- and you need to! The bridal footwear is meant to complement the dress in every aspect; style, color, embroidery, down to every last detail including the length of the dress.
If you're going with a shorter dress, your shoes can be a major statement accessory, adding color, glitz, glam, whimsy, romance or simply a dose of modern elegance to your ensemble. Whereas, if it is a full-length gown, they're not going to be nearly as visible thus a simple pair would work well enough. But the dress should come first!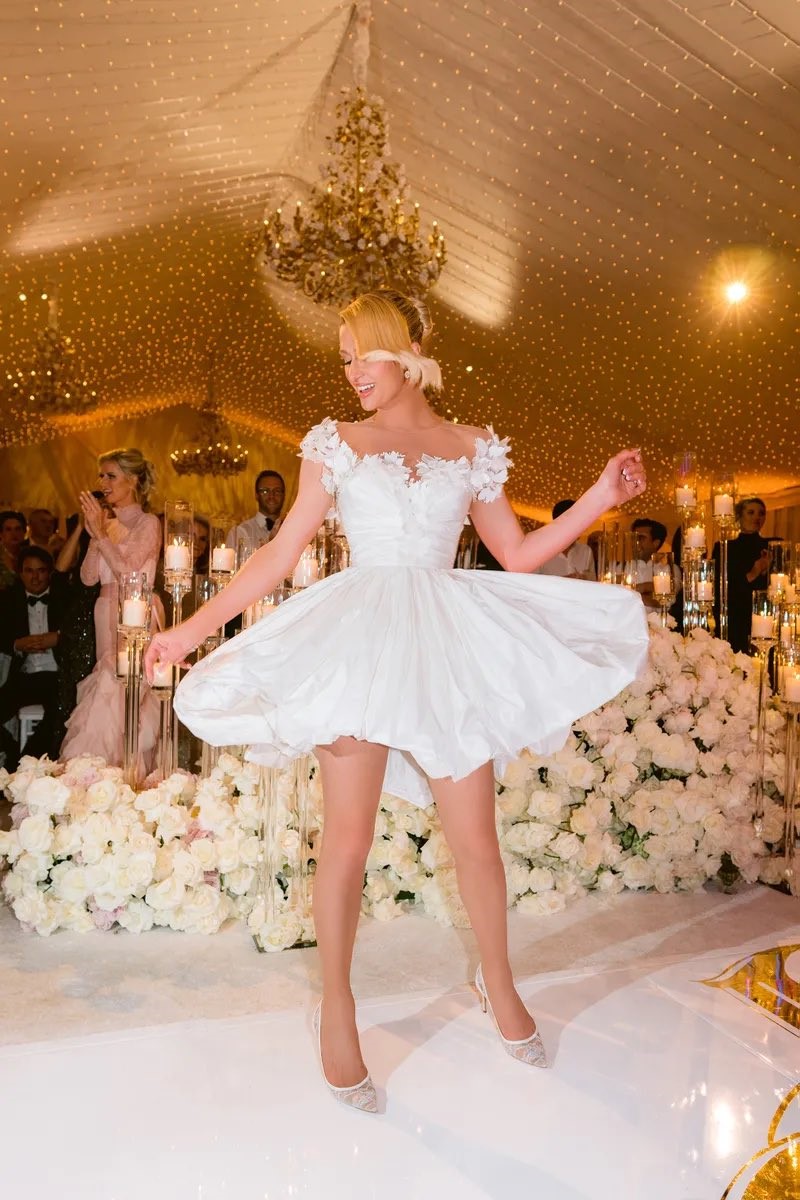 Choose comfort
Comfort on your wedding day cannot be overemphasized. It's a day when you are likely to be on your feet for most of the day and night. And if you are to choose between fancy and comfy, choose comfy. What's the point of having fancy shoes that you can't freely move or dance in? Rehearse at home with your shoes, assess how comfortable you feel in them. If you are uncomfortable, return them and get a more comfortable pair.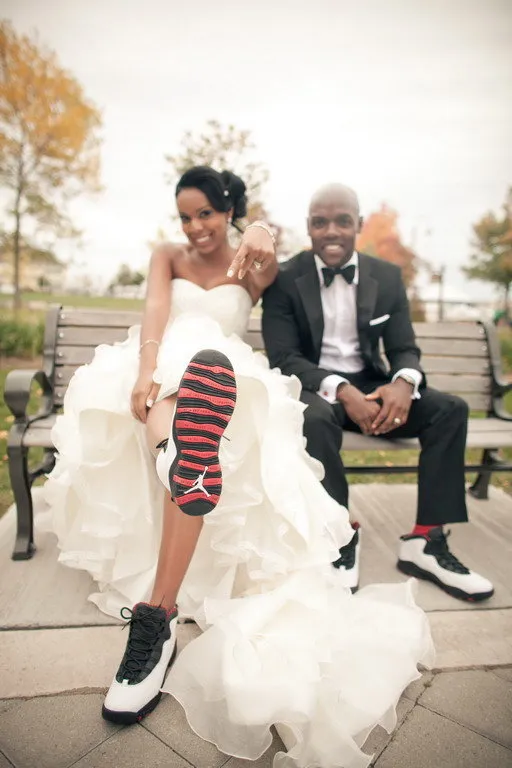 The venue
Choose your shoes according to the surface of your wedding venue. It will help you decide on the heel size and type. Are you having an indoor or outdoor wedding? Beach or garden? If the wedding is taking place at a venue with sand or soil, a very long and thin heel will be a disadvantage. Wear such in church and opt for thicker heels at your reception.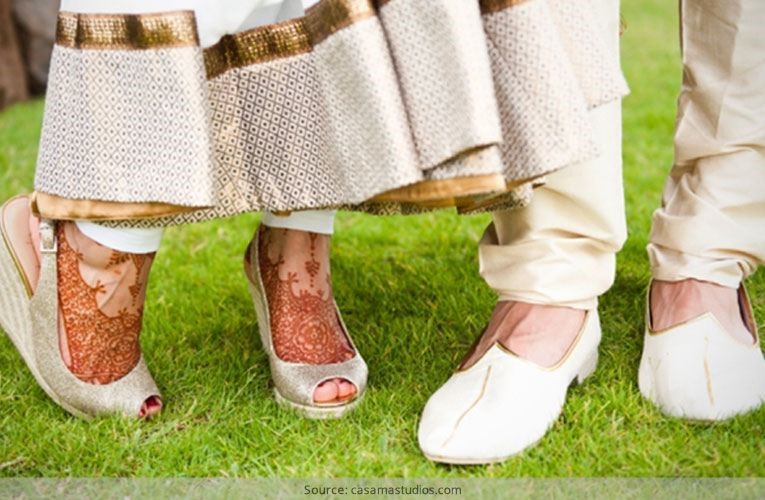 Have spare shoes
A wedding will rarely miss a crisis, don't be caught offguard! Even if you got yourself a perfect pair of comfortable shoes, have spare shoes in case of shoe disasters like snapped heels or for simply changing into at the reception. You do not need to purchase your spare shoes. It could be a shoe you have at home, which you have worn before. The important thing is that you are comfortable and that it goes well with your dress.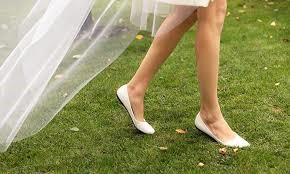 Be keen on heel height
Heel height is crucial when selecting a wedding shoe. The ideal is a 3-4 cm platform with a 12 cm heel. If your heels are too long, prepare for a long night! You may be forced to remove them. The platform is equally important to make the feet comfortable at your wedding. If shoes with platforms are not your thing, choose those with hidden platforms. Watch out when salespeople take you on the 'heels are firm' bandwagon, these can break after a long day's use. Consider therefore replacing those needles and nails heels with medium or thick models for the wedding.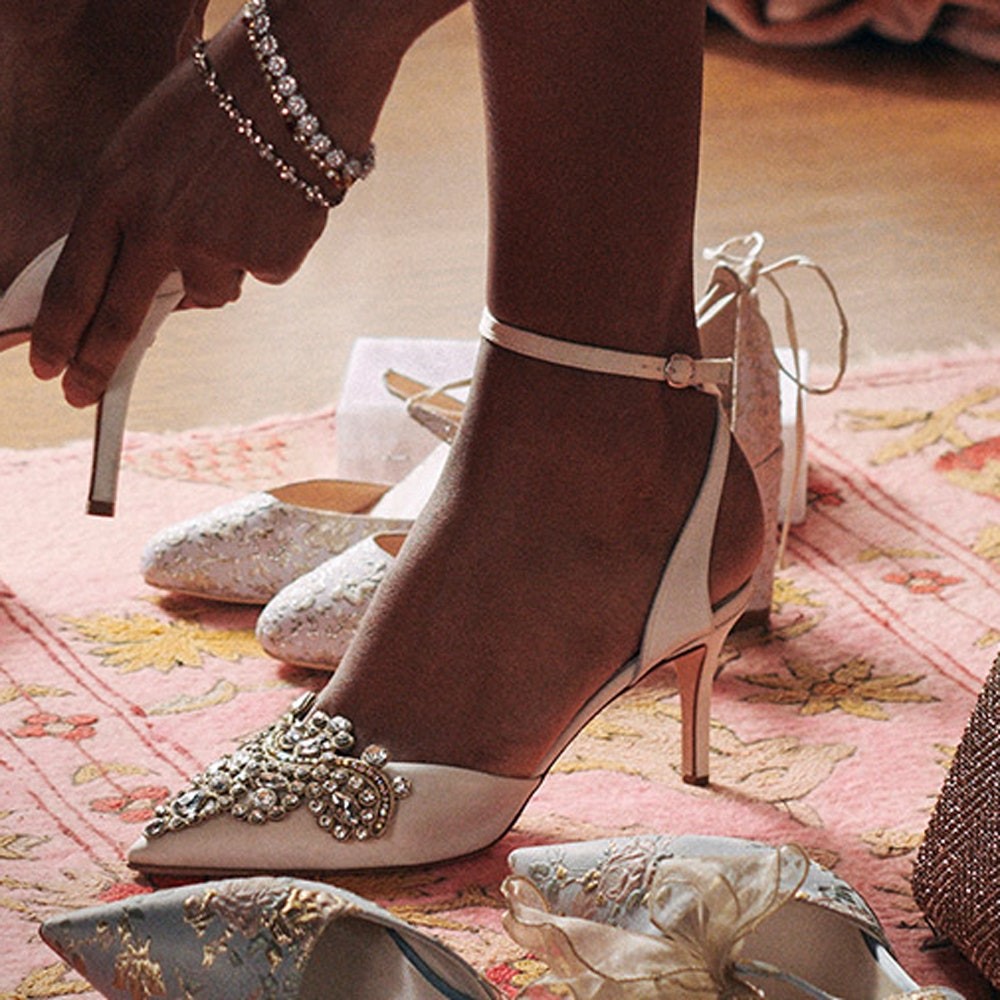 Harmony with the groom is crucial
Being in harmony with the groom is perhaps the most crucial point. Key point here is the height of the groom. If you wear very long heels that make you much taller than the groom, it sometimes creates a bit of awkwardness especially for wedding photos. And if you are too short when standing next to the groom, that too could be awkward. High heels can therefore fix you or put you in a fix. Beware!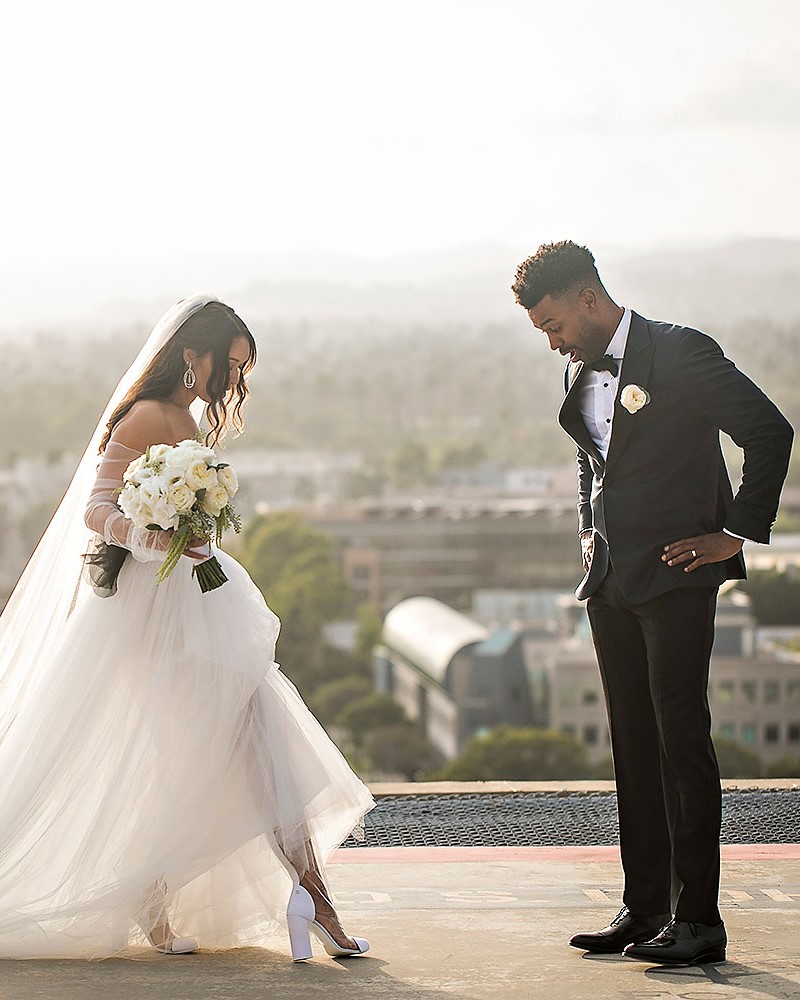 Match your colors right
Typically your wedding shoes should match the color of your wedding dress like white, silver, gold, ivory or nude. When you go shoe shopping, take a small piece of your dress with you to aid in making the right color choice. You could as well choose to wear shoes that match the wedding theme color, for example, blue shoes for a blue themed wedding. Remember your accessories too when choosing your shoes. Where accessories are not being used, the shoe can be a little more flashy especially when coupled with a short wedding dress.
There you have it about choosing the right shoes. Where you are not sure, engage a wedding planner to help you navigate your choices.
Join us next time as we take you through where you can buy incredible wedding shoes in and around Kampala.
Cover Photo Credit; Elegante by Michelle J