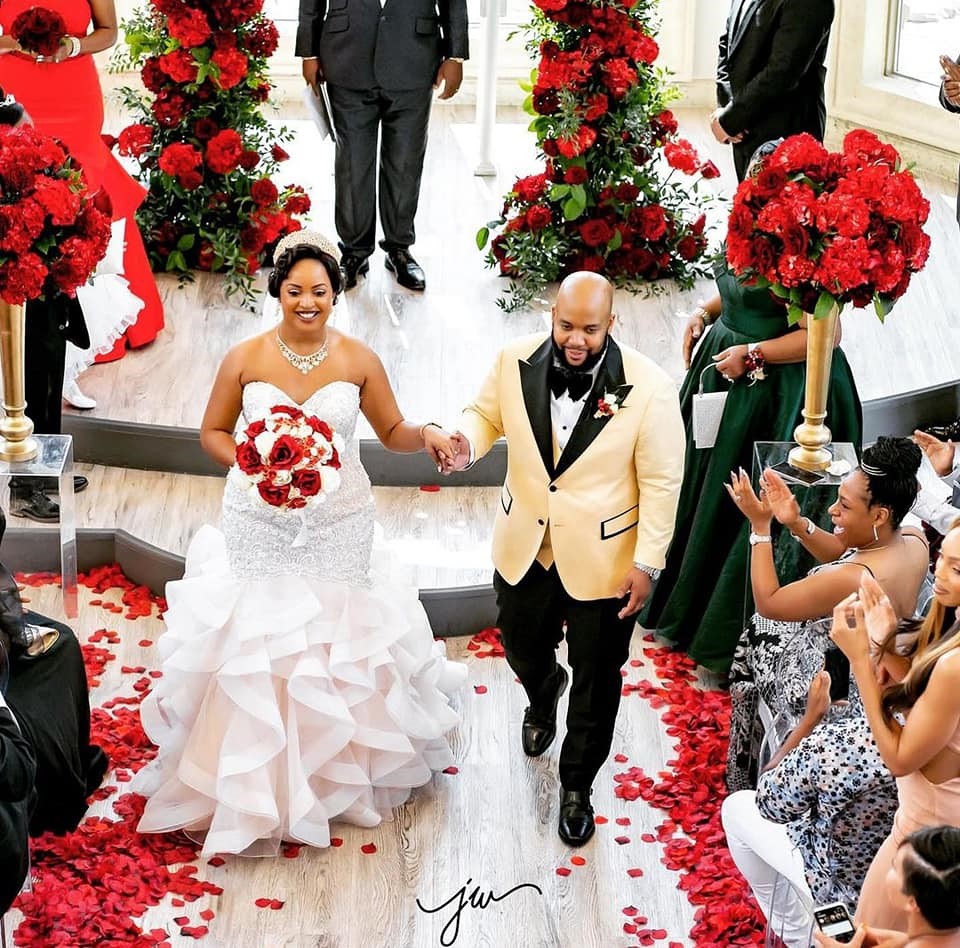 Your 2021 Ugandan Celebrity Weddings in Pictures
Despite the effects of the pandemic, Ugandans didn't keep away from one of their favourite excuses to party- weddings. Today, we look at some of the memorable weddings that took place last year in 2021.

1. Joel Ndugwa and Judithiana Namazzi a reality TV Director on Pearl Magic tied the knot on 23rd January 2021.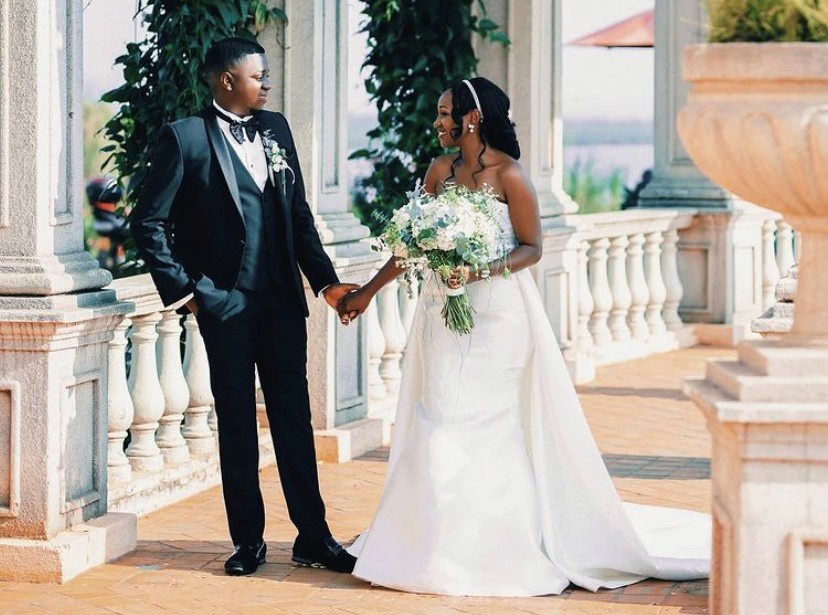 2. Eddy Kenzo's manager Martin Muhumuza aka Beta wedded his long term girlfriend Linder Pink in April last year prompting Kenzo to give him among others land and a house.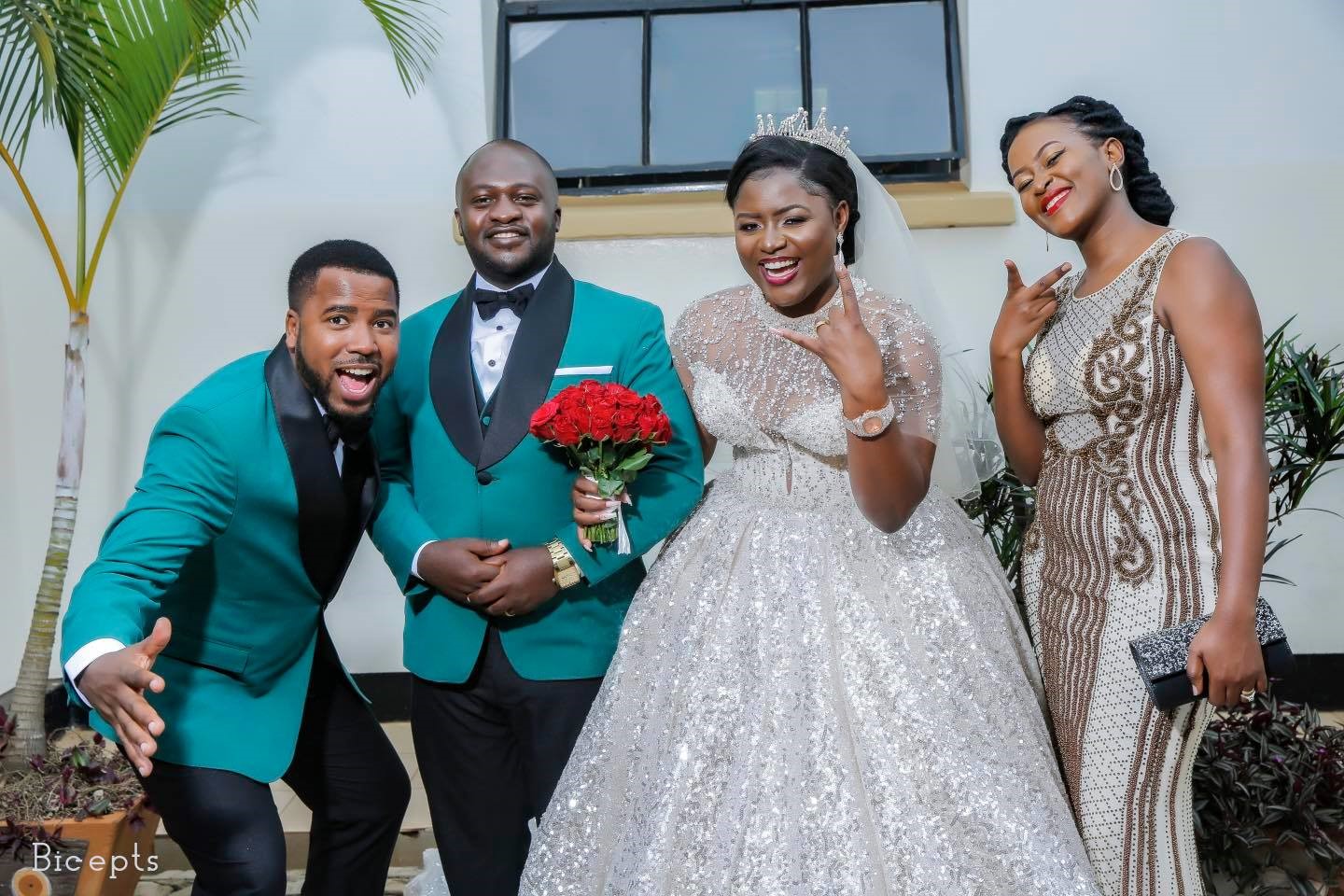 3. Yusuf Ssenabulya commonly known as Kabako had his Nikkah in April last year and he was all praises to Allah for granting him the honours to marry his fiancée Jazira Namuddu. He was escorted by his 'Team No Sleep' crew led by Sheebah Karungi and Lydia Jazmine.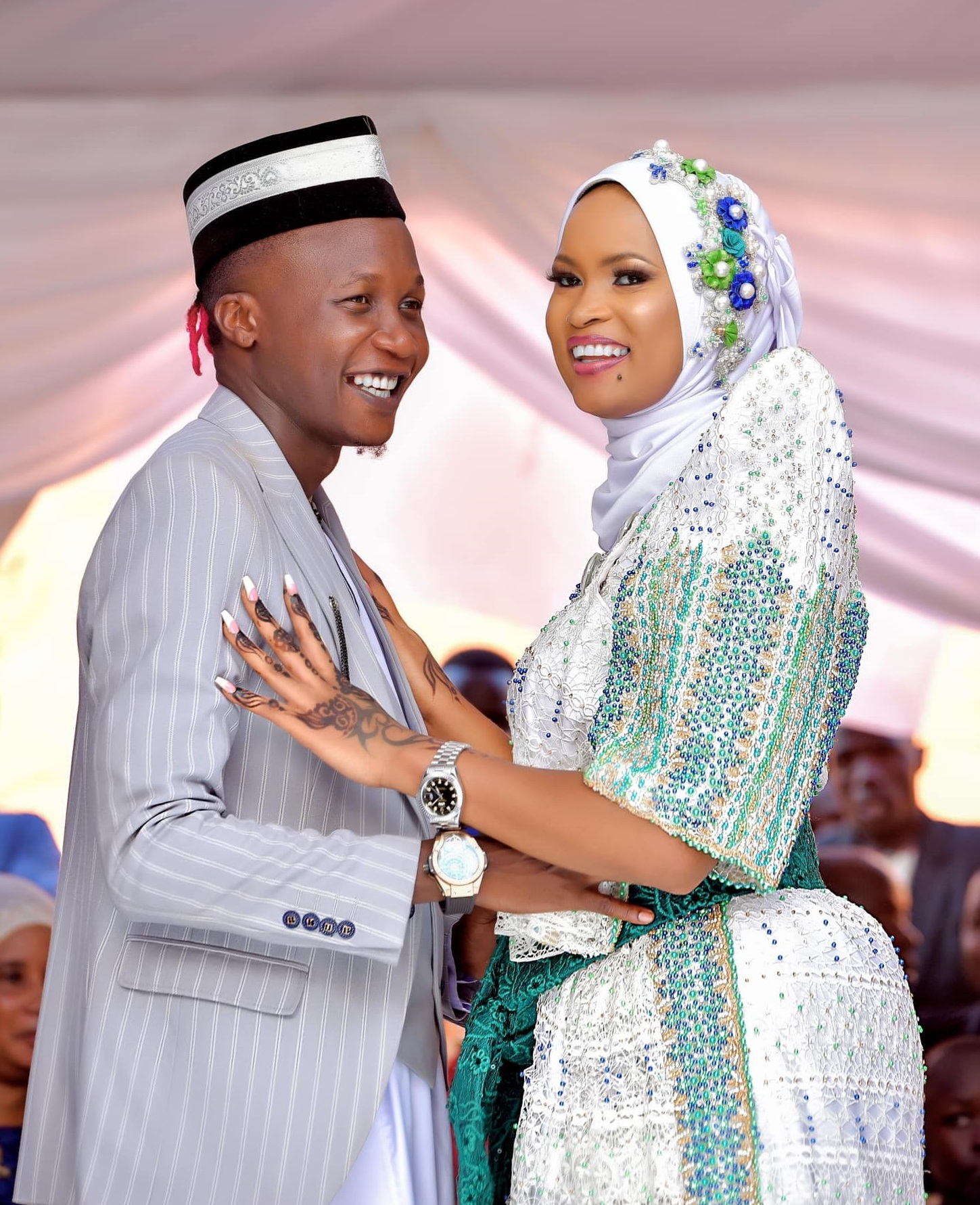 4. Tooro Princess Ruth Komuntale found love again and got married on 15th May last year to her fiancé Anthony Phil aka DJ Dutty Phil in a beautiful red-themed wedding ceremony held in Florida in the United States.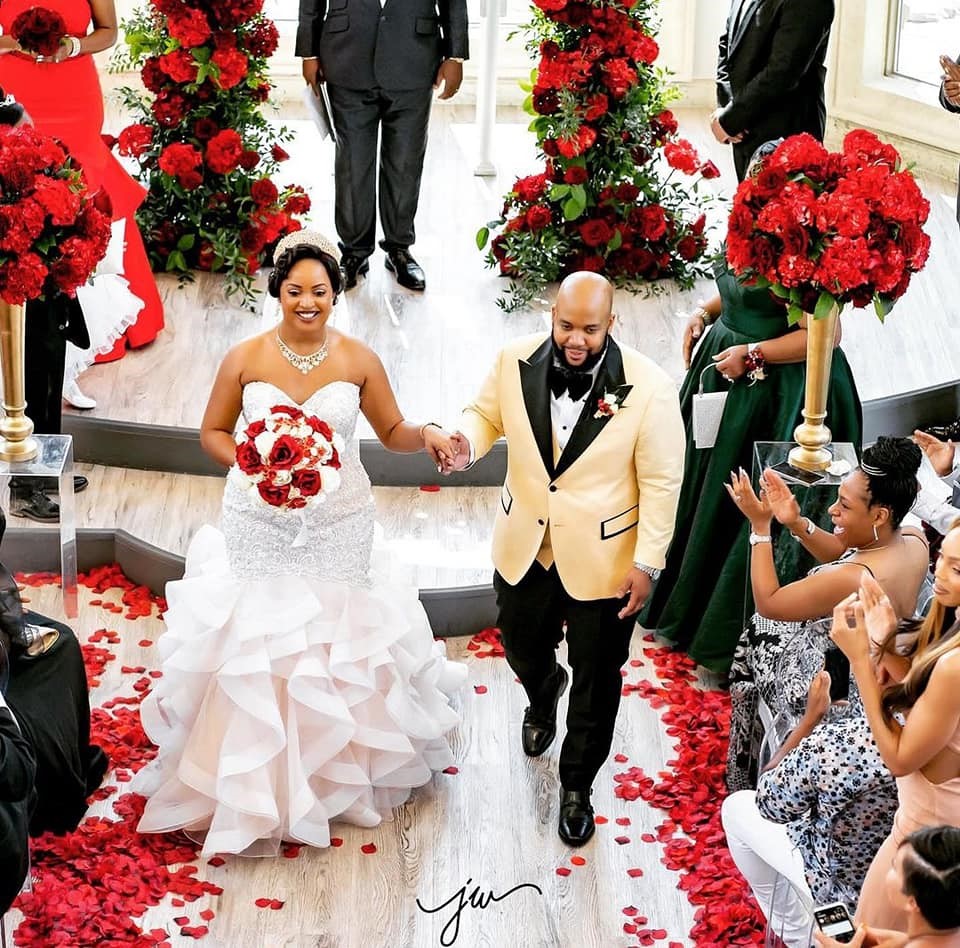 5. Radio presenter Ronnie 'McVex' Musiimenta on May 22 wed his long term girlfriend Patience Mbabazi at All Saints Church Cathedral Nakasero.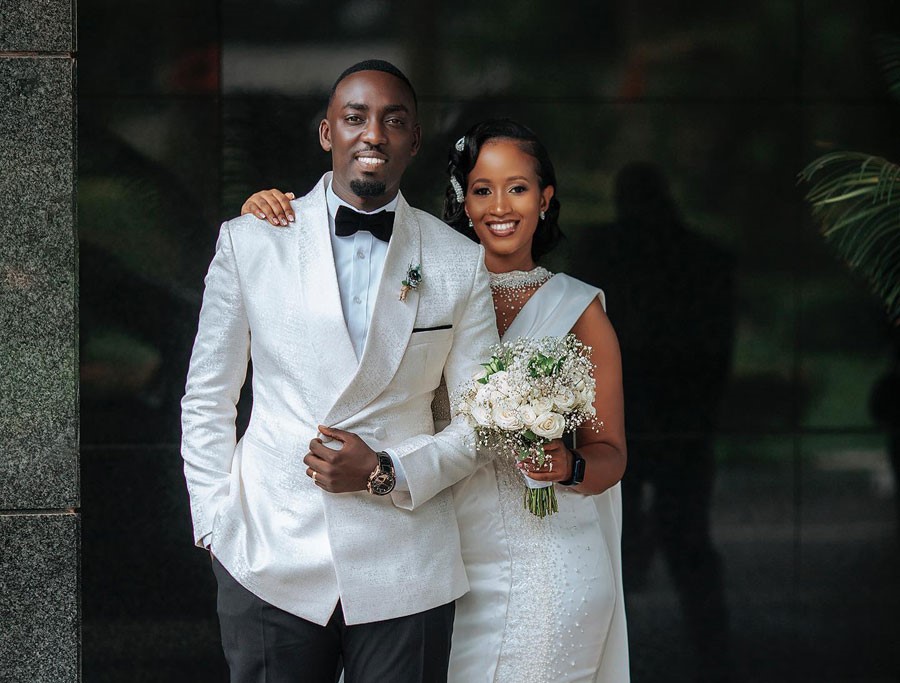 6. One of Uganda's most celebrated radio personalities, Roger Mugisha finally got married to his US based girlfriend Maureen Mbabazi in June last year, in a low-key ceremony at Kampala Sheraton hotel.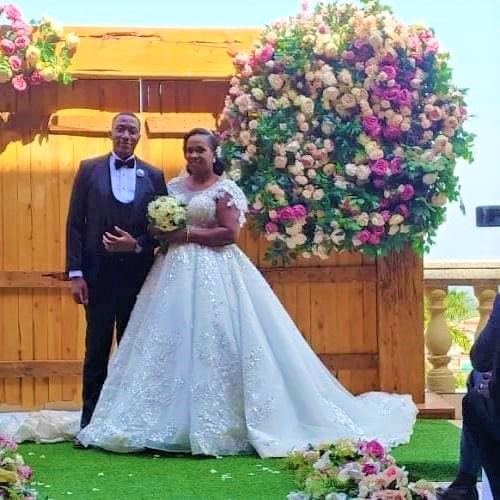 7. NTV journalist, John Cliff Wamala on 11th September wed Saphira Nahabwe Rweizire in a modest ceremony at Namirembe Cathedral presided over by the Archbishop of the Church of Uganda, Samuel Kazimba Mugalu.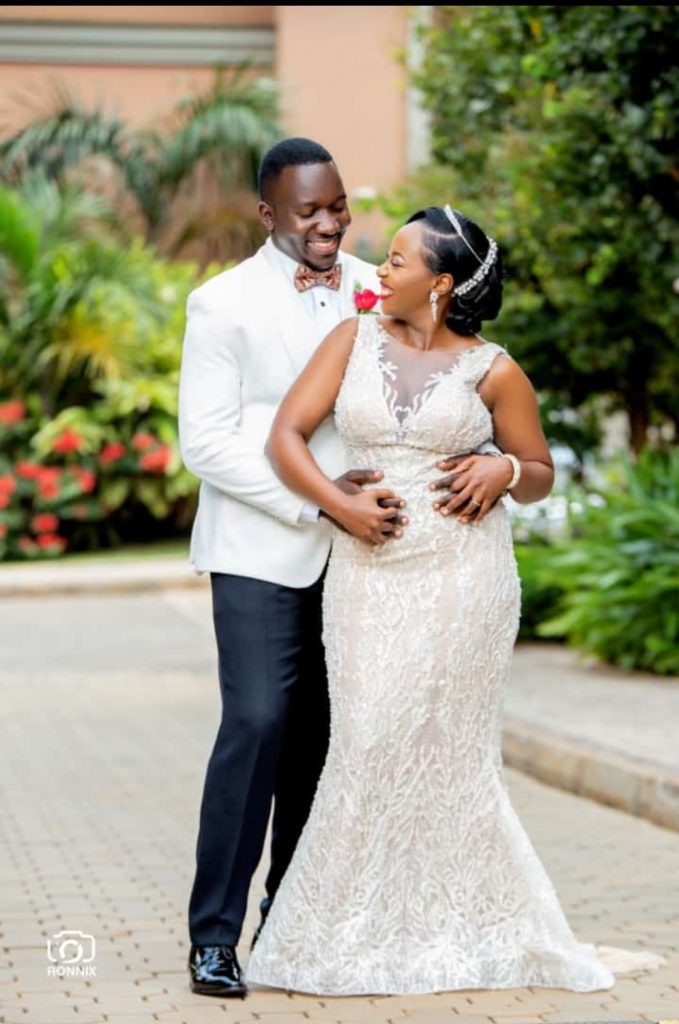 8. Next Media Journalist Canary Mugume wed Fiona Nagirinya a.k.a Sasha Ferguson on 18th September in a colourful ceremony at Miracle Center Cathedral Rubaga.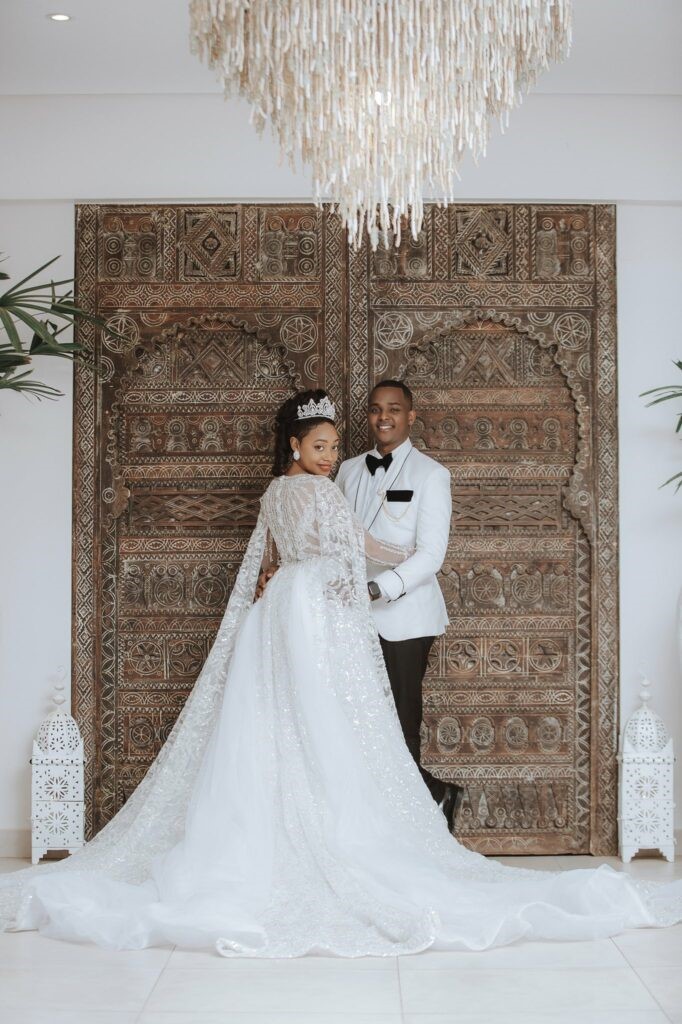 9. Nation media group's sports journalist Joel Khamadi wedded his beloved Connie on 22nd September in a low-key ceremony.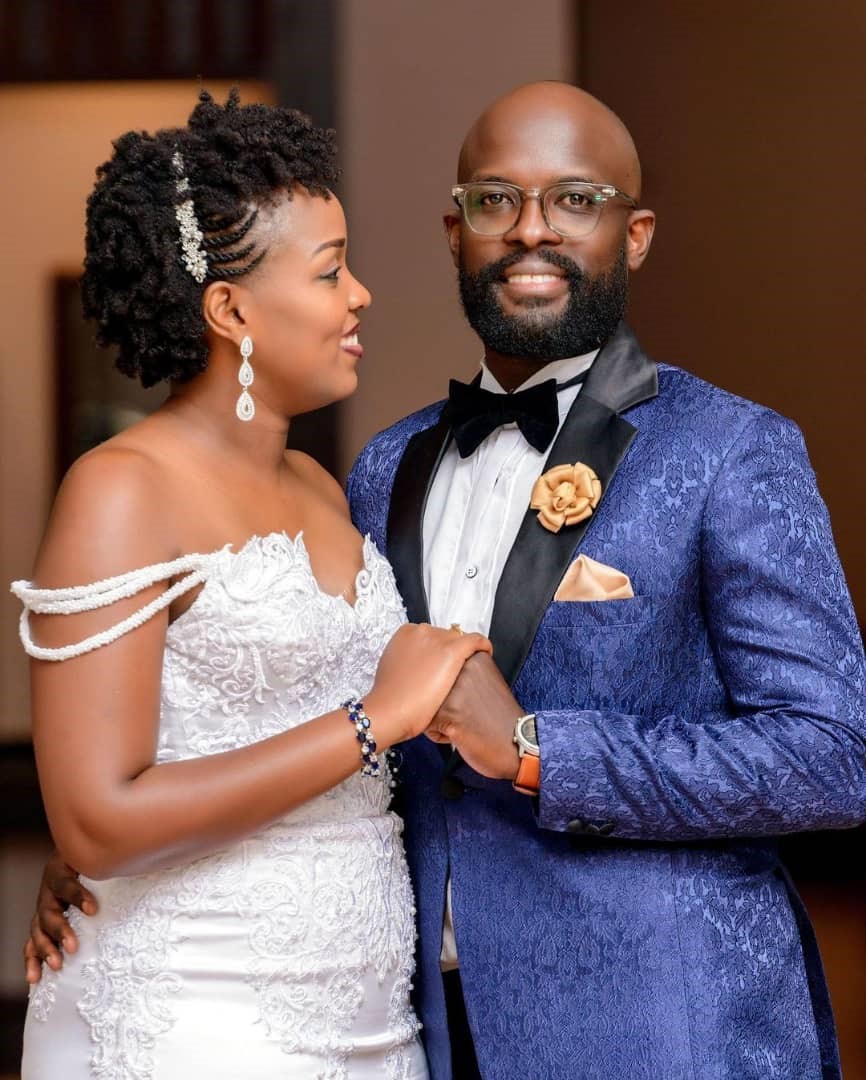 10. On 22nd September, Gen Salim Saleh son Alex Akandwanaho wed Manuela Taratibu his long term girlfriend in a ceremony attended by several government dignitaries including the first son Muhoozi Kainerugaba where he was bestman.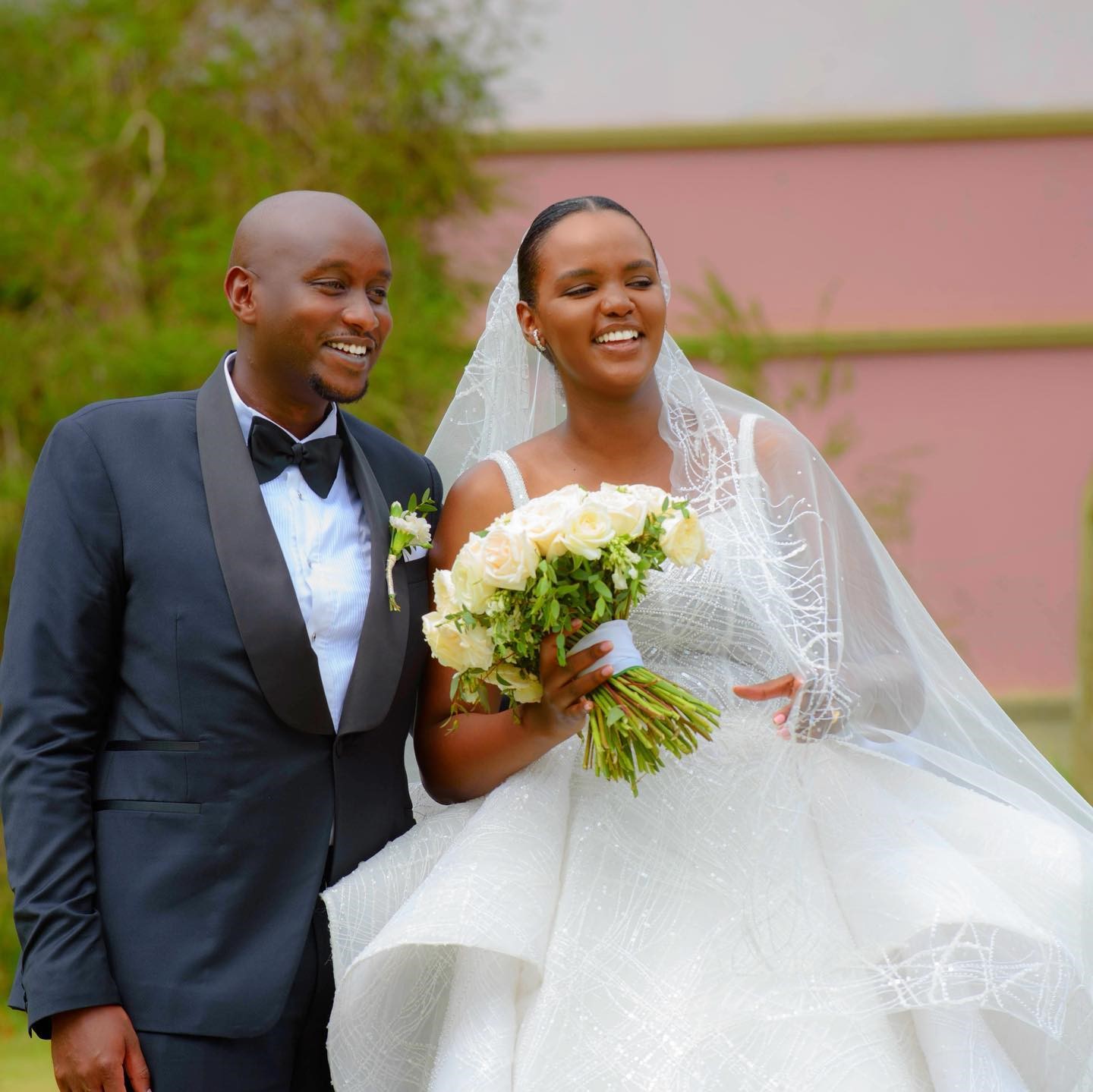 11. TV presenter Sharitah Namusoke introduced Jeff Kaweesa on October 2nd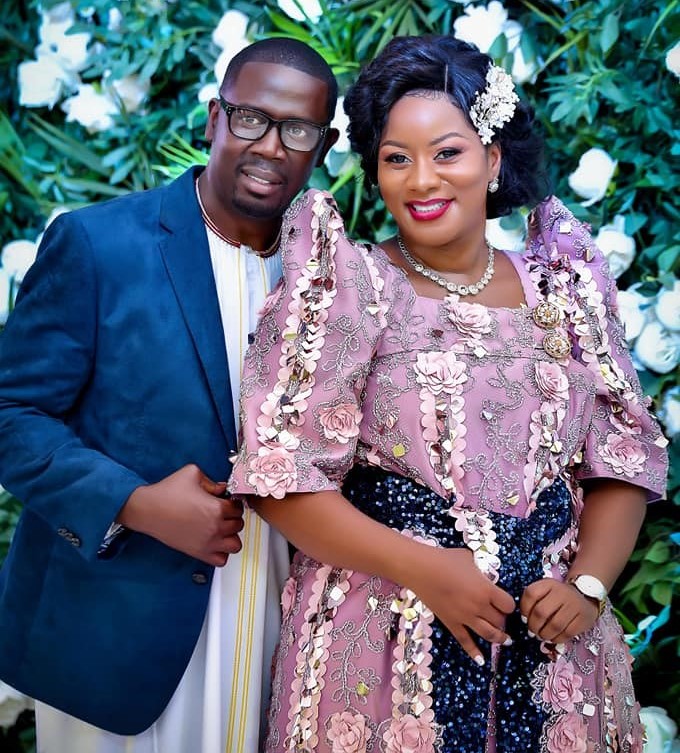 12. Kampala journalist Ivan Rugambwa and Elizabeth Kabibi tied the knot on October 2nd 2021. The bride's wedding jewelry was well-picked.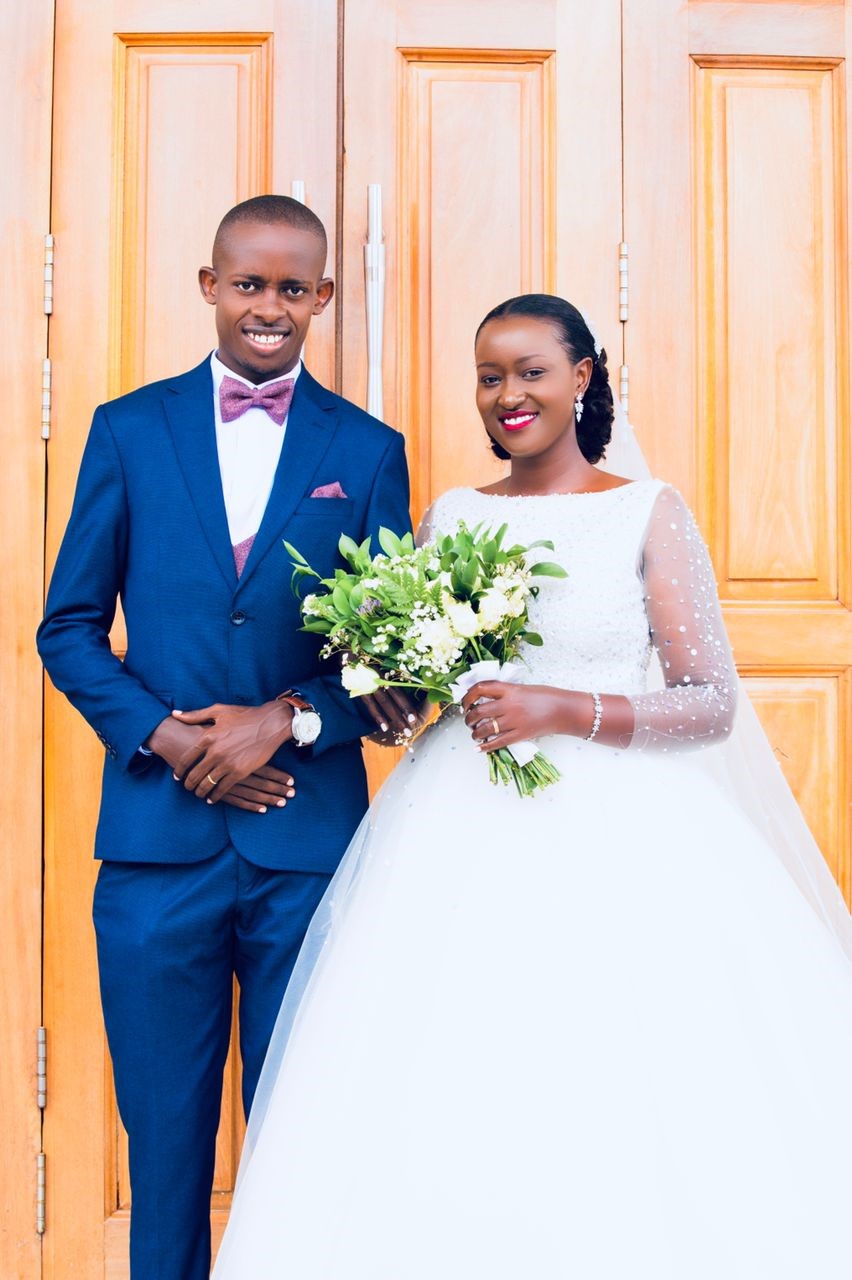 13. Michael Mukwaya aka Mikie Wine, the younger brother of NUP Principle H.E. Bobi Wine was introduced by long-term girlfriend Shazney Khan to her parents in a glorious ceremony on October 2nd.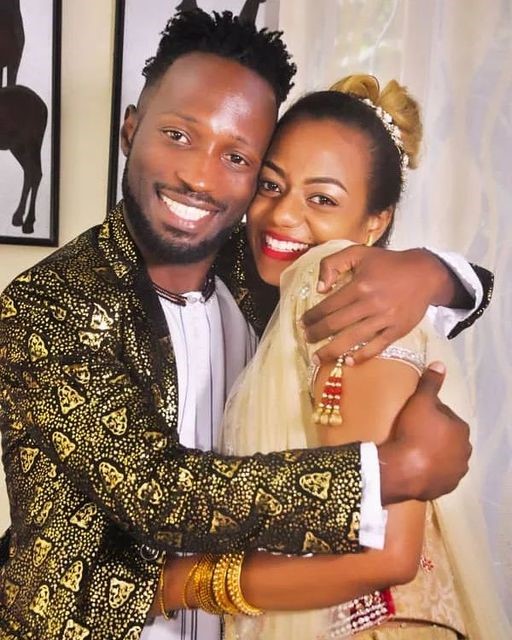 14. After being incarcerated for several months, Nubian Lee marked his release with a wedding to his long-term lover, Salha Mutoni on 10th October. The function was attended by NUP faithfuls starting with the principle, Kyagulanyi Ssentamu whose wife and himself were the matron and best-man respectively.
15. Emmanuel Ofwono wedded Prime Minister Charles Peter Mayiga's daughter, Samantha Nanziri on 16th October 2021 at All-saints cathedral in a ceremony conducted by Archbishop Kazimba Mugalu. Her wedding make-up was on point.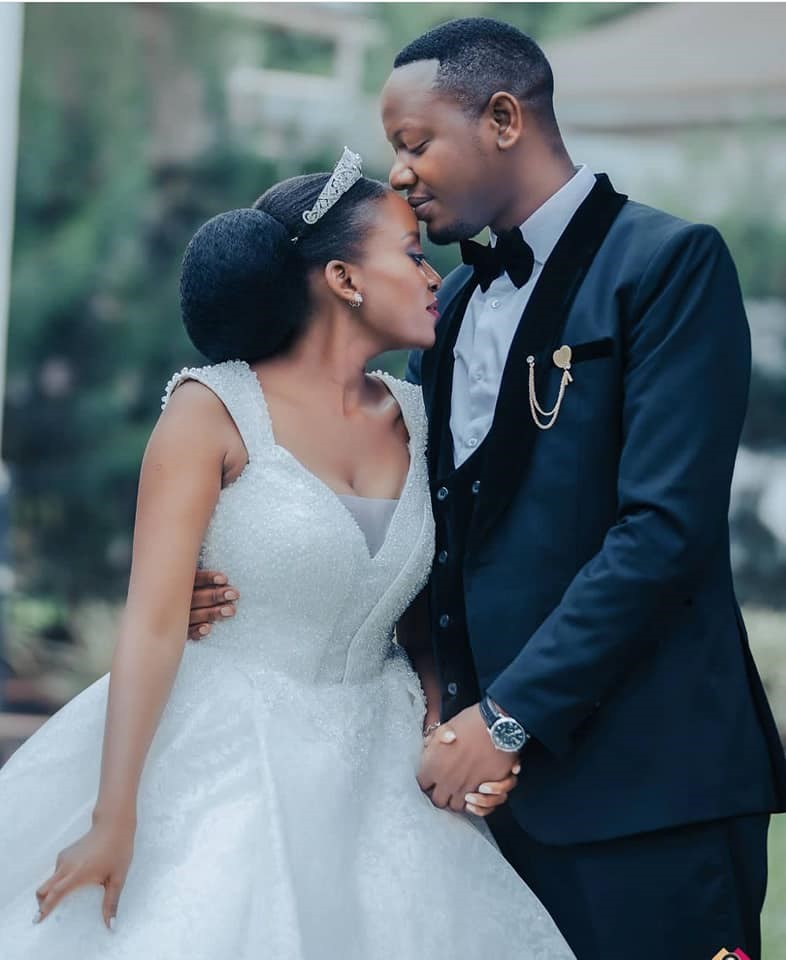 16. Reagan Muhairwe aka Ray G of the Omusheshe fame wed Anabelle Twinomugisha on Saturday October 16th with an entourage of trademark green suits for the groomsmen and grey dresses for the maids.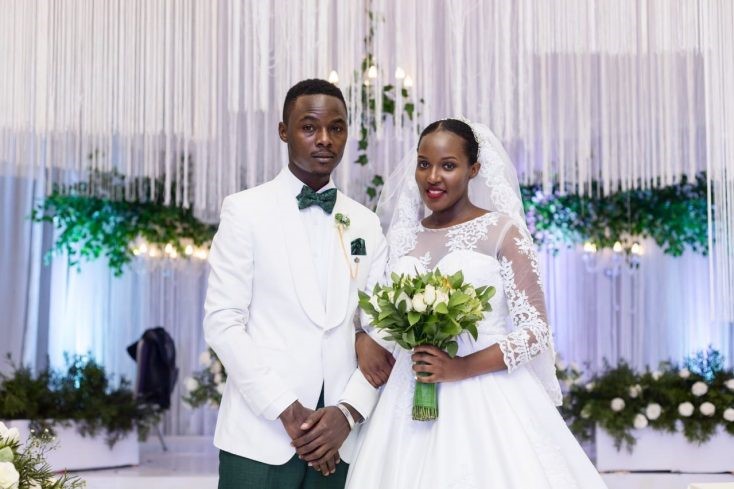 17. The 5,000 and 10,000 meters world record holder, Joshua Cheptegei was introduced by his baby mama Carol Yeko Kamari in a grand ceremony held in Kween District on 30th October.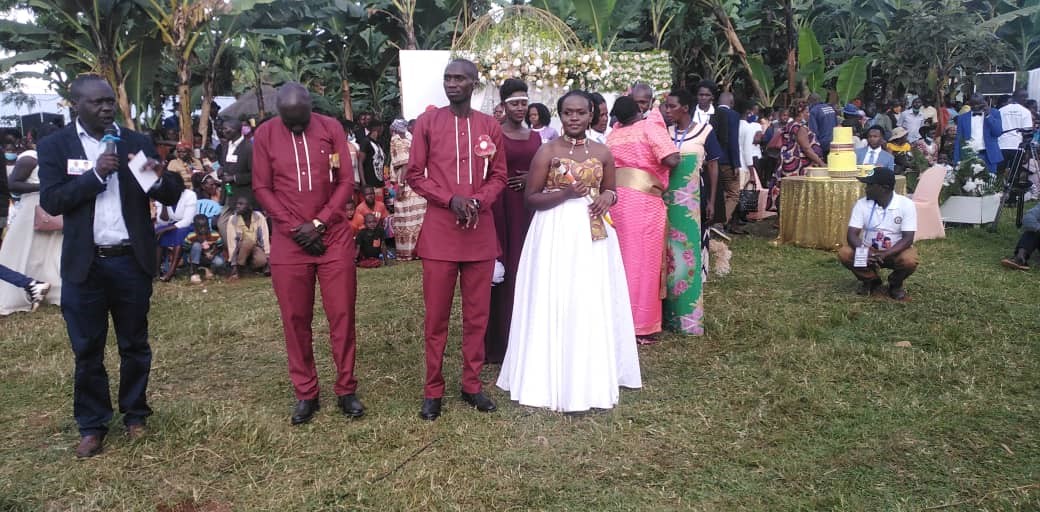 18. On 30th October, former NTV journalist Raymond Mujuni wedded his then workmate Ritah Kanya in a colourful ceremony thronged by several media personalities.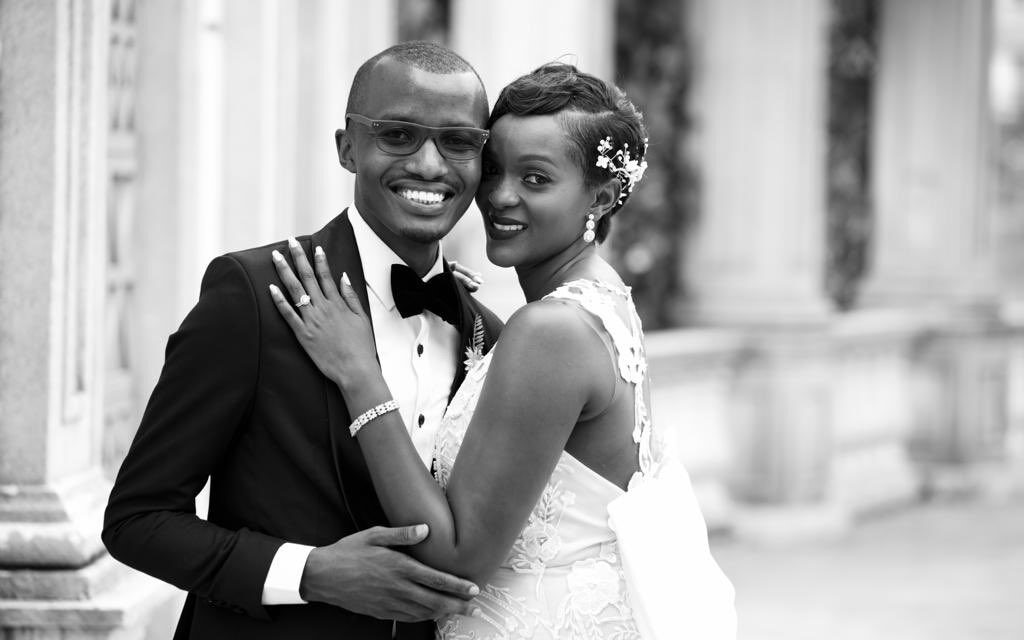 19. Luganda NTV news anchor Frank Walusimbi was also introduced to her parents by his fiancée only identified as Flavia in a low-key 'scientific' ceremony held in Kampala in October.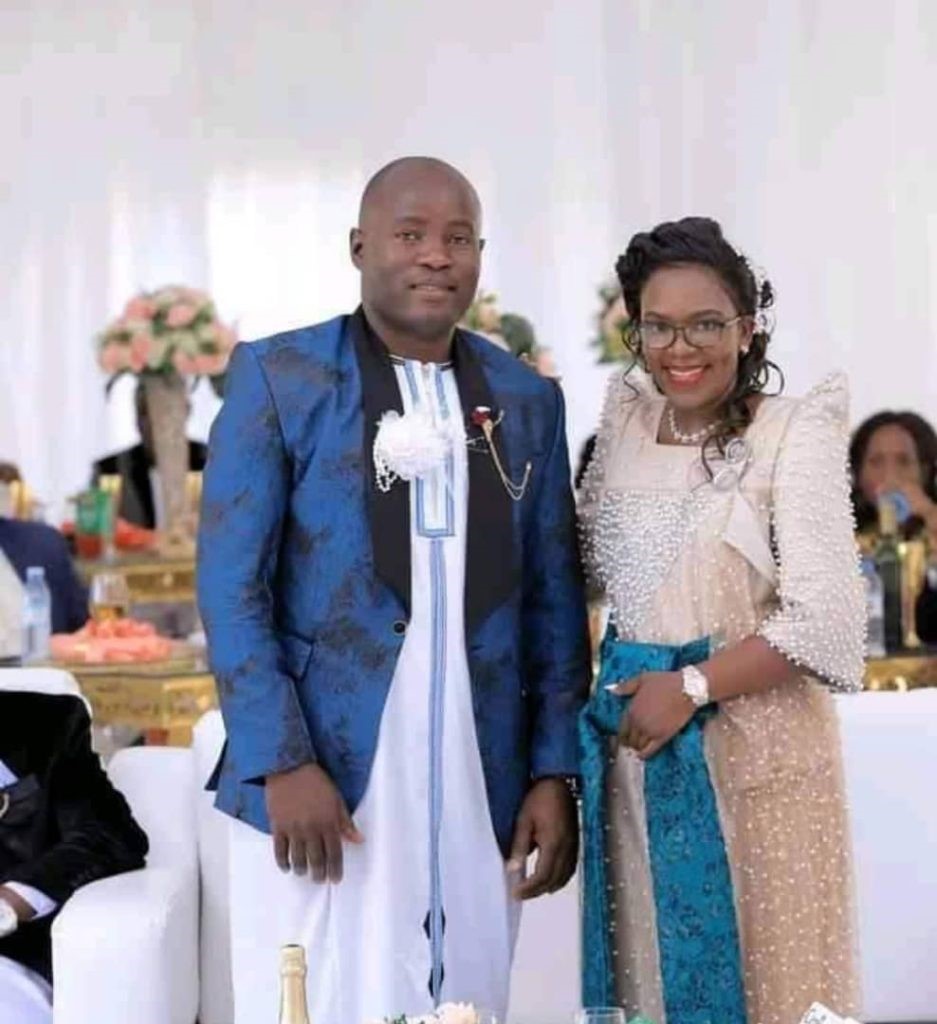 20. Felix Chrsitopher Kitaka a longterm admirer of news anchor Rukh- Shana Namuyimba on 13th November finally lived his dream by choosing to spend the rest of his life with her.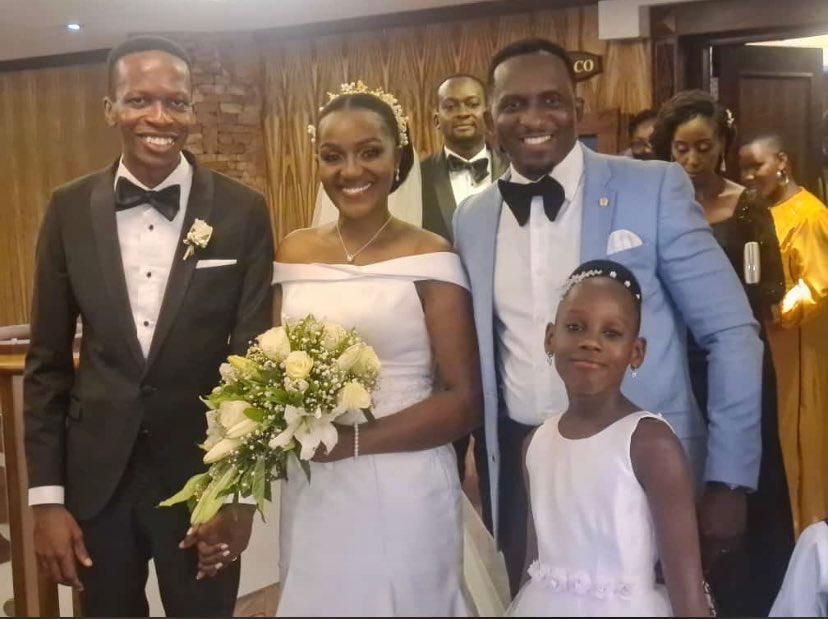 21. Hellena Nanjego and Paul Ssaaka also tied the knot on December 10th 2021 in a ceremony that attracted several dignitaries including the Katikkiro of Buganda, Owek. Charles Peter Mayiga.
22. Fatuma "Nakaziba" Asha reknown Kampala fashion designer had her Nikkah in December last year. You could see her sense of style in her wedding outfit.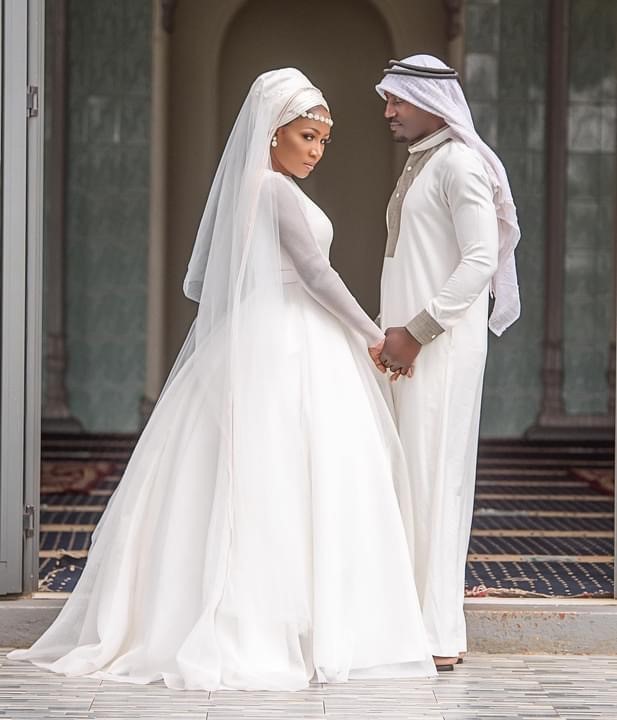 23. Kampala Central MP Muhammad Nsereko also in 2021 wed Fatia Amanda aka Queen Fatie as his second wife in a dignified function at Lutembe in Wakiso.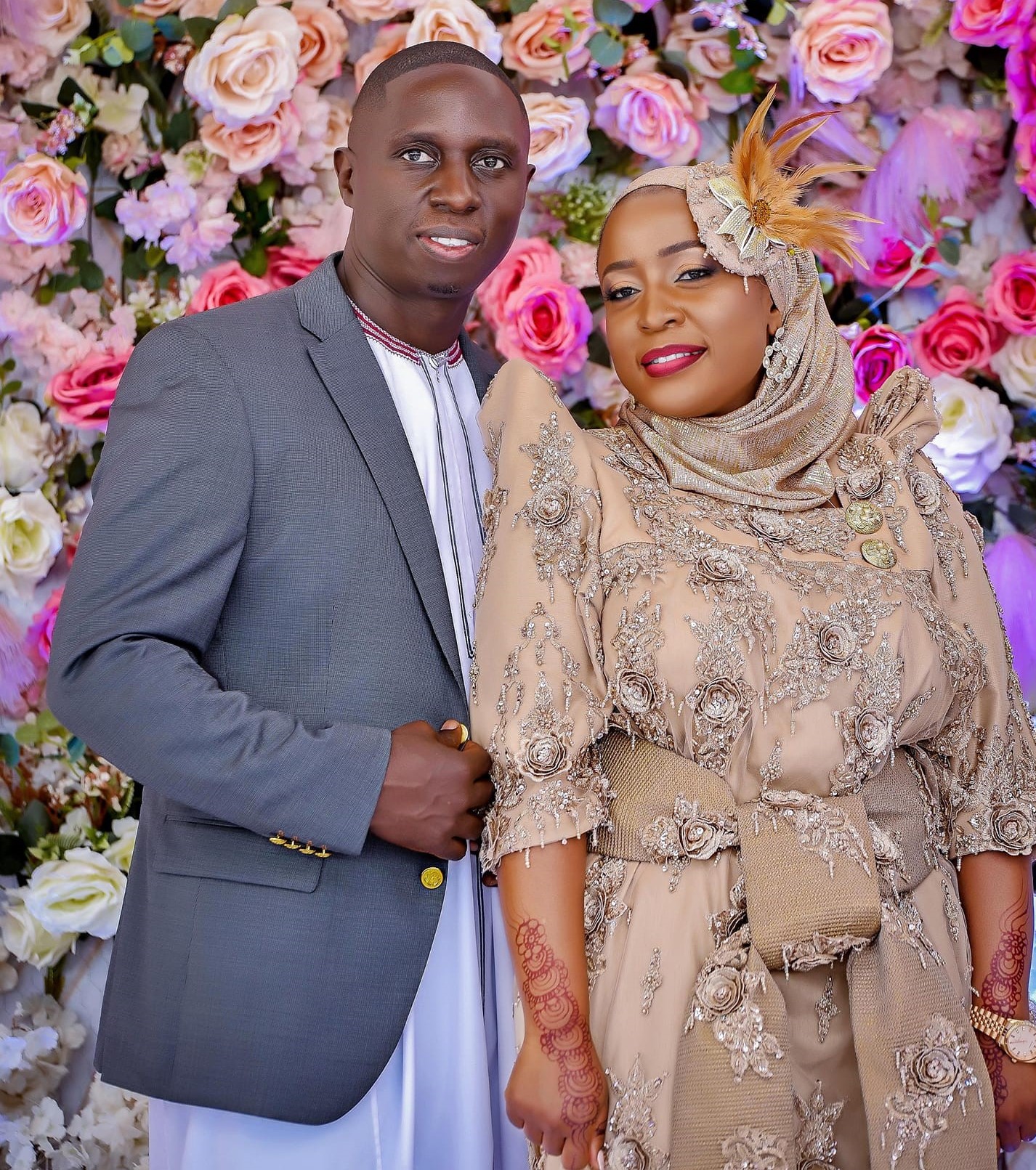 24. The self-proclaimed 'king' of Ugandan music Cindy Sanyu on 11th December crowned our 2021 in weddings when she exchanged vows with her fiancé Prynce Joel Atiku
Four people left us reeling with confusion about 'their weddings'. We could not tell if they actually had weddings or there were just pulling pranks on us, we shall list them here as the wedding pranksters of the year;
Kityamuweesi Herbert aka Crysto Panda Of NTV's Dance show pulled a prank on us when he announced on his social media platforms that he had found the love of his life. He accompanied this with pictures of his beloved.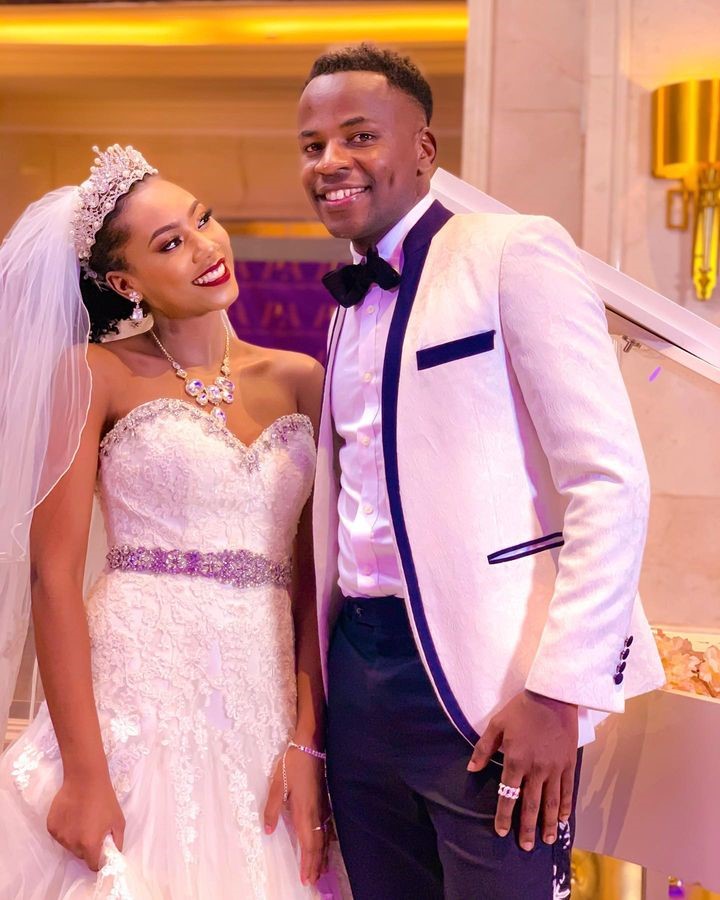 We later found out that this was all publicity for his Nkwepikira music video.
Diana Nabatanzi, of the Kasukali program fame on BBS Terefayina also pulled a prank introduction on us when photos of her dressed in traditional wear circulated on various social media channels. We are still trying to figure out what she was promoting.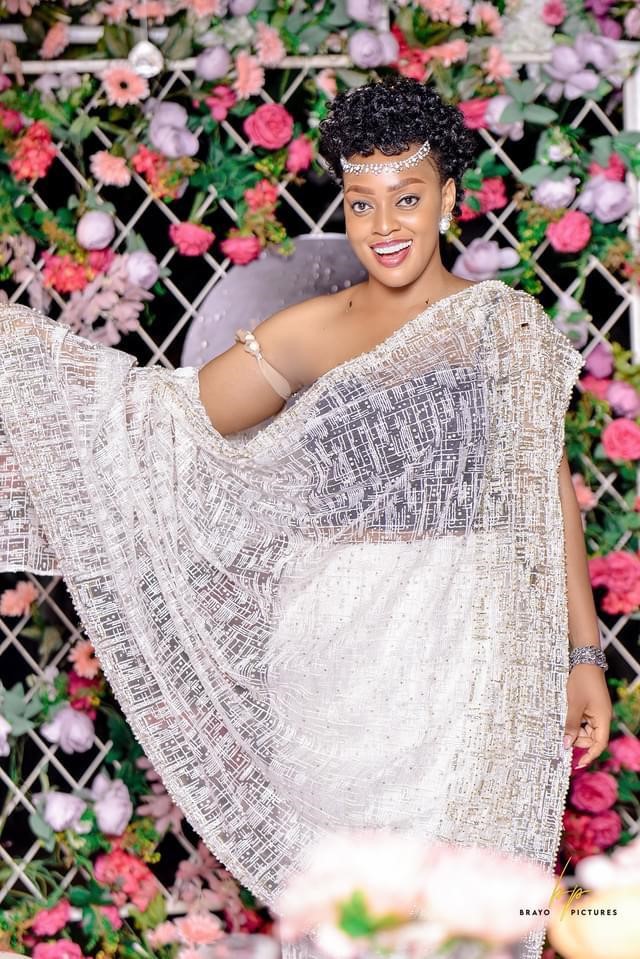 Gabriella Ntaate, Gosple Artiste and Spark TV presenter also pulled a prank on us when media posts of her wearing a wedding gown circulated on most social media platforms.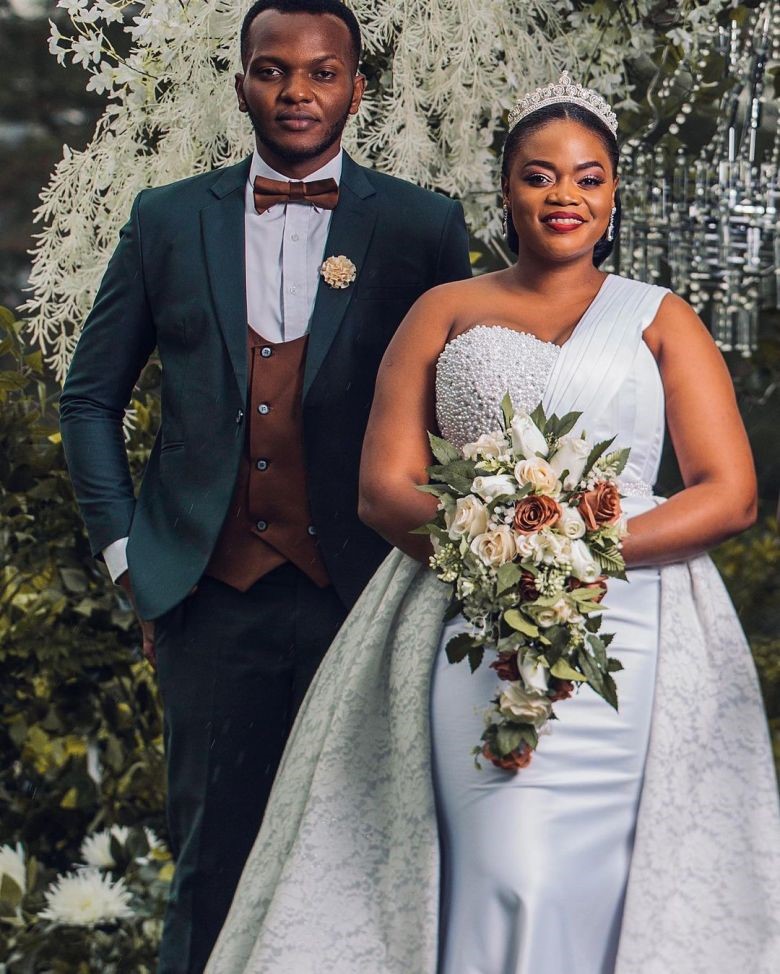 We later learnt that this photo shoot was part of her latest music video, 'Promise'.
In what is turning out to be the most controversial wedding story of the year, Kampala pastor Aloysius Bujingo and his lover Susan Makula pranked us with a function that many believed was an introduction ceremony.

We have since learnt that it was simply a get-together of 'those who love' Pastor Bugingo. The irony isn't lost on us but the courts of law will decide on this.
There you have it, the Ugandan weddings that rocked the year 2021, next week we shall bring you weddings that rocked the global stage.
Nyom Planet is Uganda's leading wedding planning platform.
Co-author Gift Adokorach