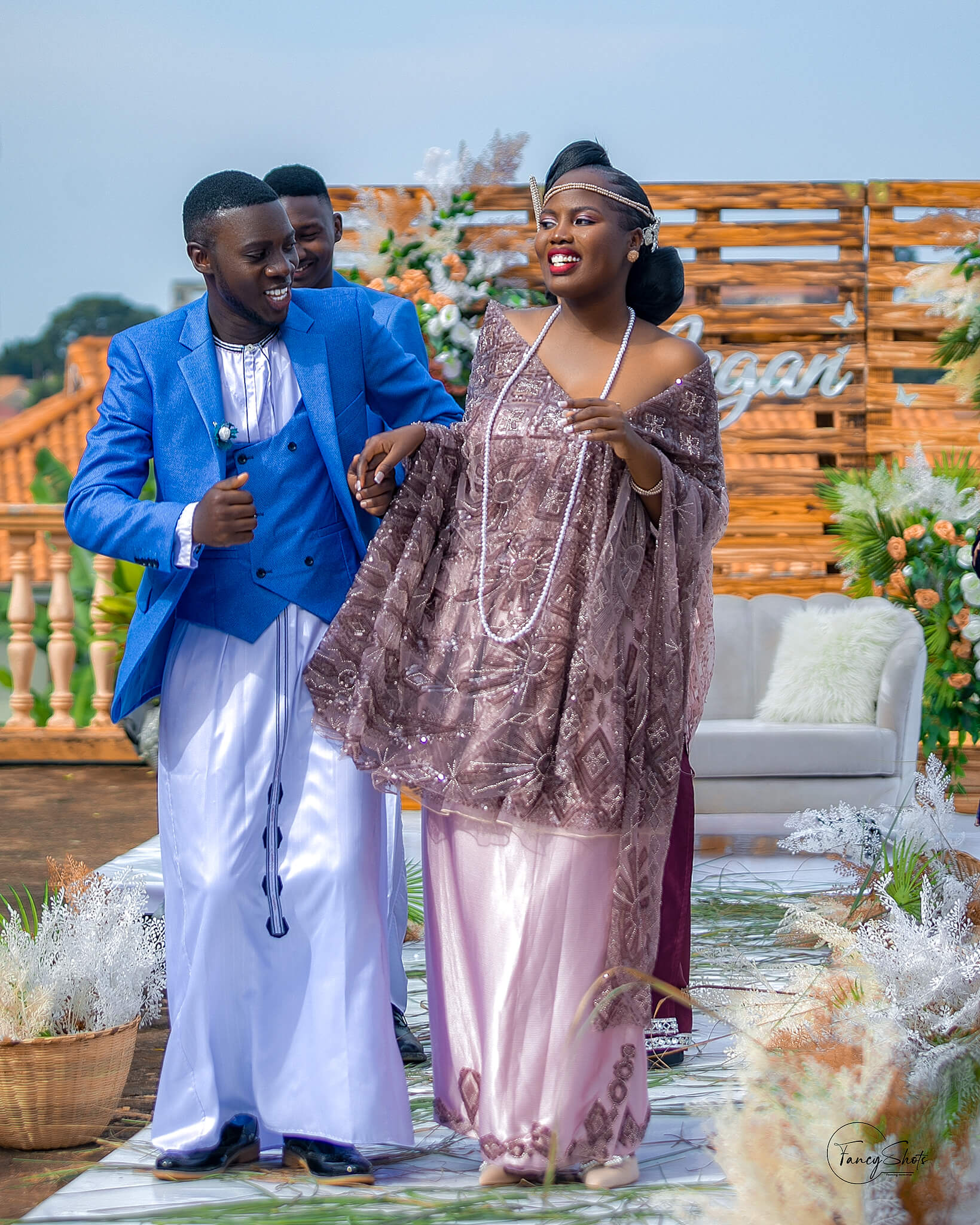 Ugandan Traditional Wedding Attire
Uganda has a rich cultural heritage, and traditional attire varies based on tribe and region. Most tribes have traditional outfits that distinguish them from one another, and clothing is part of culture because it defines who people are. Here are some examples of traditional attire in the Bantu speaking tribes of Uganda.

1. Kanzu: This is a traditional cotton cloth consisting of a white or cream fabric made from silk, cotton, or linen of which linen kanzus are the most expensive. When it first arrived (from Arab traders), it was used by upper-class aristocrats such as the Buganda king but has gradually become widely worn by ordinary men across all regions of Central and Western Uganda during cultural functions. Usually a coat is won over the Kanzu and a matching trouser underneath.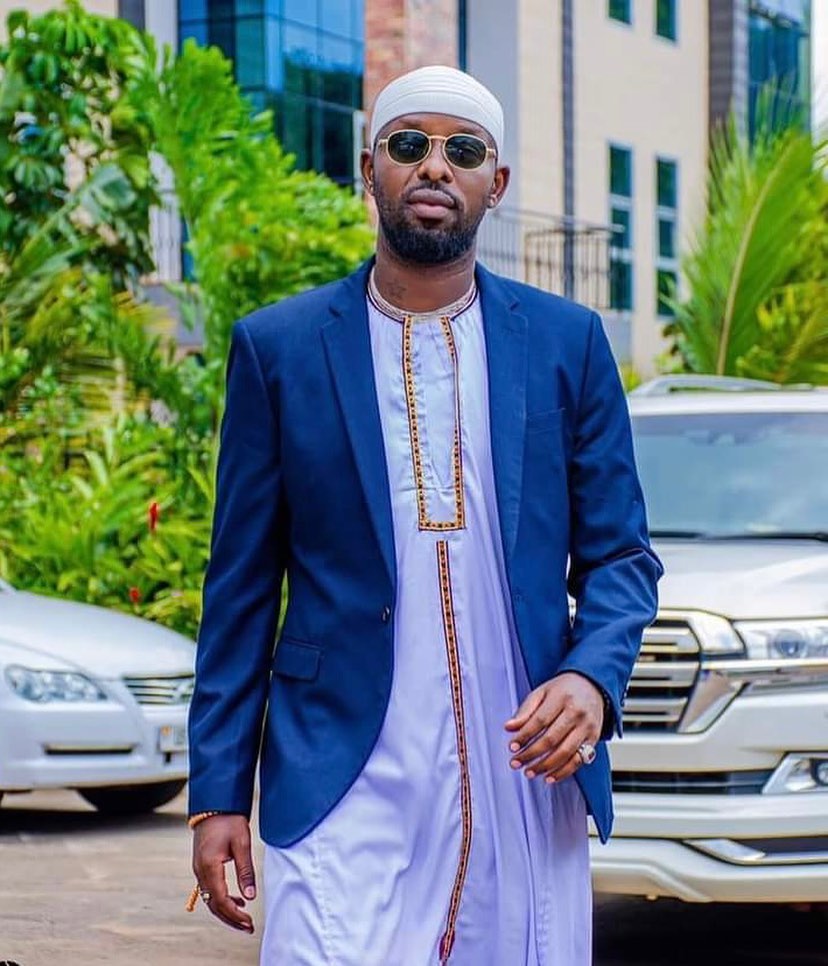 2. Gomesi/Busuuti: This is the traditional attire for women from Buganda and Busoga. It is a long dress touching the ground with a triangular-shaped shoulder design, a square neck, and a top clothing on one side around the hip area. A belt is tied around the waist to hold the dress also known as 'kitambala'. It is accompanied with an undergarment called the 'kikoyi' that people wear to add more shape.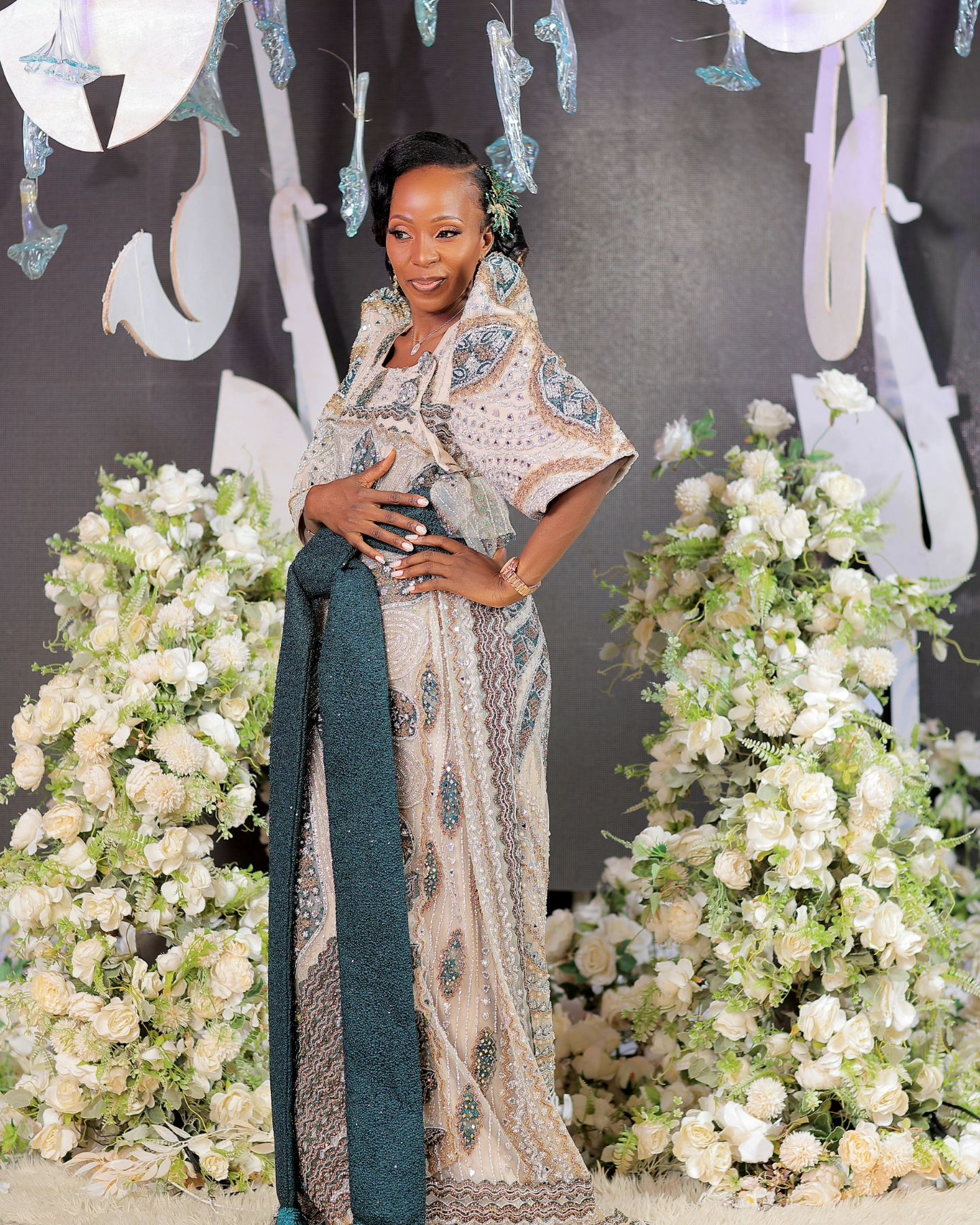 3. Mushanana/Suuti/Suuka/Myenda: Suuti is a three-piece soft-layered garment with a half-top dress that is usually up to knee length and is worn over a wrapper skirt, known as the and a shawl wrapped around the shoulders. Different tribes tie the shawl differently; the Banyankole place it across the shoulder, while the Batooro tie it around the armpit. This attire is popular among women in western Uganda, especially in Banyankole, Banyarwanda, Banyoro and Batooro.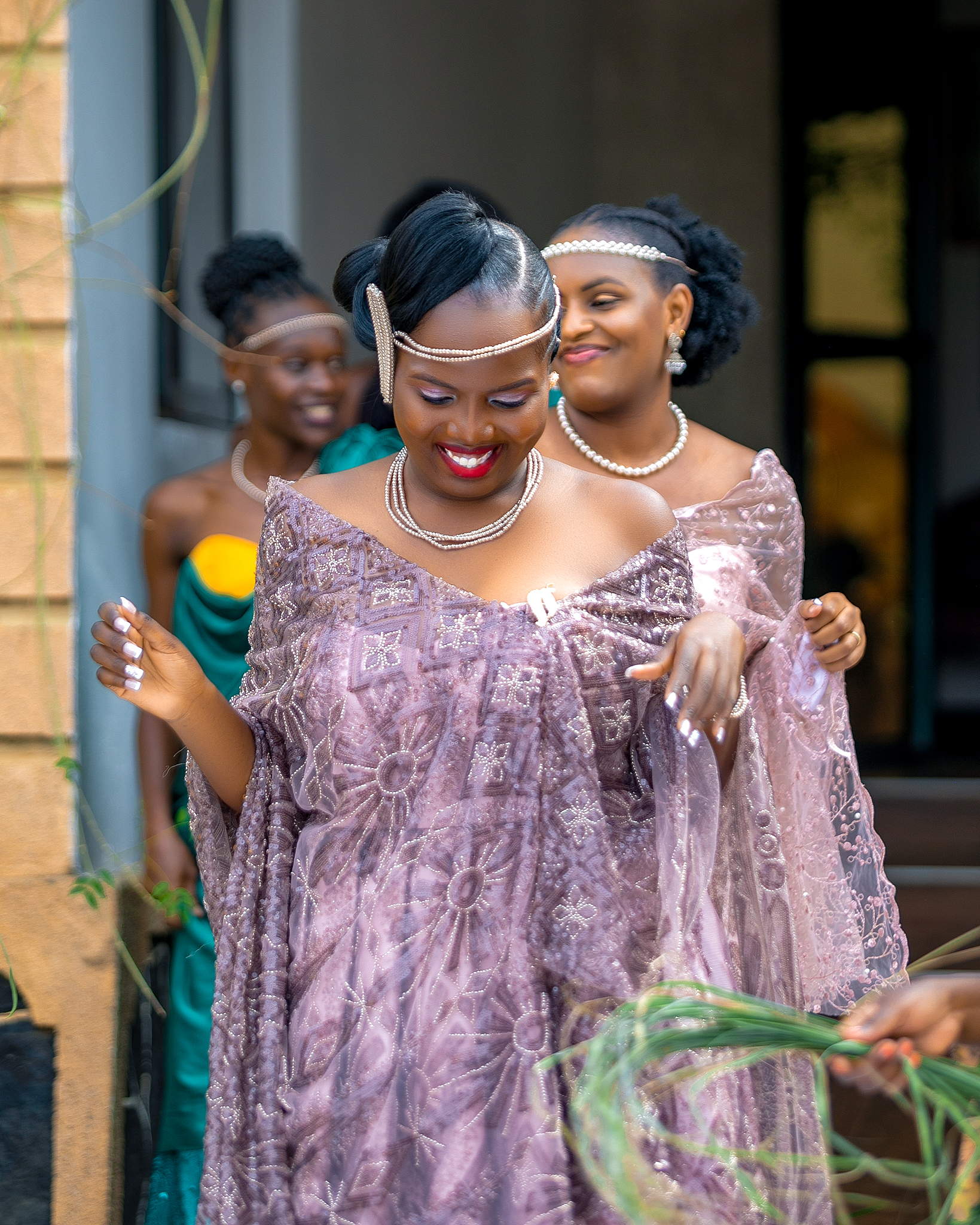 Visit our bridal vendors page to find all these attires and bridal gowns.

Write to us at planner@nyomplanet.com for all wedding-related needs and planning. Catch us next time as we highlight wedding attire from other Ugandan culture as well as the best shops to find them.