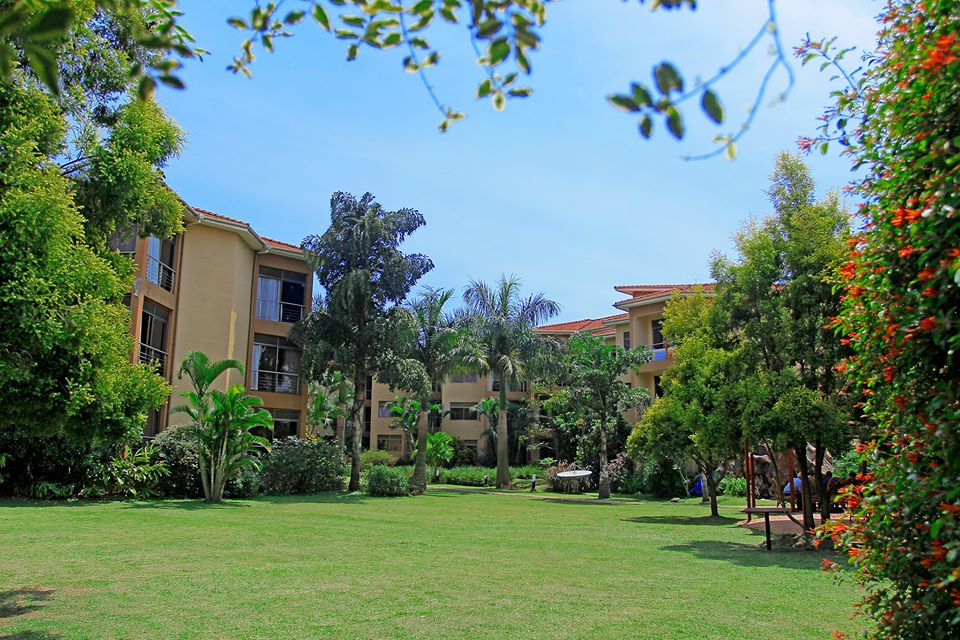 7 Wedding Venues In Bugolobi-Kampala
In most societies, a wedding ceremony is traditionally incomplete without hosting guests to a reception which can be a dinner in the evening, a luncheon or brunch. A wedding reception is usually a party held after the completion of a marriage ceremony as hospitality for those who have attended the wedding. The couple host their family and friends, for the first time as a married couple feasting together with food and drink.

Ultimately the details and location of the reception come down to a decision by the couple but in consideration of the guests. It is usually determined by a few factors, proximity being top of them. Below is a list of some amazing wedding venues in Bugolobi just outside Kampala city center.
1. Silver Springs Hotel
Silver Springs Hotel is just a few minutes' drive from the city center, along Port Bell Road. Whether you are looking for a small room to accommodate 20 guests or a vast one for 1000 guests, their wide range of conference halls can be tailored to different setup formats that include theatre, u-shape, t-shape among others. They also offer a poolside venue in addition to ample parking space as well as tasty meals by their experienced chefs.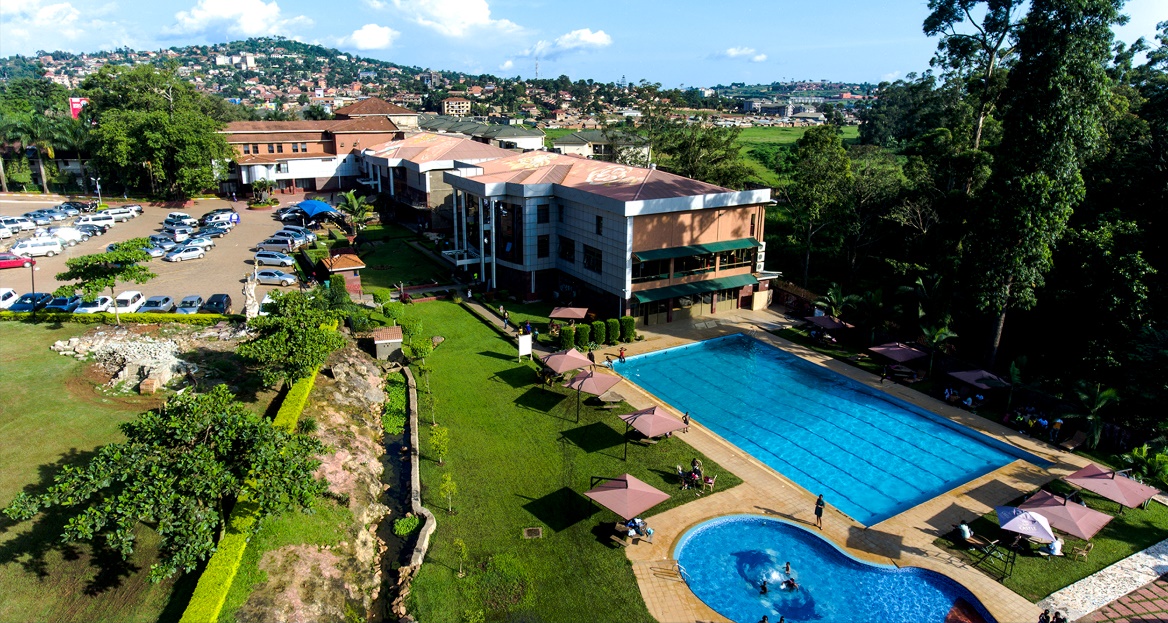 2. City Royal Resort Hotel

Found in Kataza opposite Shell, City Royal offers a prestigious wedding venue offering 2 extensive grounds with one private garden arena capable of hosting over 500 guests. The hotel offers a complete wedding package with changing rooms and one night stay for the couple, an unrivalled banqueting service ranging from Ugandan, Italian and Indian cuisines as well as unique accommodation packages. Prepare for an unforgettable experience for you and your guests if you choose City Royal Resort.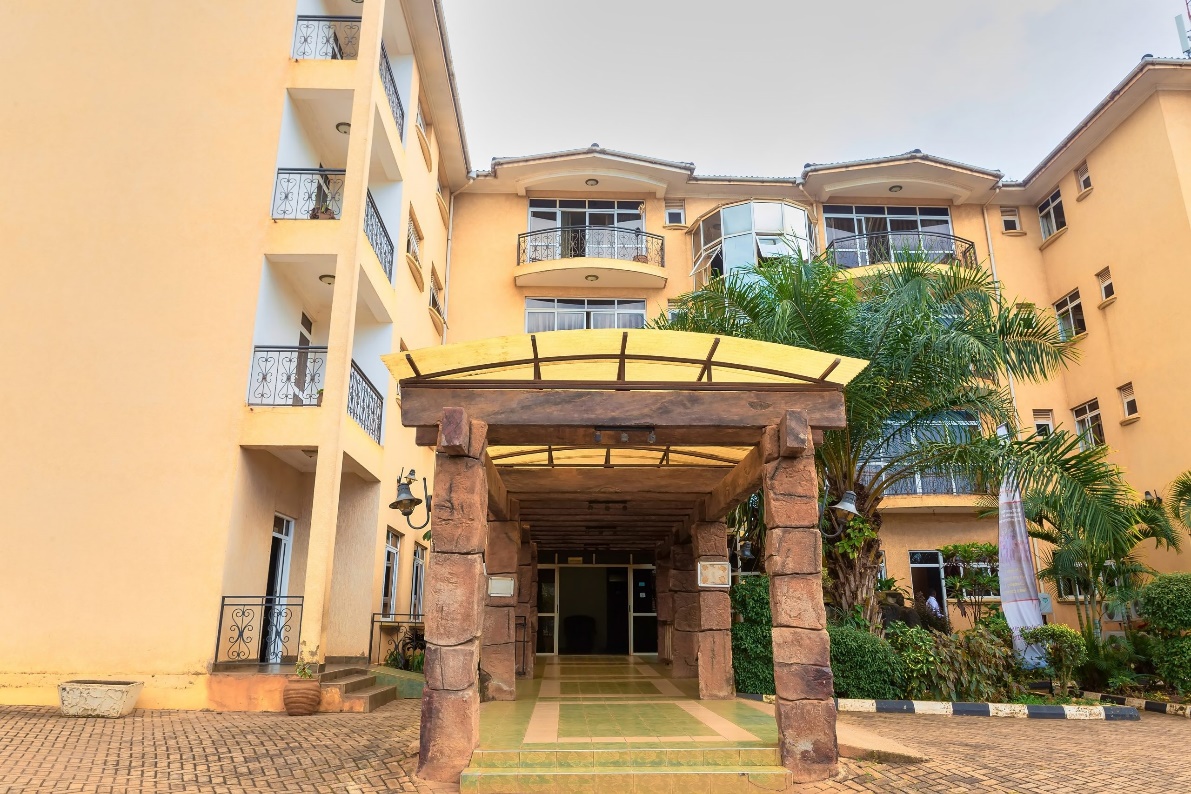 3. Royal suites
Royal Suites is a 4-star hotel located in the upscale suburbs off Luthuli Avenue. It features an outdoor swimming pool, and a beautiful terrace offering comfort at its best. The hotel also has bars that guests can unwind at with a drink for the wedding reception after party.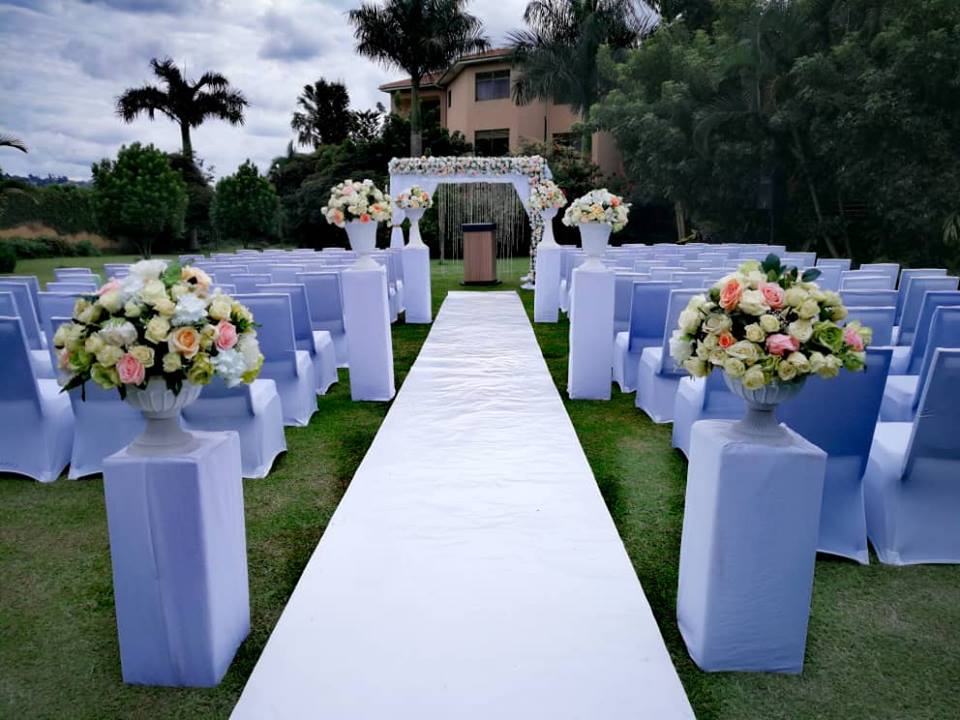 4. Dolphin suites
Also, off Luthuli Avenue, Dolphin suites offers a wedding package coordinated to suit your preference from reservations to planning a wedding. The grounds offer a terrace and three sets of gardens from which selection for your special day is made simple. They are also quite keen on details which makes their service distinct. Are you specific about what you want served? Well, outside catering orders are also available at Dolphin Suites.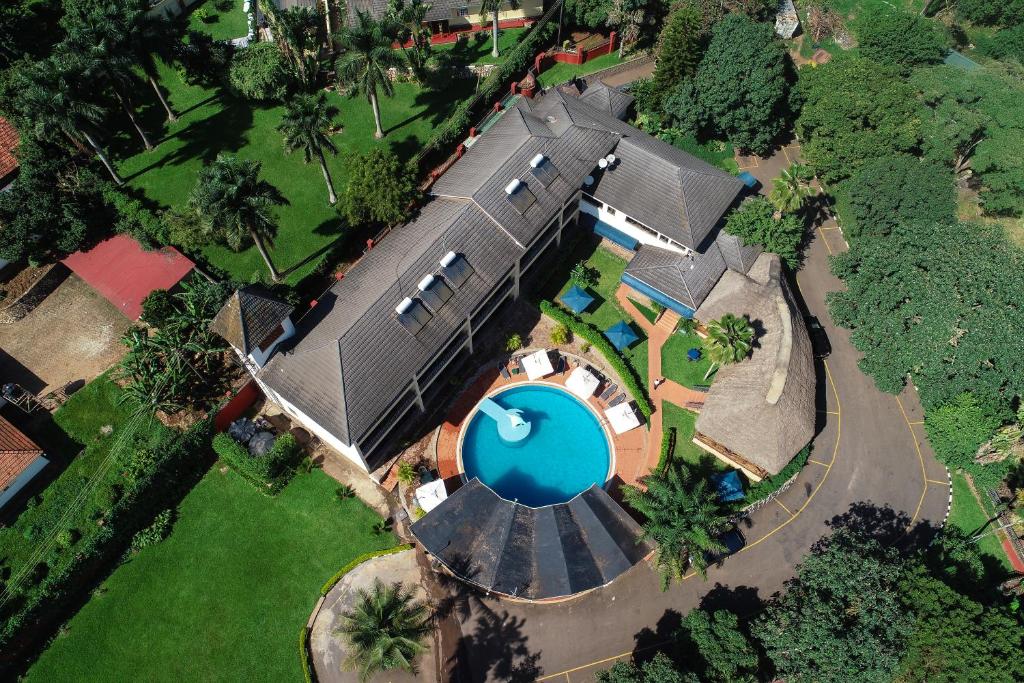 5. Olive Gardens
At the tail end of Bugolobi's bungalows on Luthuli Avenue lies Olive Gardens Hotel. Olive gardens offer a quaint venue with a calm ambiance for you to celebrate love in intimate detail. With a capacity of about 150 guests, the team of enthusiastic staff will work to give you a memorable experience.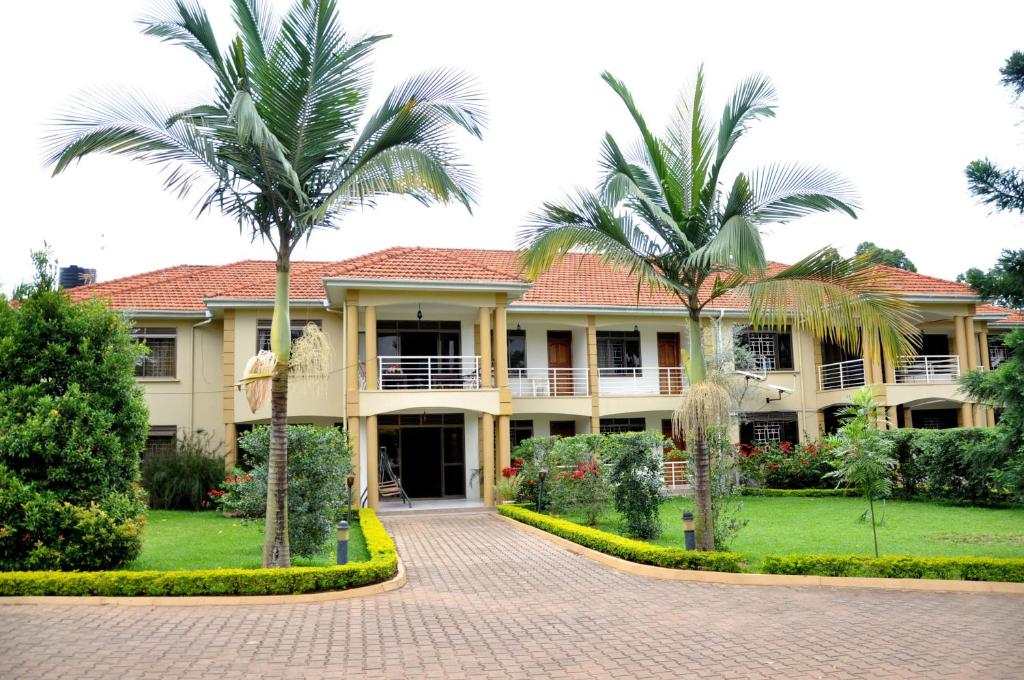 6. Nawab Gardens

Are you looking to have an intimate wedding reception? Nawab gardens offers just that. The Indian restaurant offers space for close-knit family and friends celebrations. It allows you have a great experience without breaking the bank as you can pay for food and have the venue as a bonus.
7. Rivonia Suites

Located just outside Bugolobi in Mbuya is Rivonia suites. Known for its ambiance and intimate gardens, Rivonia Suites is included in this list because of its proximity to Bugolobi and the ability to host both ceremonies and wedding receptions. It offers a terrace, gardens as well as conference rooms.
A beautiful ceremony set up at Rivonia Suites Hotel Gardens. Credit: Rivonia Suites
Choosing the right wedding reception venue cannot be overemphasized. Whether for 20 people or a five thousand guest treat, a perfect venue always sets the tone for your celebration.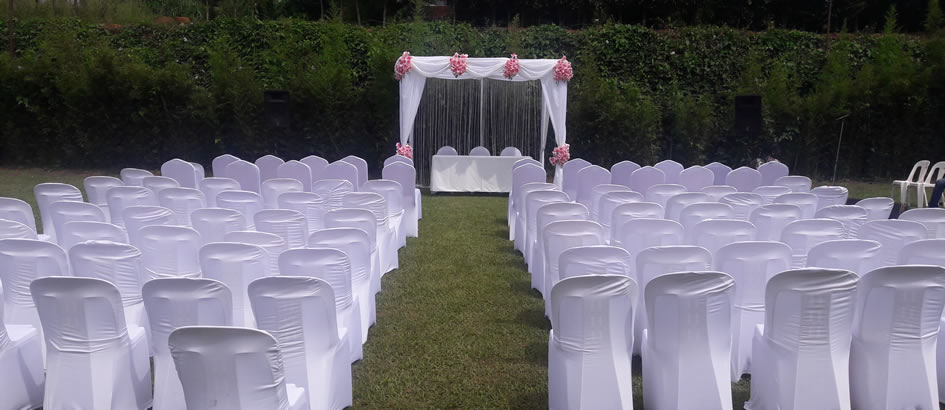 Tune in next time as we list more amazing venues near you. Reach out at planner@nyomplanet.com for all your wedding planning needs.