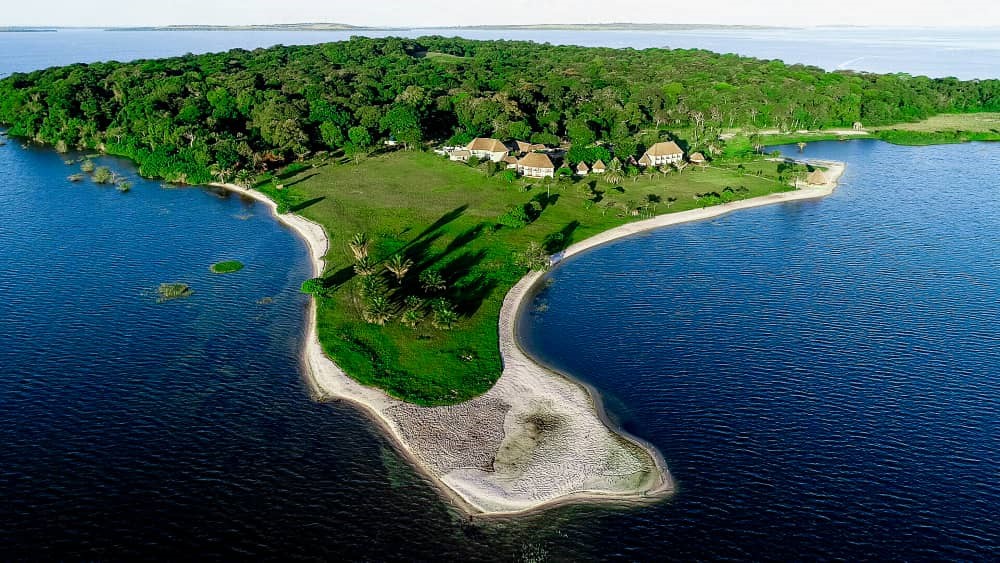 7 Breathtaking Island Honeymoon Destinations in Uganda
Romantically designed resorts amid enchanting hills surrounded by picturesque greenery, calm waters producing a refreshing breeze, relaxing hammocks and sunbathing. Wow, in Uganda?! Sounds like heaven, right? Well, this is how ecstatic and wonderful an Island honeymoon is. With the perfect balance of romance, adventure, and serenity, islands offer a really divine experience ideal for you and your partner to unwind after the busy wedding festivities and sail into your lifetime matrimonial bliss.

Their geographical isolation from the mainland gives island honeymooners the impression that they are living in another world, on another planet. Despite being a landlocked nation, Uganda is incredibly blessed with numerous freshwater bodies that feature islands offering tranquil, private settings ideal for honeymoon getaways.
If you have not made your honeymoon reservations as a couple, think about these great islands in Uganda for a serene and soulful getaway.
1. Lemala Wildwaters lodge.
Lemala Wildwaters Lodge is located on a private island along the magnificent Nile River in Eastern Uganda, about 25 kilometers from Jinja. It is an excellent choice for honeymooners looking to spice up their vacation with a little adventure. Because it is only accessible by boat, the adventure starts before arrival. Set on granite rocks and surrounded by roaring foamy rapids it's loud and exciting but also divine.
Its major attractions include private and romantic free-standing open-air bathtubs and hardwood terraces with daybeds. The tubs provide couples with a unique and private stay whilst enjoying peaceful nature views. Add to that a magnificent swimming pool made from pink granite boulders hewed naturally. If you value peace and quiet, the lodge features accommodations on the quiet side of the Uganda's longest river.
However, there are also accommodations near the river's rapids, where the water occasionally roars.
Oh and while you're here, don't skip whitewater rafting, bungee jumping, jet boating, gentle horseback riding, and fishing. It is also an excellent location for bird watchers.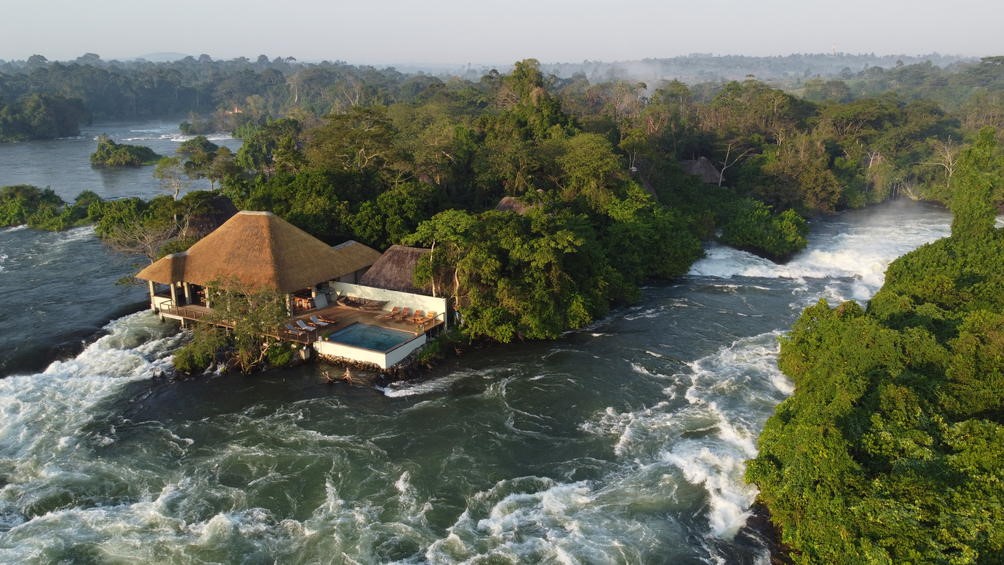 2. Samuka Island

Located in Jinja, Eastern Uganda on a private Island 9 kilometers from the Nile's source, this precious attraction is surrounded by a bird sanctuary. A great place to go on your honeymoon if you want peace and quiet, it is accessible by a leisurely boat trip.
If you want to get to really know each other, Samuka Island Retreat provides one-of-a-kind cottages in a romantic and secluded setting in the middle of one of Africa's largest fresh water bodies.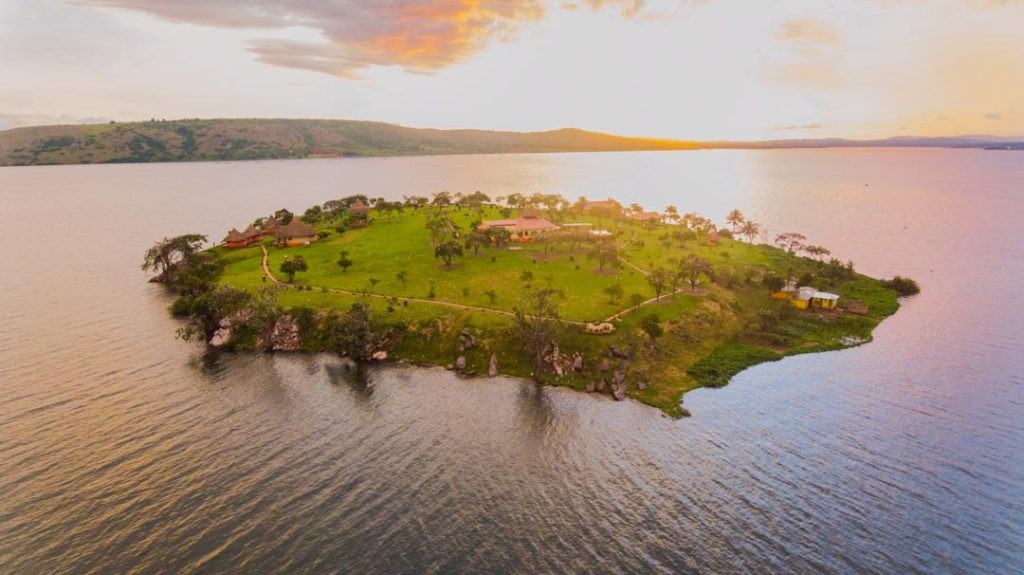 3. Brovad Sands Lodge
One of the most remote and virgin locations on Uganda's famed 84 Ssese Islands is Bugala Island. It is where the Brovad Sands Lodge is situated. The resort's 1,500 square meters of immaculate white sand beach makes it a calm haven that provides privacy and serenity in the midst of nature.
If you are doing a budget wedding, this is one of the greatest honeymoon vacation spots in Uganda.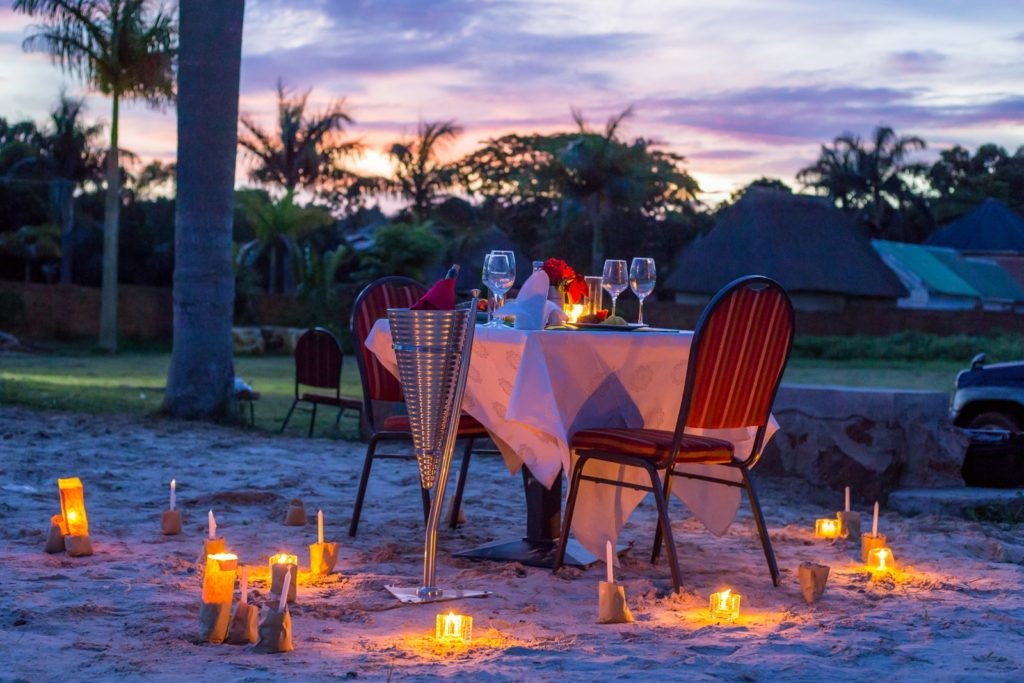 4. Ngamba Island chimpanzee sanctuary
The serene waters and smooth winds of Lake Victoria encircling Ngamba Island Chimpanzee Sanctuary make for a perfect honeymoon destination. The Sanctuary run by the Chimpanzee Sanctuary and Wildlife Conservation Trust (together with the Ugandan government and wildlife authorities) is a home to 52 orphaned and rescued chimpanzees.
As you would imagine, the sanctuary offers you a rare chance to get up close and personal with these fascinating great apes in their natural habitat. Only an hour's speedboat ride from Entebbe (near Uganda's oldest Airport) to visit those great members of our primates family.
In addition, you will have candlelight dinners set at your own private tent deck; massages; sunset cruises; private campfire every night; all while surrounded by the stunning backdrop of Lake Victoria. Not forgetting the energetic hoots from the permanent residents- the chimpanzees!
For an unforgettable start to your new life together, the sanctuary provides wonderful honeymoon packages, such as the detailed 3-day package on their website.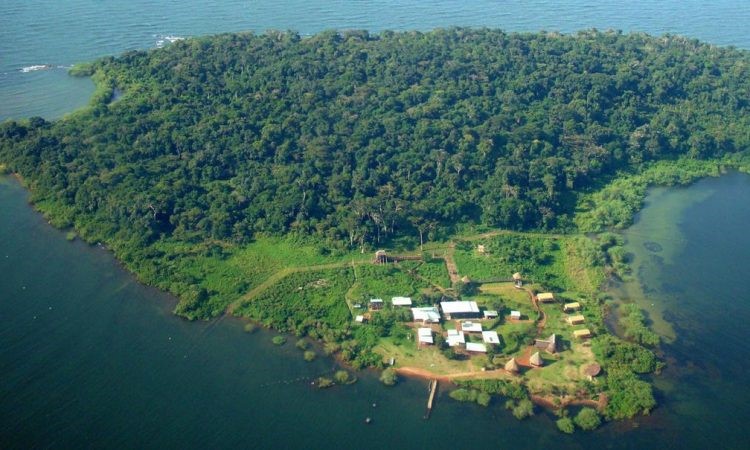 5. Pineapple Bay Resort
With a honeymoon cabin, a swimming pool, nature hikes, quiet moments, and beachside dinners, Pineapple Bay Resort on Bulago Island within Lake Victoria is the ideal location for your honeymoon in Uganda. Accessible by both air transport which takes about 10 minutes and by boat which takes 40 minutes, it is ideal for couples who want to get to their honeymoon immediately after the wedding.
It's not Zanzibar, Mombasa, or even Malindi- those incredible towns along the Indian Ocean coastline, but it is charmingly built to make them envious. Bordered by palm trees, white sands and delicate coloured cottages, you get the impression of a real coastal breeze and honeymoon.
Located along the shore with a view of Lake Victoria, the honeymoon cottages let you observe both the beautiful sunrise and sunset. Nature walks, fishing, lake sailing and swimming that can be done both at the pool and in the lake are some of the fun honeymoon activities you will enjoy as a couple at this unique destination.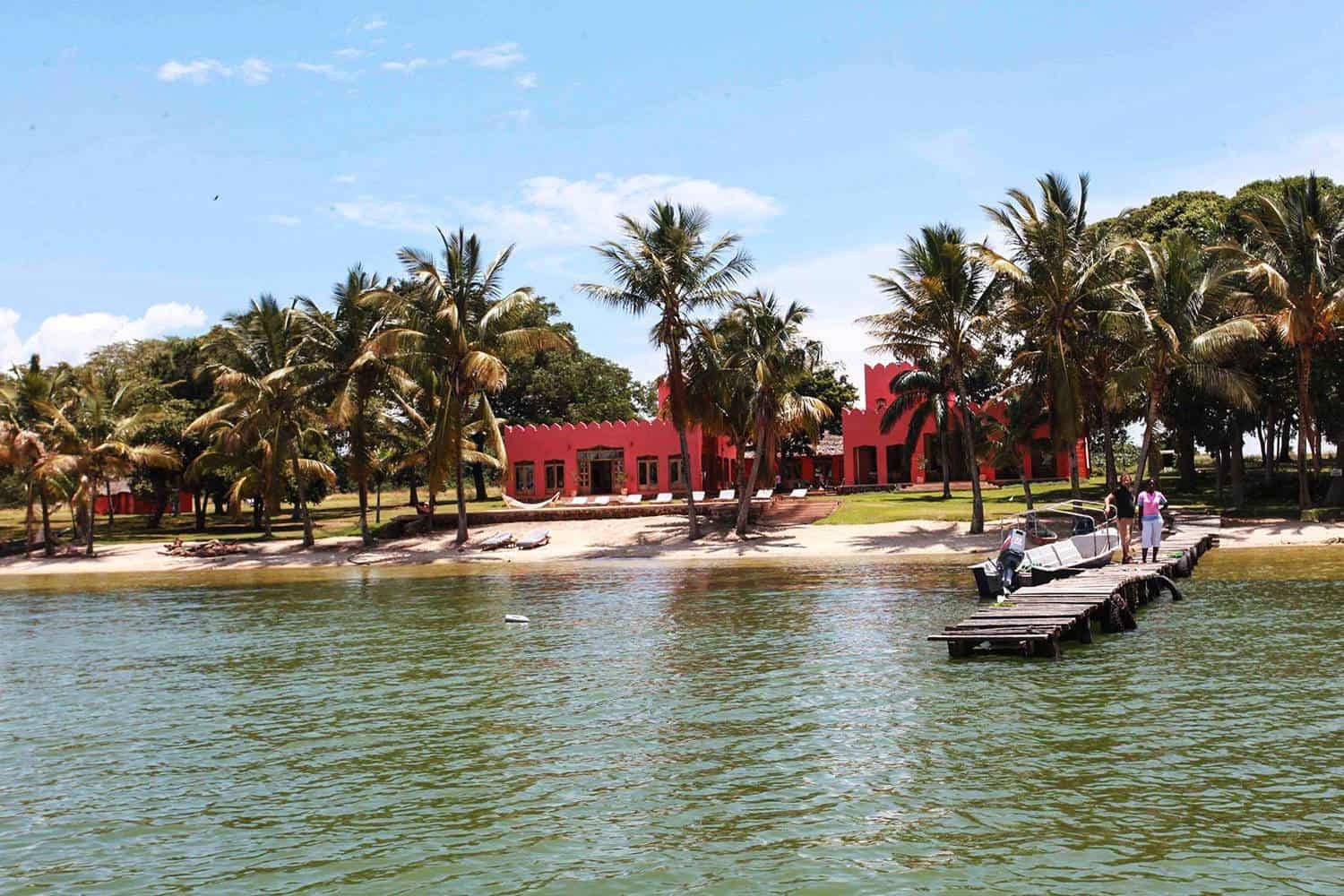 6. Victoria Forest Resort
Kalangala, Uganda's largest Island district houses the Victoria Forest Resort, an idyllic island retreat also known as Uganda's Island Paradise. With a rich diversity of birds and forests on all sides, guests are treated to a memorable stay with a number of tourist spots to visit including the majestic Lutoboka forest.
The Resort's rooms are spacious with an appealing and cozy interior design. It's said to be a wonderful meeting point for Nature Lovers while in the pearl of Africa.
Rated among the best honeymoon destinations in Uganda, their honeymoon packages have been designed with the couple in mind. Pick one that best suits your demands and pockets when you visit their website.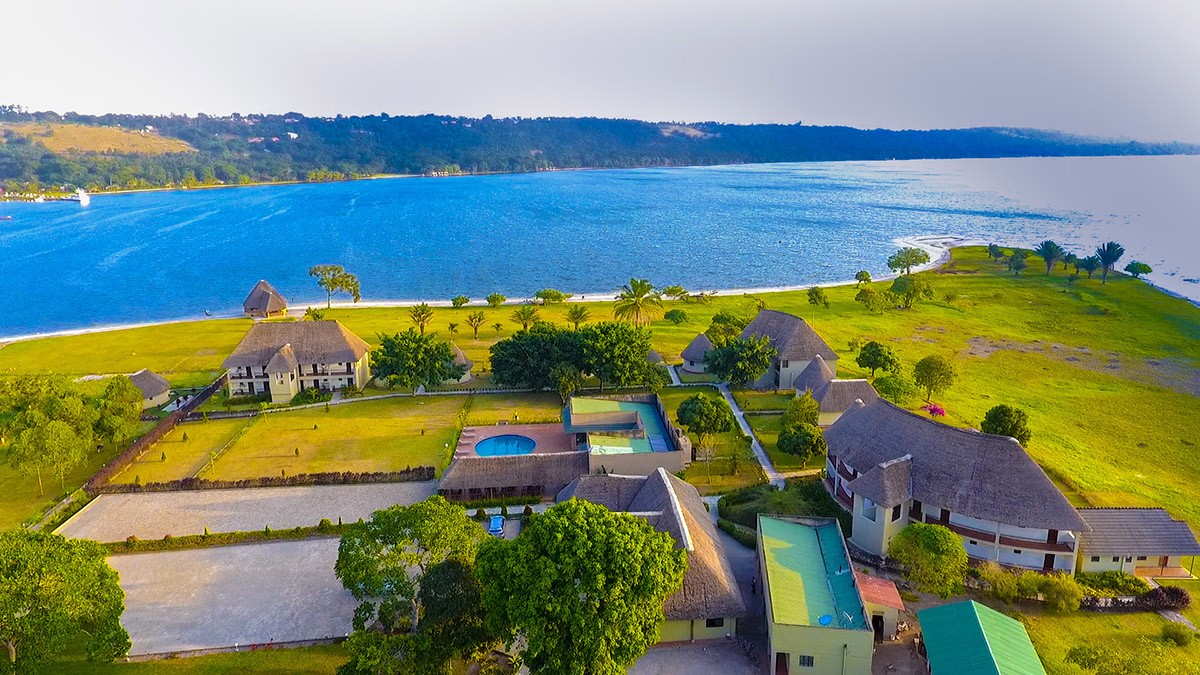 7. Malakai Island Resort

In the Koome Islands of Lake Victoria, there is a brand-new, unique lodge called Malakai Island Resort. It meshes elements of African art with contemporary designs. You are guaranteed a memorable stay thanks to the scrumptious meals and art décor created by African artisans. Add to that the large, spacious cottages with wonderful lake views that are separated from one another for privacy and intimacy. After your wedding, this honeymoon lodge is unquestionably a gem.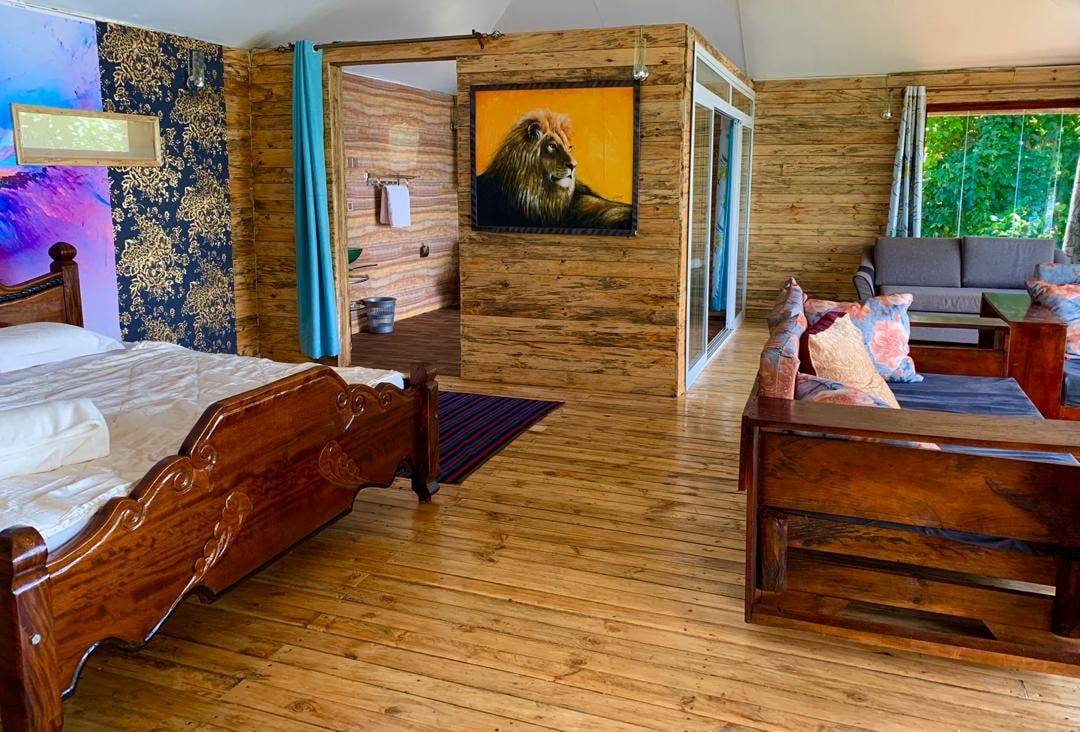 Need we say that you should be ready for your island honeymoon in Uganda after this post?! If you haven't started yet, start preparing for that honeymoon today. For those that are fearful of water or are simply not into islands, check out our recommended honeymoon destinations in Fort Portal, Uganda's tourism city.
Cover photo credit: The Tower post