Highlights From The Bride and Groom EXPO 2022
The Bride & Groom EXPO is an annual exhibition for mostly Ugandan wedding providers that is held at UMA Lugogo Main Exhibition hall in Kampala. The 2021 edition was a virtual event. A brain of Vision Group, the expo has been running for the last 14 years save for 2020 in which lockdown could not permit. Intending couples and well-wishers go to the expo for window shopping, making bookings and even purchasing items needed for their wedding (and thereafter) from vendors who turn up to exhibit.

Nyom Planet, Uganda's leading wedding planning provider attended this year's 12th edition of the Bride &Groom EXPO 2022 held from 29th to 31st July as a first time exhibitor. That's why we want to share our experience!
First things first, let's describe our booth. Nyom Planet was allocated booth 58 in between Fairway Boutique hotel (hospitality) whose cookies we feasted upon and Creation Nation Photography who were very graceful to take photos of us whenever we requested.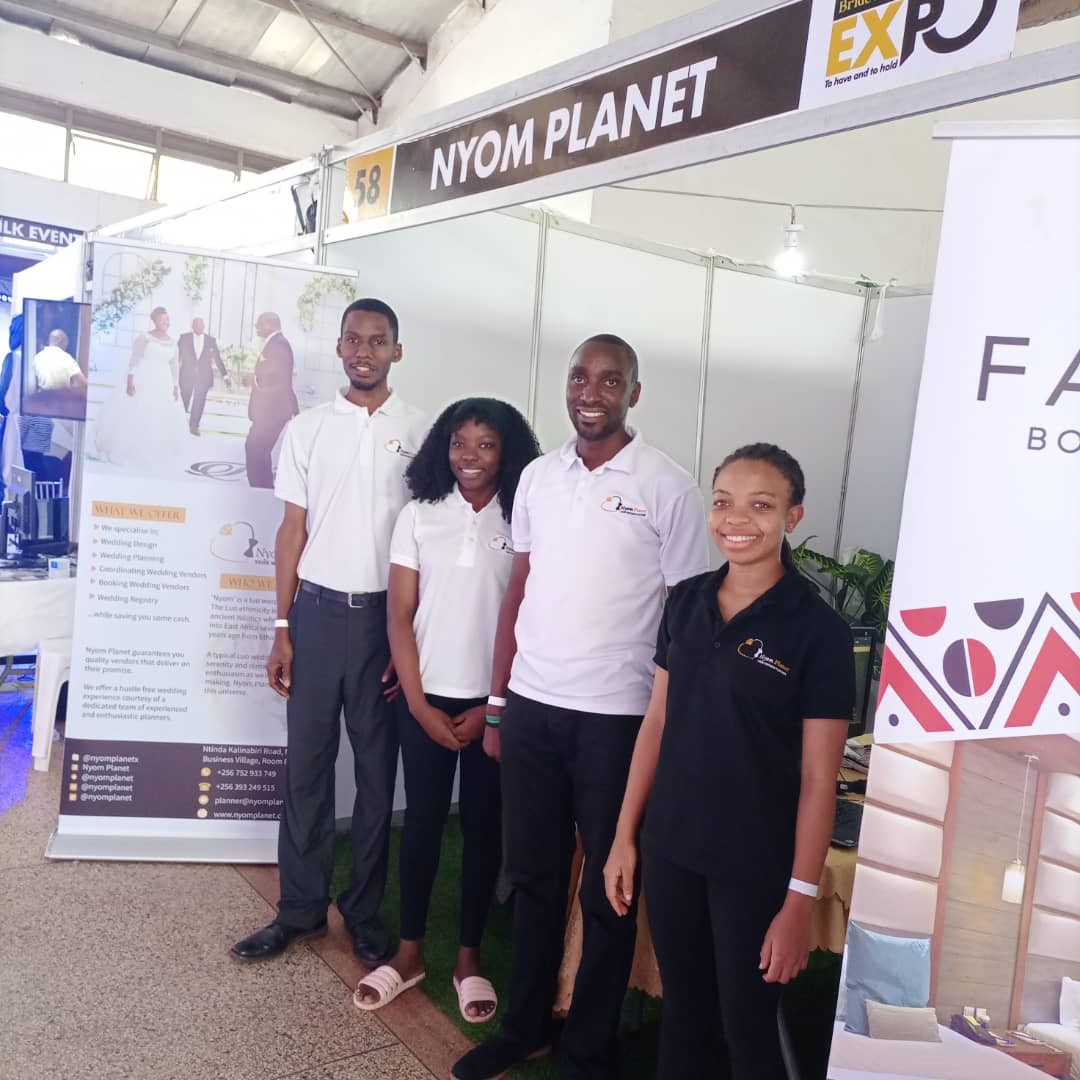 Adjacent to our booth, Penny Bold Bridal covered a space equivalent to five booths displaying their elegant and mesmerizing dresses on mannequins and green carpets. They also had a couple of gorgeous models who took turns to pose with passersby but also taunt some with their looks, hair and makeup, leave alone the glamorous wedding dresses they wore.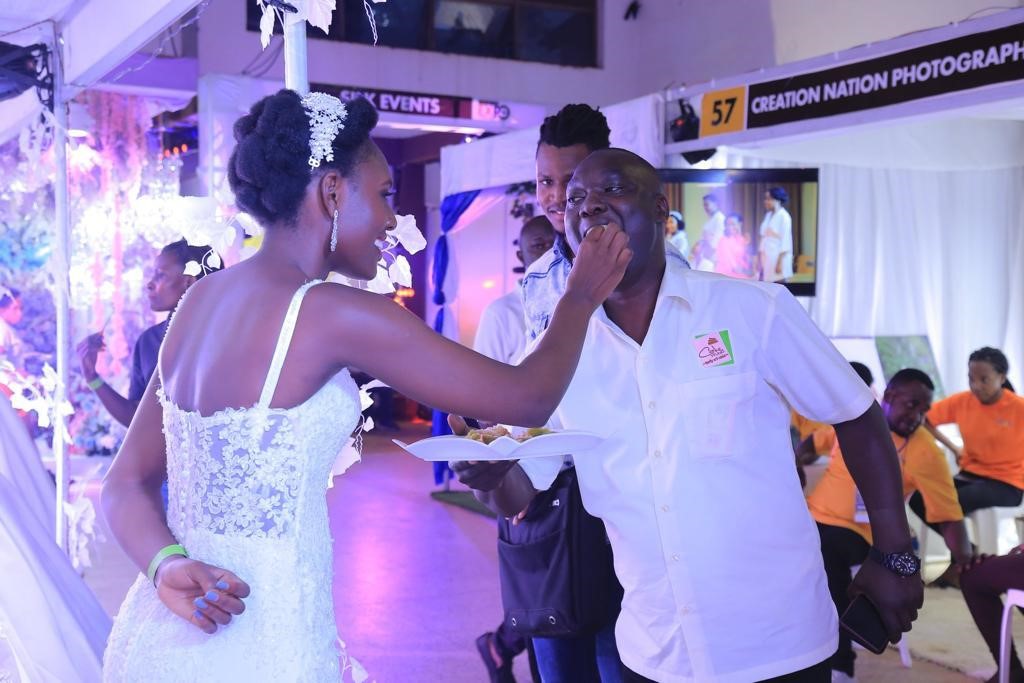 Our booth was also close to the speakers that blared with music and announcements at intervals. In terms of traffic, our aisle was sparsely crowded on the first day but picked up on Saturday and Sunday. Sunday was especially manic, being the last day of the expo.
Our team was quick to note that even with a pull up banner, screens and computers all displaying what we were about, most visitors mistook us for photographers. This observation came early on in the first hours of the exhibition prompting us to stand outside the booth to coax people in so they could understand what we were doing.
Short lines like, 'Are you planning a wedding?' were invented. When the response was negative- a follow up question was; 'Are you planning to plan a wedding?' This one almost always caught them off-guard and threw them into a chuckle. And this is where we were quick to say, '…look we can help you plan your wedding, take the hustle out and save you some cash.'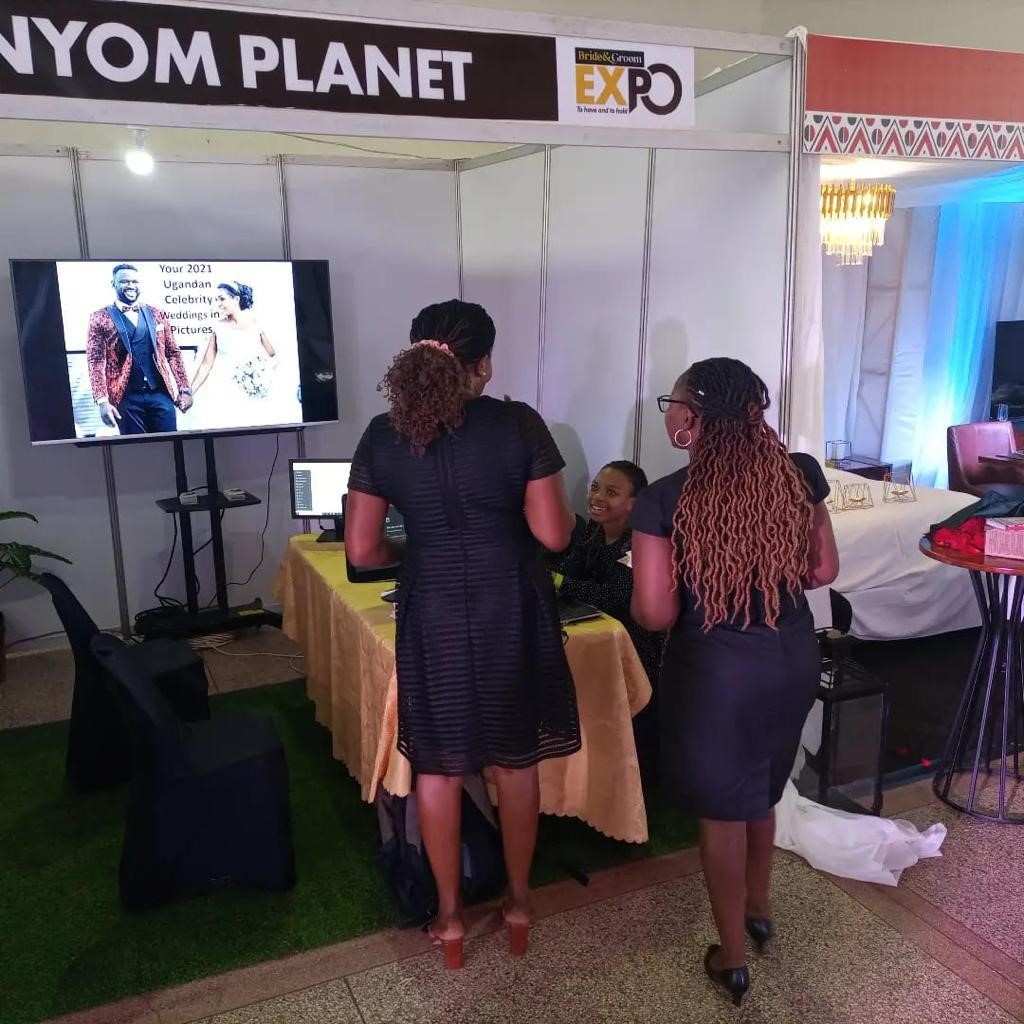 On most occasions, this caught their ear and we had them ushered into the booth for a staff to demonstrate what we do. As if in unison, they were all blown away. One visitor best summarized the whole experience,'…I have been to this EXPO for 10 years and this is the most innovative product I have seen.' I can't describe the feeling but as a team that statement alone validated the hardwork we have been putting in for the last two years and energized us to even push further.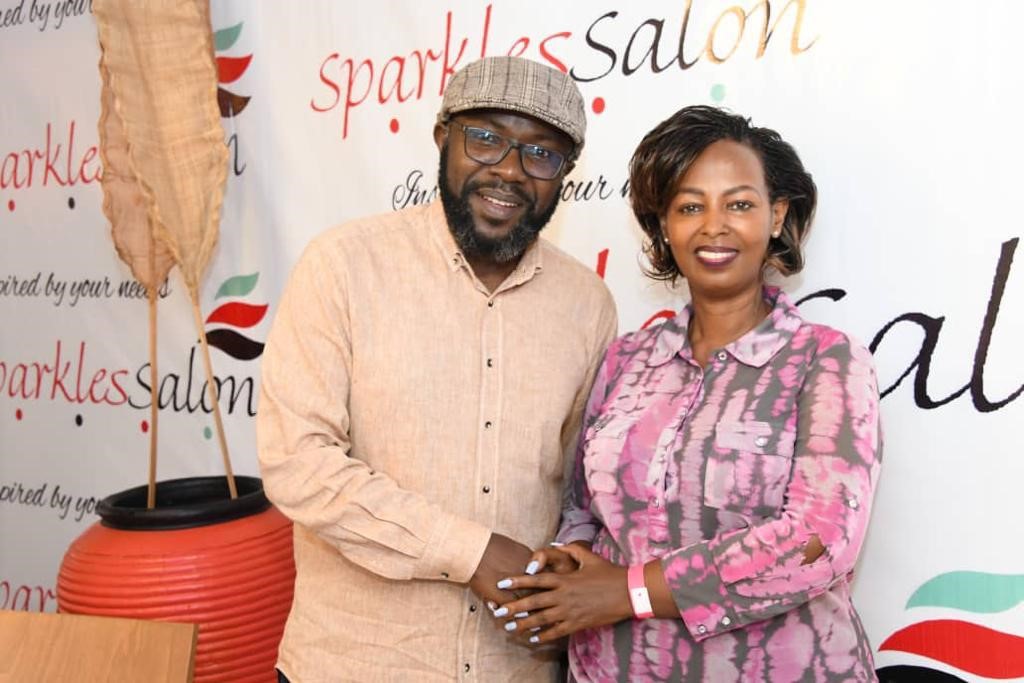 We were also given a slot of 15 minutes to present our product to the audience at the fashion show and apart from the screen that could not fully display our presentation, we made well of it and a few couples that had initially shunned our stall came back to visit us.
We had a lot to learn from the expo as first time exhibitors;
a) Set up your booth early or you will find it a dumping site for all kinds of debris;
b) Peak hours should not find you out for lunch-plan accordingly;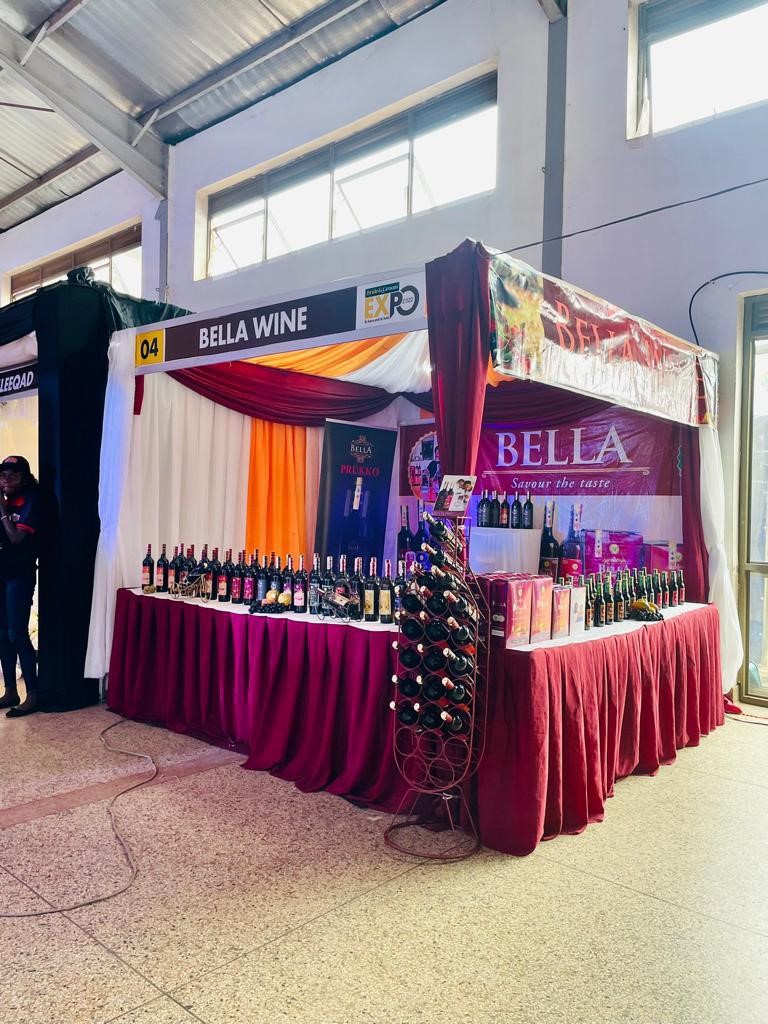 c) Have some bananas and water to keep your voice or you will lose it;
d) Be prepared to stand for long hours, therefore take turns within the team to 'rest';
e) Carry a register to keep couples' contacts for future follow up;
f) An events service providers association exists in Uganda;
g) Carry as much marketing material (flyers, business cards etc) as you can.
About the product we are developing, we got some great feedback from clients;
1) Sourcing vendors is a real challenge and our solution was on the right track except some people had queries on why we only focused on weddings not all the other events. Some asked why we had very few vendors outside Kampala like in Kasese, Kisoro and Kabale.
2) Destination wedding service providers from Nairobi and Mombasa wanted to partner with us for weddings and we exchanged contacts to that effect.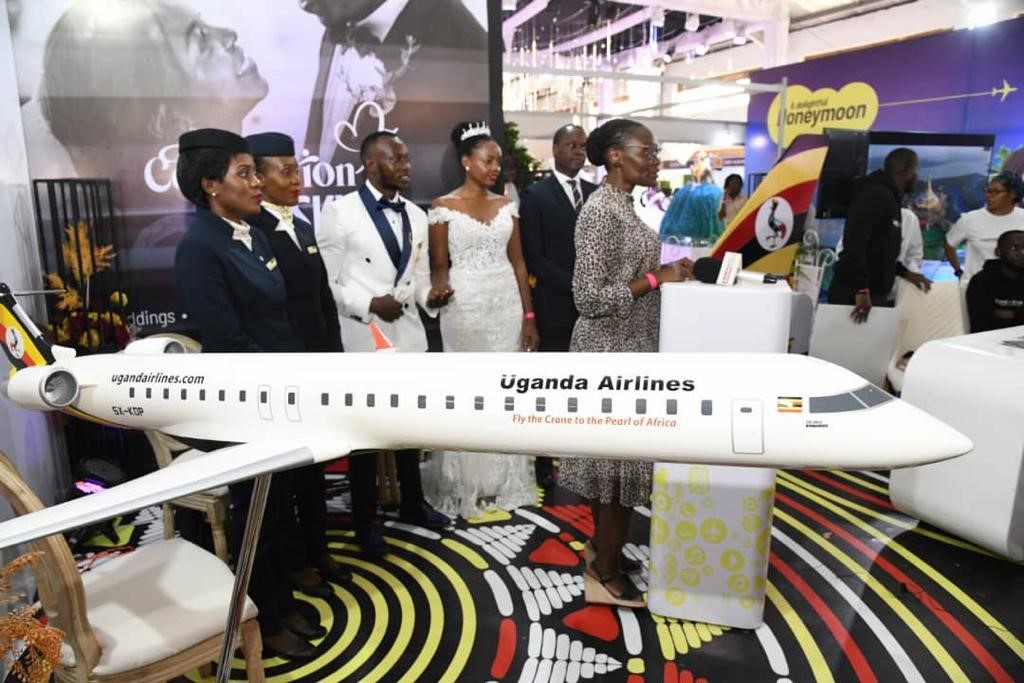 3) Service providers were more than excited to join the platform for an all year round visibility for their services.

4) Some couples queried why our 'Nyom Assistant' did not include a bridal gown.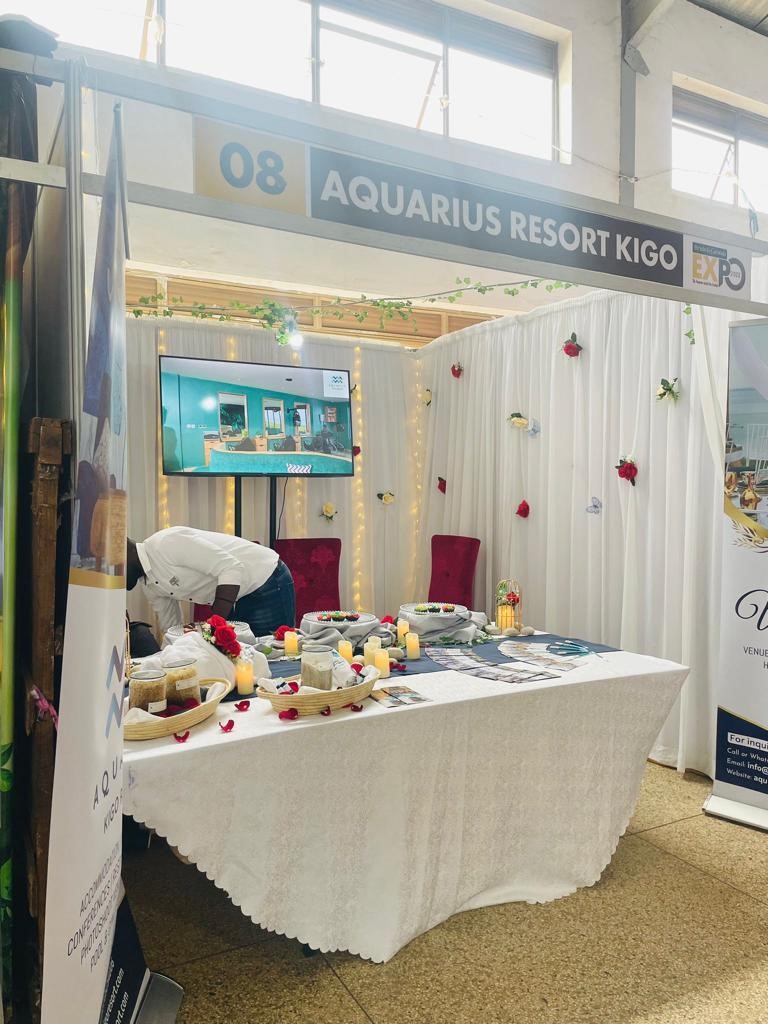 5) Others wondered if they could trust us to provide the services we claimed we would. We referred them to the testimonials from previous couples. We also offered to take no money if they preferred to pay service providers directly but keep us updated for coordination purposes.
6) While others wondered why we did not charge very expensively for our services like other events planners in Uganda. To this we responded that our goal is to save couples money not rip them off. That's why we focus on only weddings (traditional inclusive) not all events.
What we loved:
- The energy and investment by the exhibitors; There was a lot of investment by exhibitors in decorating stalls, offering samples, bringing models not just mannequins to display dresses.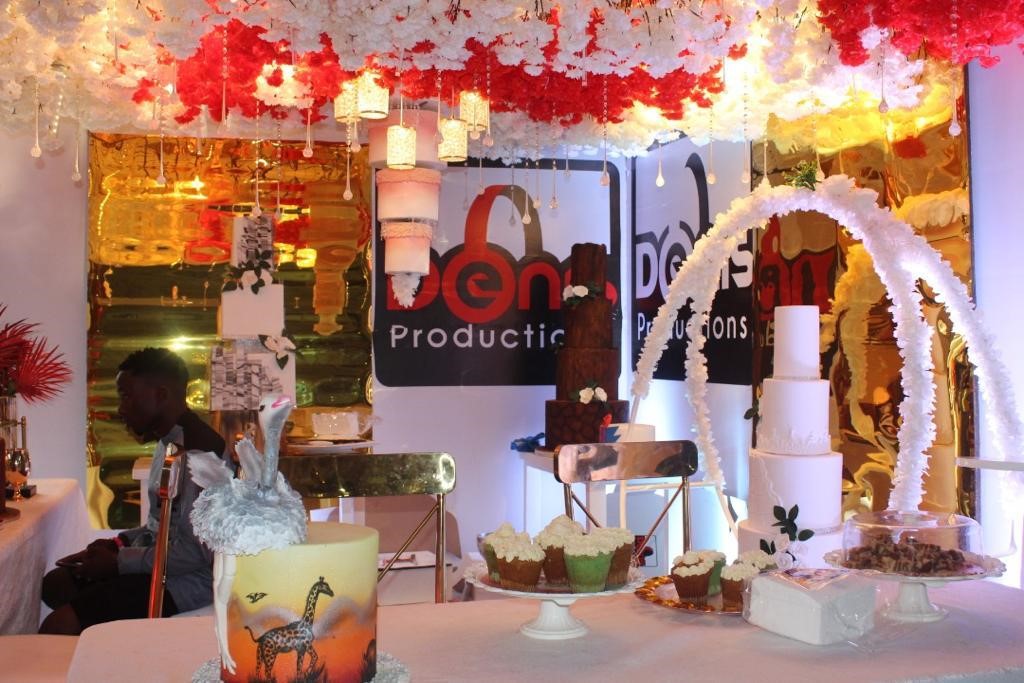 - Crowd control was superb: The entrance was well manned, the aisles between booths were spacious enough for visitors to stand, walk and even talk to exhibitors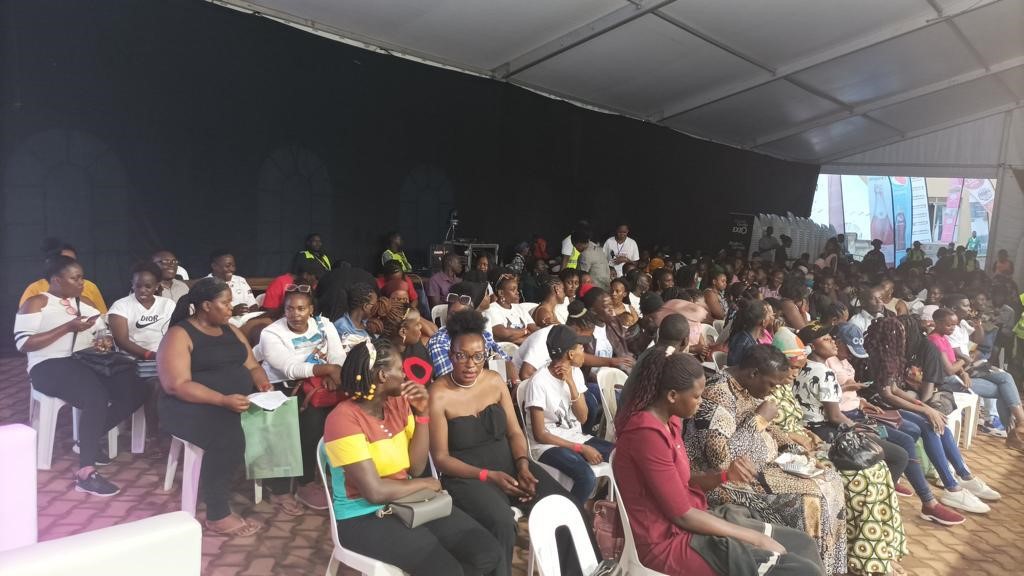 - The fashion shows were a breath of fresh air. Fashion models, both male and female displayed the best of wedding attire including changing dresses. Kids also did their thing while we had some tantalizing dances from 'Dance with Valentino' and other performers.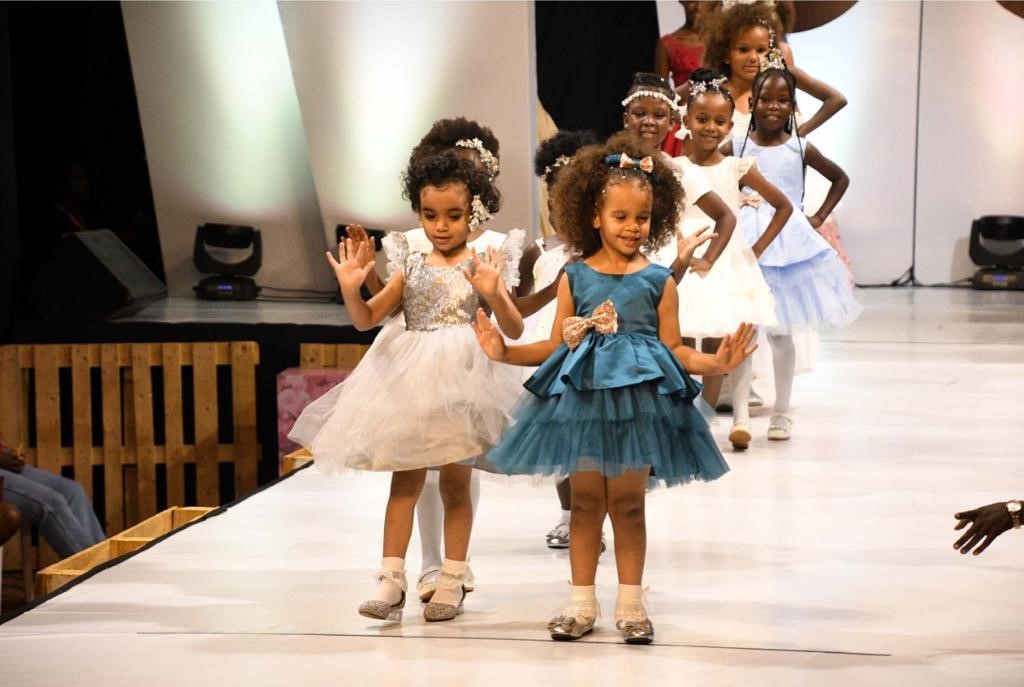 - The exhibitions booth were well organized; bulbs and sockets were available. There was no power outage even for a second during the expo.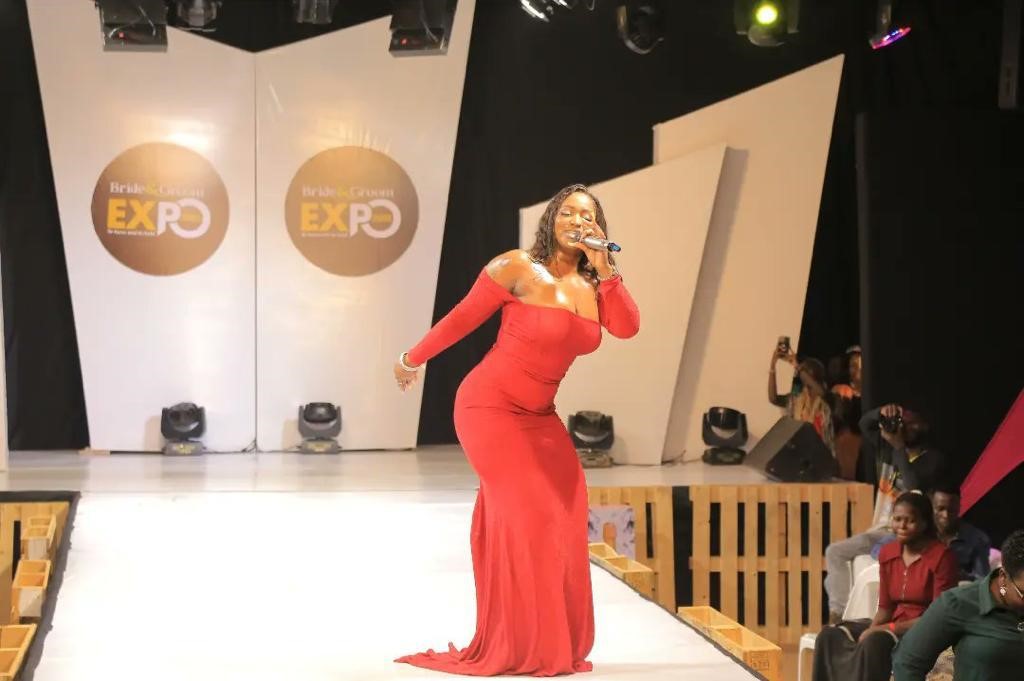 - Brand recognition was on point; the booths were labelled with exhibitor names (in caps) in addition to booth numbers that the announcer kept mentioning throughout the exhibition.
- The food was plenteous, catered for everyone and was affordable to all. Whether you wanted a traditional dish or just snacks, you were able to find it.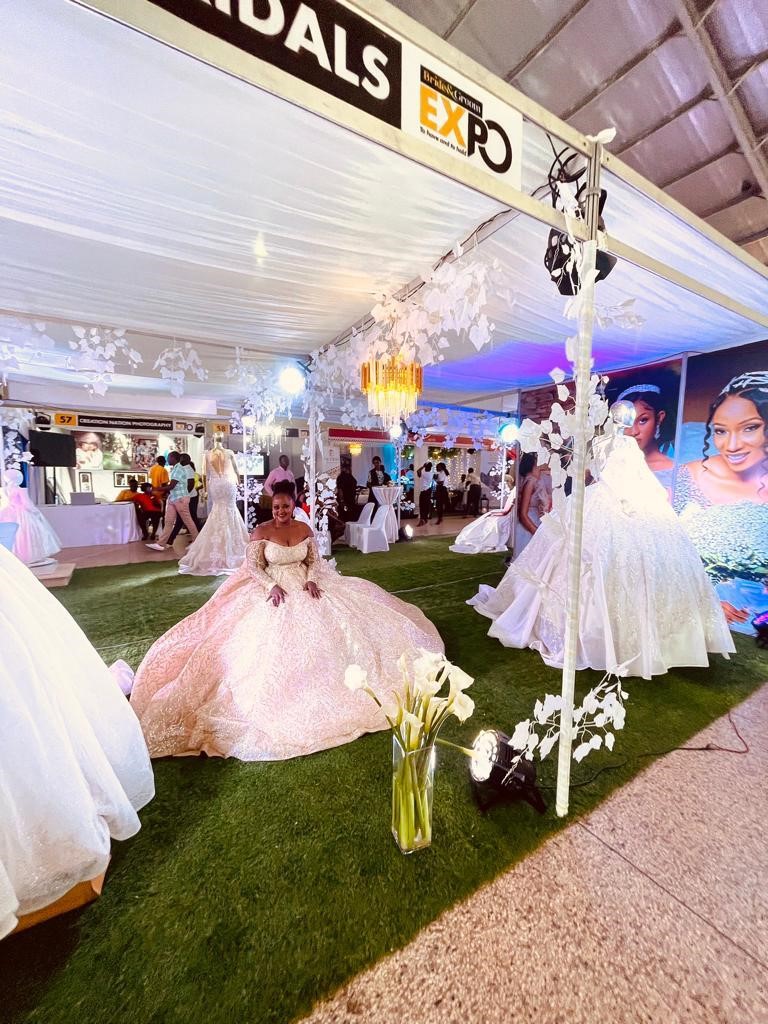 - The parking was slightly messy on the first and last days as exhibitors offloaded and loaded their merchandise but overall it was well manned including on Sunday where there was increased vehicle traffic from Phaneroo congregants.
- The security was great! The expo ended without an incident (that we were aware of). Our own property was left in the booth overnight for three nights and we found it intact each time.
- A spiritual leader was invited to preside over the expo. Marriage may be evolving but it was a notable gesture that Pr. Robert Kayanja of Miracle center Cathedral was invited to pray but also speak to couples about the spiritual significance of marriage and weddings.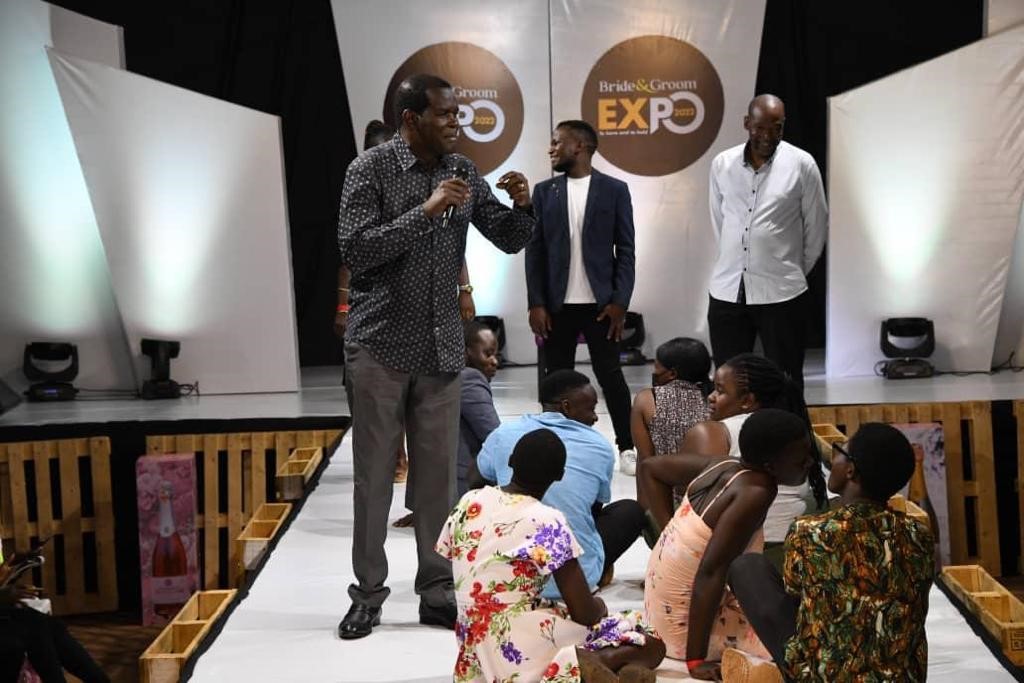 - The publicity on TV and social media was awesome. A lot of publicity went on the TVs and social media channels of the Vision group. Exhibitors were tagged in the social media posts.

They were also permitted to rebrand the Bride and Groom Flyer to embed their own logos.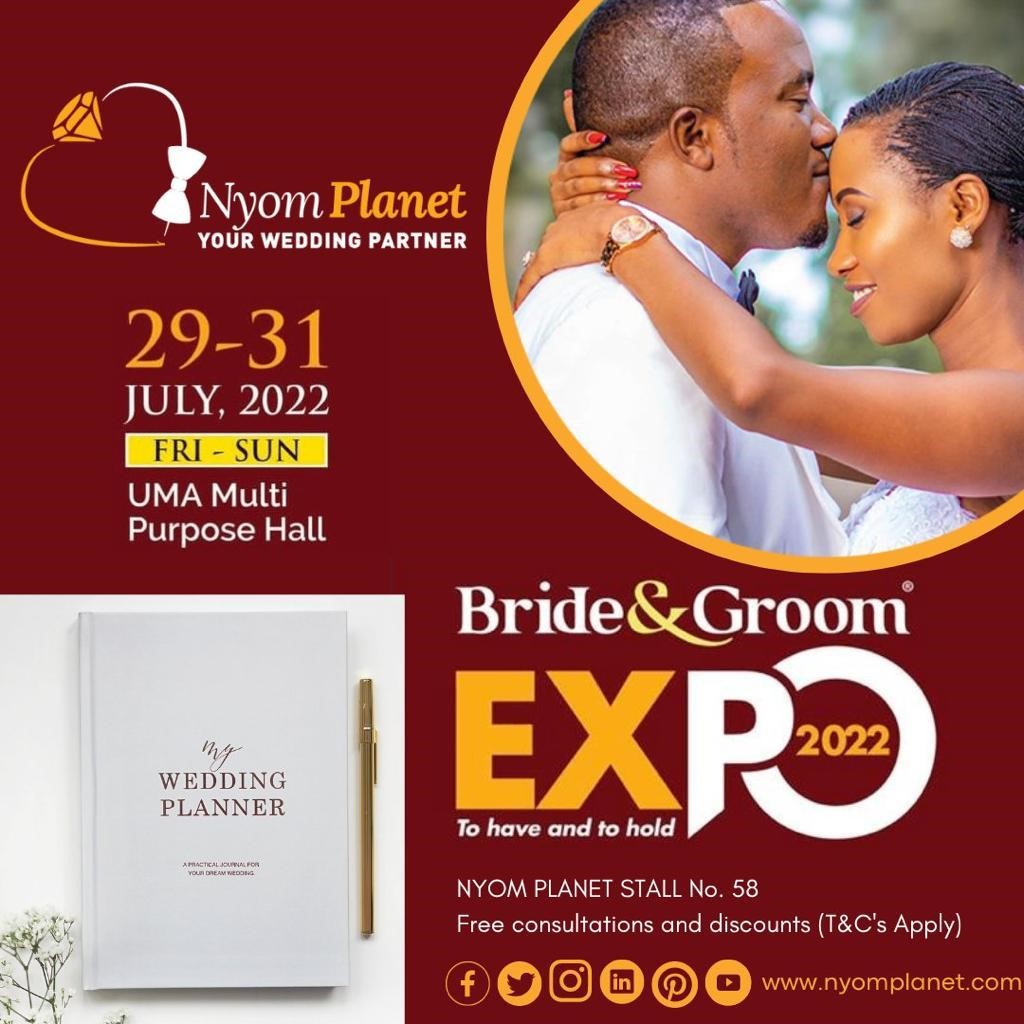 - The roving cameras and interviews conducted during the course of the expo were also a highlight for these first time exhibitors.
Food for thought for the organizers:
- The planning for presentations at the fashion show. Give provision for screens with ability to display power points very well. Being a mostly visual industry, people will want to see more than they can hear. We found the screens used incapable of displaying our presentation.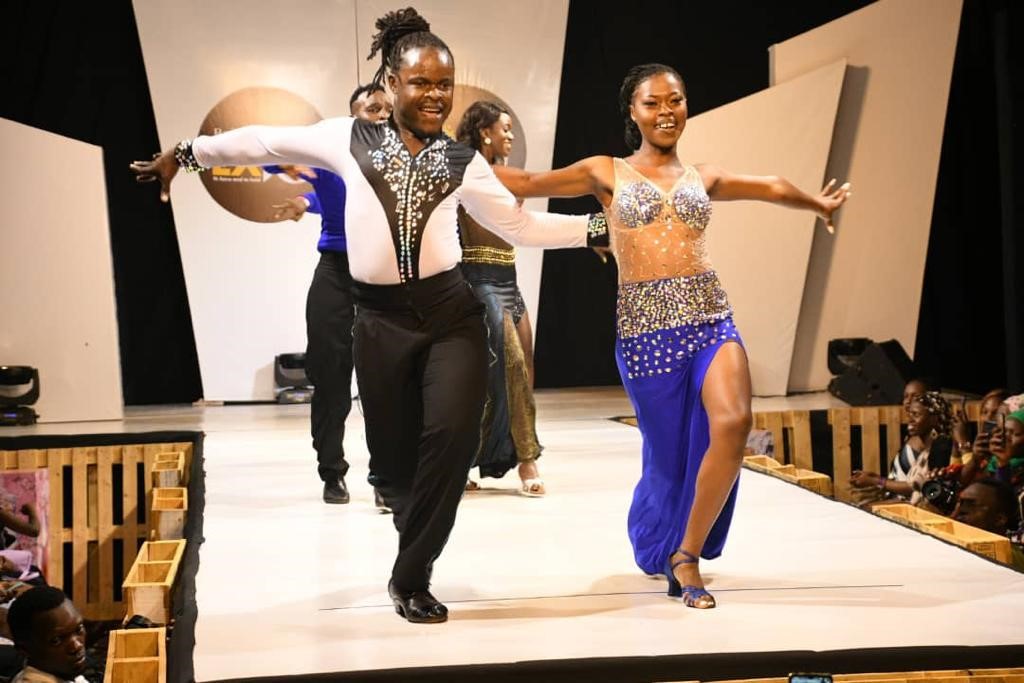 - Music was unusually loud. Perhaps because our booth was close to the speakers, but it was so loud and almost unbearable especially during morning hours when it is expected to be serene.
- The food though affordable was very little. I won't mention who of our staff raised this concern but please let the buffet providers give us Ugandan buffets.
- Lastly, our team felt like the EXPO cannot afford to continue happening just once a year. 'We need another rap…' (in the immortal words of you know who).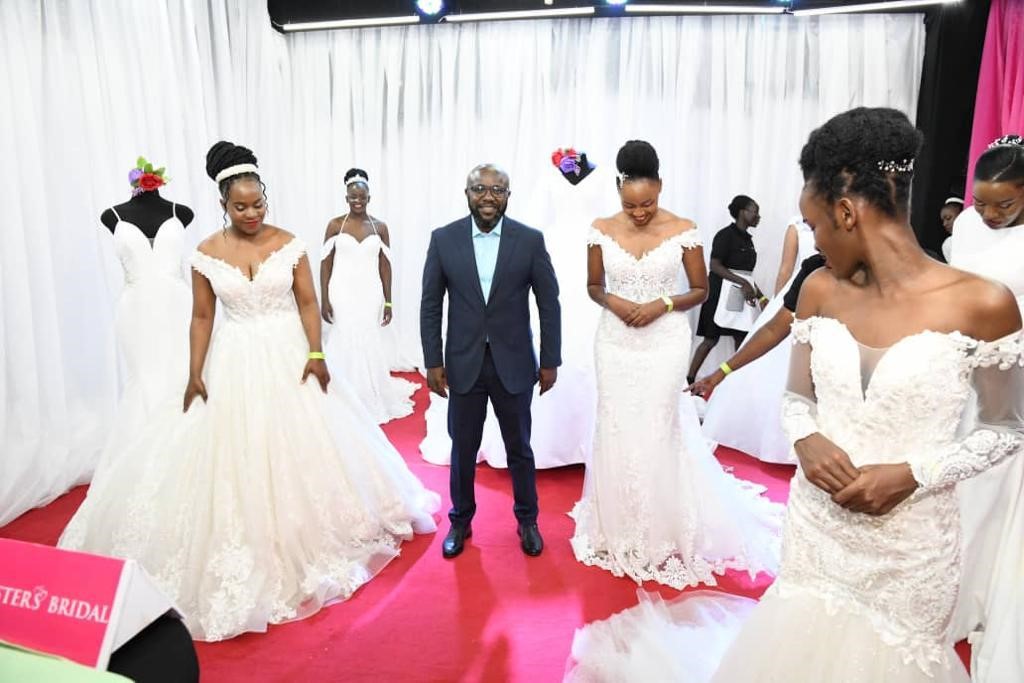 - The cost to exhibitors; Whereas the cost is not entirely high; the tough times in which we live and operate call for a little austerity. We thought this would be reflected in the cost of exhibiting.
Otherwise, a big thank you to the organizers of the Bride and Groom EXPO 2022. We reaped in leaps and bounds- the lessons, the network connections, the validation and pointers by potential users and the signups by couples were all found in one place. How can we be ungrateful?!