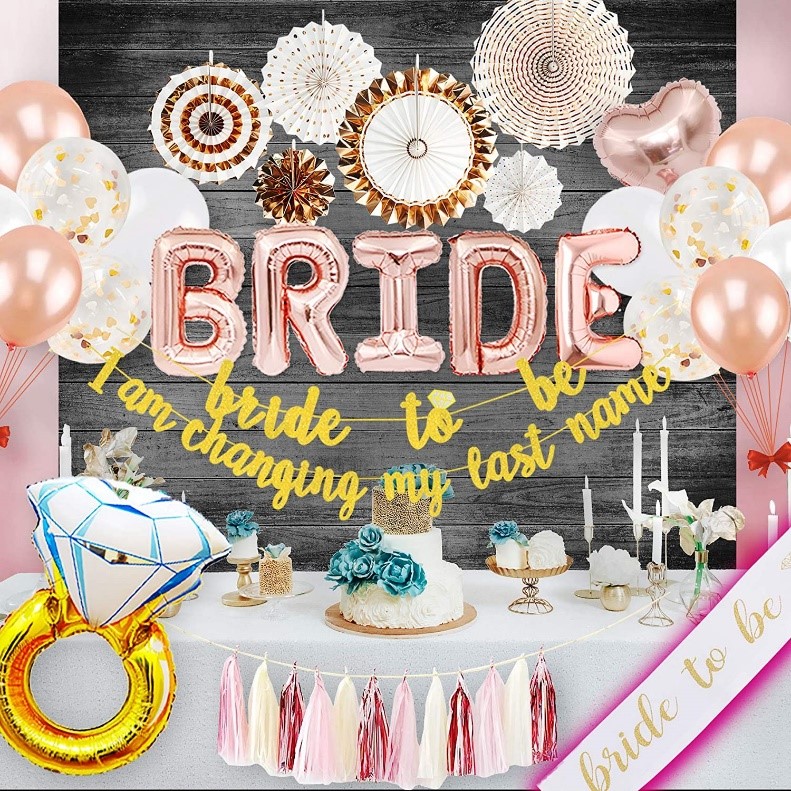 Bridal Shower Ideas That Create Lasting Memories
A bridal shower is a joyous and thrilling part of your wedding where you gather together your closest girlfriends and family to celebrate your fourth coming wedding day. You bask in the memories you have had and giggle for one last time as a single girl while your girls shower you with gifts and praises!

To create a memorable experience, here are some themes to consider;
1. Brunch and bubby
This bridal shower is themed around food, champagne and your favorite juice flavors. A little bit of colour, usually gold and pink, compliments the set up as you select both the venue and decor.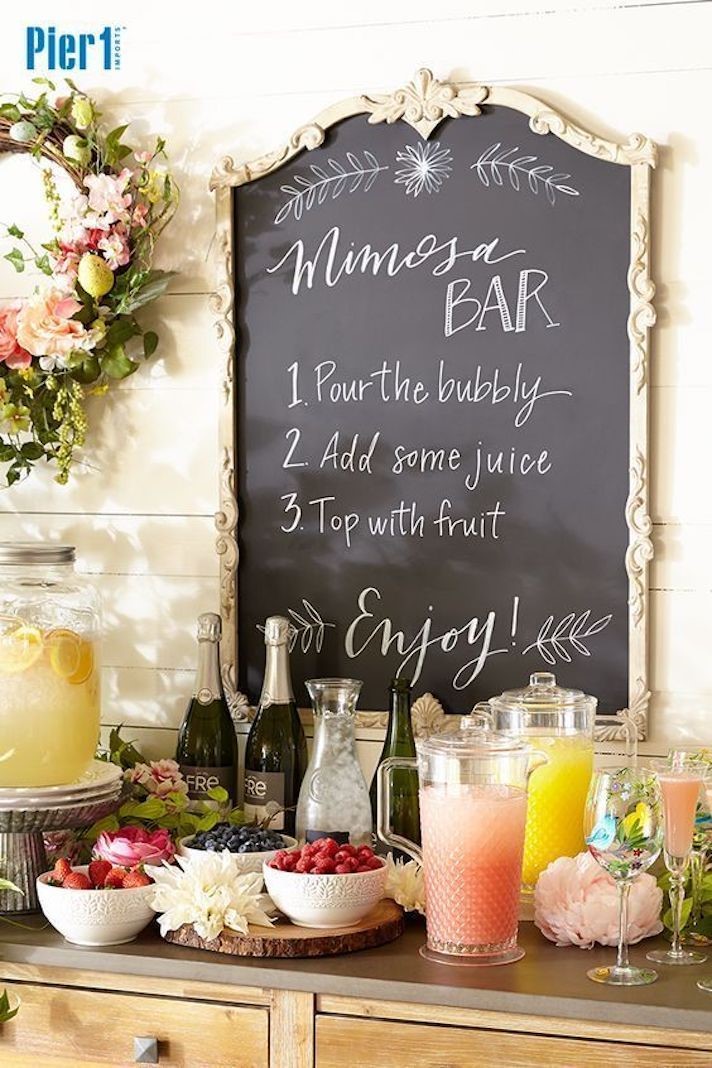 2. Kitchen themed (TEA PARTY)
This is a simple gift giving party with a sole goal of stocking the 'bride to be' in with the necessary kitchen ware for her dream kitchen. The bridesmaids and close friends ought to know the bride so well to buy the appropriate wear. In addition, they must organize a kitchen tea for the bride. To complete the act, a touch of napkins and kitchen curtains can be used for décor.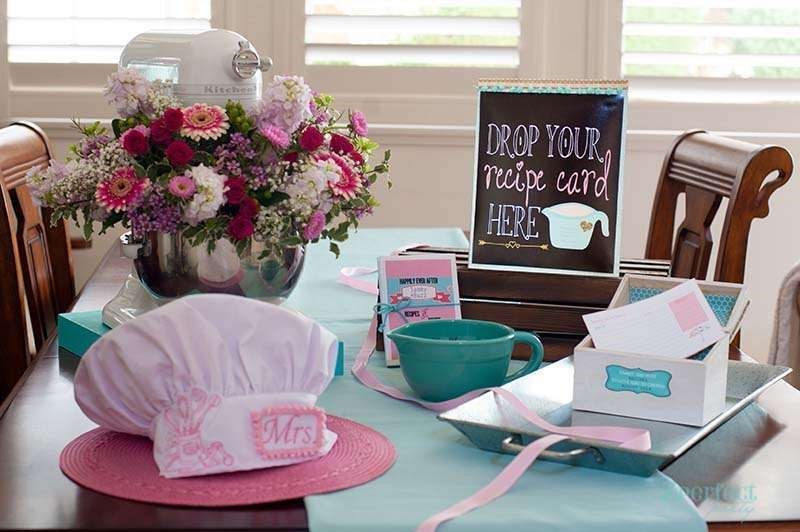 3. The Picnic theme
A celebratory theme with a country vibe and simple details. It adopts rustic decoration themes using wood grain, tree trunk rounds for center pieces; simple glass and votive candles are used to complete the ensemble.
Food is usually barbequed food like chicken wings, fish fingers, veggies, kebabs, and side dishes.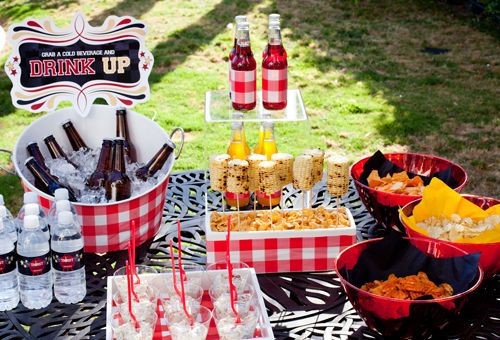 4. Tropical Luau
Hawaiian bridal showers are typically vacation celebrations either on an island, beach or ocean. This is what this theme embraces. Key colors are green, blue and yellow and other bright colors.
Multi-colored table cloth, balloon shapes, palm trees and flamingo vases will enhance the décor while sea food, fruit kebabs, tropical fruits, coconut and cocktails will complete the menu for this theme.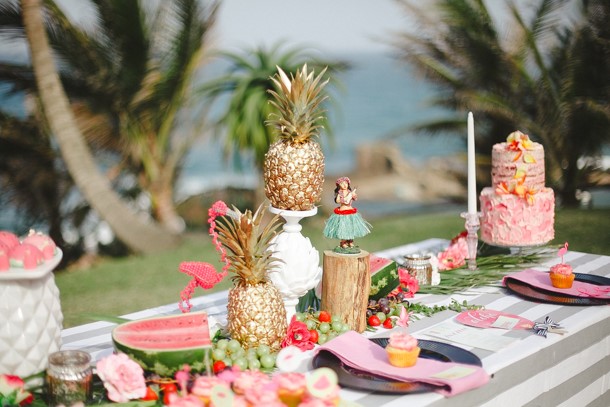 5. Bridal Brunch

A bridal brunch is a beautiful bridal shower idea.
Food is simple, no need to stress with a multi-course sit down meal. Snacks like samosas, pizza, sausages and chapatti will do the magic.
Beverages and lastly treats like cakes, donuts and fruit tarts are the other alternative.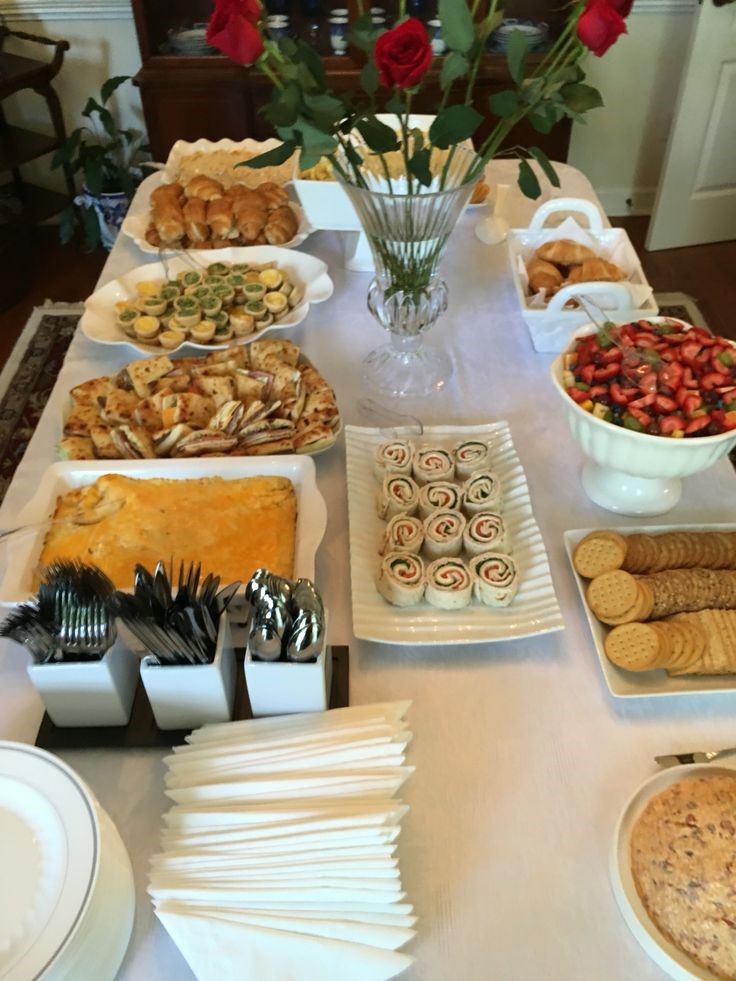 6. Stock the bar
Traditional bridal showers usually involve giving gifts towards the couple's new home, lately however, bridal showers are becoming stockpiles for booze. Guests will gift couples with booze, bar tools, a liquor cabinet to entertain and enjoy themselves in style. And the guests are usually the first to use all the equipment and wet their throats. This idea however works when you know who to invite and the best liquors to buy.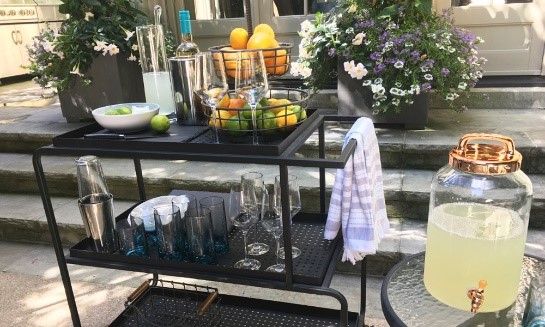 7. Garden party
Amazingly, the garden party can be both indoor and outdoor.
The outdoor garden shower can be held in the yard with your guests in form of a picnic but with a lot more glamor. Decoration can be casual or formal but being a garden party, lush floral and greenery garlands on the tables, stations, and bars are expected. Tables will have hangings of elegant flatware, glasses, lush floral center pieces and plates.
If it's indoor you can get covered porch, add more bloom and wicker touches of the outdoor feel. Decorate chairs with garlands of fresh greenery and blooms.
Foods and drinks should be gorgeous cupcakes, decorated with edible flowers, glazed donuts plus petals and blooms in the ice cubes and drinks.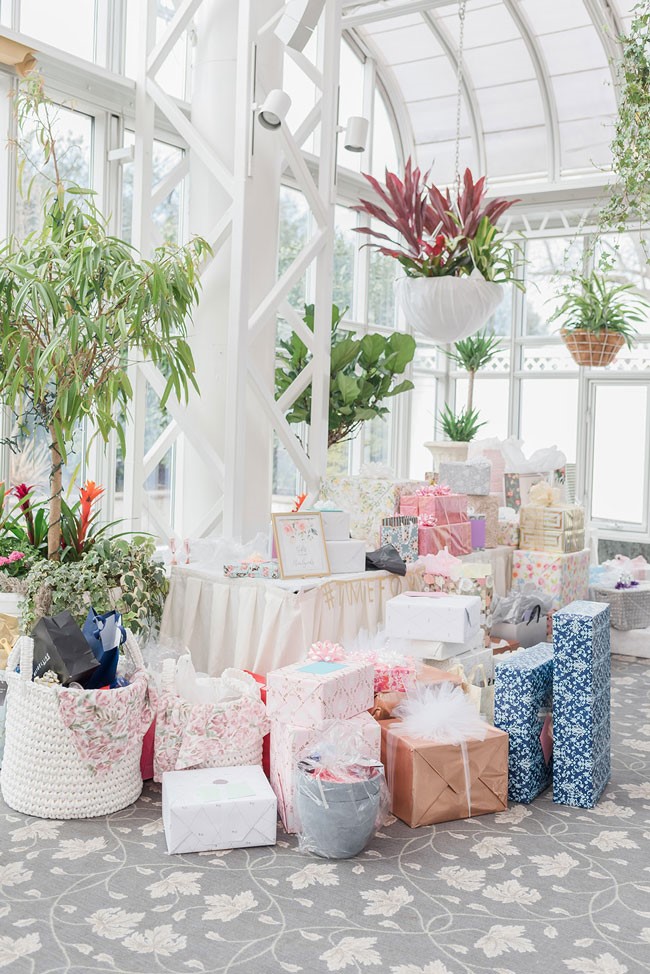 8. Fiesta
Theme colors are usually fun and bright; blue, yellow, orange and red are best. Electronic invitations for a fiesta bridal shower are in order.
You can get a mini sombrero and veil or crown for the bridal outfit.
Fiesta bridal shower décor comes out best with paper flowers of various colors, welcome sign, 'bride to be' banner, confetti and fiesta balloons.
It's a fiesta after all.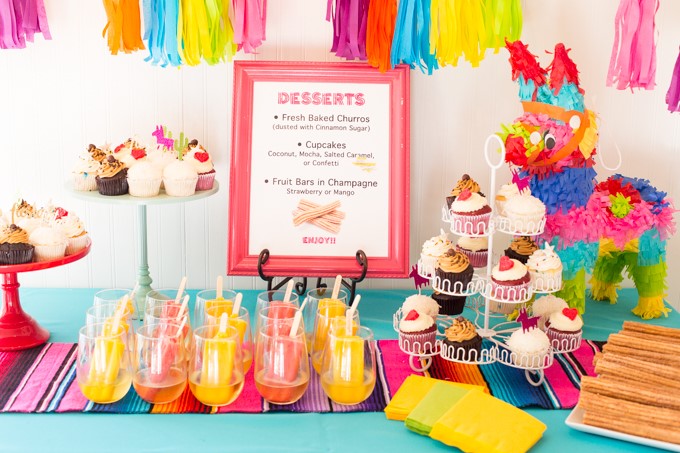 9. French Elegance
French lovers, hopeless romantics, this could be a perfect theme for you. French umbrellas can be used in dramatic ways, for example, over a bridal shower table. This can further be decorated with light colors particularly white, black and pink.
To liven it up and make it more romantic, framed quotes and props would be a good addition. Invitations can be in form of postcards with pictures of Paris and its attractions like the Eiffel tower.
For treats; French bread and desserts, macaron and a variety of patisserie will complete the French thrill. Games and activities are usually a good addition.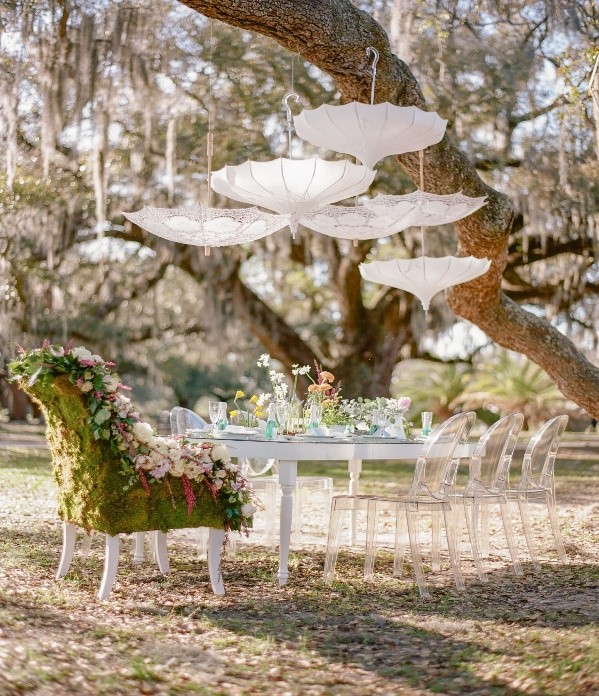 10. Boho chic
Bohemian style is about artsy, earthly colors and whimsy. It is for that artistic, unconventional and 'rebel' bride.
It works best with nature; add a few light color balloons (usually beige, peach and pastel pink).
Boho themed bridal shower tables are set close to the floor with pillows, a nice rug, white table runner etc. Without a floor table, you may get a chair decorated with greenery, mirrors and candles.
To complete the boho look, the bridal dress is usually a long dress with boho patterns, light materials and neutral colors and a floral crown to match it.
Boho themed cakes are a big deal together with other pastries, meats and fruits.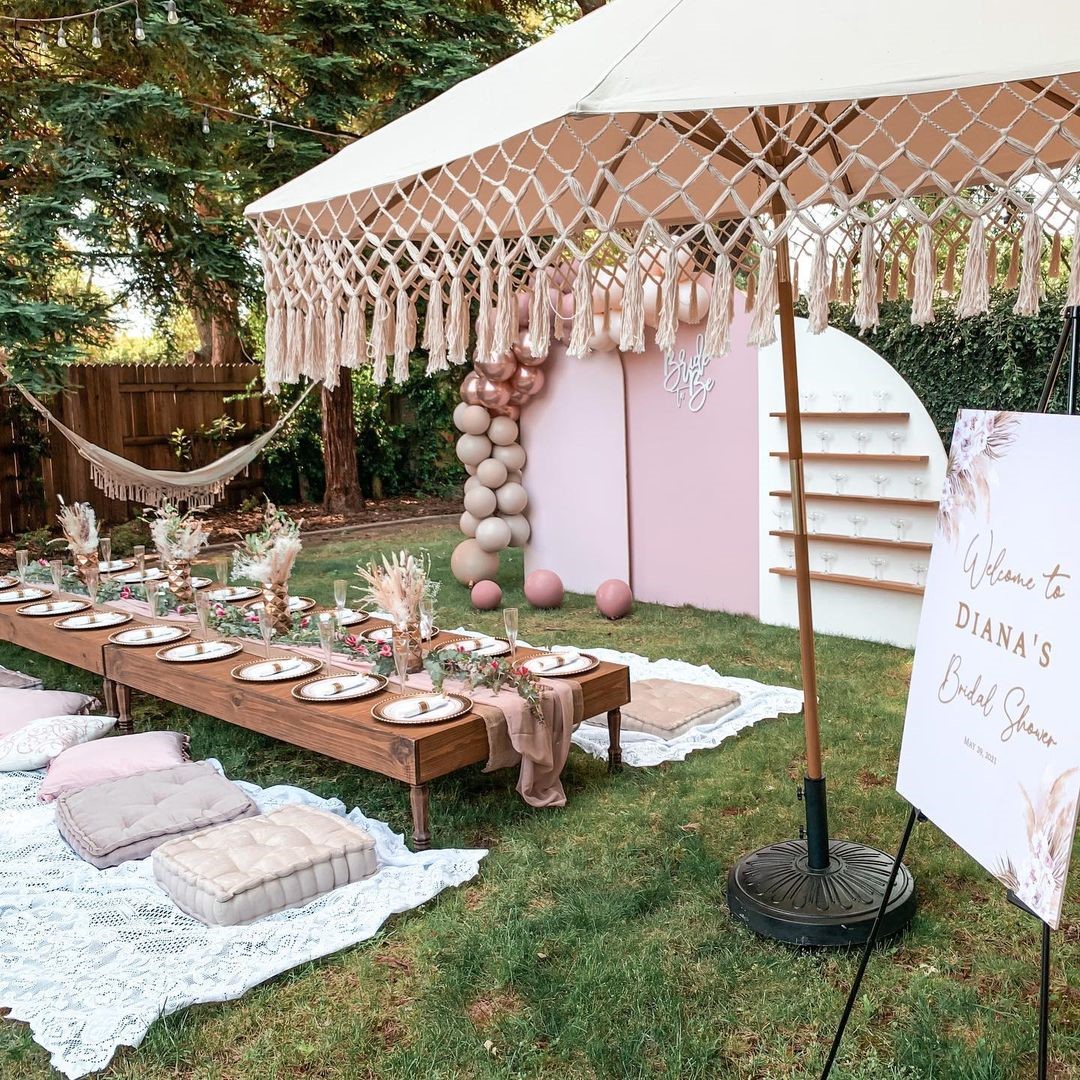 Reach out to us for all your wedding planning needs at www.nyomplanet.com