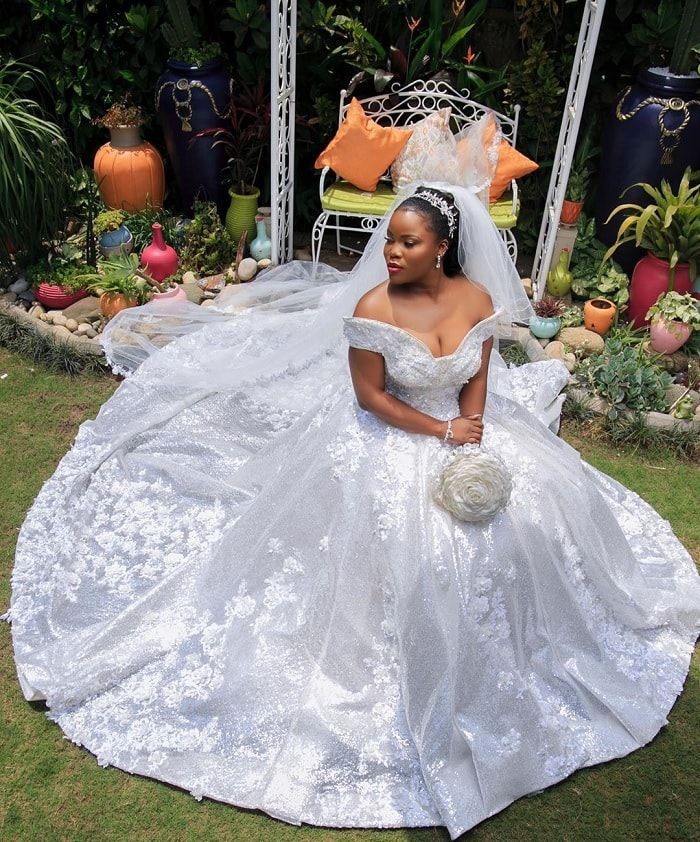 Choosing the perfect wedding dress
It's quite easy to think that wedding dresses are easy to choose- it's a dress after all! Not exactly! This isn't another ordinary dress, it is your wedding dress and there must be careful thought in how you select one. Here are some possible considerations when choosing that dress.
1. Season
When choosing a wedding dress, this is the first thing you need to put into consideration. When will it be? If it is during summer time, a lightweight dress that enhances your femininity can give you a sense of effortless beauty. If it is in the winter then a winter wedding dress that usually has heavier fabric should be worth considering. In Tropical countries, lighter dresses would generally be a good pick because neither the rain nor the heat would require one to wear heavy fabric or sleeves.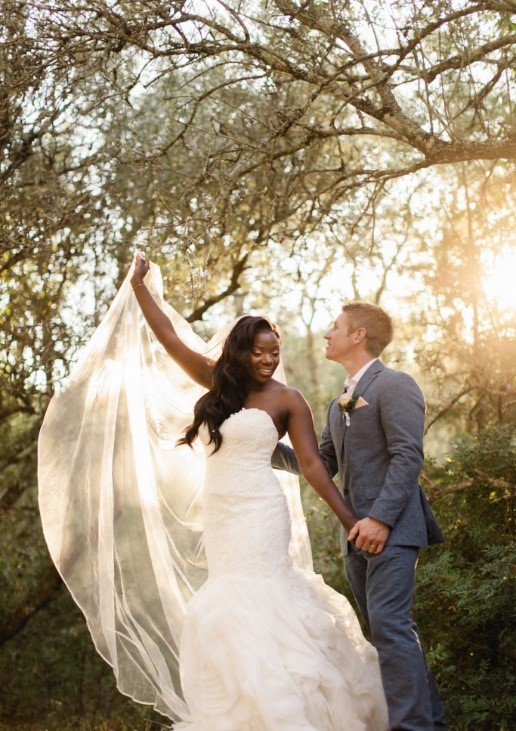 2. Location of your wedding
If you're getting married in church, you will be expected to dress up more modestly without baring too much skin and perhaps you will require a more conservative dress. On the other hand, if you are having a beach wedding, you could go with an off-shoulder dress just above the feet that allow you to walk barefooted and feel the sand underfoot.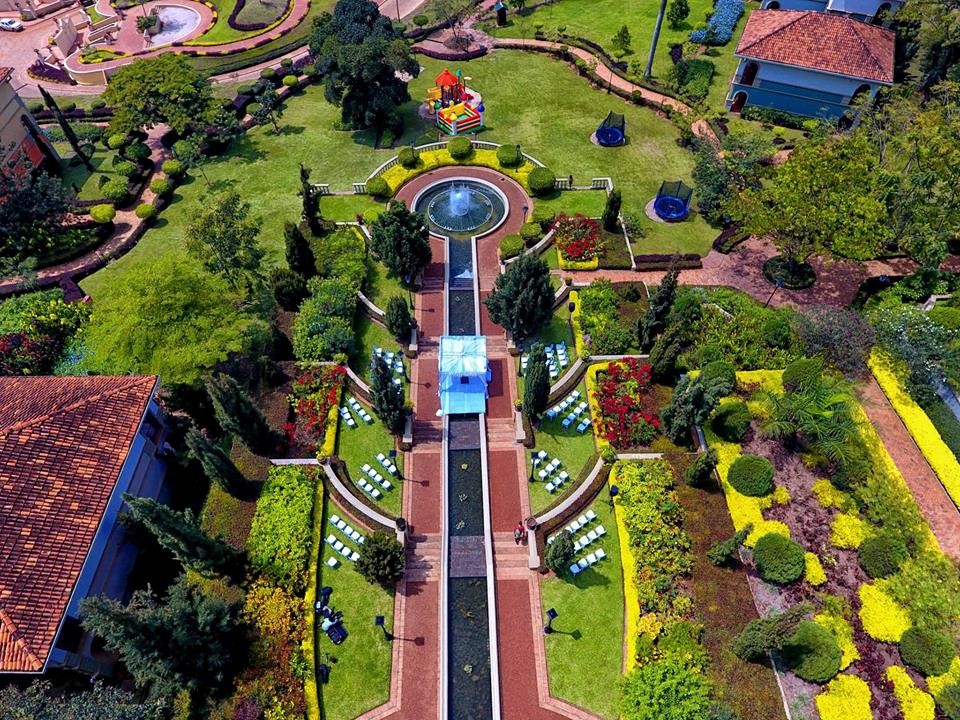 3. Wedding style
Will your wedding be held indoors or outdoors? Is it going to be an intimate or grand reception? Questions like these play a great deal in determining the kind of dress you should wear. For example, a ball gown wedding dress will not suit an al fresco wedding in the outdoors.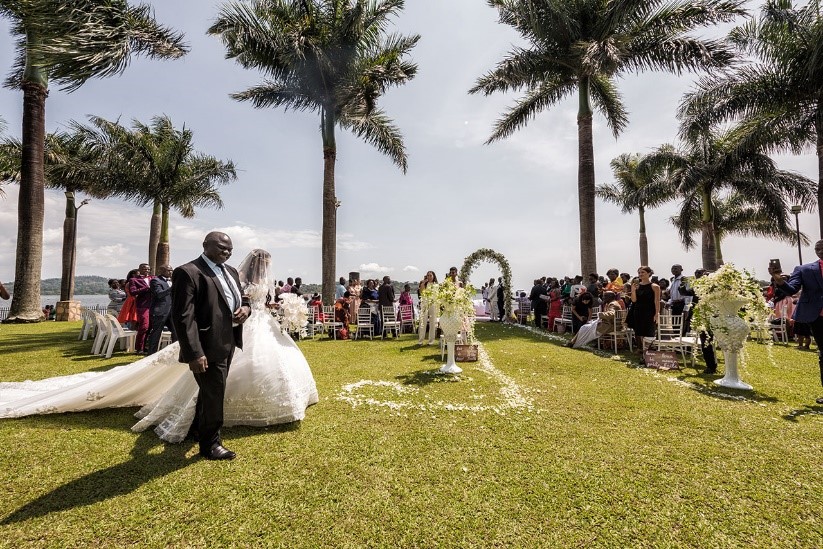 4. Budget
Cut your gown according to your wallet would be today's equivalent of the old adage. An extravagant wedding dress with hand-embroidered beads and crystals will not come cheap. Consideration should therefore combine being absolutely stunning with most importantly, fitting within your budget but also the tailor that will make the dress.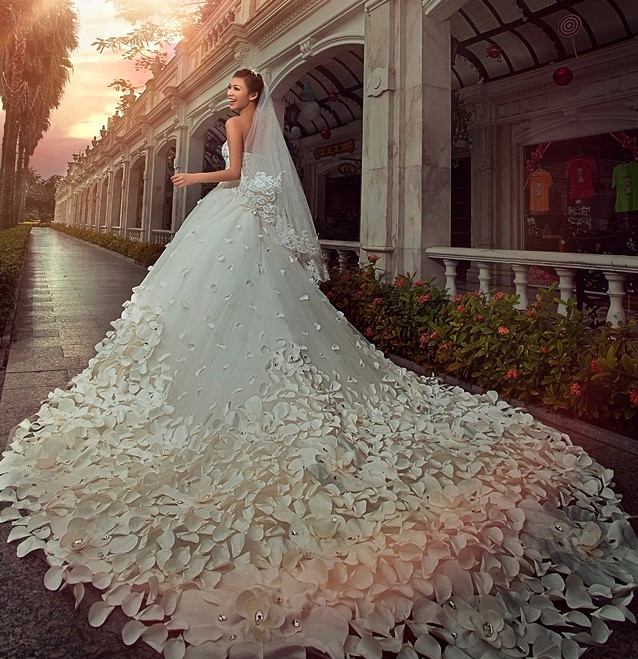 5. Body type
Last but not least is your body type. A mermaid-style dress might look flawless on your favourite celebrity, but it might not fit your figure or could make you feel uncomfortable. Your body type will in most cases dictate a lot of your options for a wedding dress.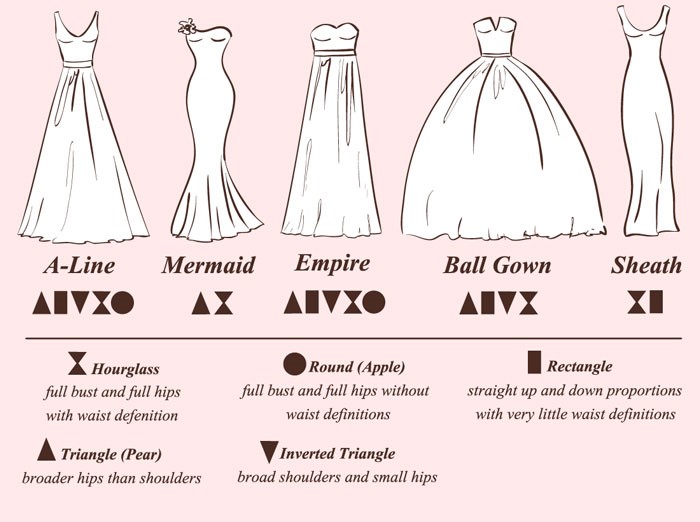 Below are examples of wedding dresses one can choose based on the criteria highlighted above.
1. A-line
Shaped like the letter "A". An A-line wedding dress is characterized by a fitted waistline and flared skirt and is one of the most flattering wedding dress silhouettes.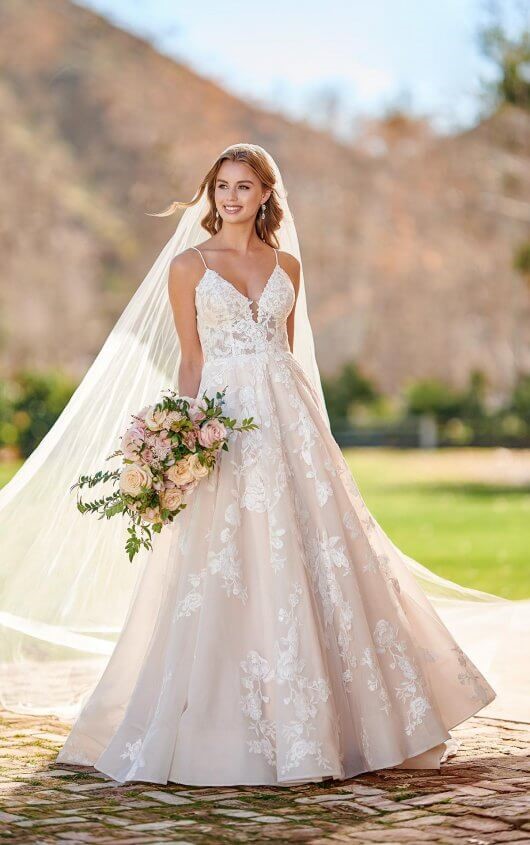 2. Ballerina
Traditionally thought of as a length rather than a silhouette, the ballerina dress is great for showing off your ankles and legs. This dress will look great in your vintage-style wedding.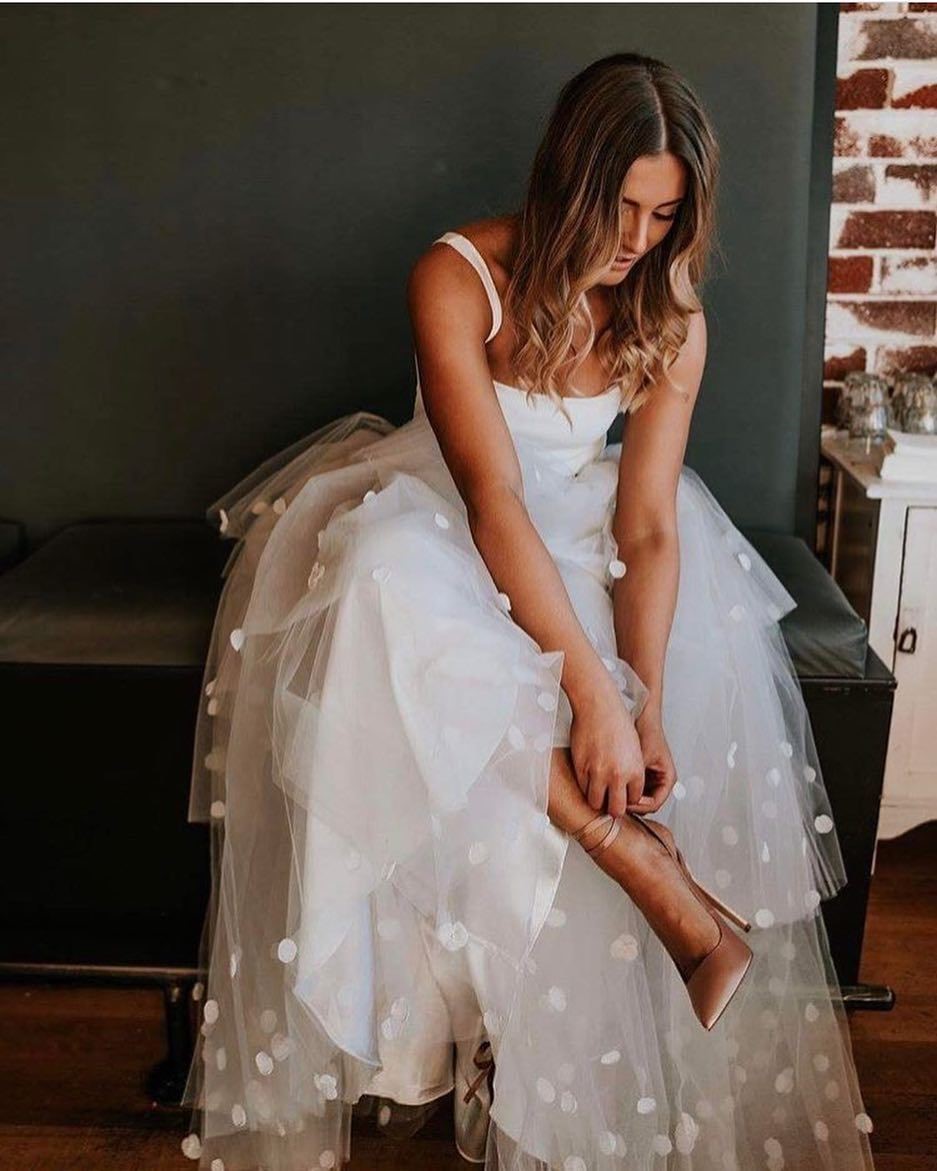 3. Ball gown
Loved by Brides Since 1953. Ball gown wedding dresses are known for their striking, full-skirted silhouettes. They fit snug on the body and flare out at the waist in order to create a silhouette that's figure-flattering for all body types.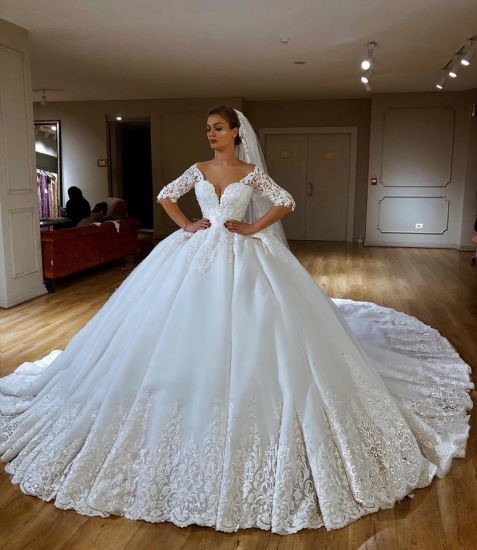 4. Empire
Empire wedding dresses are great for garden weddings and conventional ceremonies inside a church or a Cathedral. They're made to emphasize the breast area of your body without being too sexy or revealing.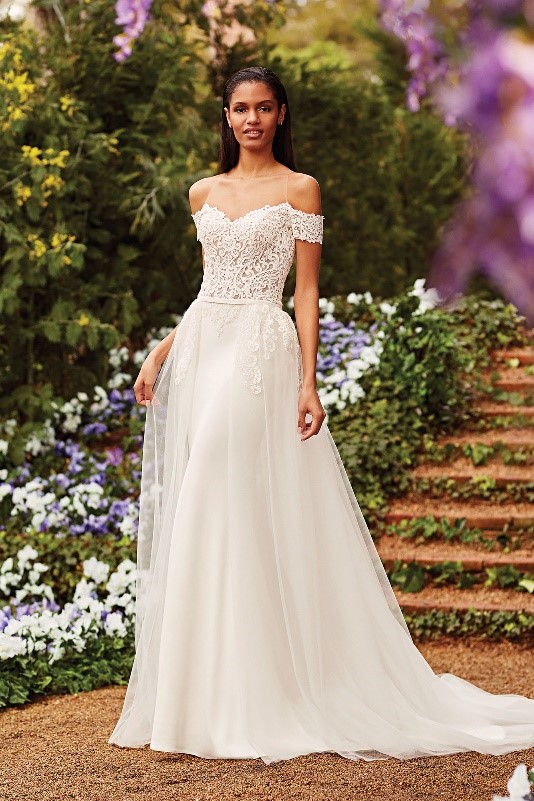 5. Mermaid
Mermaid wedding dresses are ideal for the bride who wants to feel sexy on her wedding day, but stay true to her personal style. The focal point of a mermaid wedding dress is the dramatic skirt and train, making both your entrance and exit a show-stopping moment.
6. Sheath
A sheath wedding dress is fitted in the waist and falls straight to the floor below your hips, with a very minimal flare. This wedding dress shape is perfect for brides who want an effortless gown, since it requires less fabric and layering than other silhouettes making movement easy.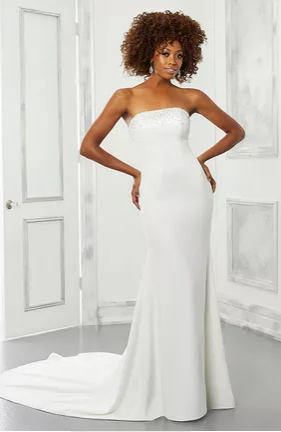 Write to us and let us know which dress suits your style. Who knows, our vendors may deliver it to your door one of these days.