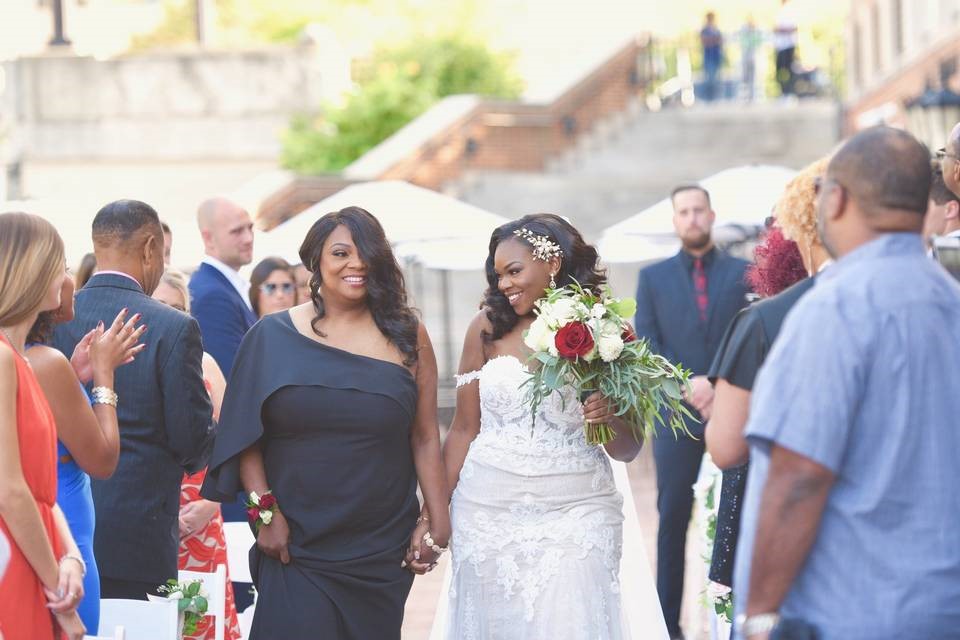 Honoring Your Mother On Your Wedding Day.
You have heard the saying that a mother's love is the fuel that enables a normal human being to do the impossible. Mothers spend their lives giving and nothing may feel more special for them than honouring them on your wedding day.

While you have been dreaming about this day since you were a toddler, your mother has been dreaming about it before you were born. However, except on occasion when mothers help their daughters or sons plan their weddings, fathers tend to get all the attention. They walk the bride down the aisle and help open up the reception with the father-daughter dance, generally taking center stage next to the couple themselves. This hardly feels fair to the wonderful mothers who have equally been supportive in life! We think moms deserves some special recognition too.
With Mothers' Day around the corner, we put together some ways you can honor your mother on the wedding day.
1. Ask if you can wear something of hers for your bridal look.
Your mom will likely be so honored if you ask to wear something of hers for your bridal ensemble. This applies if you are a daughter, it doesn't have to be her wedding gown, but a piece of jewelry or hairpiece from her collection. We've also seen brides wear their mom's wedding dress and then change into a gown of their choice for the reception if that tradition is meaningful for you both. You can also wear her veil on the wedding day – whether in just photos or for your walk down the aisle.
And for the groom, you could tuck her handkerchief in near your heart or slip her wedding band onto your right hand.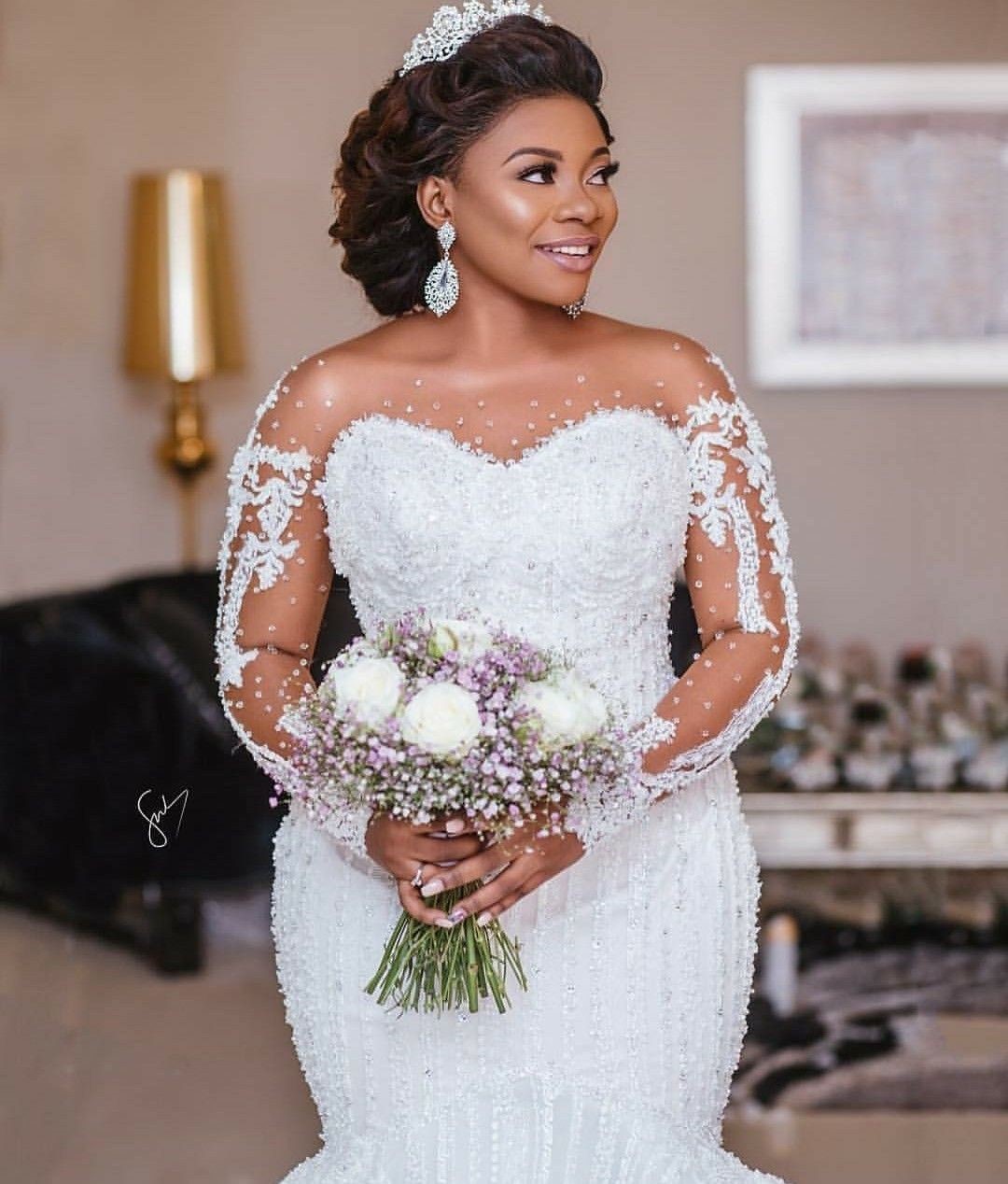 It's customary for couples to give a speech or toast at their reception. Be sure to shout out your mom upfront, thanking her for all she's done throughout your life and for bringing your dream wedding to fruition. Be personal and specific with some of the most meaningful gestures the two of you have shared. You could even write the speech before hand so that it does not get lost in the day's flurry of emotions. This is the perfect time to recall touching stories and express gratitude for her guidance and support. You could also plan to walk up to her and hug or kneel before her. She will feel very special.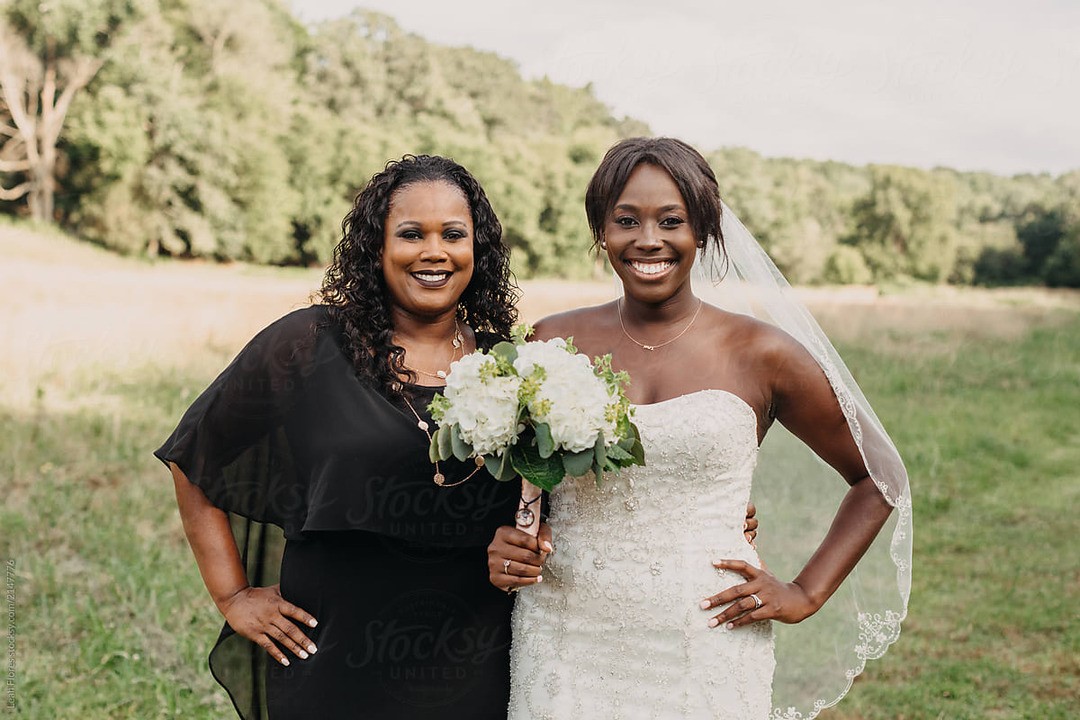 3. Let her walk you down the aisle
While it's traditional for brides to have dads walk them down the aisle, no rule burrs your mom from walking you by herself. Perhaps she raised you singlehandedly; your father passed away; your parents are divorced, or you simply want her to join your father in the walk. Whatever your situation, having your mom walk you down the aisle to meet your soon-to-be spouse is a great way to honor her.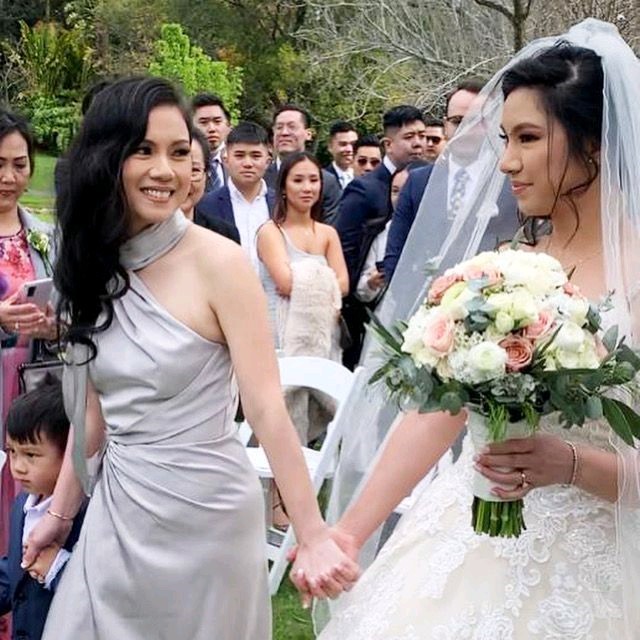 If you have two moms (hi cool stepmoms!), consider having them both walk on either side of you, it will be memorable.
4. Ask her to give a reading.
Having your mother give a reading during the service is a touching way to make her a part of the nuptials. She can either recite something you've selected, or include her in choosing one of the passages to be read at the wedding day. Whether you are a bride or groom, this will mean a lot to her.
She could also recite something she has written for you like a poem or old nursery rhyme that you are fond of. By all means, let her bask in the day with these memories.
5. Get Ready with Her.
Dress rehearsals between a bride and her mom are one of the best ways to bond on the wedding day. She can help you into your dress, wipe away any emotional tears, while she too gets dressed and deals with her own emotions. This is also a great time to grab some adorable photos for your wedding album while at the same time enjoying your last moments together as a single lady.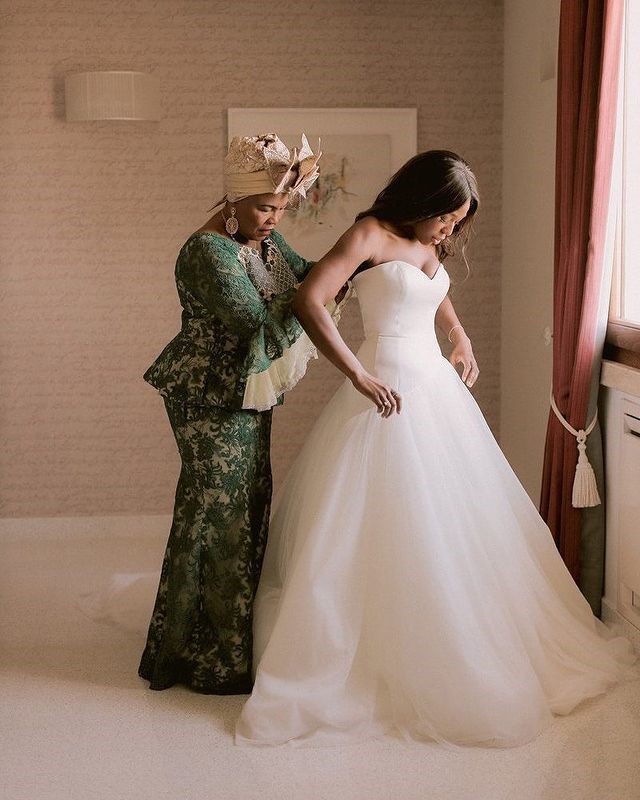 6. Plan a Mother-Daughter Dance
Pick a song the two of you love, like a classic you grew up dancing around the kitchen to, or something more moving like Rema Namakula's "Banyabo." An appreciation song for women. You can start off just the two of you and later on invite the rest of the mothers and daughters at your reception to join.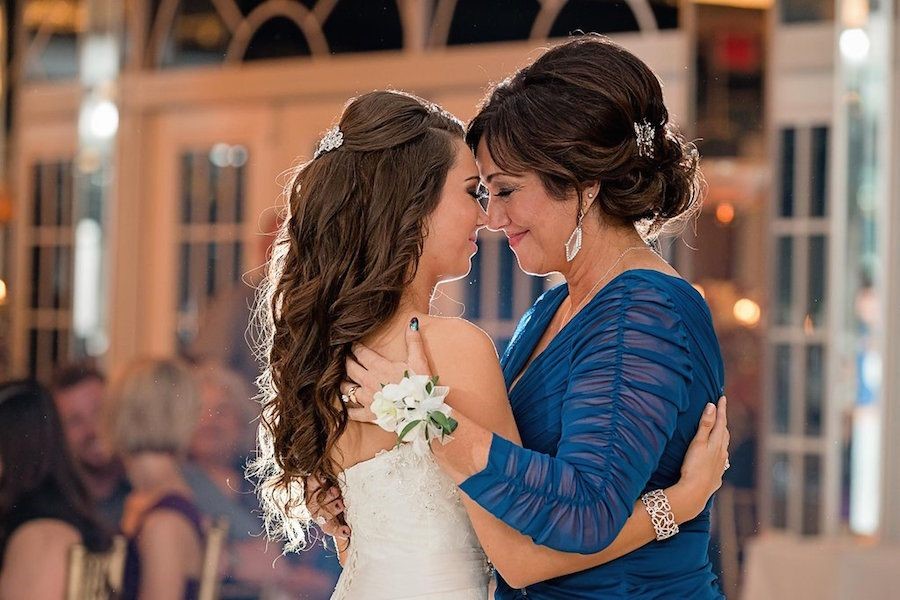 7. Surprise Her with a Special Gift
A little token of your love along with a heartfelt note is a great way to acknowledge everything she's done for you while commemorating your big day. If you are a son, you could pick something memorable that you know she is fond of or something she has always wanted. If you are a daughter, you could even treat her to a mother-daughter spa day so the two of you can recover together after all the excitement has wound down.
8. Use some of her skills in your wedding preparation
Flatter your mom by leaning into her skills when planning your wedding. If she's an organizer, ask her to create a wedding checklist or spreadsheet to help you keep track of wedding-related tasks. If she's a fashionista, pick out reception dresses, your wedding dress and decor together. If she is a good cook, add one of her favourite recipes and food on the menu. Whatever her niche, she'll be glad you asked for her help and incorporation. She could also work closely with your wedding planner to make your event.
9. Include some of Her Cherished Traditions
As wedding traditions are increasingly changing, odds are, your mom has at least one or two traditions she'd love to see you incorporate into your wedding. If there's a particular wedding tradition customary to your culture, consider including it in your ceremony or pre-ceremony festivities. Whatever your background, integrating your mom's cherished traditions is a great way to show her respect on your wedding day.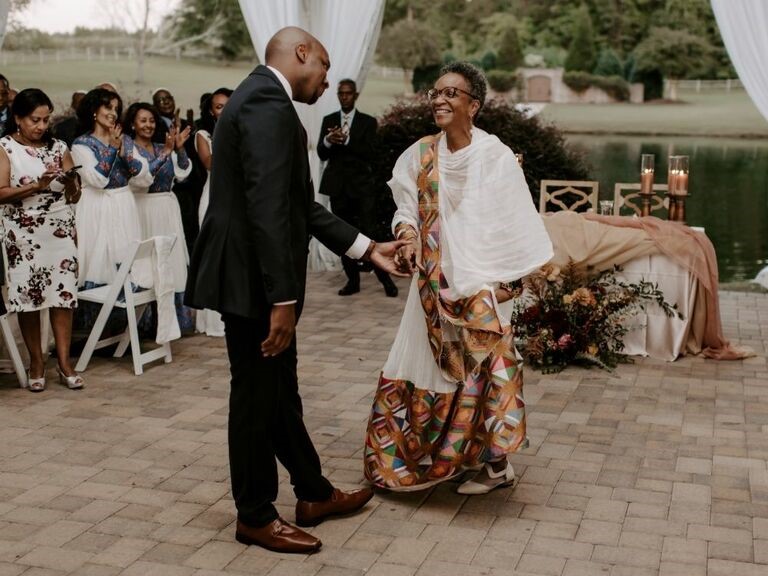 10. Give her your First Look.
Even if your mom is the only one who really knows how to help you put on your wedding dress and finagle all those buttons, make sure to take a moment once you're dressed and fully accessorized to show her the completed product. Grab your photographer (and some tissues of course!) and document the smiles and happy tears, as well as some sweet mother-daughter portraits that will look perfect framed in her living room.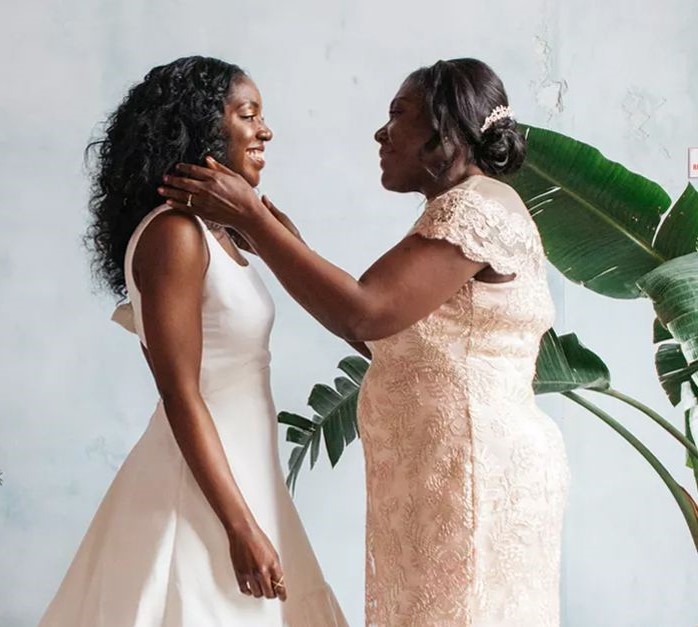 11. Make her stand out.
It's no stereotype that ladies will want a bit of attention every now and then. Let your mom have a bit of that on your special day. Provide her with a corsage to wear throughout the day, preferably with similar flowers to your bridesmaids' bouquets. You can also get her unique gown to wear during the ceremony; call her to a toast, let her express herself on her terms; do something for her to stand out! She has earned it.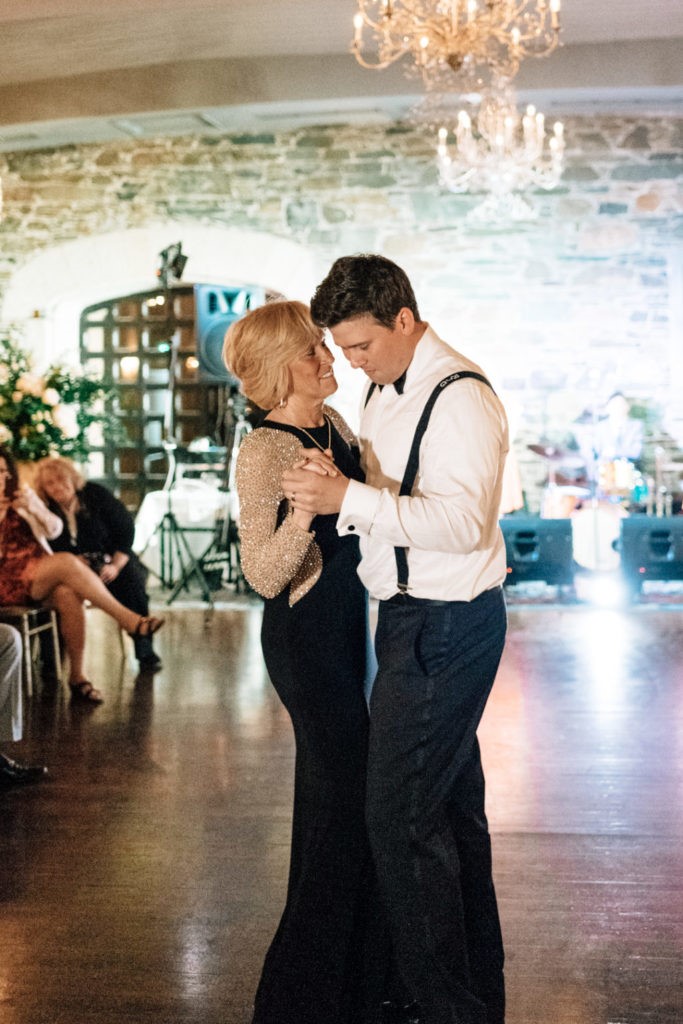 You should now be ready to honor your mom on you big day. Reach out to us for all your wedding planning needs at planner@nyomplanet.com
Happy Mother's day to all mothers in the world you are highly honored and appreciated.