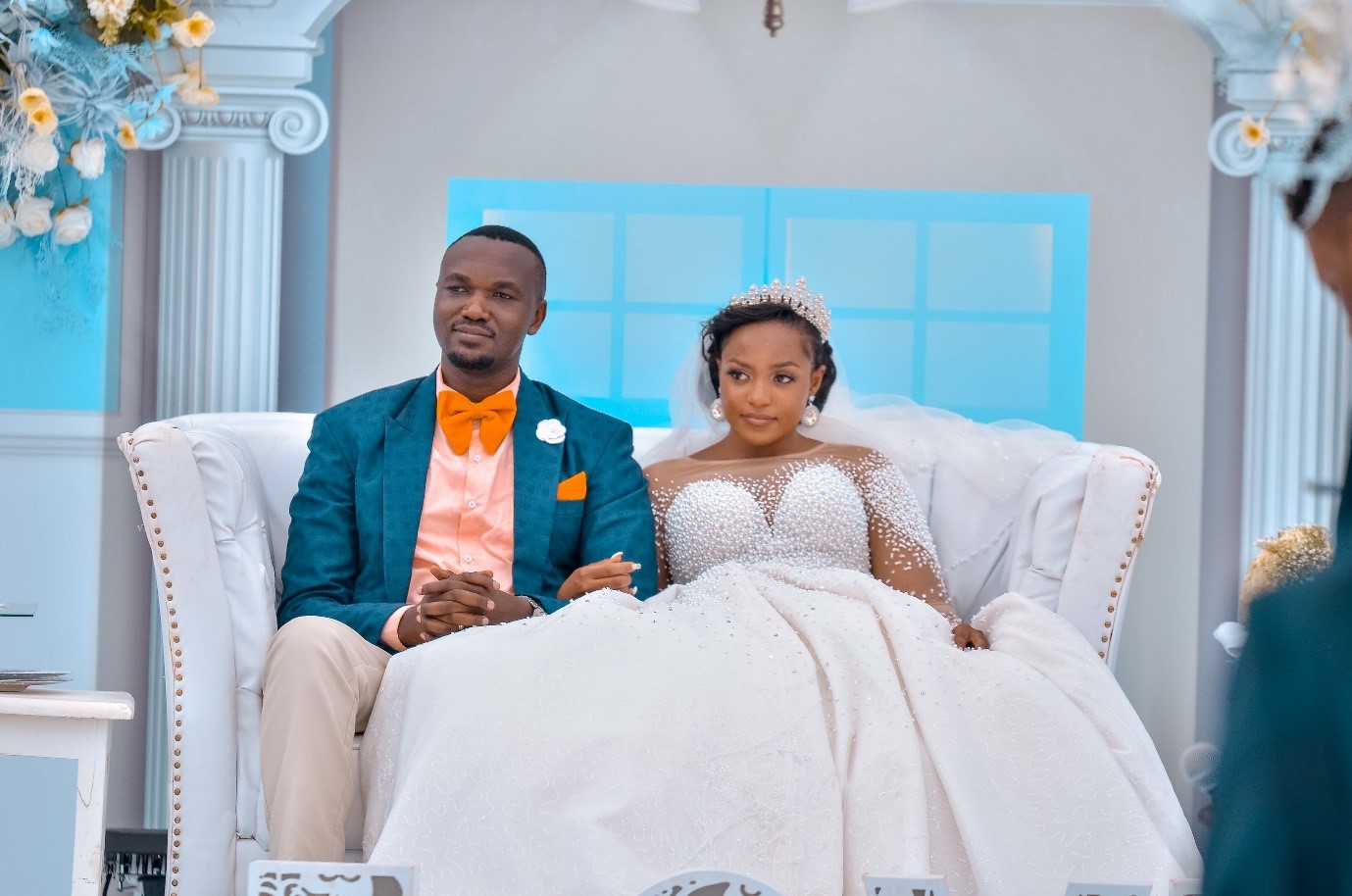 Tips For Planning A Fairy Tale Themed Wedding
Every little girl dreams of a magical wedding day and she dreams that somehow it could be like those fairy tales she grows up romanticizing about. She wants to be a princess caught in the clouds or stuck on a tree branch, only for her prince charming to come to her rescue. How sweet and romantic! Actually every bride deserves to feel like a princess on her wedding day. A fairy tale wedding theme is a dreamy feeling. Newsflash; you don't need to dream it, you can have it! Here are some wonderful inspirations from some of the most popular and our favourite classic fairy tales like Alice in Wonderland, Snow White, Beauty and the beast and Cinderella. Hope they get you started!
1. The Fairy Tale Wedding Gown.
Our young selves were fascinated by those "princess" looks like Cinderella with her very intricately tailored white gown. Now, as adults, we obviously want to add a more mature touch to this look, without losing its magic, of course. Key elements in a fairy tale wedding dress are not only limited to hand sewn embellishments such as beaded florals and ornaments, but lace and tulle as well. For a modern dress, go for gold detail or metallic detail as an added effect. A bit more lace, light artistic florals and fairly modest see through top could make your look more compelling.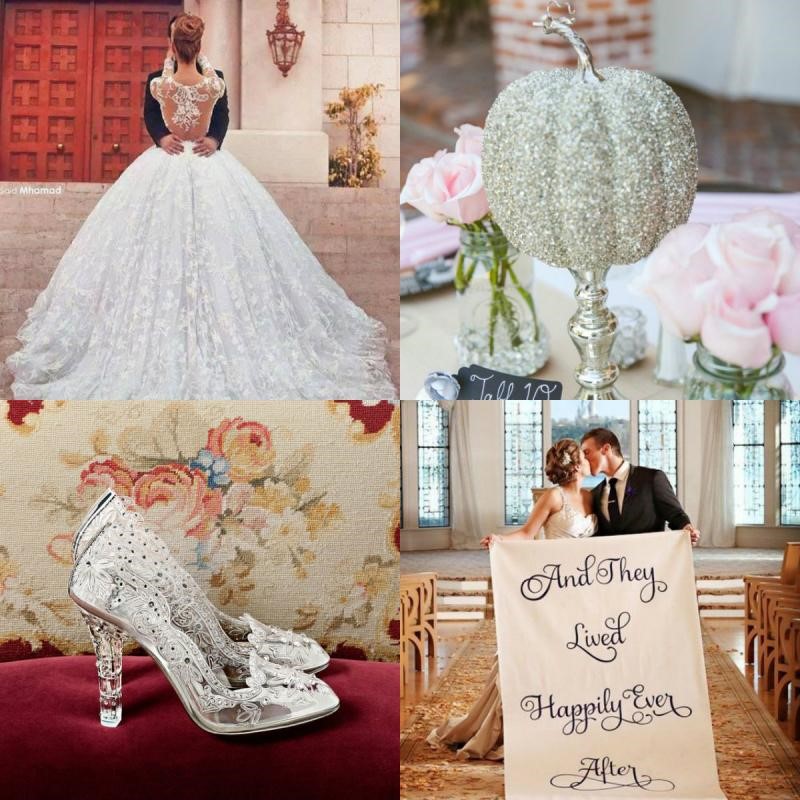 2. Fairy Tale Wedding Colours
Ideal fairy tale wedding colours are soft pastels, calm hues and white (or cream), paired with complimentary metallics. Brides often opt for gold details, but rose gold, copper and silver are equally good. You can also make use of clear acrylic details, or if your budget allows for it, crystal.
There is an endless supply of fairy tale wedding decor ideas to choose from, but your choice of elements depends on your wedding style. To achieve a fairy tale wedding look, however, try to stick to pastel or soft colours with a complimentary metallic, red roses, white and gold elements.
For extra inspiration, keep these keywords in mind for this theme: royal, elegant, magical, princess wedding. Tip to keep it elegant and modern; use focal decor items (such as candelabra or lanterns) and build up with smaller, additional items henceforth.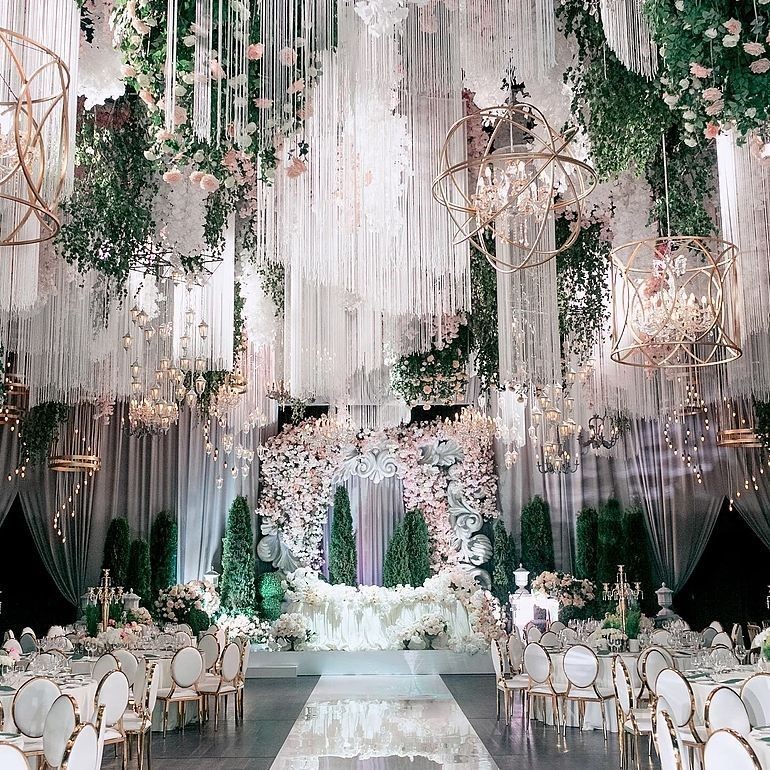 3. Send Out Fairy Tale Wedding Invitations
To give your wedding guests a sneak peek into the kind of wedding theme they will expect, start by incorporating your fairy tale elements in the wedding invites.
For fairy tale wedding invitations, think floral, romantic elements with a touch of glam. Or go for a full-on metallic look with plain gold, rose gold, or even silver. The fonts on fairy tale wedding stationery are whimsical, royal fonts, or calligraphy for the best effect. You can also opt for a full on illustrative wedding invitation, which can include a garden, or some fairy tale elements.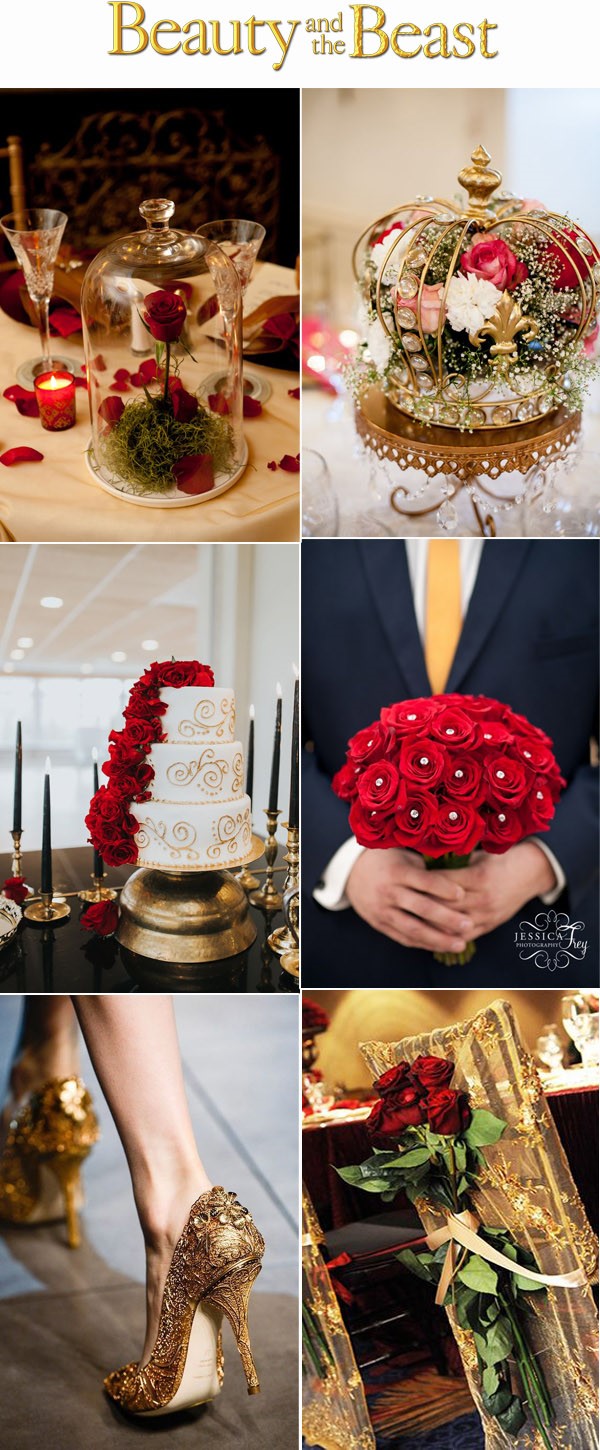 4. Complete Your Look With Fairy Tale Wedding Accessories
To accentuate your bridal look and your bridesmaids' outfits, accessorize using fairy tale wedding gems or trinkets. You don't have to wear a massive crown, unless being bold is your thing. A dainty tiara with fine details still gives a princess feeling. For added accessories, look at anything floral, metallic (gold, rose gold) and lace. Lace gives your look a royal touch, and floral hints at the more fairy tale side of your wedding style.
From over-the-top ballroom gowns to romantic lace and elegant embellishments, pick what suits your style, personality and wedding budget and accessorize it. Don't be afraid to experiment a little with different dress styles and silhouettes.You can complete your bridal look with floral earrings if your wedding dress is more toned down. Go for minimalist, dainty jewellery if your dress is big, ballroom and over-the-top princess style.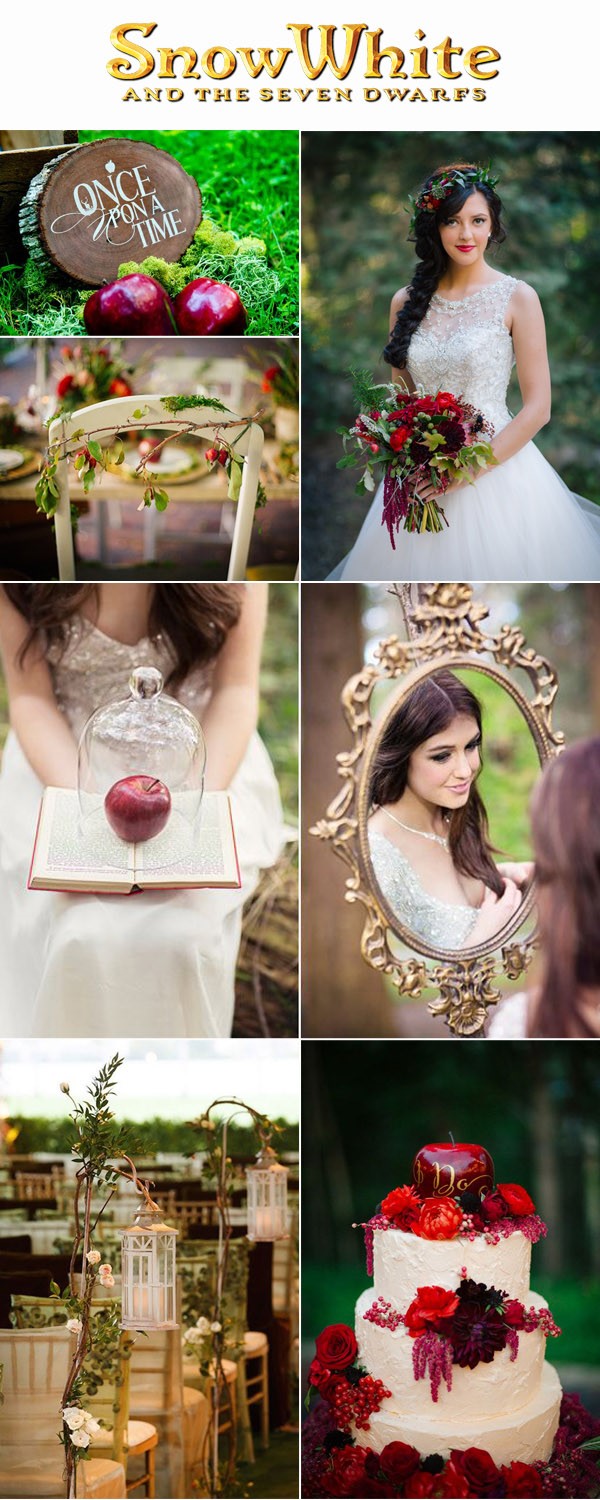 5. Fairy Tale Wedding Cake
Cakes are that ever-present party sweetener to celebrate weddings, engagement parties, bridal showers and even the groom. Warm, neutral colours and tones are perfect for any fairy tale inspired wedding cake. But don't be afraid to go overboard! Let yours be the cake to die for. Let every bite of the cake literally blow people away on to the dance floor!
Oh, and forget those cute cake toppers, how can you? You could keep it simple with a single word, or monogram. Or you can hint at your favourite fairy tale or Disney movie with a cute saying or quote.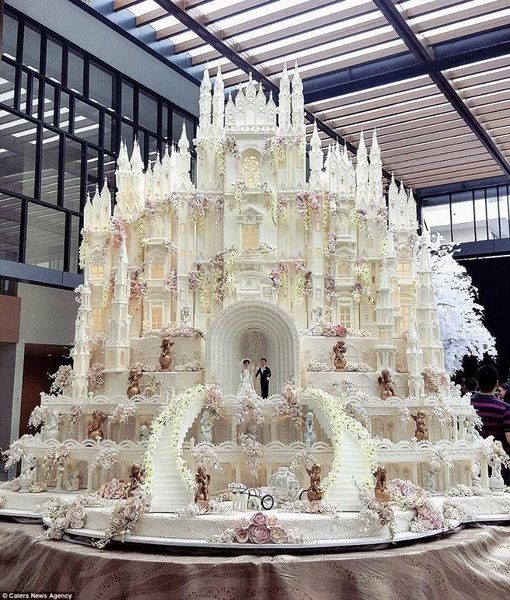 A fairy tale wedding theme like fairy tales is a product of the couple's imagination. The more dynamic your imagination, the more fascinating your wedding will be. We recommend the services of a wedding planner whenever you need an extra hand to tickle your imagination.
Join us next time as we list some of the best decorators that could help you pull off this kind of wedding theme.