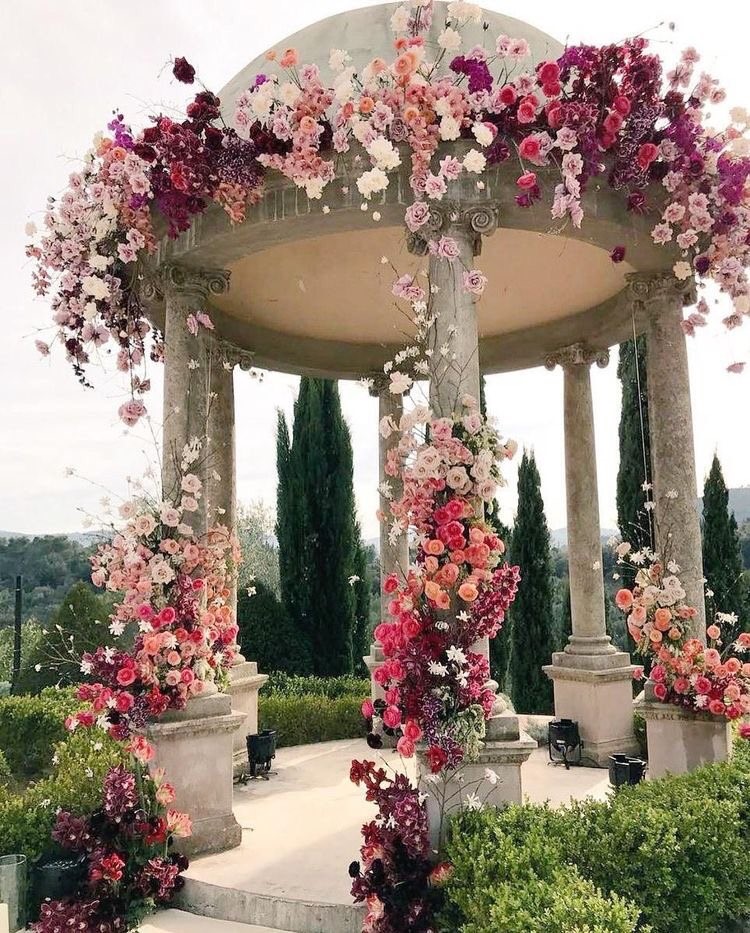 10 Venue Ideas to Consider For Your Wedding
'Wedding venues' happens to be the most googled phrase about weddings which means it's a top need for intending couples when planning for the wedding day. The venue of the ceremony or reception sets the mood for the whole event. It influences everything else about the wedding from comfortability to the theme ; the price tag/ budget for the wedding and sometimes even the attire for both the couple and guests (hi beach weddings).

Selecting a wedding venue can be one of the most daunting tasks when planning a wedding. Depending on the atmosphere you're trying to create, options may seem overwhelming. That's why wedding planners are important, we'll guide you on choosing your best and most affordable wedding venue.
Here are a few ideas to help you get started on choosing the perfect wedding venue for your big day.
Hotel Suite
Hotels offer some extra perks for both indoor and outdoor weddings, such as wine bars, beaches, PA systems and gardens. Also, rooms for out-of-town relatives, catering, gorgeous reception areas, ballrooms, and entertainment. Hotels are also usually able to accommodate any number of guests whether big or small as they have facilities for both small and large number of guests.
If you are looking to host a smaller crowd of people, a hotel will offer opportunity for creativity with seating arrangements and table layouts. Large round tables, for example, will keep guests in close proximity. Curtains, lights, and other decorations can help warm up the place.
Hotels usually provide a good starting place for decorators; as long as the decorator understands your vision, you will have good vibes with a hotel venue.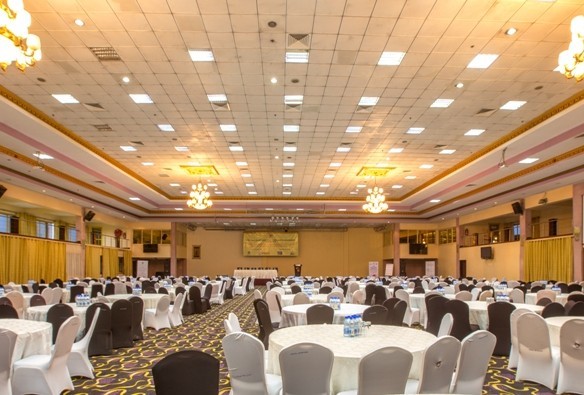 Private Home
A private home is a good option for an intimate wedding. Whether owned by the couple or rented, it doesn't matter, as long it provides the right ambience. A private home for a wedding is a great idea for couples who find hotels and museums lacking the personal touch or intimate ambience they require.
Having your own private home gives you more flexibility to do what you want at your own time on your own terms instead of the time constraints hotels and caterers usually dictate.
A rented private home offers a unique atmosphere for the wedding and the personal touch of home without the stress of actually hosting one at your own house. It's also usually cost saving.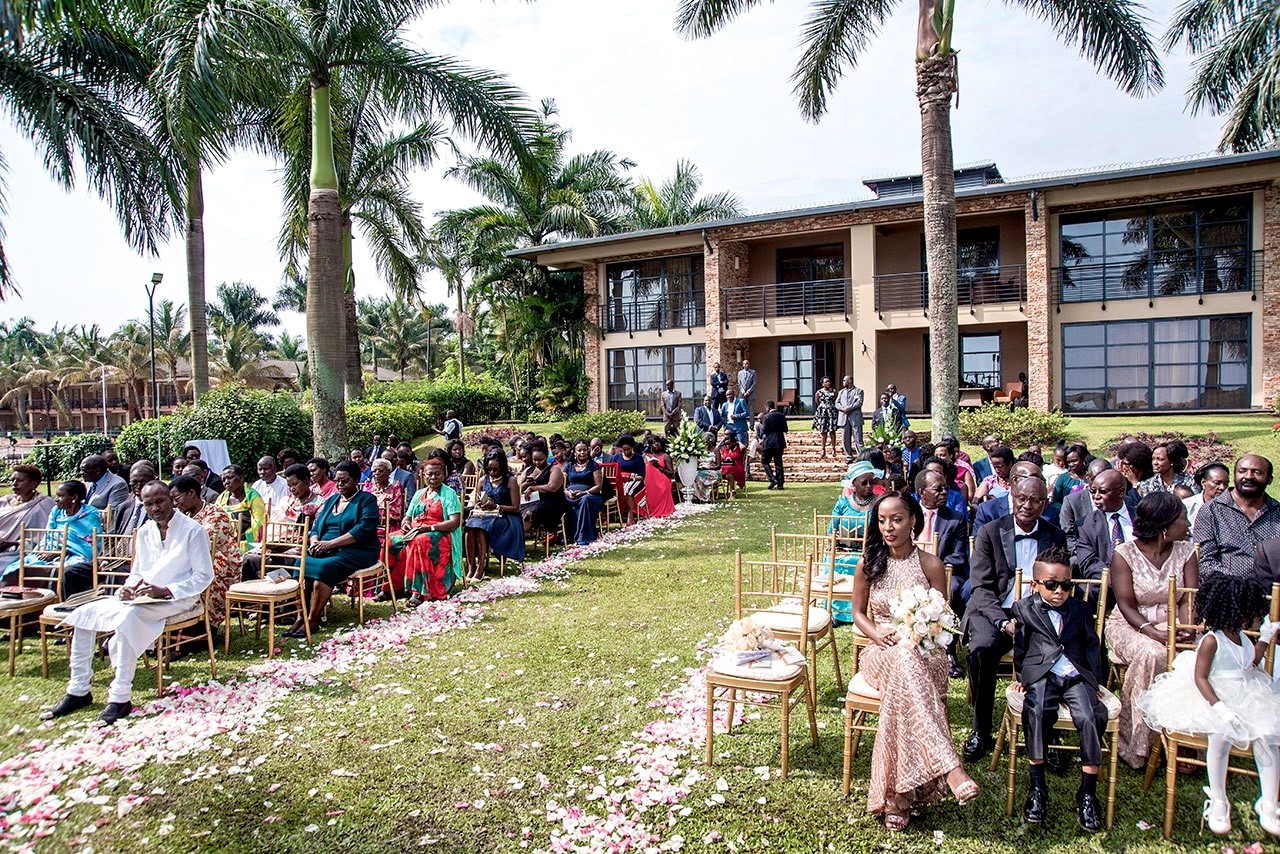 Restaurant

Restaurants top the list for wedding venues for smaller guest lists. If you have a restaurant that's near and dear to you, perhaps a place you two usually dine together, reach out to see if they offer wedding reservations.
The venue must appeal to you with its menu, decor, and overall atmosphere. There's only so much you can change much about the restaurant itself, so make sure you really love it.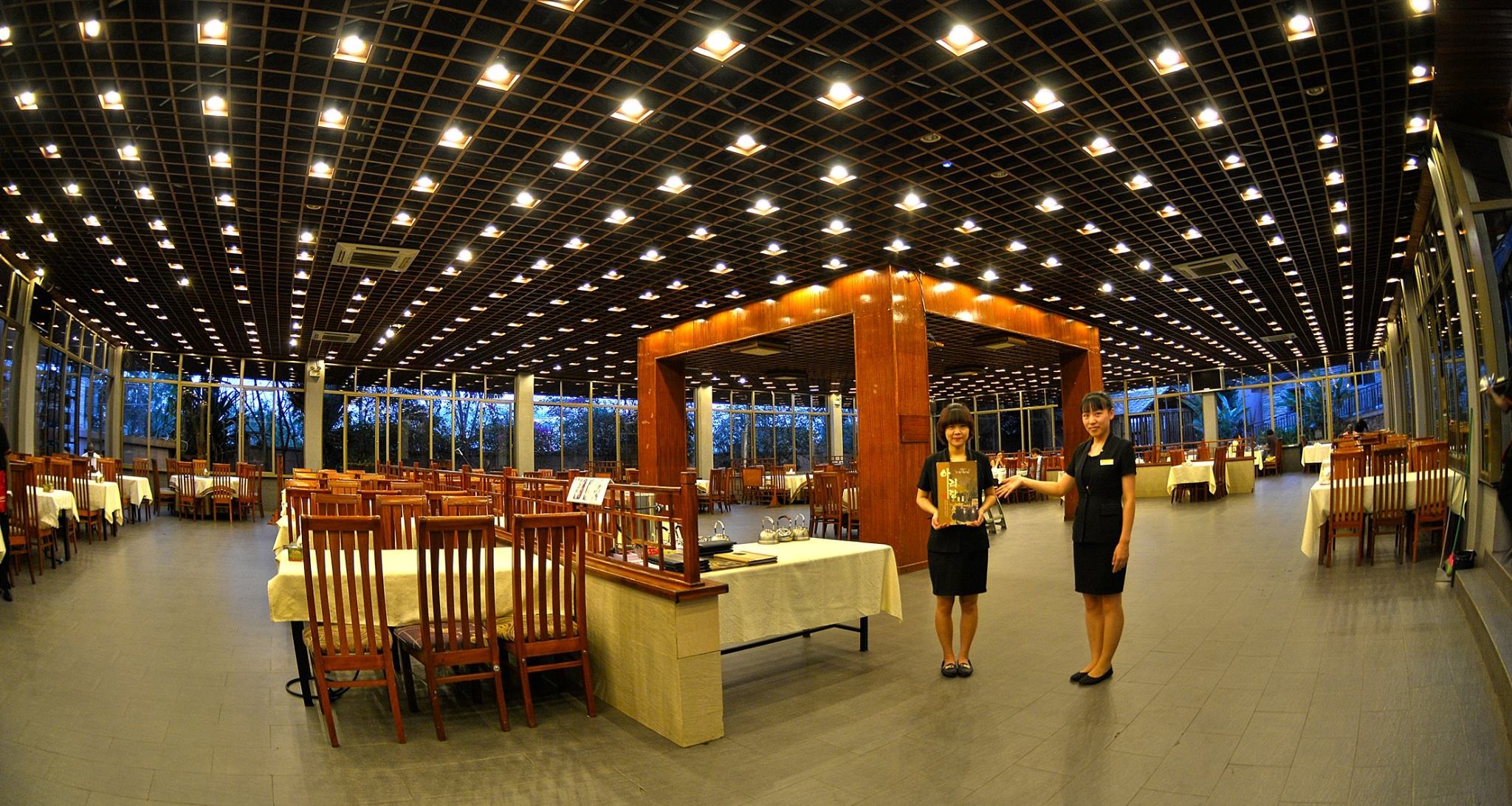 Museum
Not only are museums unique wedding venues, they offer guests an opportunity to explore different historical masterpieces or go on tours before or after the ceremony. Some museums offer outdoors activities as well. Typically lighting in museums is spectacular making pictures really cool.
You'll also be supporting your local cultural heritage with a big donation if you know what we mean.
If you would like to have your wedding at the Uganda museum, book with us at www.nyomplanet.com.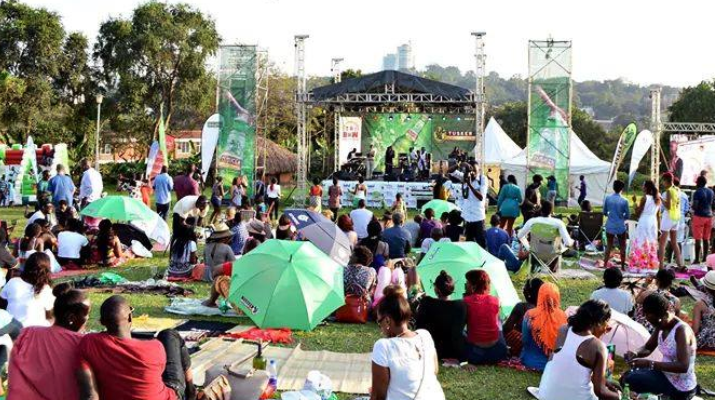 Aquarium
If you are looking for once-in-a-lifetime opportunity for an indoor wedding venue, the aquarium should be your pick. Majestic sea life and larger-than-life aquariums can be your backdrop on the big day.
This venue requires a team of staff taking care of the ins-and-outs of the ceremony and reception. Aquariums will usually cost you, but it's all worth it. Find an aquarium with raving reviews or seek out the guidance of a committed wedding planner and a great background to host you dream wedding. It will be unforgettable!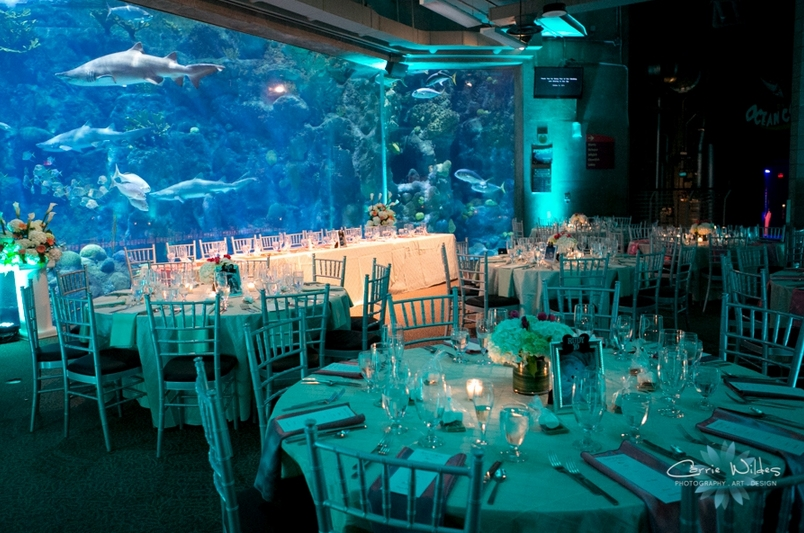 City Hall/Courthouse

In Uganda, city halls like Sharing Hall Nsambya were the most favourite wedding venues in the 1990s. It is a multi-purpose hall that's still suitable for not only graduation ceremonies, training workshops, seminars, public lectures, music concerts but also wedding receptions with a sitting capacity of 800 – 1,000 people depending on the sitting arrangement.
Management assures clients of chairs, a stand-by generator and a large secure parking yard with all refreshments at a fee.
Some courthouses or city halls also let you rent a room for a formal ceremony and reception. Often, the rooms cost about half as much as a typical venue.
Not only are they affordable, they are architectural marvels making them attractive for wedding photos.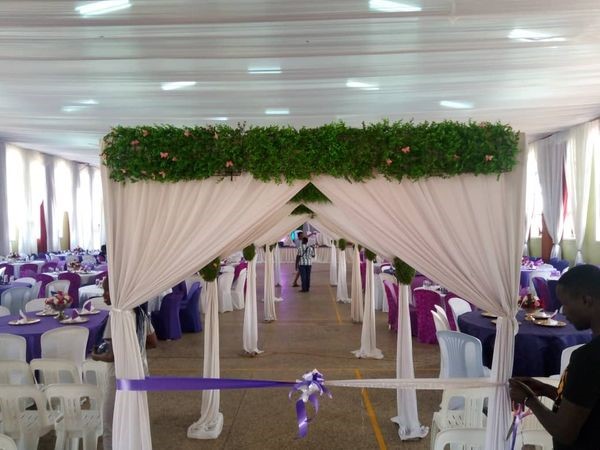 A Park
If you and your fiancé love nature, a park makes the ideal setting for an outdoor dream wedding.
The cost varies based on the type of park and event. But generally expect to pay an affordable fee.
If you are planning a wedding in a park, apply for a permit first. You can even apply a year in advance and ensure you secure the park to yourselves.
Endeavour to match your theme accordingly but also be cautious of nature as you plan for a park wedding.
A Historical Site
Whether it's a house designed by a famous architect or the childhood home of a significant figure, you can rent a historical site for your special day. Historical sites provide beautiful backgrounds for wedding pictures.
Pick a site that is meaningful to you and your betrothed. For example, if you're a religious person you could have your reception at Uganda Martyr's Shrine in Namugongo or the National Mosque also known as Gadhafi Mosque in case you are Muslim.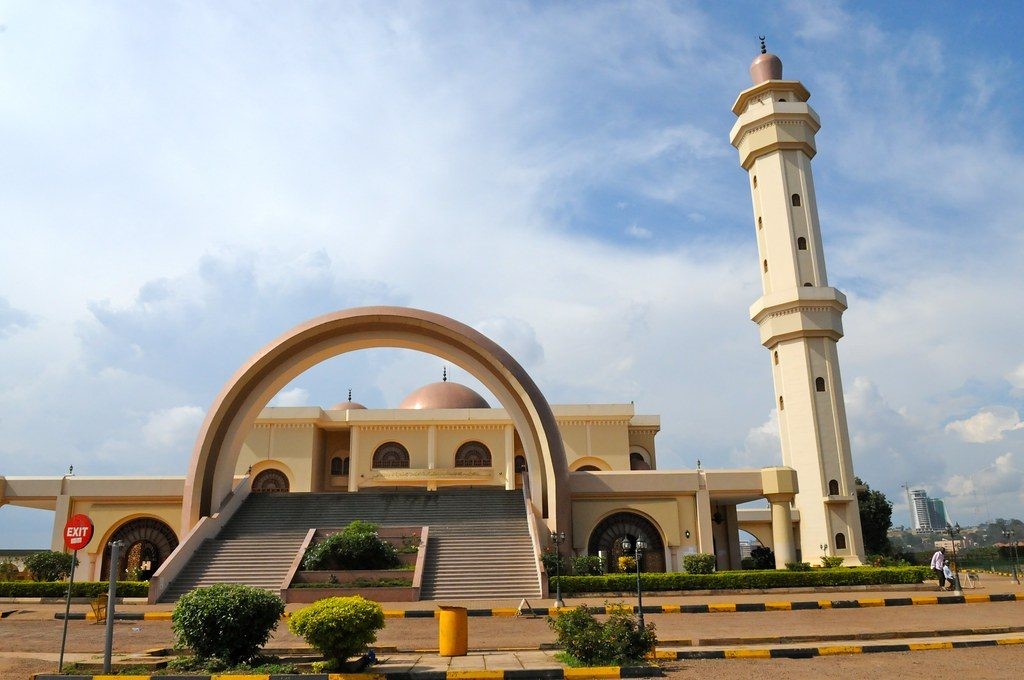 Don't forget the site you book determines the price you. Be mindful of vendor requirements too, which could eat into your wedding budget if you originally planned something cheaper.
A Theater
Getting married at a theatre is akin to getting married on the world stage quite literally. You don't have to like drama or plays; a theater is an ideal wedding venue. Its built-in seating and a stage are perfect for both your vows and reception.
Hold the reception in the lobby after the ceremony to save your guests the hassle of having to drive somewhere else.
How much a theater costs to rent depends on its size and history. Expect a bigger price for a bigger stage. But a local community theater might be more affordable.
If it's a working theater, plan your ceremony and reception to fit within other theater events and programs though this may limit your choice of dates.
A school/college
When it comes to having your ceremony at a school, you may have quite a number of options such as the school chapel for the service, any of the halls or playground/field for the reception. It can also either be indoor or outdoor.
If you met your significant other in college, holding your wedding at your alma mater is vintage. If you're both into school like you both work at school or it could be either one of you; you could hold the ceremony at the school or campus you work at.
Be keen to book your event at the right time of the year if it will be held at a campus/school. Holidays are preferable but also some schools offer wedding packages and discounts to alumni or staff. Check your options.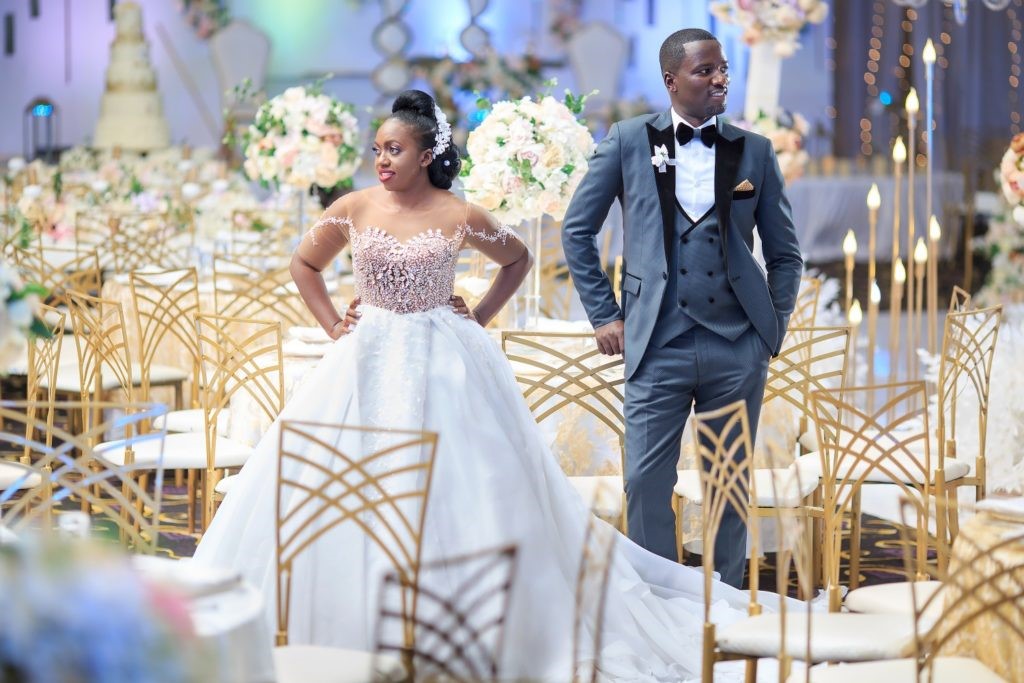 Getting married at your old school or perhaps where you work can be swatted if there's a beautiful campus near you. Just check to see if you can rent it. Don't forget that the bigger the school, the bigger the price tag.
There you are; with wedding venue ideas at your disposal. Remember all it takes is a little intention, inspiration, and planning to nail down your dream wedding venue.
If you think we have left your preferred venue out, write to us about it in the comments below..
Also, if you are looking for a dedicated wedding planner to bring your ideas to life, reach out to us at planner@nyomplanet.com.