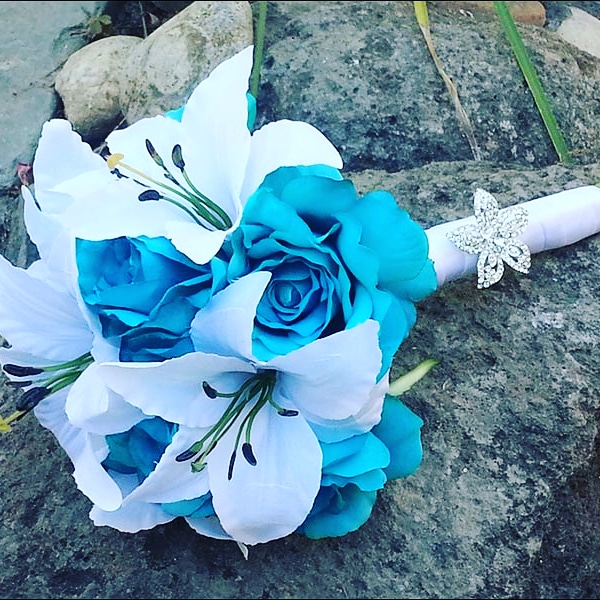 My Sister's Wedding
How beautiful and simple she looked! I was yet to see a bride more beautiful and not because she was my sister. She was lovely but I'd never seen her look this good. Her gown was white and short. You'd think she'd look like a flower girl considering how tiny she was. The short gown accentuated her petite figure in just the right way and showed off her legs wonderfully.
As I took a look at her bouquet, my eyes were drawn to the nail polish on her hands. It was turquoise, her favorite color. I laughed. Only my sister could pull off something like that in our family. The rest of us were too conservative to step away from the normal of long dresses and such. She had no entourage save for my little niece who walked with her little basket, scattering red rose petals on the aisle before her.
As she walked down that aisle, I smiled until the back of my head hurt. I wondered what my father was thinking about the short gown but now was too late for him to share whatever opinion he had. We sat down in Watoto Church and watched the proceedings. When her man lifted that veil, his face said everything I was feeling and a little more. She made a very beautiful bride!
Arirang Restaurant was a pretty good place to host 100 people to lunch. All was simple but beautiful. The tables were laid with white tablecloths and turquoise and purple napkins. The centerpiece was a bouquet of flowers in different style vases. Not too elaborate.
The place where the bride and groom would sit was simple too. There was a curtain of lights behind the table, lending life to the dining room setting which was laid with lots of baby's breath and lilies. There was a purple flower laid in there that I couldn't recognize but it made everything pop. And as they came in dancing and marching, the groom glowed with such pride that you couldn't help but notice the reason why.