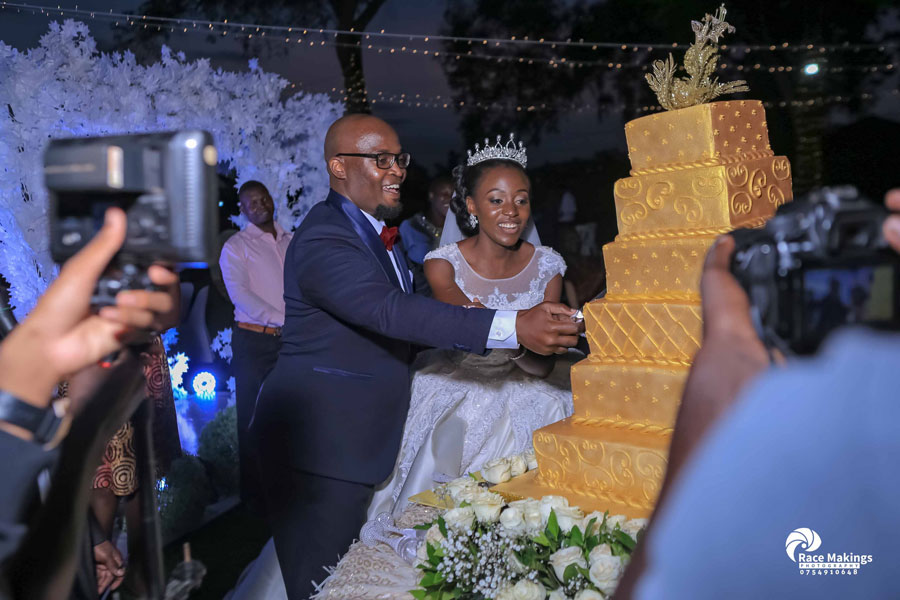 She Weds Her Dream Lover
The bride and groom are part of the percentage of believers with a story of God intervening to bring two people together. They are personal friends. whose wedding story was memorable
The couple met in September 2017 when Mugagga helped Mugimba join a home fellowship in their residential area, Kiwatule.Mugimba narrates that it was a Wednesday when she went to Watoto Church, Ntinda requesting to be connected to a cell near her.
"She was connected to the section leader who forwarded my phone contact to Mugagga since he wasn't around," she narrates.
Mugimba had been having dreams about a certain man, with beards and she was in for the shock of her life when she met Mugagga.
"She was surprised he was the same man she had been having dreams about proposing marriage to me," the lawyer reveals.Mugimba says after they met, she started having dreams about their wedding day.
It seems like she was not the only one getting communication from God. Mugagga also says when he first called her, he heard a voice telling him that she was the person he was supposed to marry.
"I was in denial but even when I first set my eyes on her, I heard the same voice telling me she is my wife," he reveals.
The groom says for the next two weeks; he became convinced it wasn't his mind playing tricks. He was astonished about how he could know the way their conversations will flow before they even met or what she was going to do even before being told.
"After those two weeks, one evening while escorting her back to her sister's place in Kiwatule, I asked her to date me," the Data Engineer confesses.
Mugima says she was still in denial and that is why she requested him to allow their friendship to blossom first. Eventually, she accepted his proposal to date him.The couple set the wedding date in April, 2018 before Mugagga formally proposed in August that same year.
He says they first disagreed on the month because his girlfriend wanted the wedding in December, 2019 while he preferred May, her birth month.
Mugagga managed to convince her to settle for May since December was a busy month. The memorable bit of their wedding was their story for me and it was quite a journey..