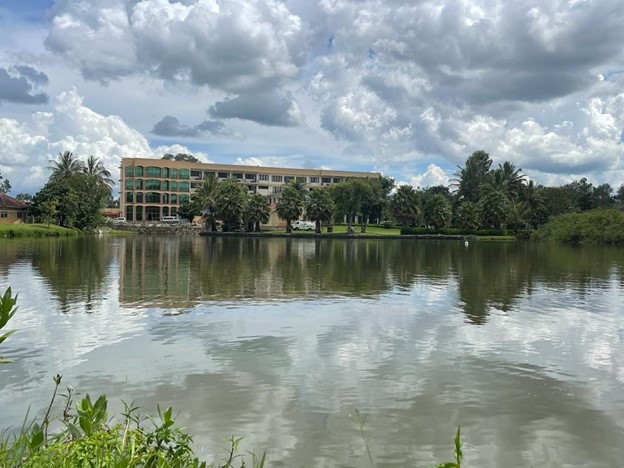 Top 5 Hotel Wedding Receptions in Mbarara City
Looking to have your wedding in the second largest city, Mbarara located in Western Uganda also known as the land of "milk and honey" but have no idea on what venues to choose from, remember a wedding venue can make or break your wedding, it can create lasting memories or ruin your day, Mbarara has the best four-star hotels with lovely nature gardens suitable for weddings ceremonies and receptions. The quality of the hotels in which the guests will stay is a concern to many couples. Here are the five top hotels to host your wedding function while in Mbarara.
Along the Mbarara-Masaka Highway in western Uganda is the magnificent Hotel Triangle. A charming, calm, and lively atmosphere overlooking on a hilly terrain overlooking Mbarara. You'll notice the delightful hotel's strikingly cozy, opulent atmosphere as soon as you enter. As one of the best Mbarara wedding venues, Hotel Triangle Mbarara puts romance first. Whether you envision an intimate gathering or a lavish affair, delicious Ugandan catering options and comfortable guest rooms sure to impress your guests. Choose any of the several halls and a large garden to host your unforgettable wedding ceremony.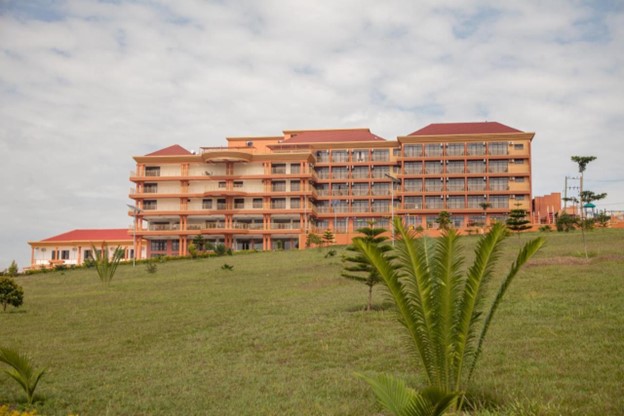 The Kosiya Hotel is ideally situated in Nkokonjeru, just 2 kilometers from Mbarara town, and offers accommodations with a restaurant, a bar, outdoor, swimming pools (for adults and children), a shared lounge, conference/business facilities, and beautiful green nature gardens with enough space for hosting events like traditional garden weddings that can host over 700 guests to make your day special. Not to mention the availability of a parking area with skilled security personnel. It is a dynamic fusion of business, social style, and pan-African panache.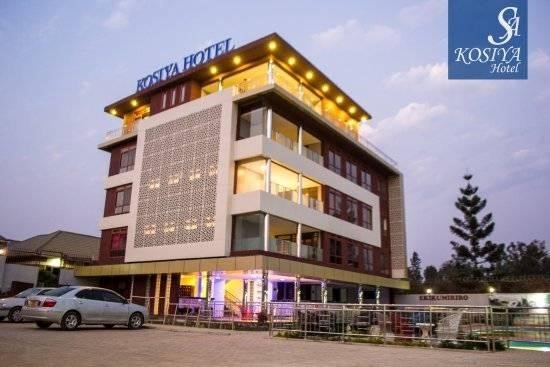 3. Igongo cultural and country gardens
Igongo Centre & Country Hotel is a leading recreational complex comprising of the best museums in Uganda, Eriijukiro(the museum of south western Uganda). It is the ultimate destination for lovers of history, art, culture and comfort. A sample of African luxury. Igongo merges comfort, relaxation and recreation in an environment offering gorgeous scenery and beautiful gardens that capture the imaginations of both the young and the old. The complex is an attraction to a diversity of people and cultures both local and international. With over three wedding gardens that can accommodate a number of 1,500 guests in total, you wouldn't want to miss out on the chance of having your wedding at such a hotel.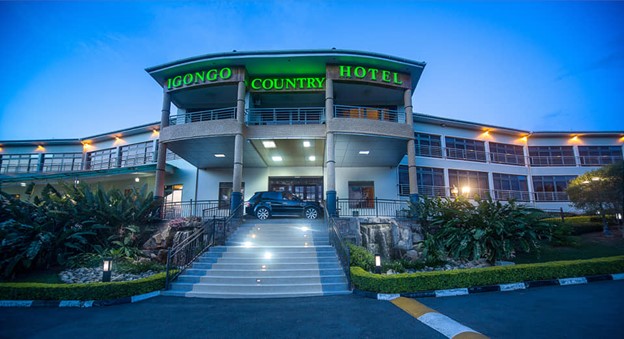 The Lake View Resort Hotel in Mbarara is a five-star luxurious hotel located in the heart of the district's most tourist-friendly area, just a short drive from the mbarara Golf Club in Boma, which is stylish and inviting. The hotel offers comfortable and convenient lodging for both leisure and business travelers. The Lake View Hotel offers an airport shuttle. After working out at the fitness center, you can grab a bite to eat at the restaurant or unwind with a drink at the bar/lounge. Lake View Resort Hotel is one of Mbarara's most prestigious event venues. The hotel has two private garden arenas and a standalone events center that can accommodate 1,000 guests for your wedding reception.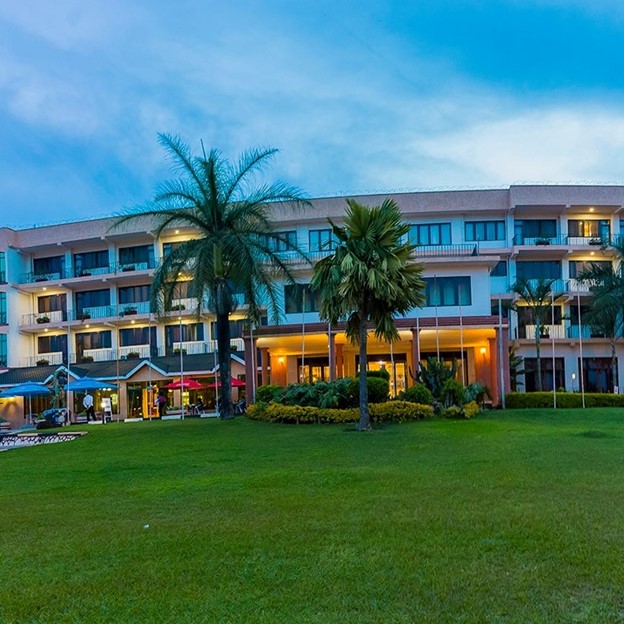 5. Wagga Resort
Discover a country retreat that encapsulates the essence and allure of Uganda and Eastern Africa. You can feel the warmth of the sun and the friendliness of Uganda which is a home away from home because it is located right on the Equator. Strike the perfect tone for your life together and captivate your guests with dramatic surroundings and culinary delights that will inspire their senses with access to the gardens for wedding receptions, wedding photos, dedicated car park, and full security on your wedding day.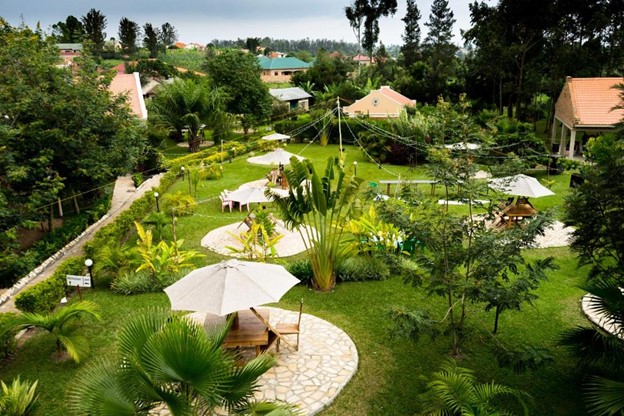 For more wedding venues across the different districts of Uganda, check out our vendor's page which has more than 300 wedding venues. Write to planner@nyomplanet.com for all your wedding needs. Trust us as your number one wedding planners in Uganda.