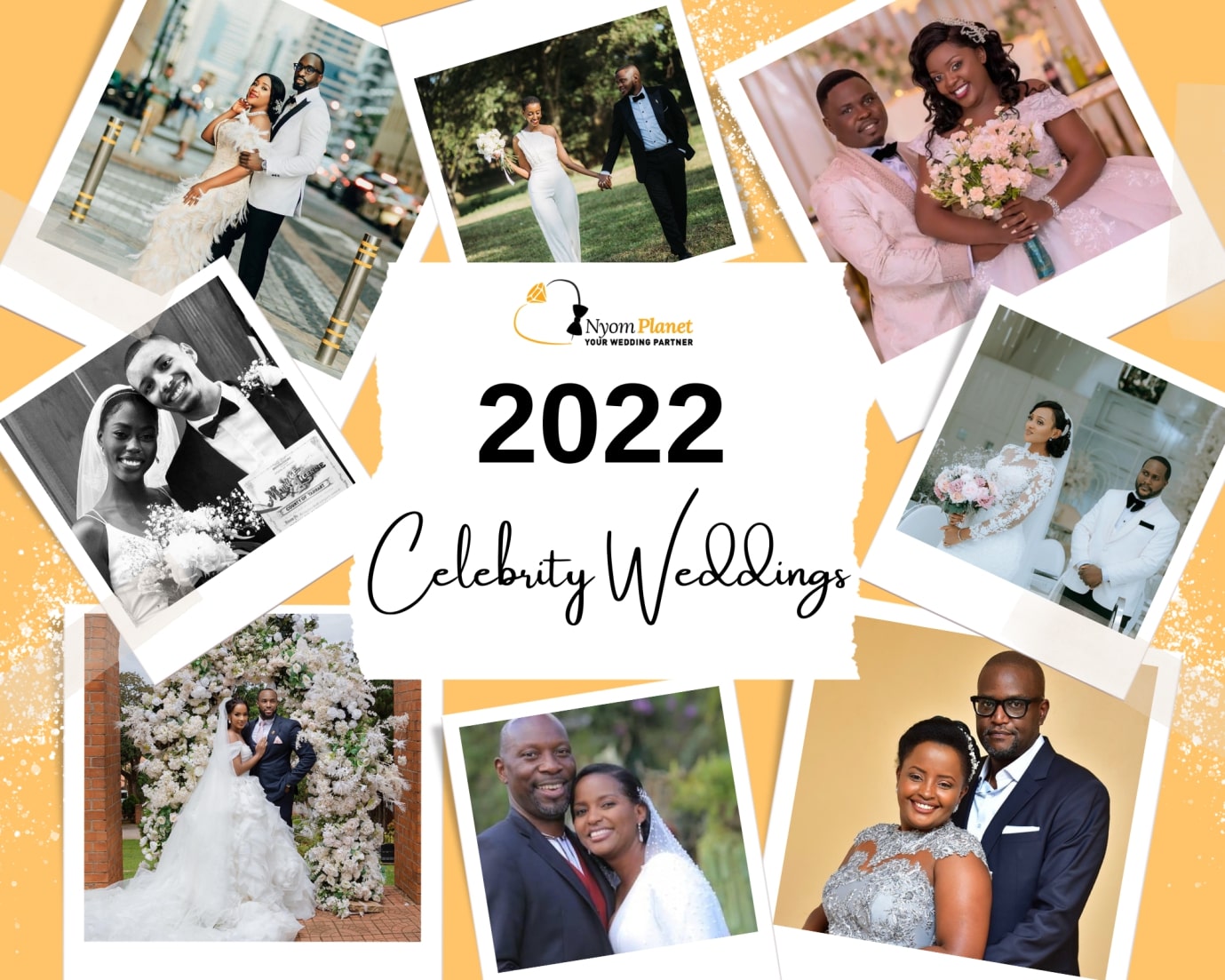 The Best of 2022 Ugandan Celebrity Weddings
We all enjoy weddings but celebrity weddings 'slap' differently. 2022 gave us quite a number of Ugandan celebrity weddings. Some simple, others over the top but all glamorous weddings. We saw some of our top Ugandan celebrated personalities tie the knot and it was a joy to behold. We go down memory lane of some famous Ugandans' weddings that happened last year.

1. Lucy Smize & Henry Mulira
Actress and content creator Lucy Smize (real names Lucy Bunyenyezi) who also happens to be daughter to the late tycoon Ezra Bunyenyezi married the love of her life Henry Mulira in a pompous ceremony. Known for her sense of fashion displayed all over Instagram, her wedding wasn't a disappointment either- her ruffled bridal gown was a huge trend in 2022. They tied the knot on 9th December at Namirembe Cathedral.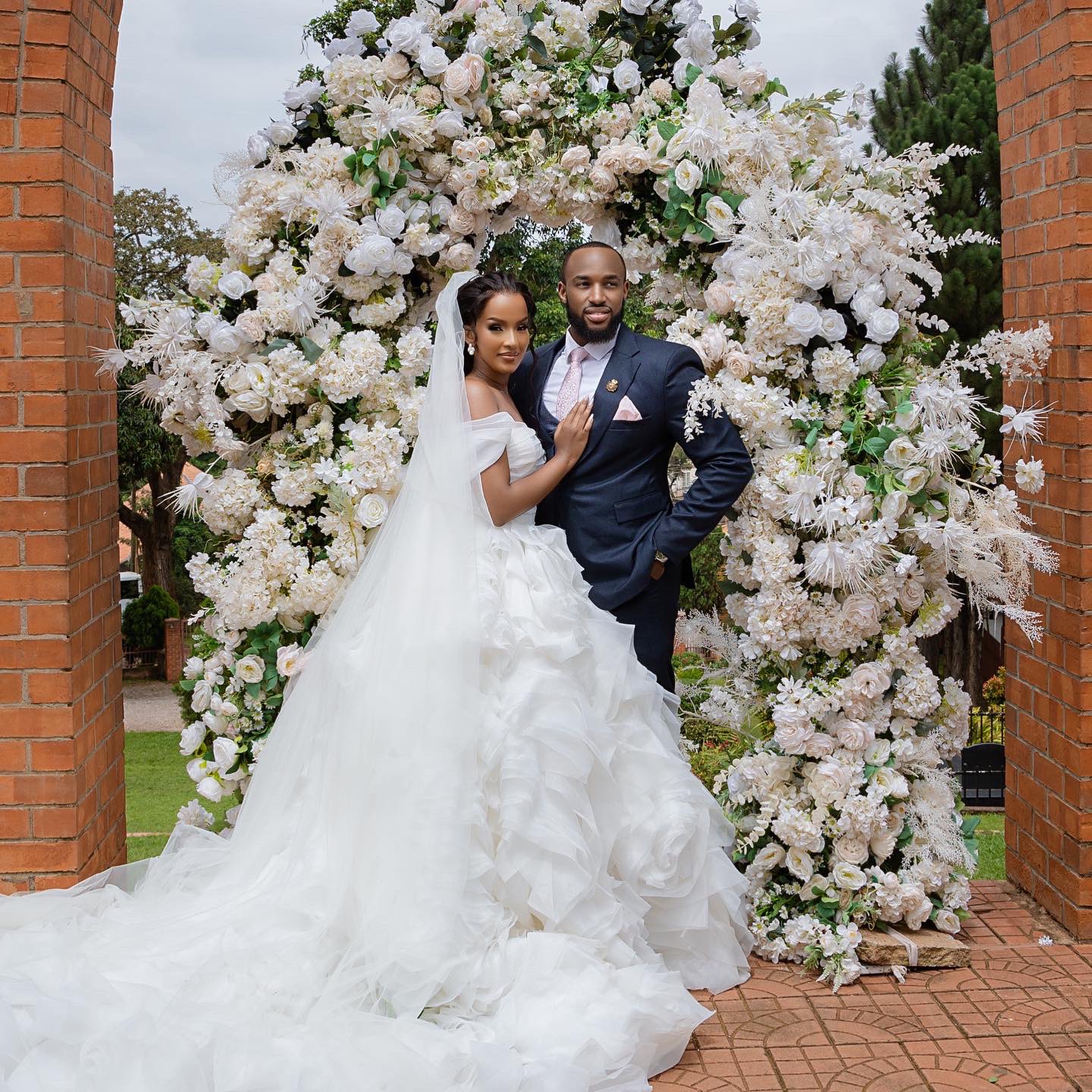 2. Mackline Asiimire & Emeka (the romantic Mukiga)

Radio personality, comedian and events emcee, Emeka also known as the Romantic mukiga (real names Bareija Collins Magyezi), who earlier had proposed to his fiancée in romantic style, was introduced by his fiancée Mackline Asiimire in a beautiful ceremony at her parents' home in Bushenyi. He shared, with glee, the news and photo moments on his twitter page. Congratulations Emeka for being given the girl!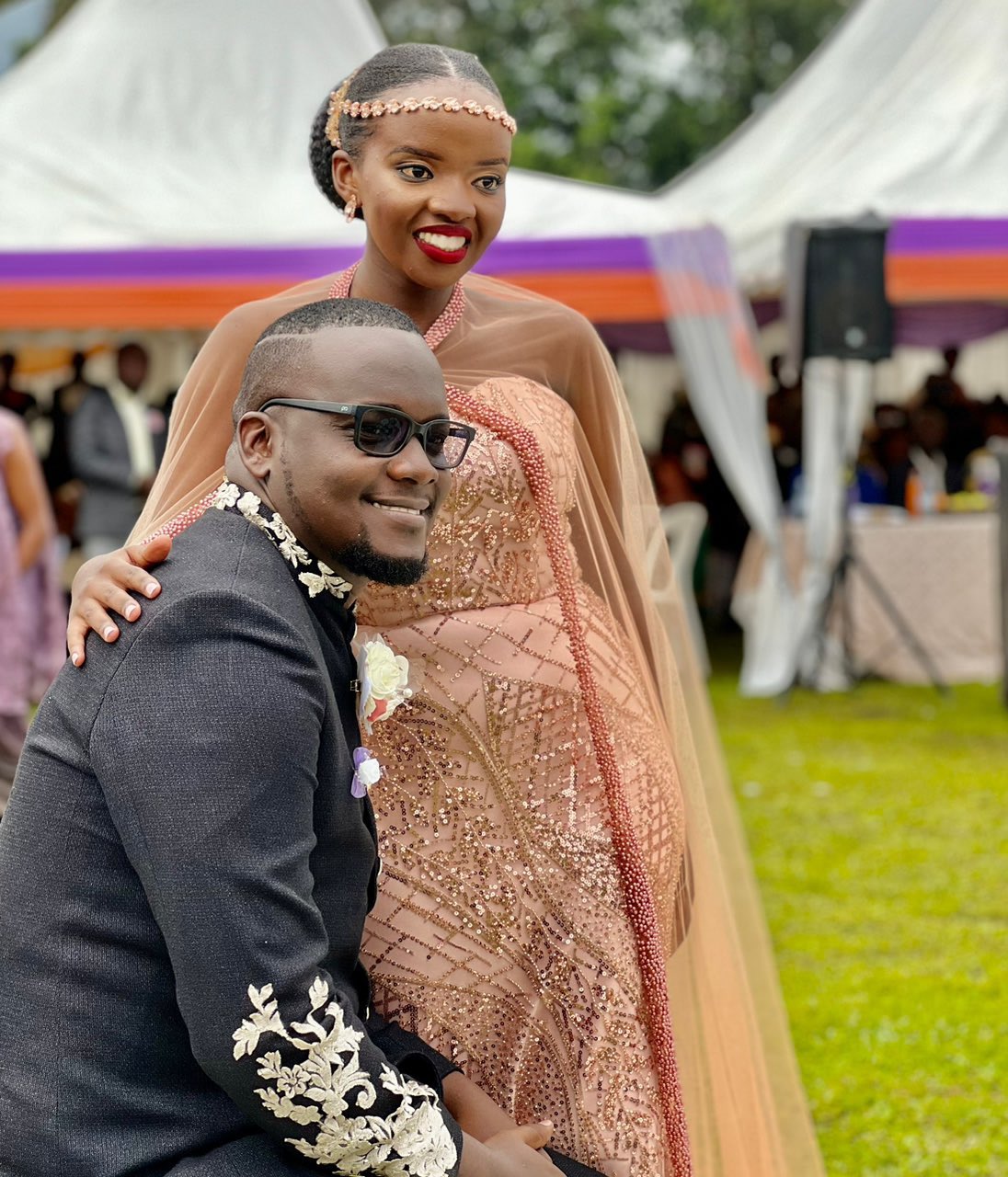 3. Waiswa Mufumbiro
NUP Vice spokesperson Alex Waiswa exchanged vows with beloved wife Edith Katende on 16th December, 2022 at Namirembe Cathedral. His best man was his identical twin Tenywa, the ceremony was graced by the full force of his political party led by party president Robert Kyagulanyi and his wife Barbie Itungo.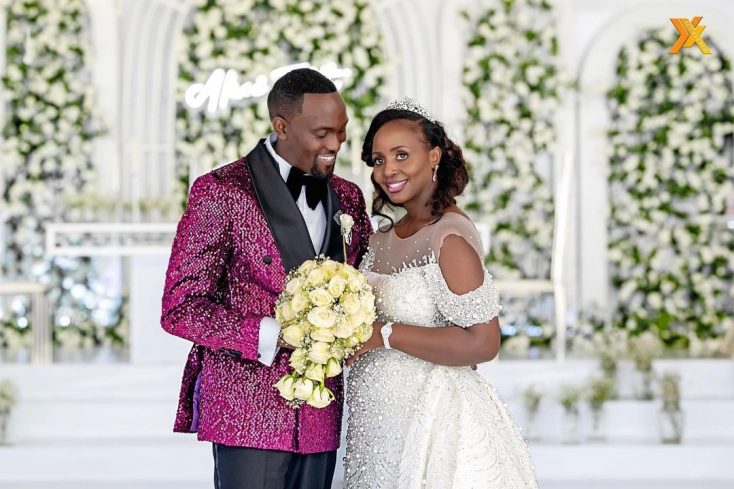 4. Christine and Don Patrick Bugingo
Former MUBS Guild President, Patrick wedded Christine on 20th December last year in a lovely ceremony graced by Her Royal Highness Sylvia Nagginda a friend to the couple. Bugingo had earlier in the year proposed to Christine in Paris, the city of love! These are the kinds of proposals that make love feel sublime and real! How do you say no?!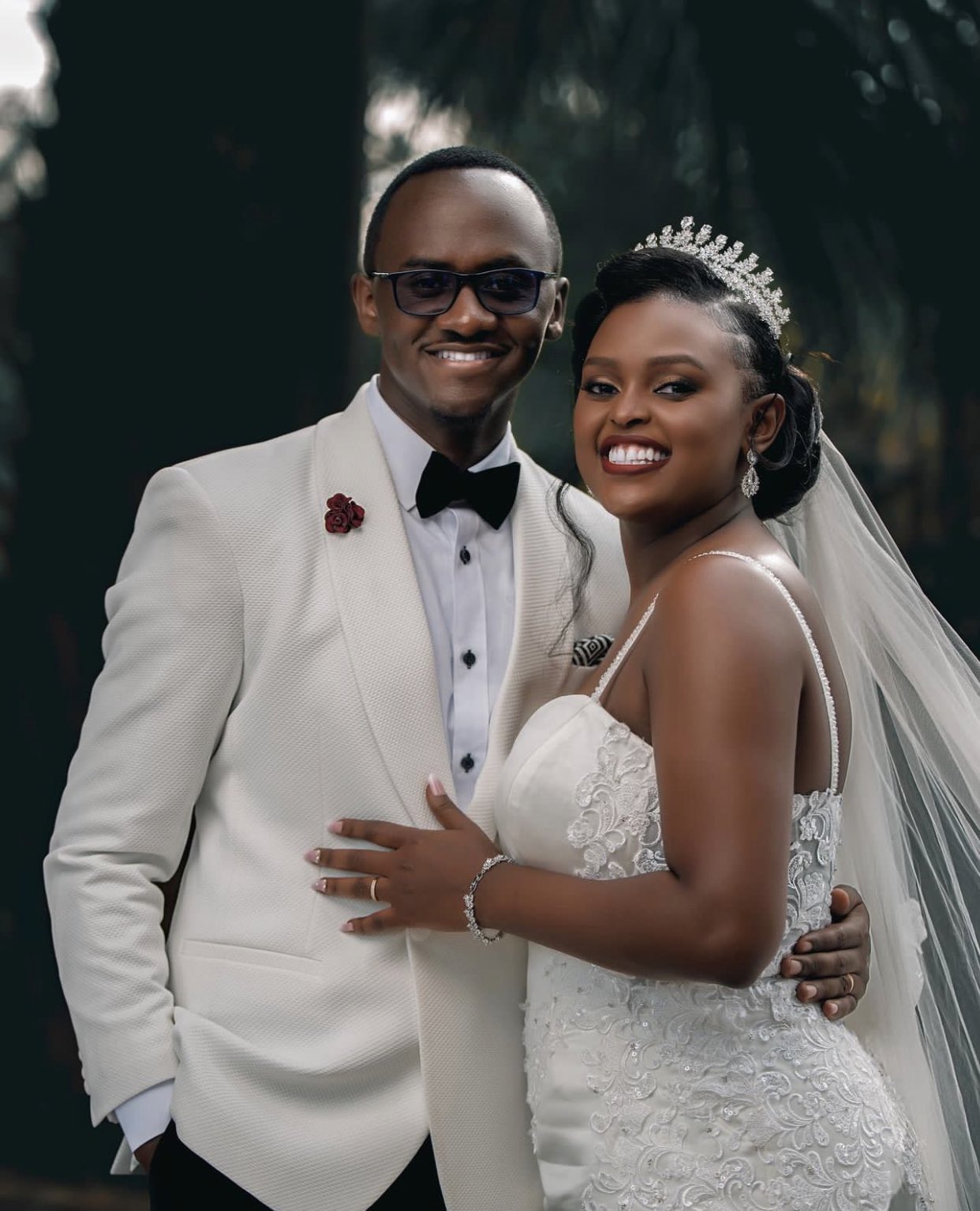 5. Anita Fabiola and Mark Ronald Mubiru
One of her posts on Instagram read "On my way to my husband's home after they said I'd never get married because I'm a slay queen." Social media bore the news and pictures of the surprise ceremony known in Toro and Bunyoro as "Okugamba Obugyeni." This followed a 2021 proposal by in Maldives where, caught offguard, Fabiola was seen quite emotional as Ronald bent the knee.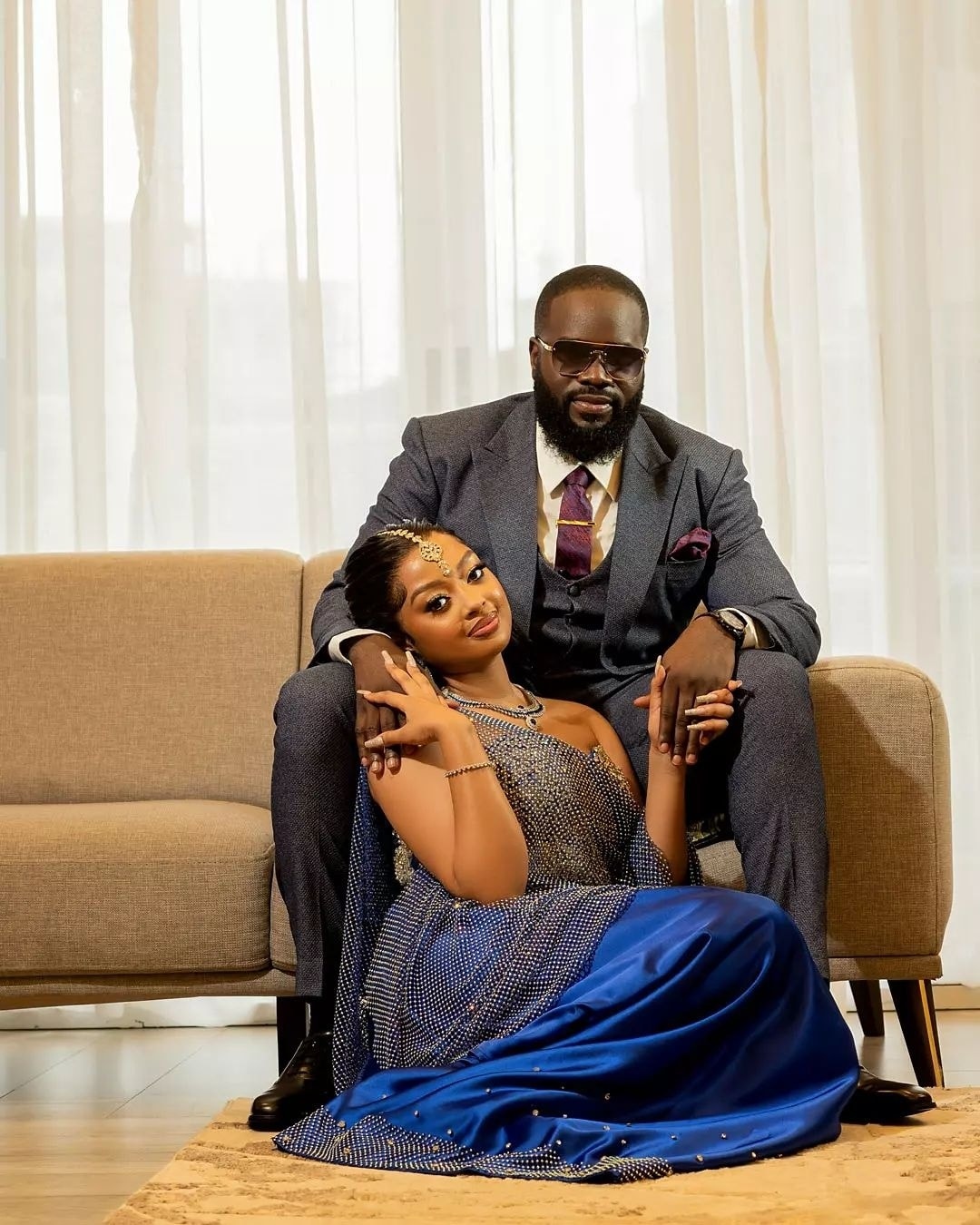 6. Maria and Edward Watson Nsubuga
Timeless weddings CEO and renown wedding photographer was introduced to his fiancee's parents in Entebbe in October 2022. As a photographer himself, it was awesome to see what he made of his Kwanjula photos. They were a unique blend of vintage and modern photography.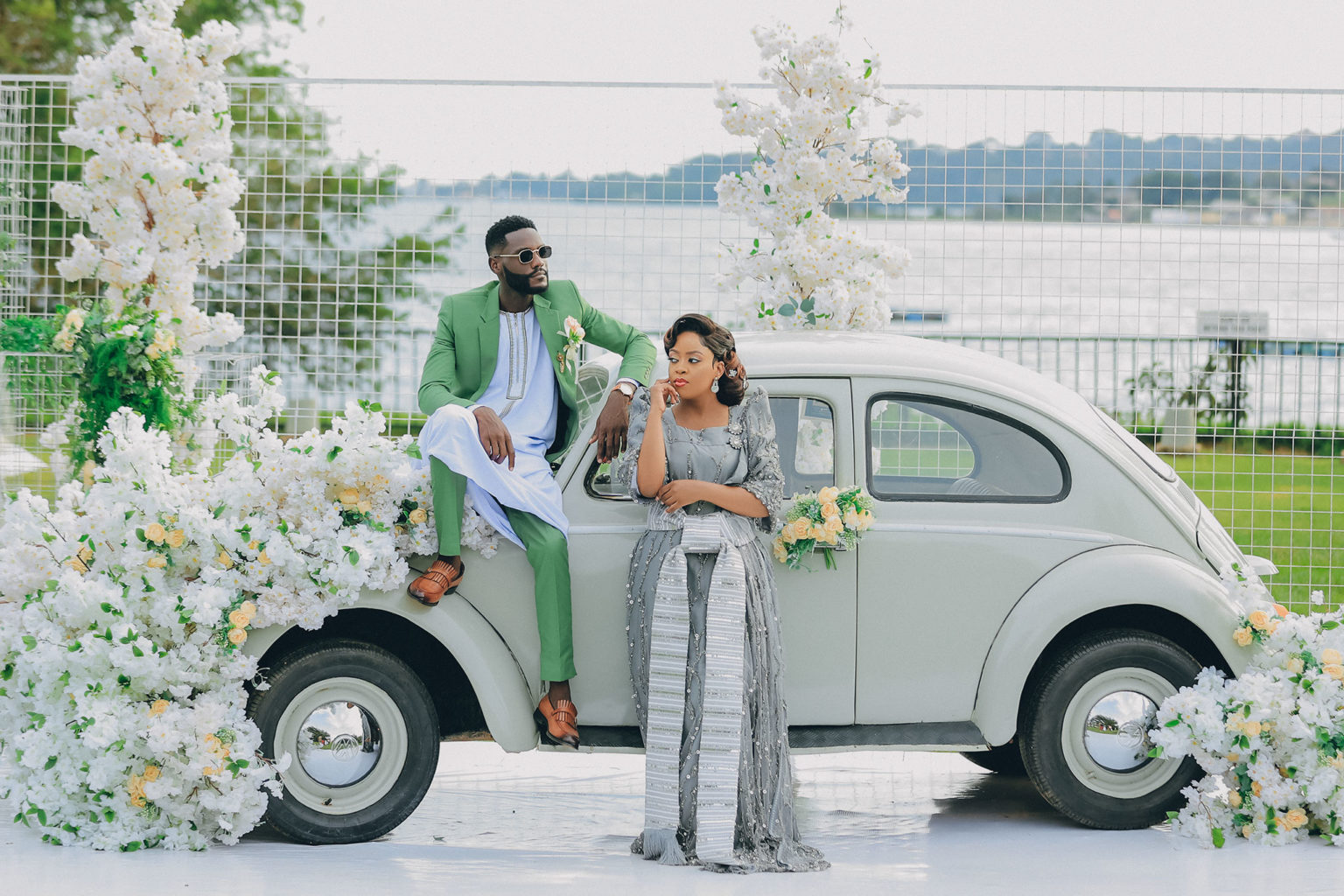 7. Bridget Namirembe and Francis Zaake
Opposition politician and Mityana Municipality member of parliament, Francis Zaake walked down the aisle with longtime partner Bridget Namirembe in a lovely ceremony held on 8th September at Mityana Cathedral Parish. Bridget wore a Cinderella gown as Zaake wore a three piece suit. They later held their reception at Boma grounds thronged by opposition big wigs like the Rt Col Dr Kizza Besigye and other politicians from the NUP Party.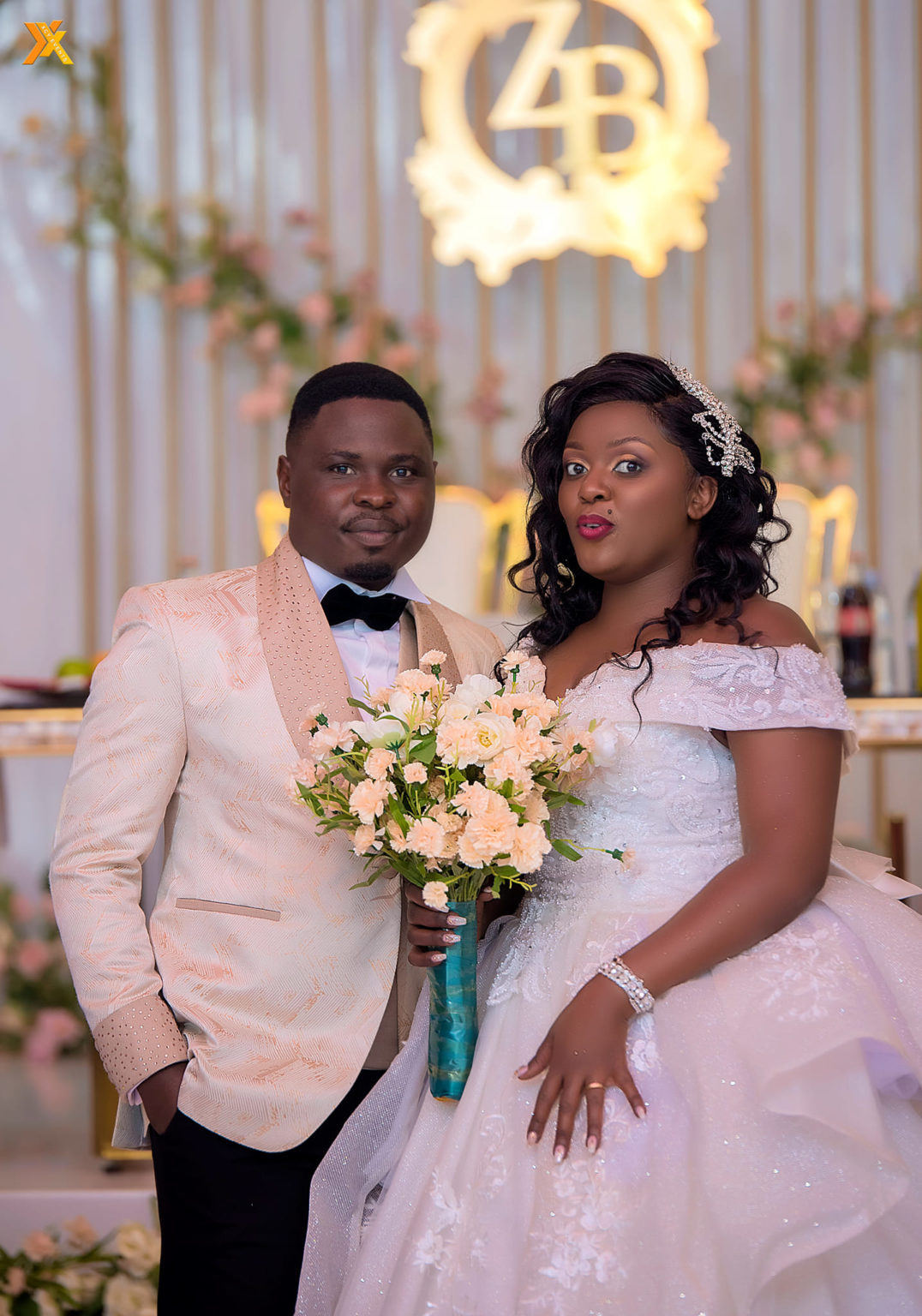 8. Esteri Mugurwa and Ivan Muhoozi
Esteri Mugurwa, daughter to General Salim Saleh (real names Caleb Akandanahwo) tied the knot with city businessman Ivan Muhoozi in a lavish ceremony on 24th September. A beautiful grand reception was held for their guests at Lake Victoria Serena hotel Kigo.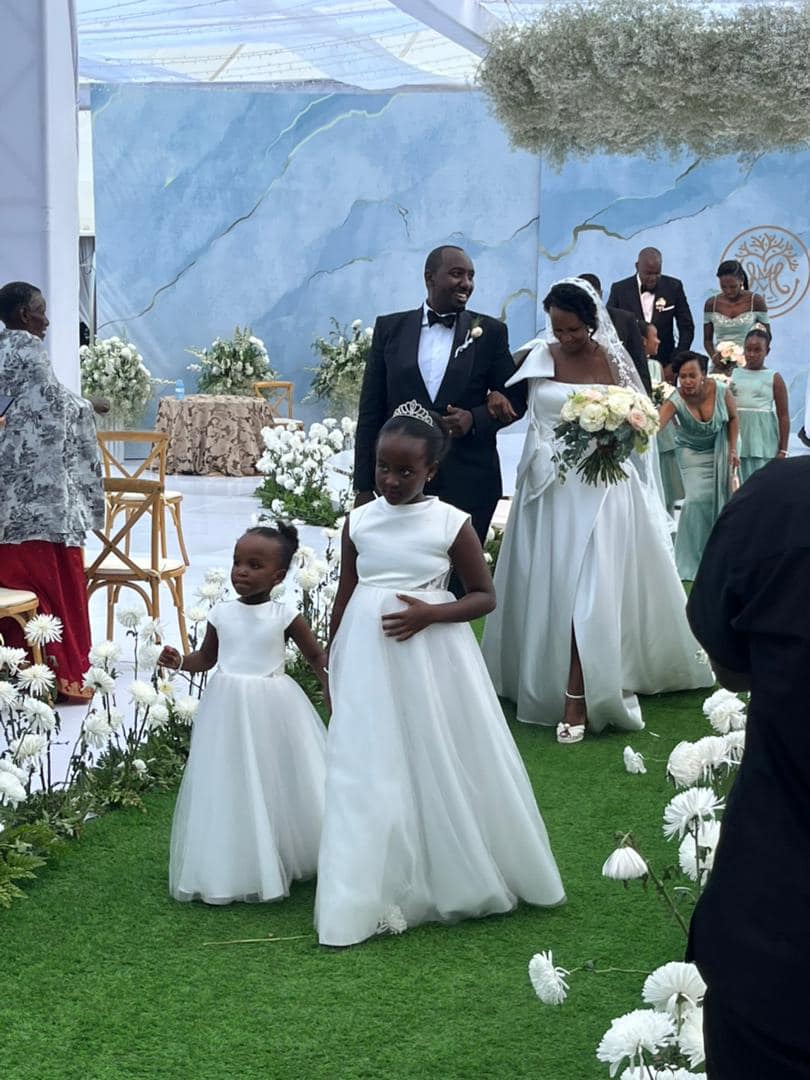 9. Jackie Ssenyonga and Aaron Ssenabulya
Renowned city pastor Jackson Ssenyonga's daughter, Jackie married Aaron Ssenabulya at Christian life church on 6th August. The ceremony was aired live on Top Television. She owned both the church and station quite literally. Their traditional ceremony had been held earlier at the Ssenyonga residence.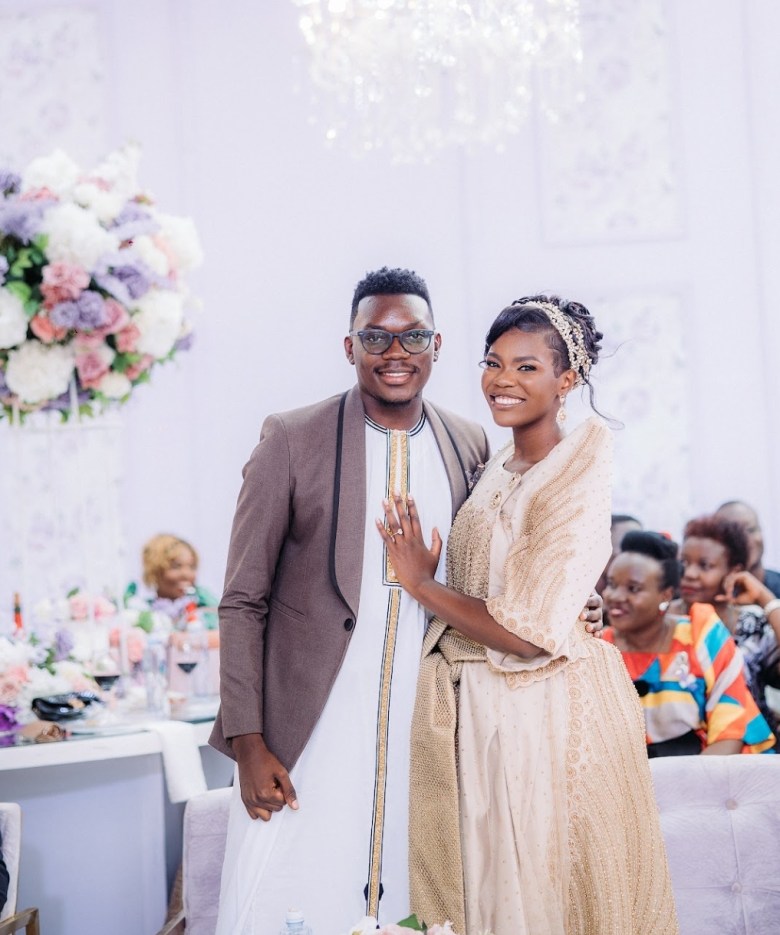 10. Anita Among and Moses Magogo
The Speaker of Parliament, Hon Anita Among introduced her fiancée FUFA president Moses Magogo in a private introduction ceremony in Bukedea District on 12th August. The secret introduction was announced by her deputy Hon Thomas Tayebwa on his twitter handle. Despite the swirling rumours, the too seem to be slated to give us a high profile wedding this year.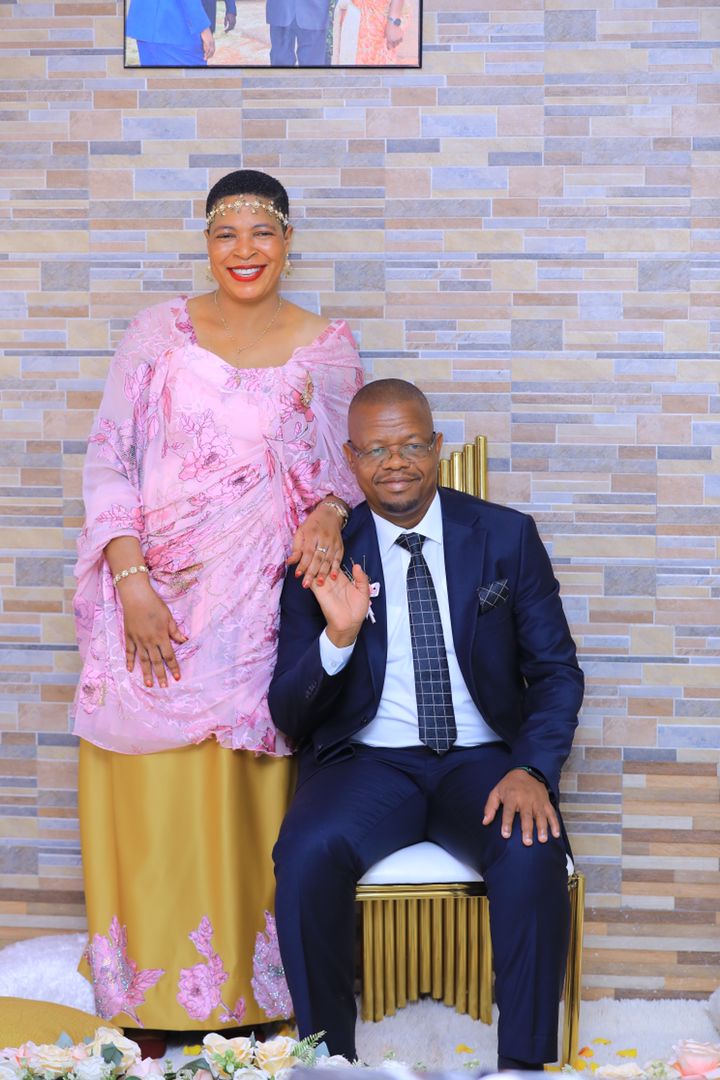 11. Anne Juuko & Apollo Makubuya
Award winning banker and Stanbic Bank's CEO Anne Juuko married city lawyer and minister in the Buganda government Apollo Makubuya on 26th August at Namirembe Cathedral. The highly prestigious ceremony was attended by the crème de la crème of corporate Kampala with the chief guest as the queen of Buganda Her majesty Nabagereka Sylvia Nagginda.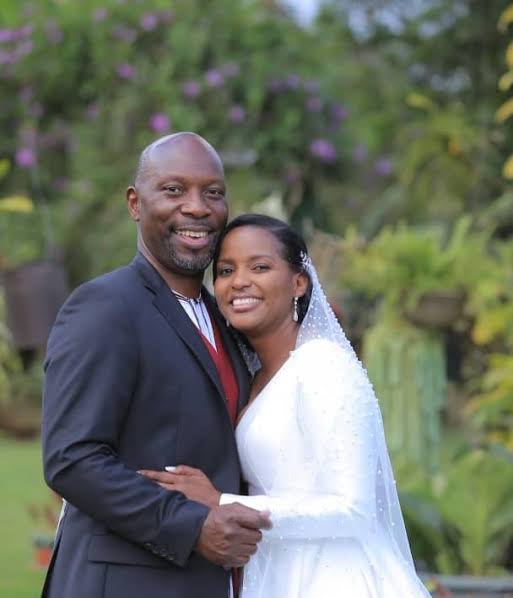 12. Jemima Bagonza and Micheal Kyambadde
Amelia Kyambadde's son, Micheal Kyambadde said "I do" to his partner Jemima in a joyful ceremony held on 17th July, 2022. The former Mawokota MP, Amelia shared her joy via her social media pages in a video she recorded before setting off for the ceremony. One of the attractions at the wedding was Jemima's off shoulder gown and her trendy wedding hairstyle- a large long braided pony tail going upto her waistline. We like it when style visits weddings. It's always epic!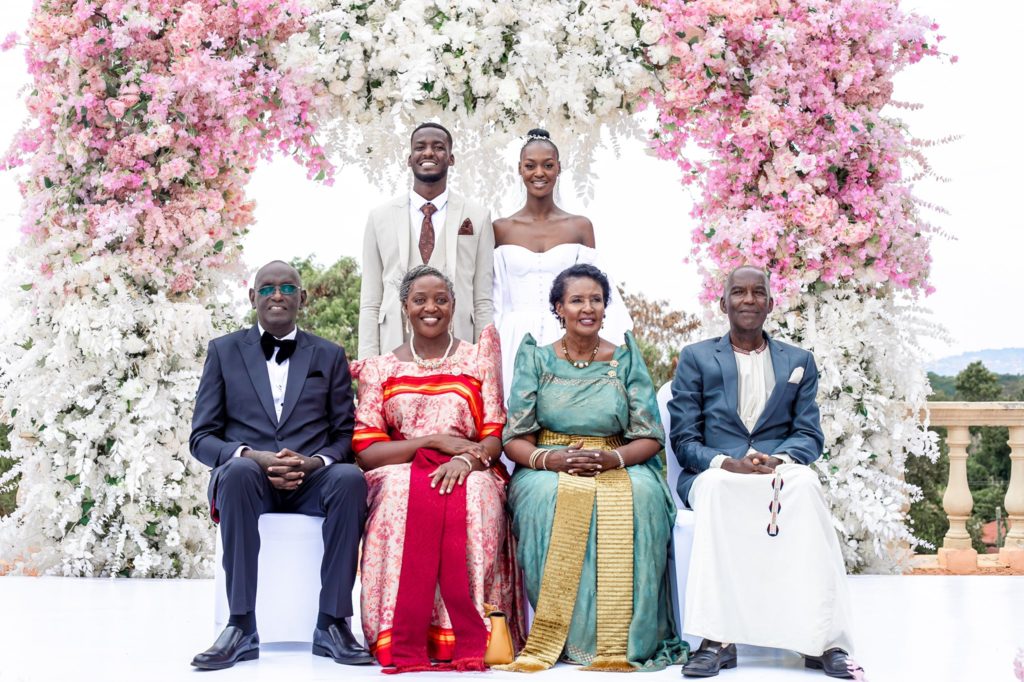 13. Irene Mutuzo and Samson Sevume
A distinguished poet, tech enthusiast and PR for Diwala who is also a member of the Nyom Planet Board of Directors got married to her best friend on 2nd July. She posted one of the moments captured on her instagram captioned "2nd July was such a dream. Got married to my best friend. You can now call me Mrs. Sevume"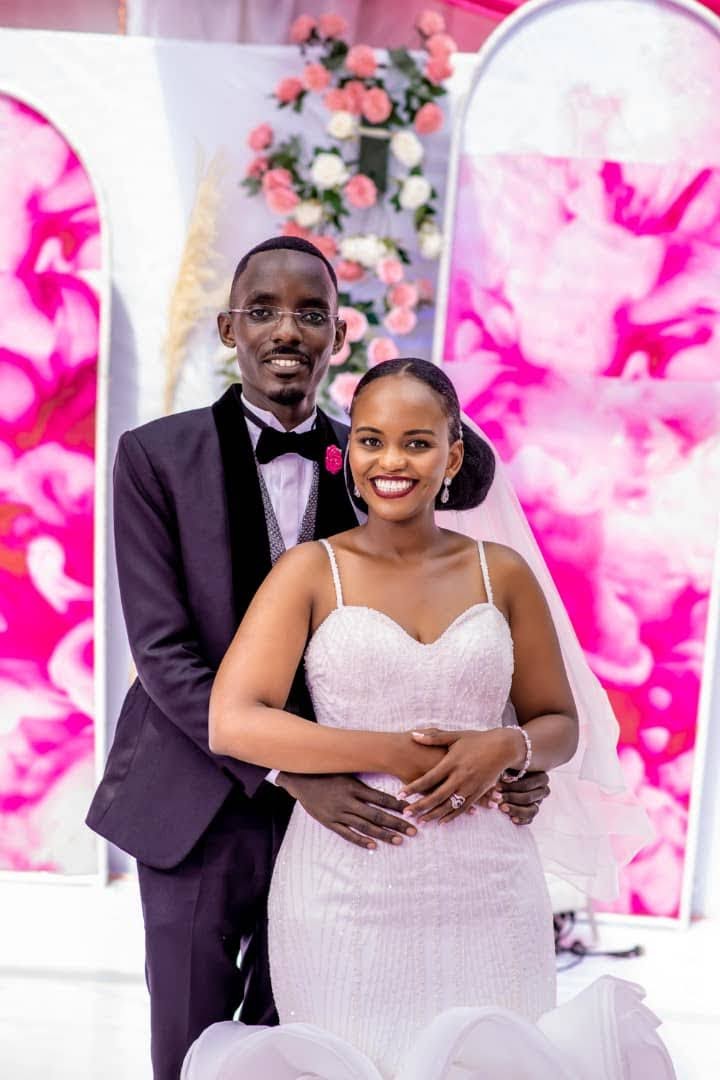 14. Liz Nkunda & Jeff Ssemakula
Proprietor of Makula pictures, a celebrated wedding photography company, got married to his long time partner in a simple civil wedding on the 21st July 2022. One of the highlights of the wedding was the couple reciting their own written vows. The other was Liz's chic look in a bridal panty suit-another 2022 trend! They hosted their guests to a reception at Latitude!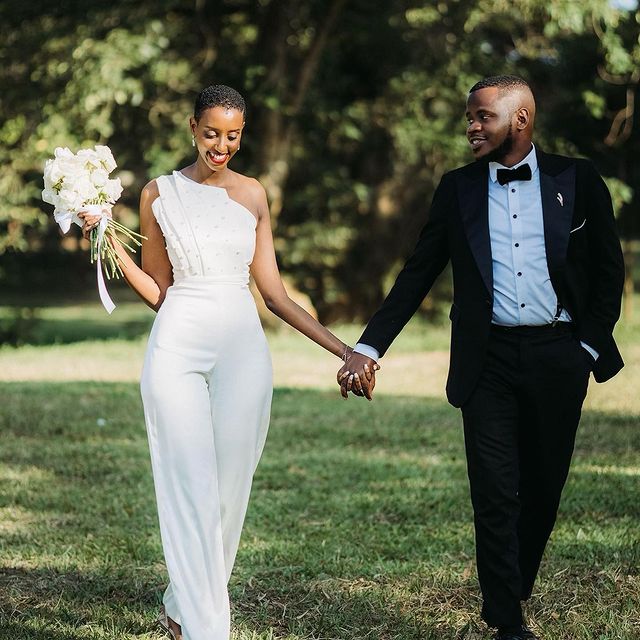 15. Sheila Nduhukire & Derrick Kakonge
The Public Relations Officer of National Medical Stores and former news anchor at both NBS and NTV Uganda married businessman Derrick Kakonge in a beautiful ceremony held on 16th July,2022. Both the traditional ceremony and church wedding were a marvel for wedding lovers.
16. Nahya Shero and Sultan
An ace-makeup artist, Nahya Shero married a one Sultan and surprised the Ugandan social media in-laws by sharing photos of their beautiful wedding on 23rd June2022. She later changed her name from Ssali to Sultan as she had formerly married businessman Mamoon Gilbert Ssali in 2019.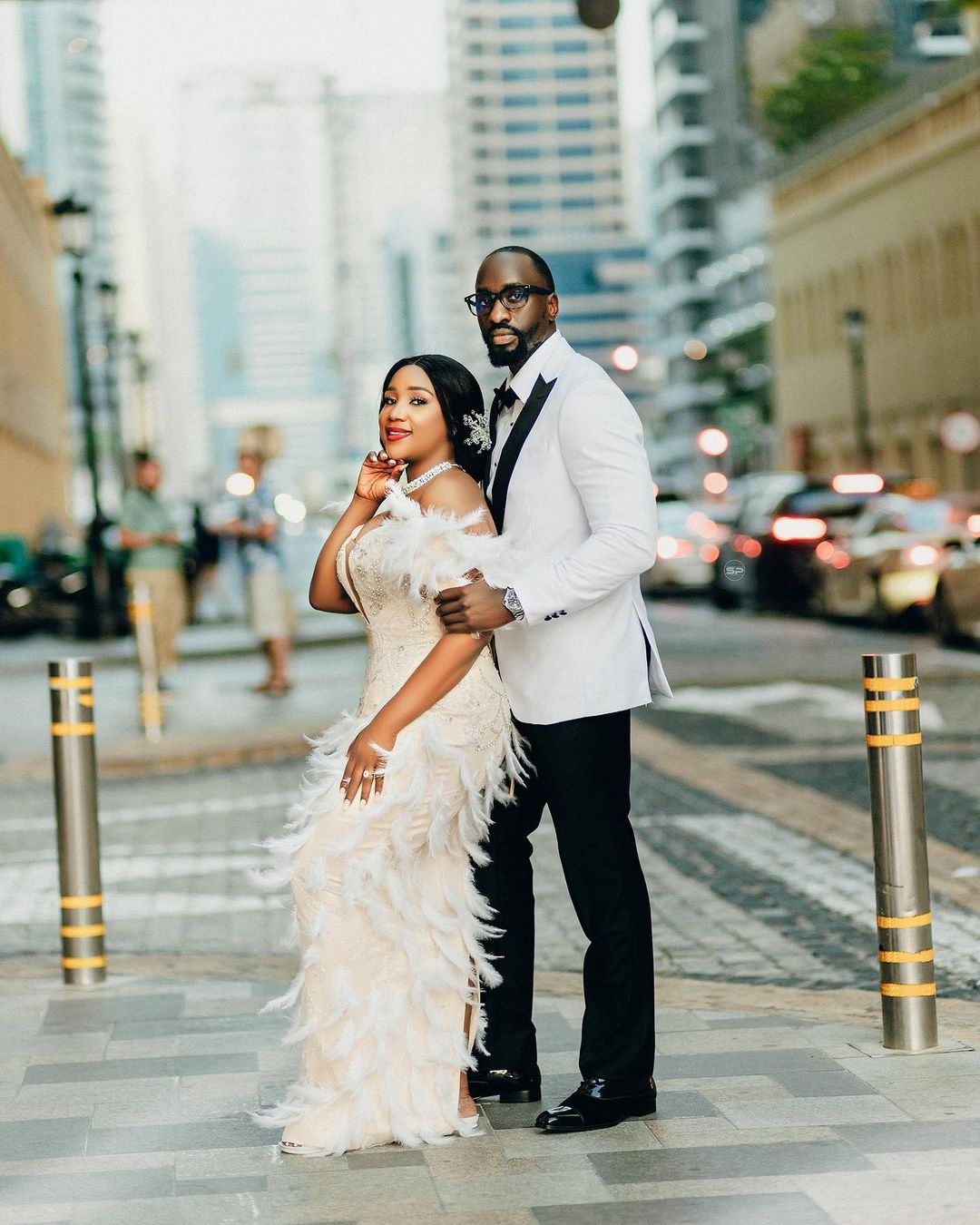 17. Leah Kagasa & Aaron
Former Miss Uganda 2016, now US- based content creator Leah Kagasa said "I do" to her American fiancée now husband Aaron in a civil ceremony on 8th June. She later shared the good news on her instagram to celebrate their union.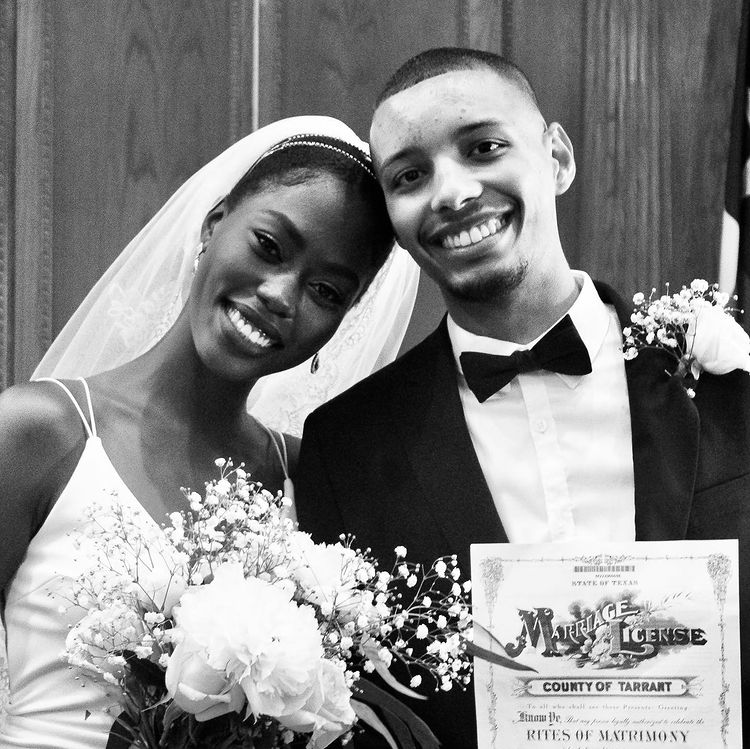 18. Precious Remmie and Raymond Bindeeba
When it comes to love, Precious Remmie (real names Remma Nakitto) crowned the year on a high. Their relationship has not been without its fair share of controversy but the two have kept growing stronger, with the former Spark TV presenter introducing her partner, businessman Raymond Bindeeba, to her parents in a beautiful traditional "Kwanjula ceremony " held on 24th June, 2022.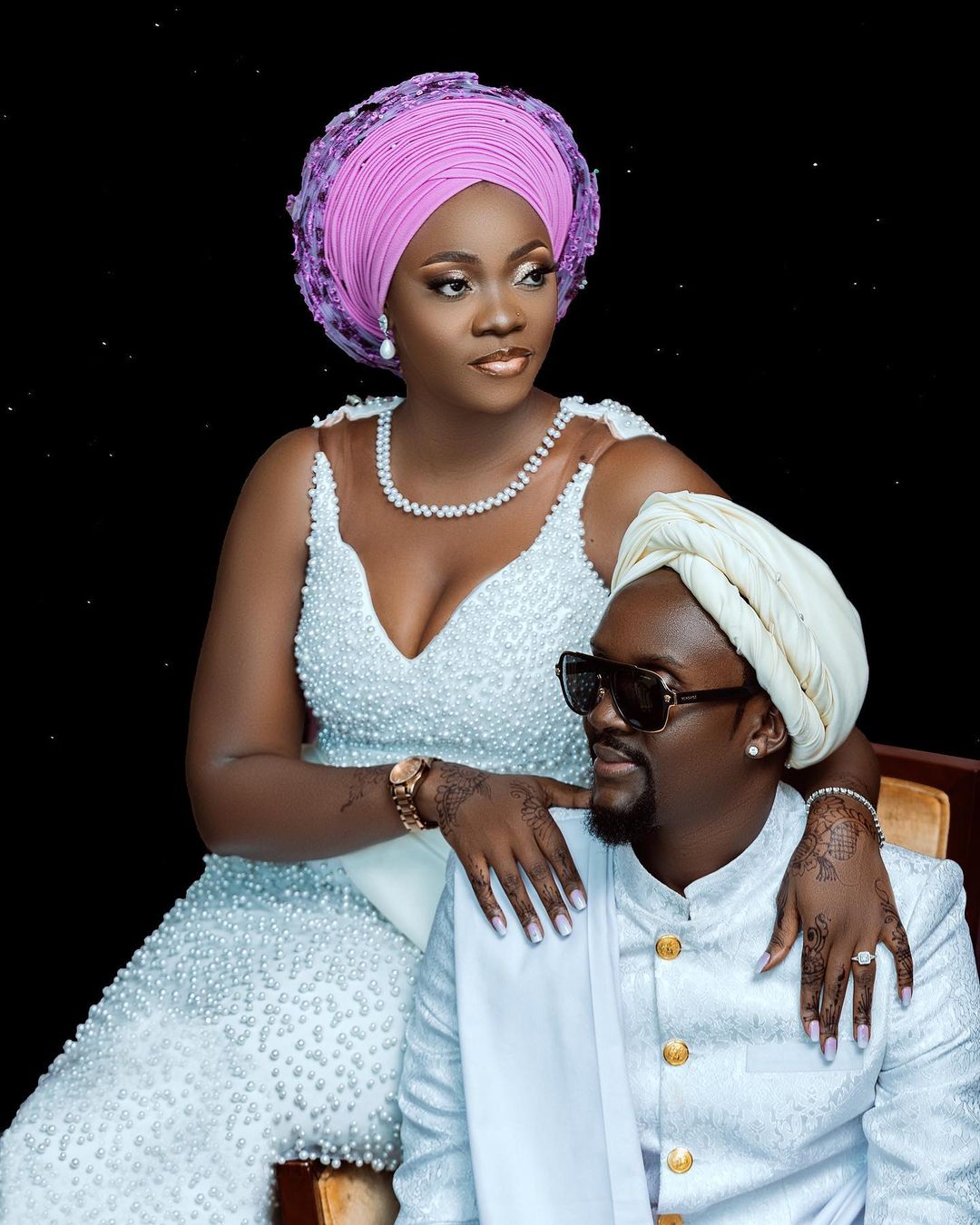 19. Kleith Kyatuhaire & Eddy Kayemba
Former NTV media personality and now ace-saleswoman Kleith Kyatuhaire married businessman Eddy Kayemba in a lovely white wedding ceremony in June 2022. The introduction ceremony earlier was a traditional marvel- a blend of traditional and contemporary décor!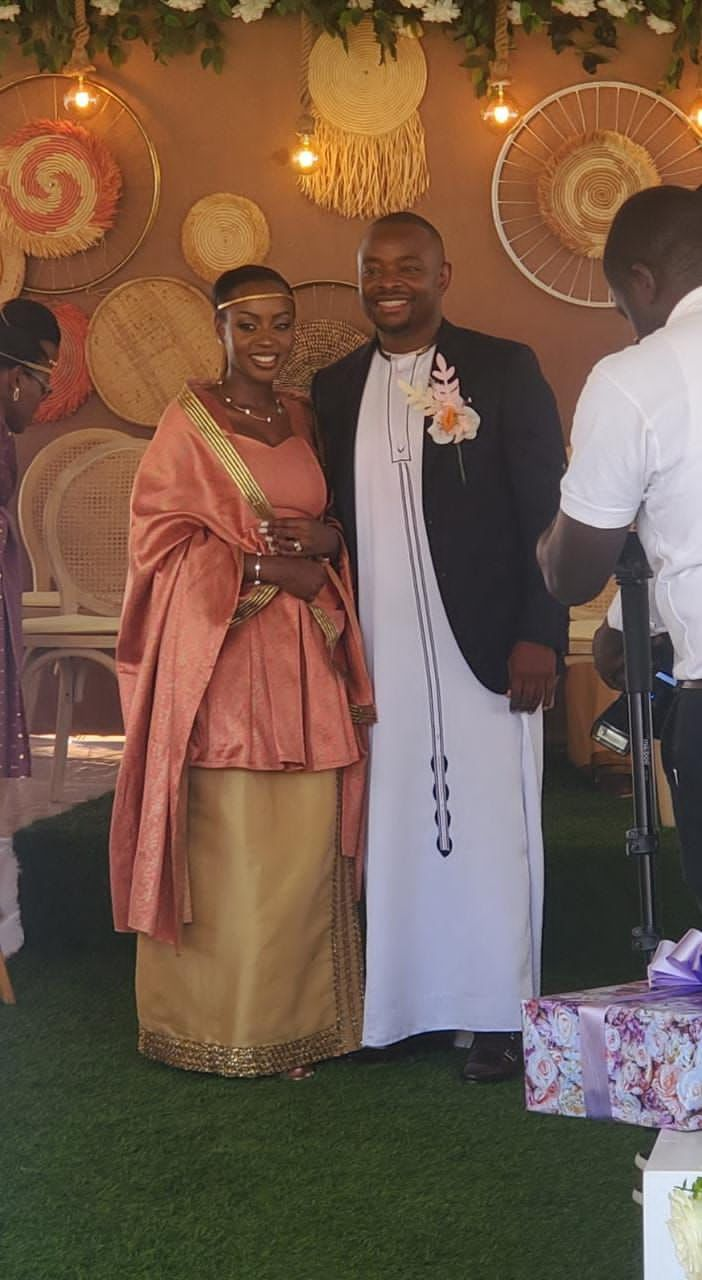 20. Dr. Angela Nagasha Kakishozi and Amanya Tumukunde
In what in Uganda we call an issue of the generals, the president's daughter Angela exchanged vows with Gen Tumukunde's son Amanya at St Paul's Cathedral Namirembe in February 2022.
She was walked down the aisle by another general, her Uncle Caleb Akandanahwo aka Salim Saleh.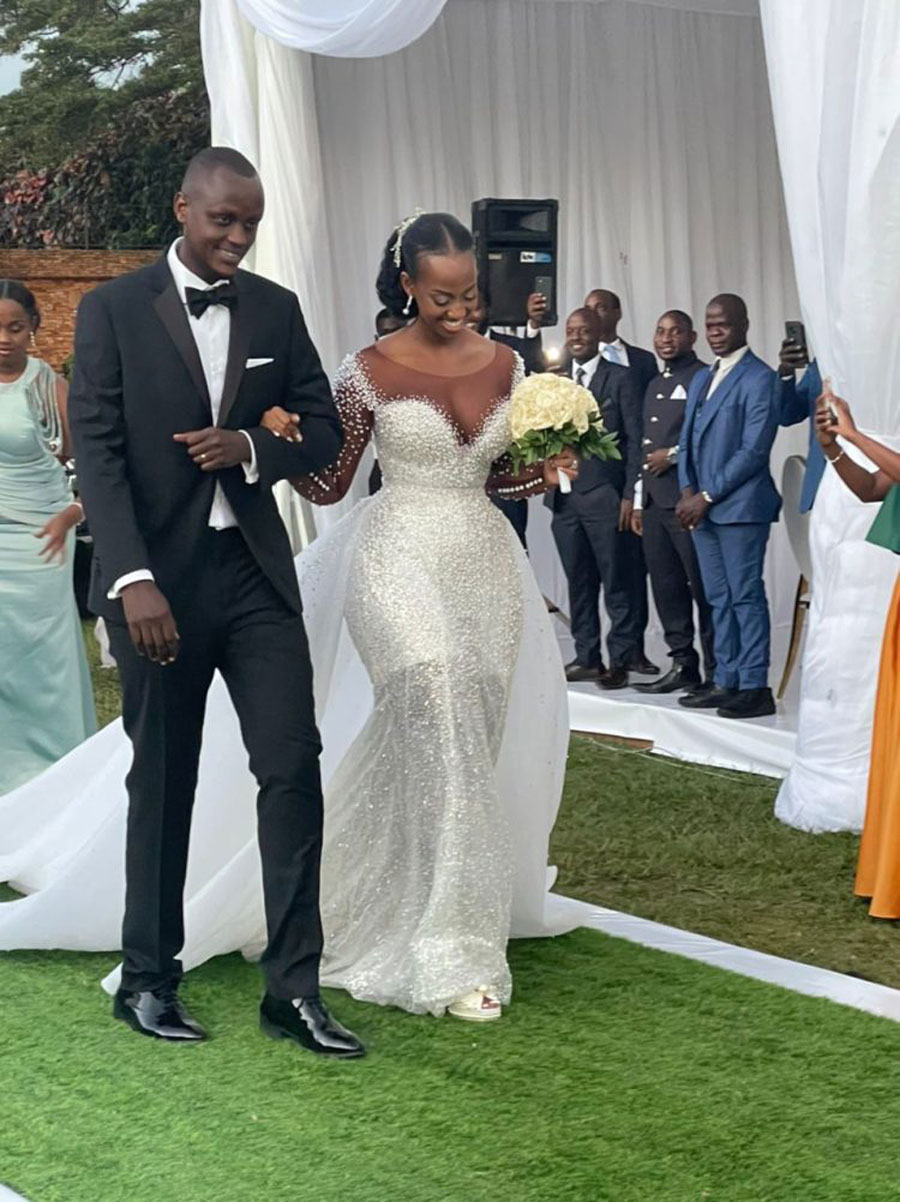 21. Bakri Matovu and Idah N.
We all remember the tall handsome '18 and over' hit maker Bakri Matovu whose shortlived music stint left us yearning for more. Well, this past year, he was introduced to the parents of longtime girlfriend Idah on 18th February, 2022.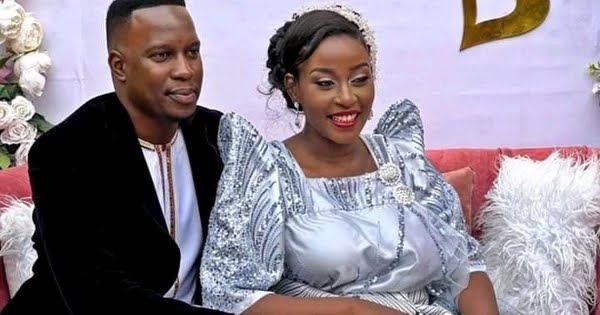 22. Fatisha and Mart Barber
Celebrity Barber, MartBarber (real name Matrinz Shafat) shared the good news with photos from his beautiful wedding on his Instagram accompanied by a beautiful caption saying "My heart is worth melting for my better half. Light has been added to my life, I'm now heading to my destination of happiness." Mart and Fatisha had been together for five years before the proposal in late 2021.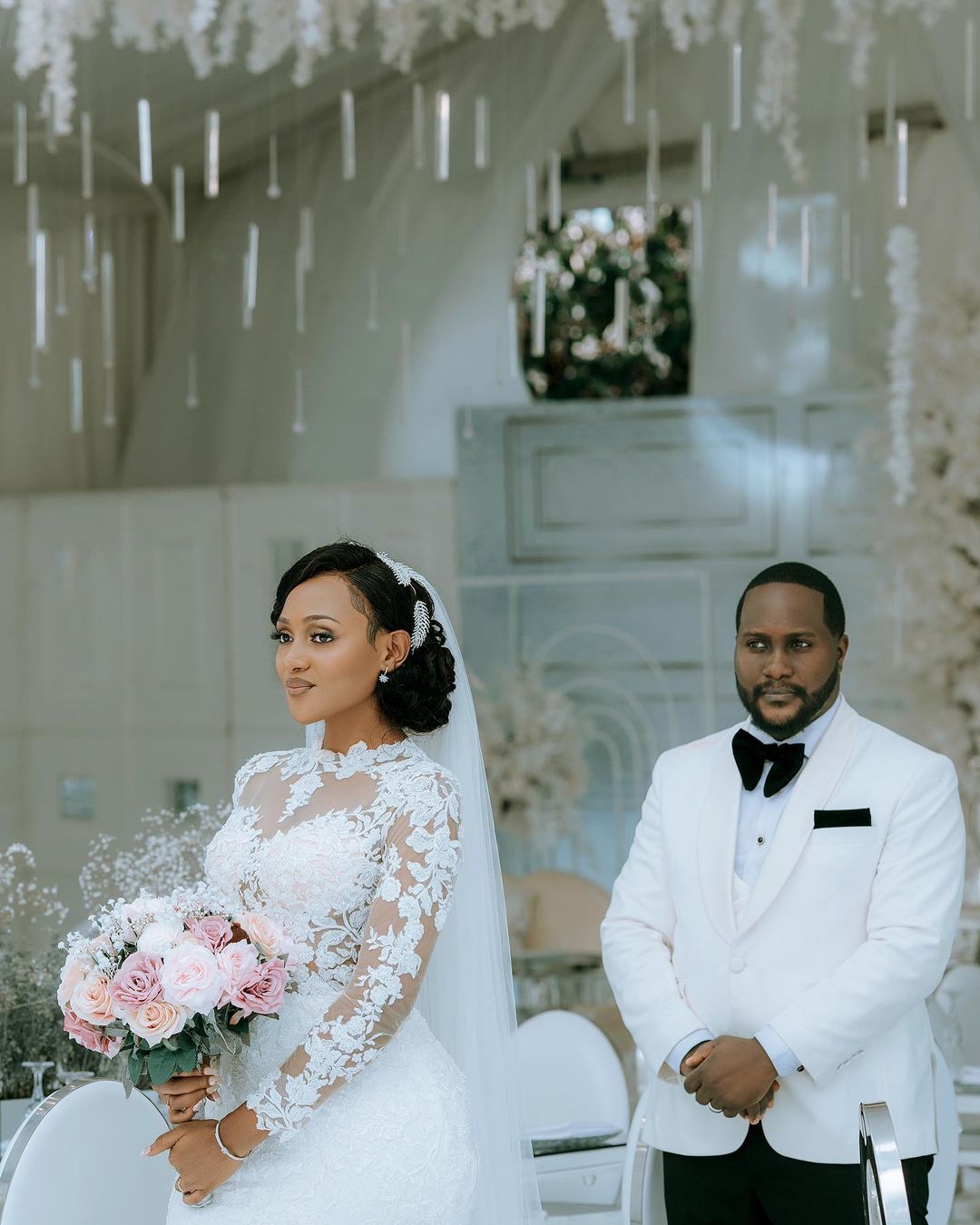 23. Dr Hajat Kulthum Nabunya and husband Eng Acram Gumisiriza
Ex-wife to the late Sheik Muzaata who was also the former mufti of Uganda, Hajat Kuluthum introduced her partner Engineer Gumisiriza and later wedded him in a glamourous Nikka ceremony.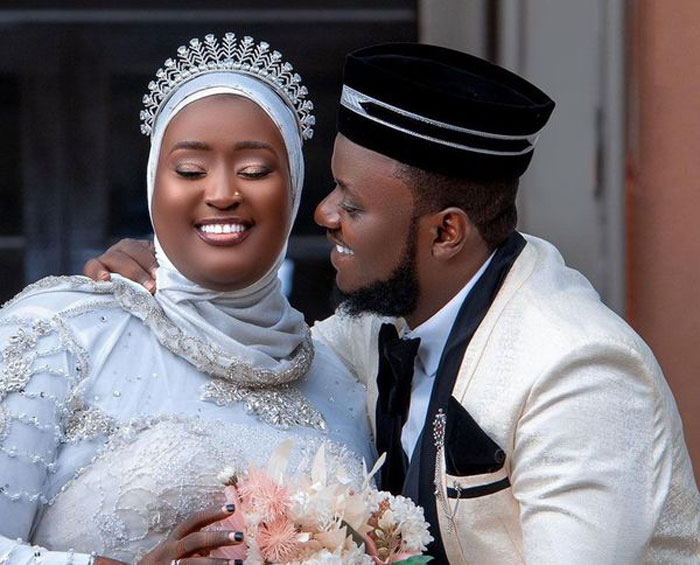 24. Christa Irakoze and Mike Mukula Junior

Captain Mike Mukula's eldest son George Micheal Mukula Jr and most recently crowned Ugandan 2022 Sprint champion wedded his longtime lover Irakoze Christa a Burundian. The wedding held in January at All Saints Cathedral Kampala was officiated by Archbishop of Church of Uganda Dr Stephen Kazimba Mugalu. In attendance were a few close friends and family.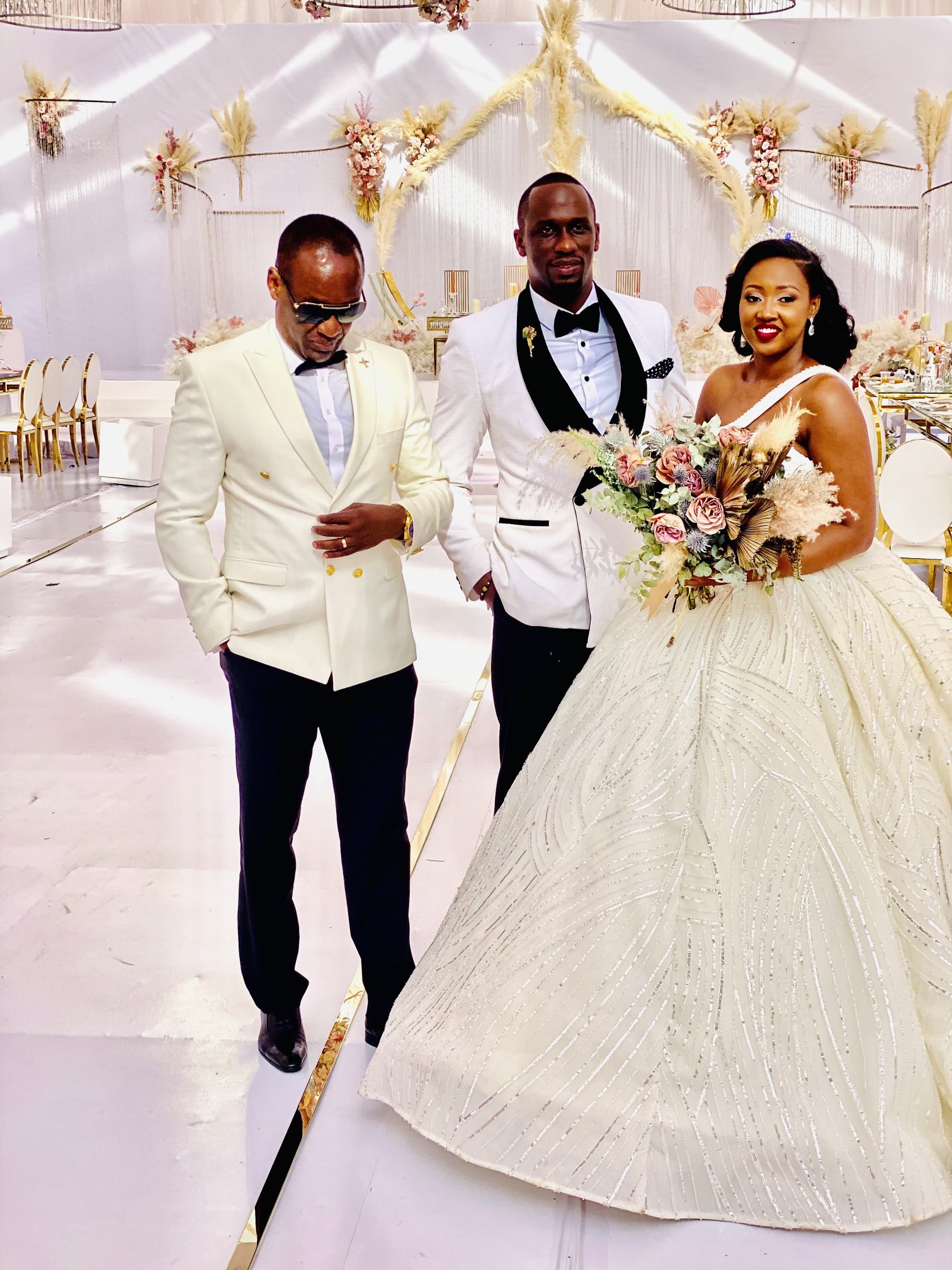 25. Irene and Joseph Kigozi
Deputy CEO and Chief Strategy Officer at NBS television which is part of Next Media Services finally married his longtime lover Irene on 8th January, 2022 in a beautiful ceremony held at Munyonyo Martyr's Basilica. NBS CEO and city tycoons were among the guests who graced the ceremony.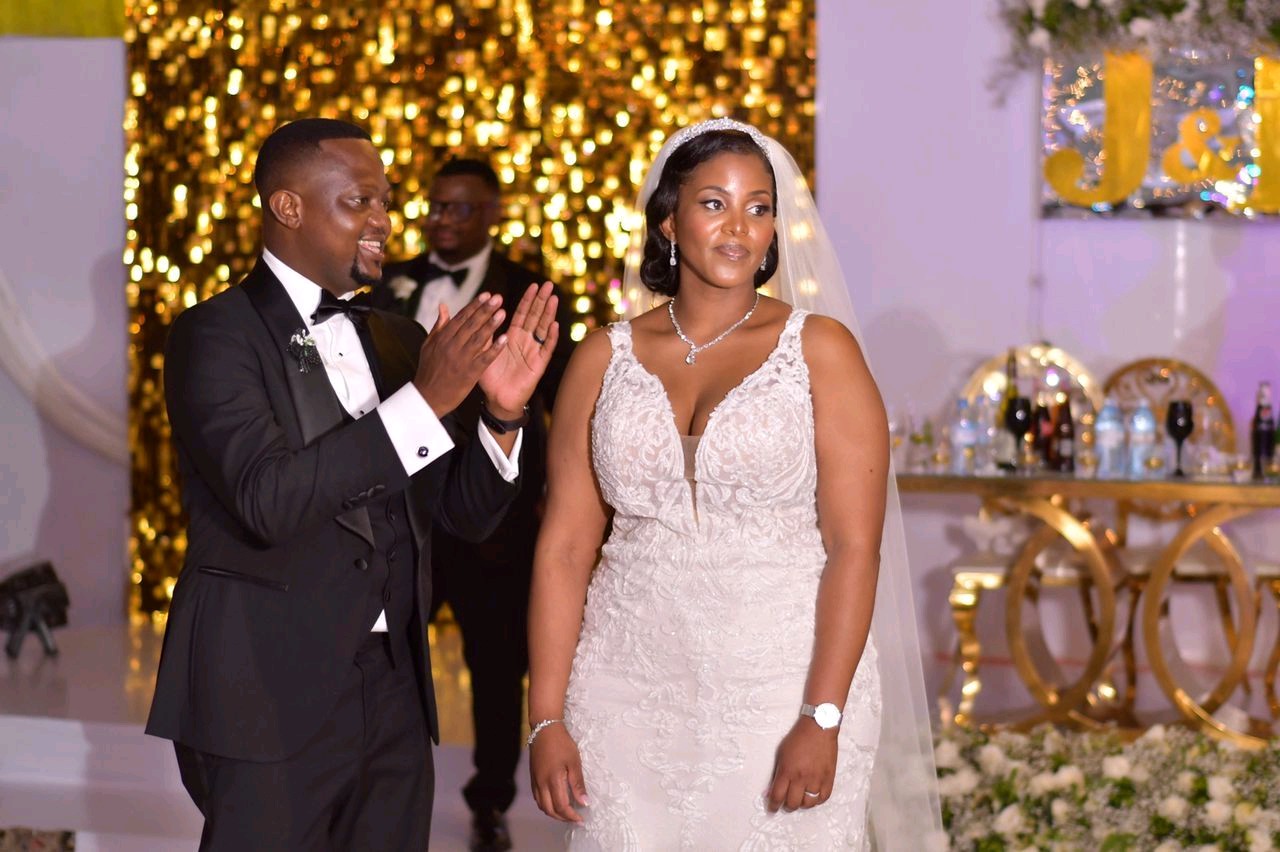 26. Dr. Arnold Ssegawa
Former NTV news anchor, most notable for his distinct mustache and haircut earlier this year got married in a low-key ceremony here in Kampala. He has since gone on to complete his PhD and is now a fully-fledged doctor.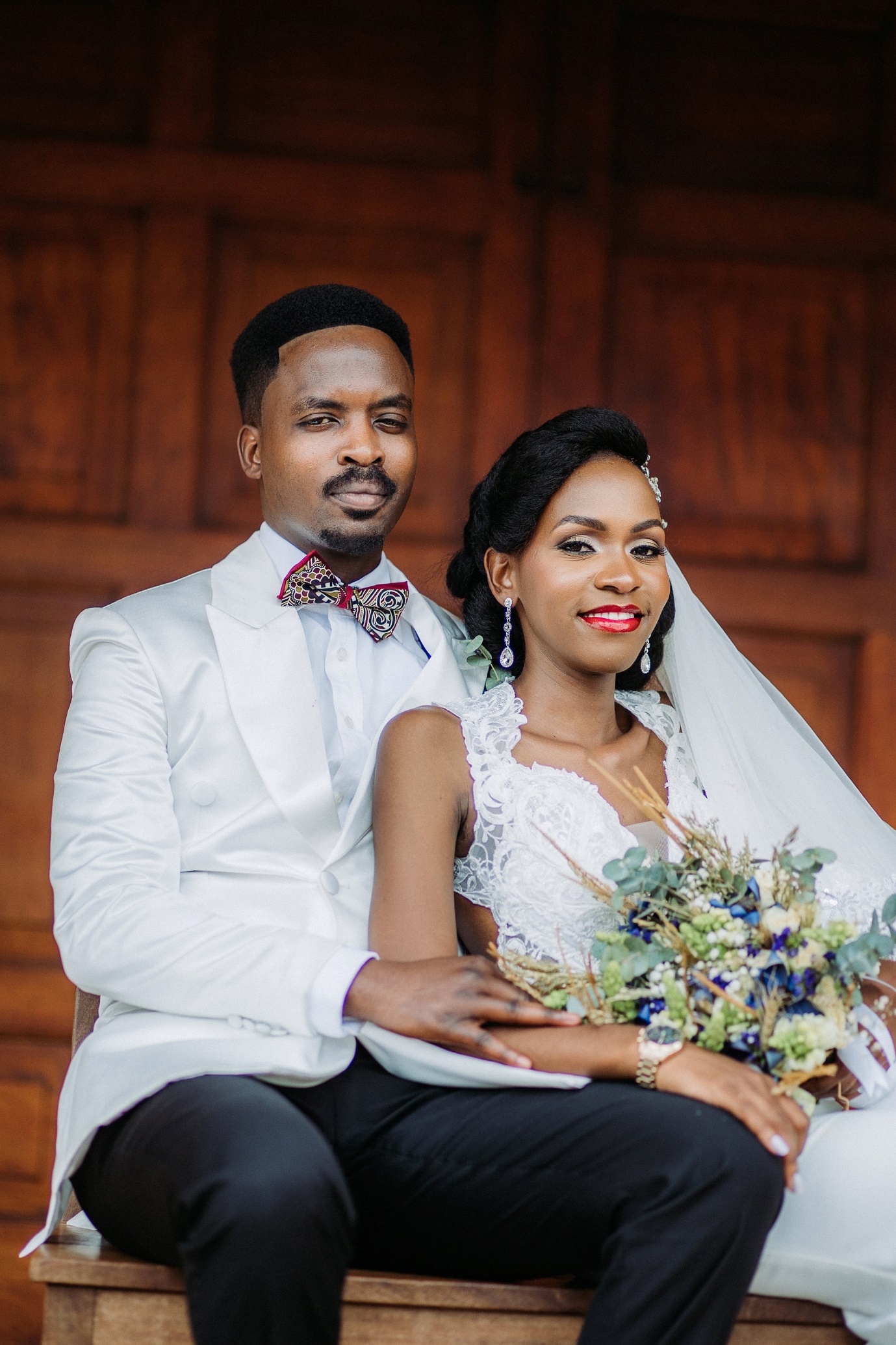 Our wedding prankster trophy for this year goes to Desire Luzinda and Levixone. The two caused quite a stir in the celebrity gossip circles. People have for long suspected them to be dating. The photos from last year that showed them together clad in traditional wedding attire turned out to be for a music video according to Desire. However, these two remained together, with Levixone (real name Lucas Lubyogo) inviting her for his Mbeera Genesis concert in November 2022 where she performed. From the look of things, we just might have a real wedding to tell you about this year. Keep glued.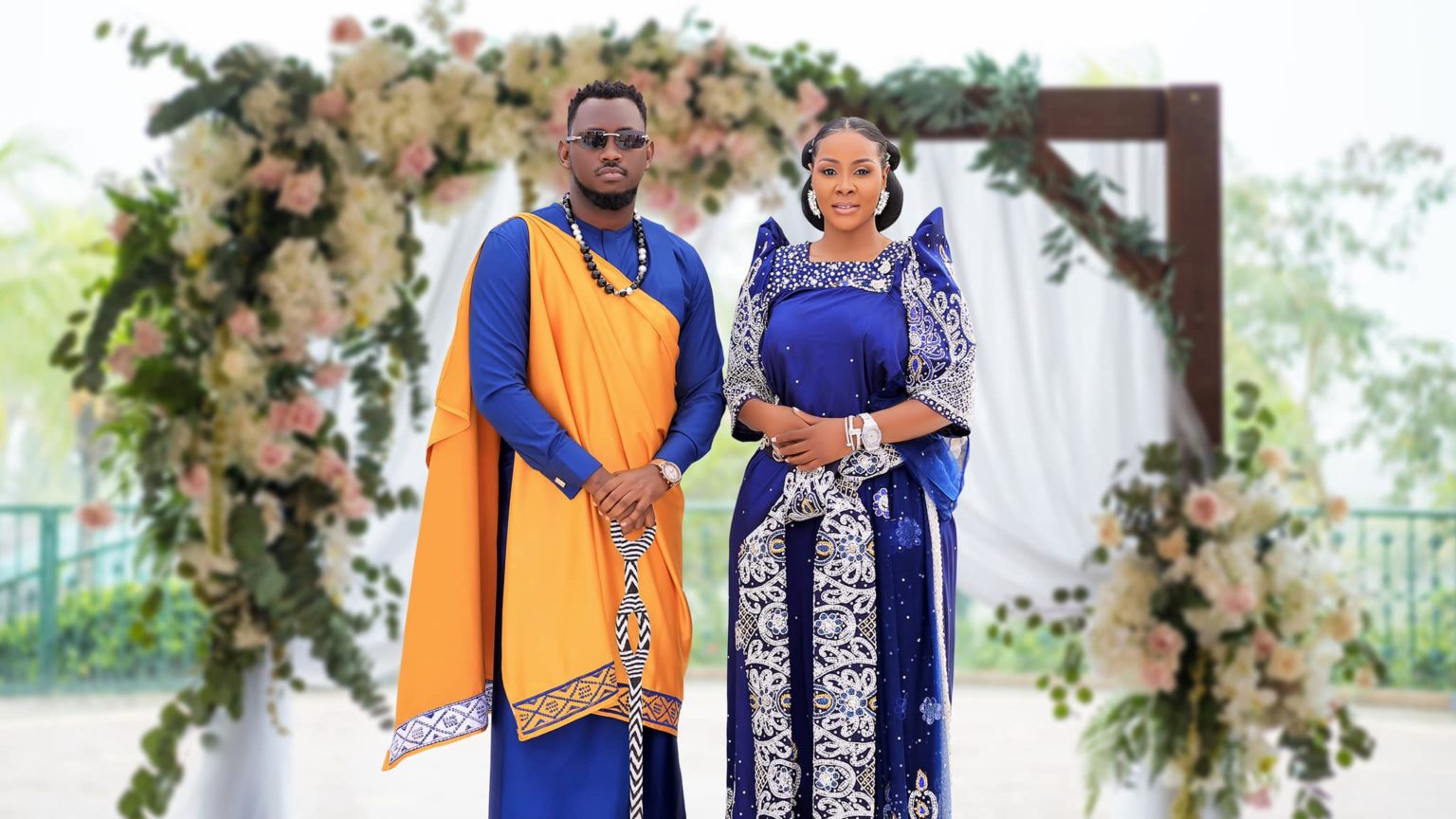 Other worthy mentions to look out for in the new year are:

Marlena Gailis and Robert Kayanja Jr
Pastor Robert Kayanja's son proposed to his longtime Latvian-American lover Marlena Gailis in Dubai in the presence of his beloved mother on 19th November; his dad also shared the good news via his twitter handle. Wedding bells are ringing louder this year, we surmise!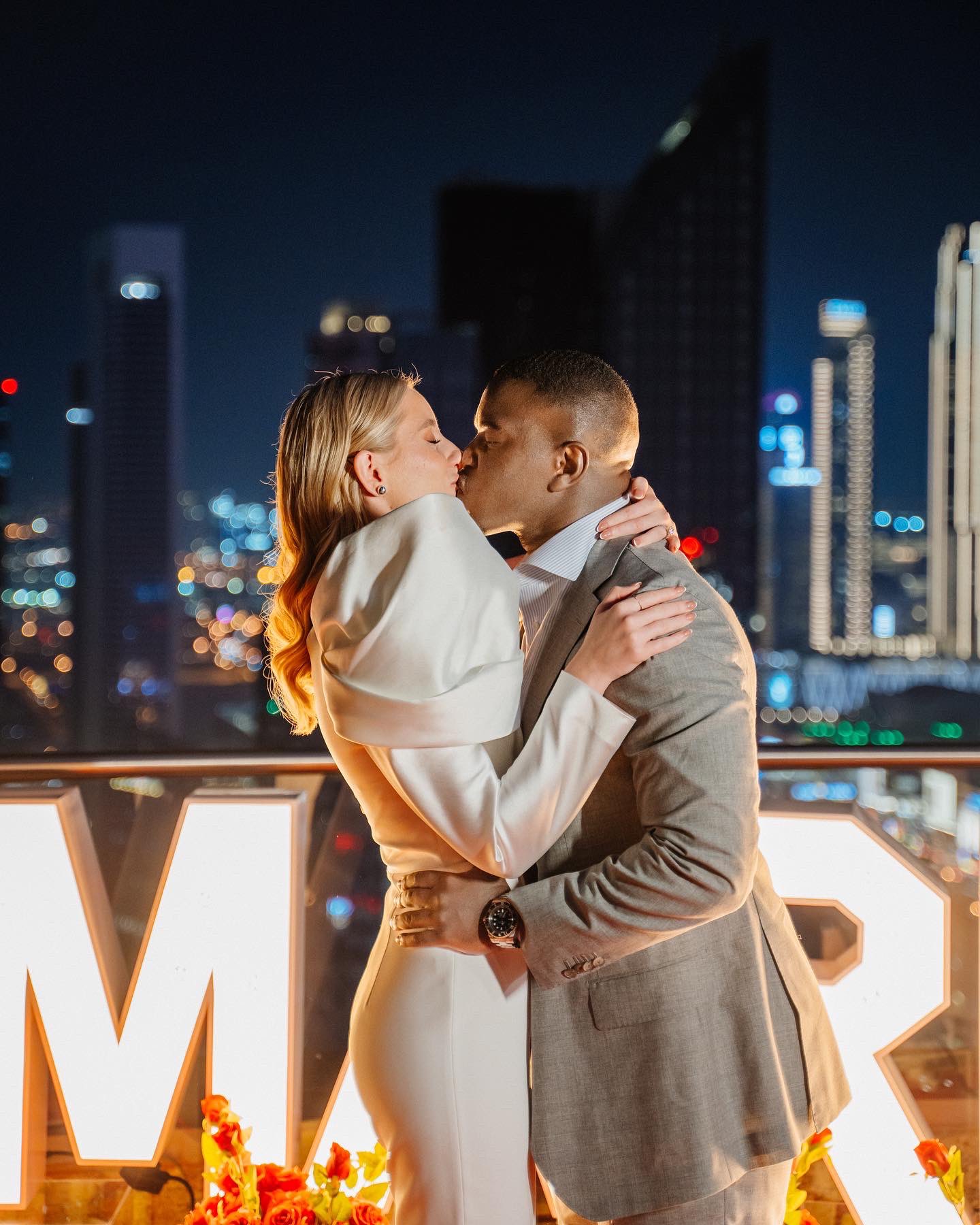 Honourable Derrick Nyeko
Makindye East Member of Parliament unboxed a ring on Boxing Day (26th December) and proposed to his longtime girlfriend. He shared the good news on his twitter page and received lots of congratulatory messages. We are looking forward to his wedding this year (fingers crossed).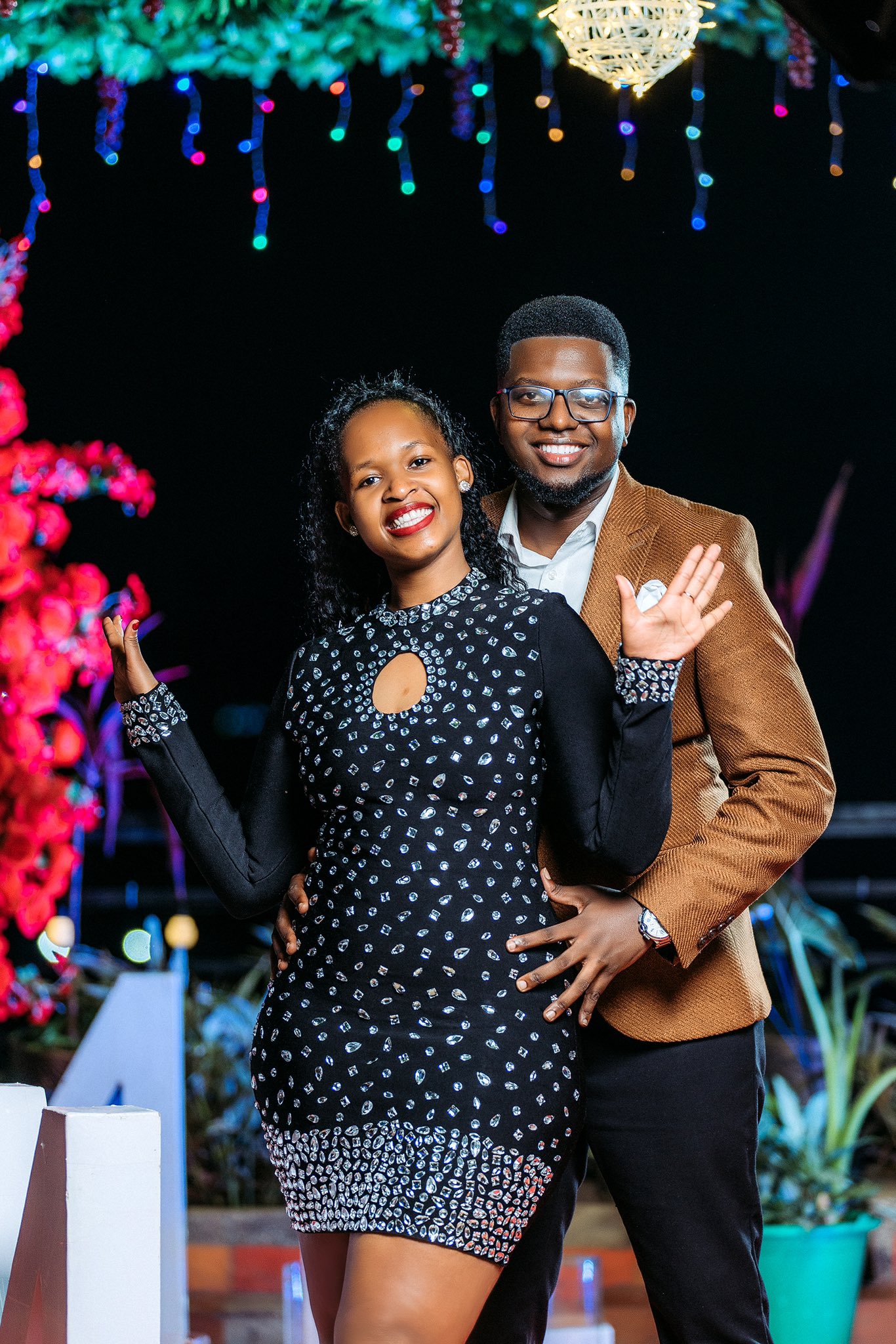 Catch us next week as we bring you celebrity weddings from across the globe. Don't forget to reach out to us at planner@nyomplanet.com for all your wedding planning needs and concerns.