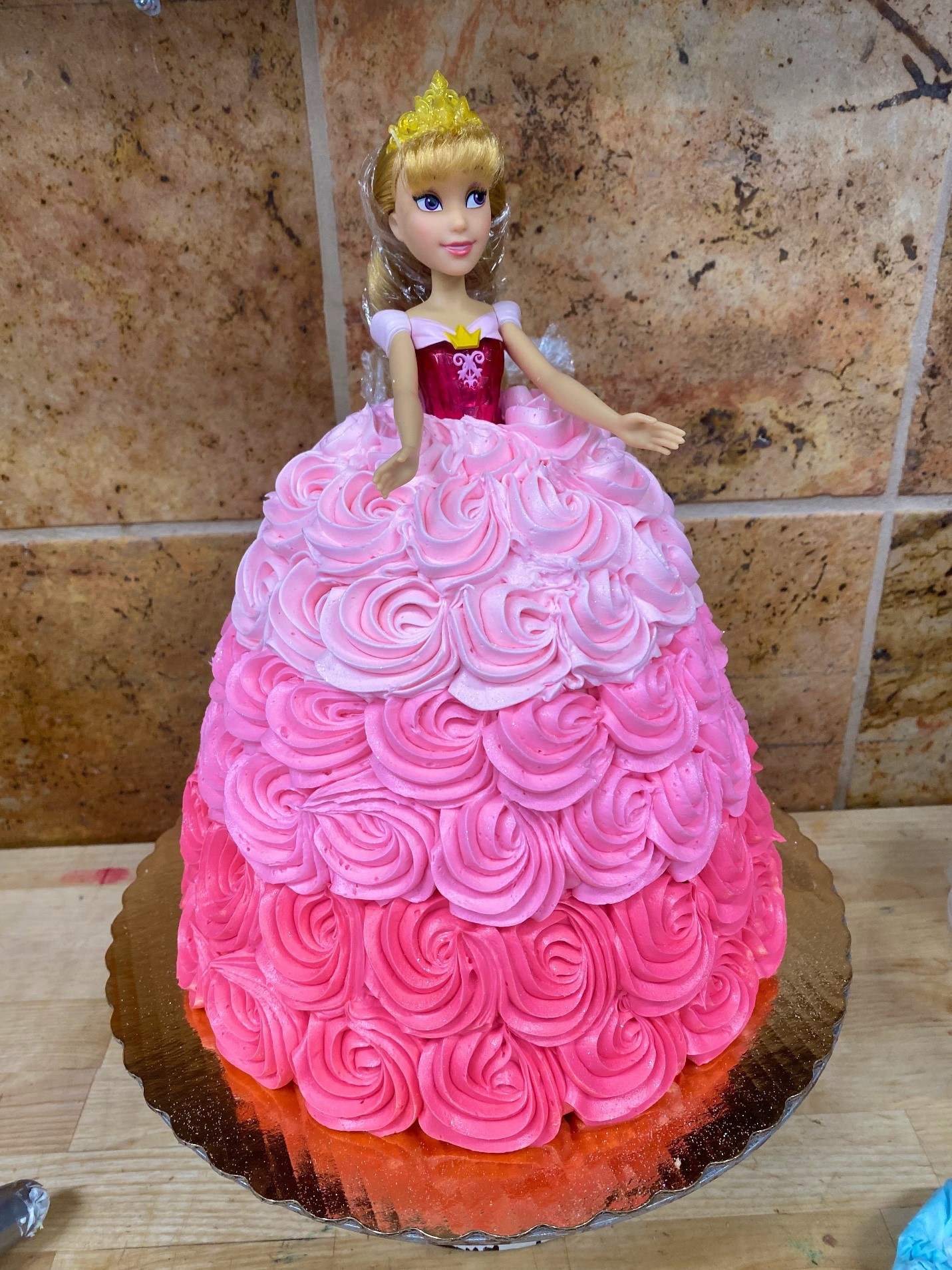 Wedding cake hacks to save you some cash
Wedding cakes have in the recent years become a dazzling attraction at the wedding reception, in stiff competition with the shimmering bride and her entourage, assembled and meticulously placed to accentuate the décor. As nutritious for the taste buds as they are for the eye, a wedding can no longer claim its place in history without a cake. It seals the wedding memory.

Incidentally, in the past, wedding cakes were luxurious items; a symbol of status. The bigger cake, the higher the status. Said to bring good luck to both couple and guests, wedding cakes became an addition to ancient celebrations, a wedding tradition that has been carried on to modern day.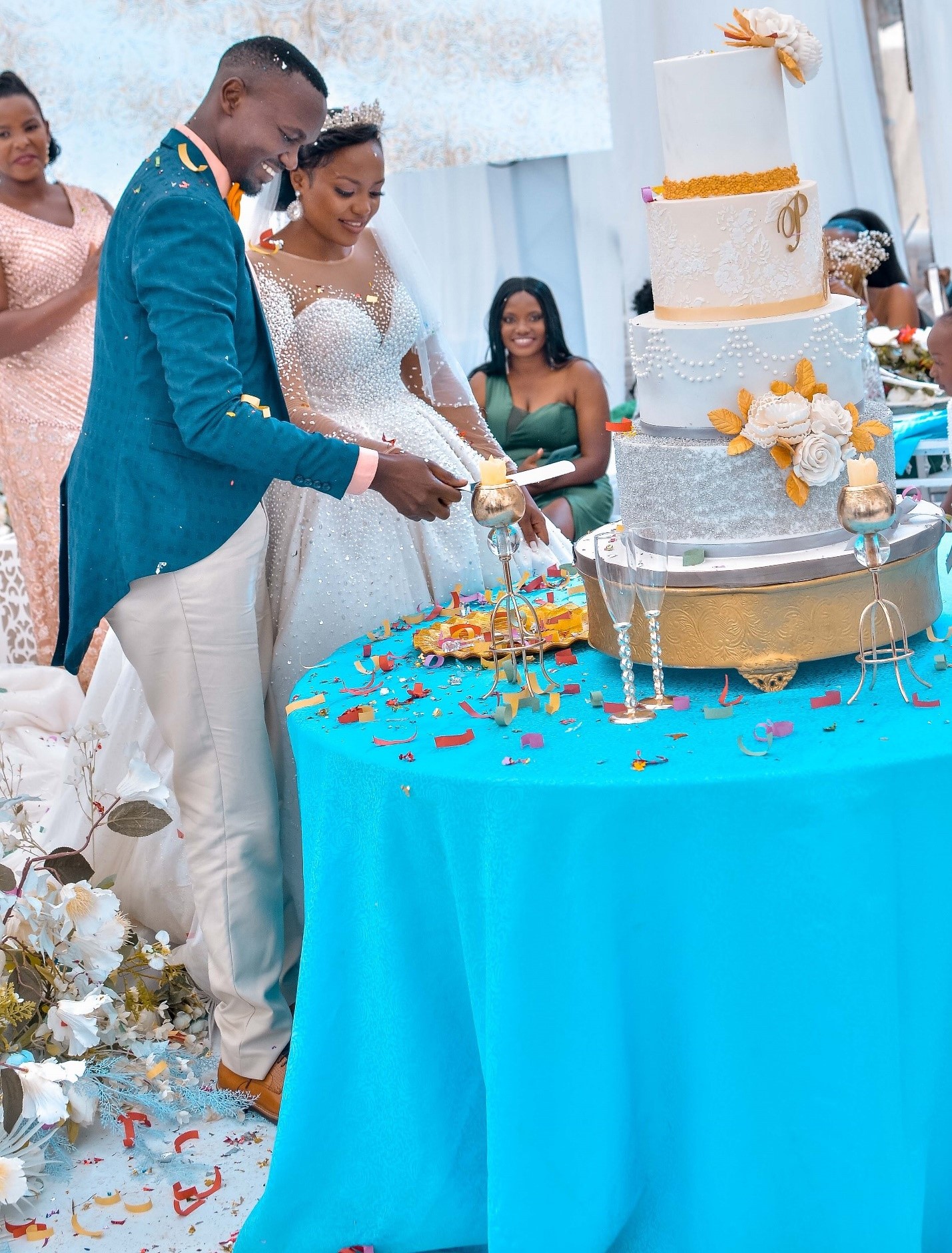 Wedding cakes today tend to be expensive, consuming a big portion of the wedding budget and forcing couples to cut out some items they really wanted to have on the day like hiring their favorite music band or artist.
BUT, there are ways to slash the cost of the wedding cake and save some cash, here are some we have observed;
Having a sheet cake
A trick that has been around for a while now; a separate cake from the one hoisted as the centerpiece is kept behind the scenes or below the table on which the center piece is being hoisted. Usually plain-without any decoration at all, it's brought out at time for cake cutting and served to guests who won't have a clue the difference from the centerpiece. Excited to eat cake, guests allow the couple to enjoy the picture-perfect wedding without a whisker of a worry.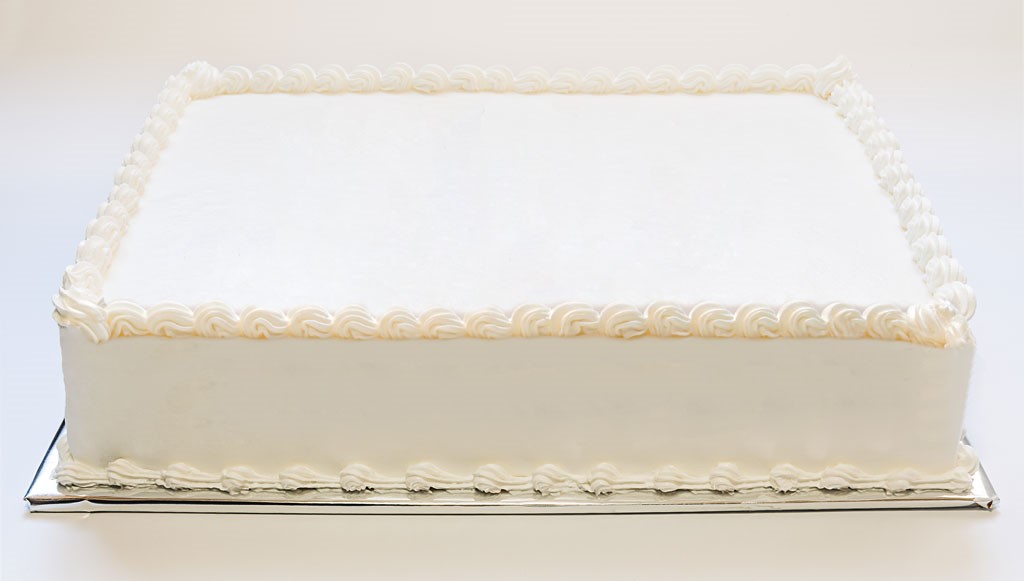 Serving small-sized pieces to guests
There's a local luganda saying that goes, 'ekyebbeyi kiba kya bbeyi, kekkyi tebagilya nga meere'. Loosely translated to mean costly things like a wedding cake are not designed for hungry people, food serves that purpose. This means serving small-sized pieces will never be held against you. With help of your baker, you can agree to cut sizes prior to the wedding day, and baking a smaller cake which on cutting into smaller pieces will serve all invited guests. By ordering a cake that serves exact numbers, you will spend less.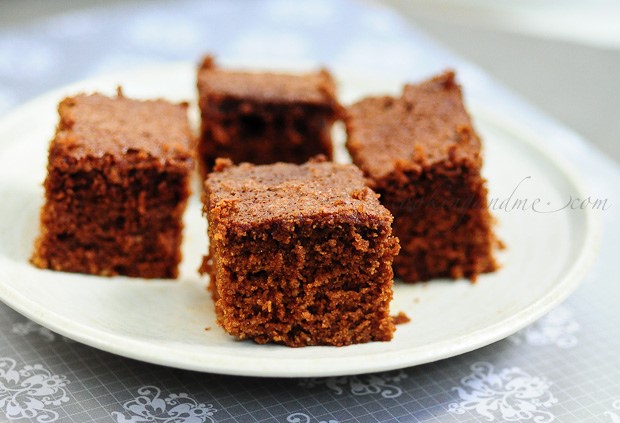 Baking it yourself
If you're good at baking, why not make your own cake? Leave other wedding preparations to a wedding planner, go out, buy ingredients and bake your choiced cake. Wedding cake recipes now flood the internet and only your own determination stands in your way. However, if you are not that experienced either practice more or seek expert bakers' professional advice especially for measurements and décor. But still purpose to make your own wedding cake.
Asking a friend to do it
Do you have friends that bake? Are they pretty good or better still are they professional bakers? Convince them to bake your wedding cake. Not only will they feel good about contributing to your big day, the cake will have love as an additional ingredient. And if they are true friends, you will have nothing to worry about. They will save you money that you would otherwise have spent elsewhere.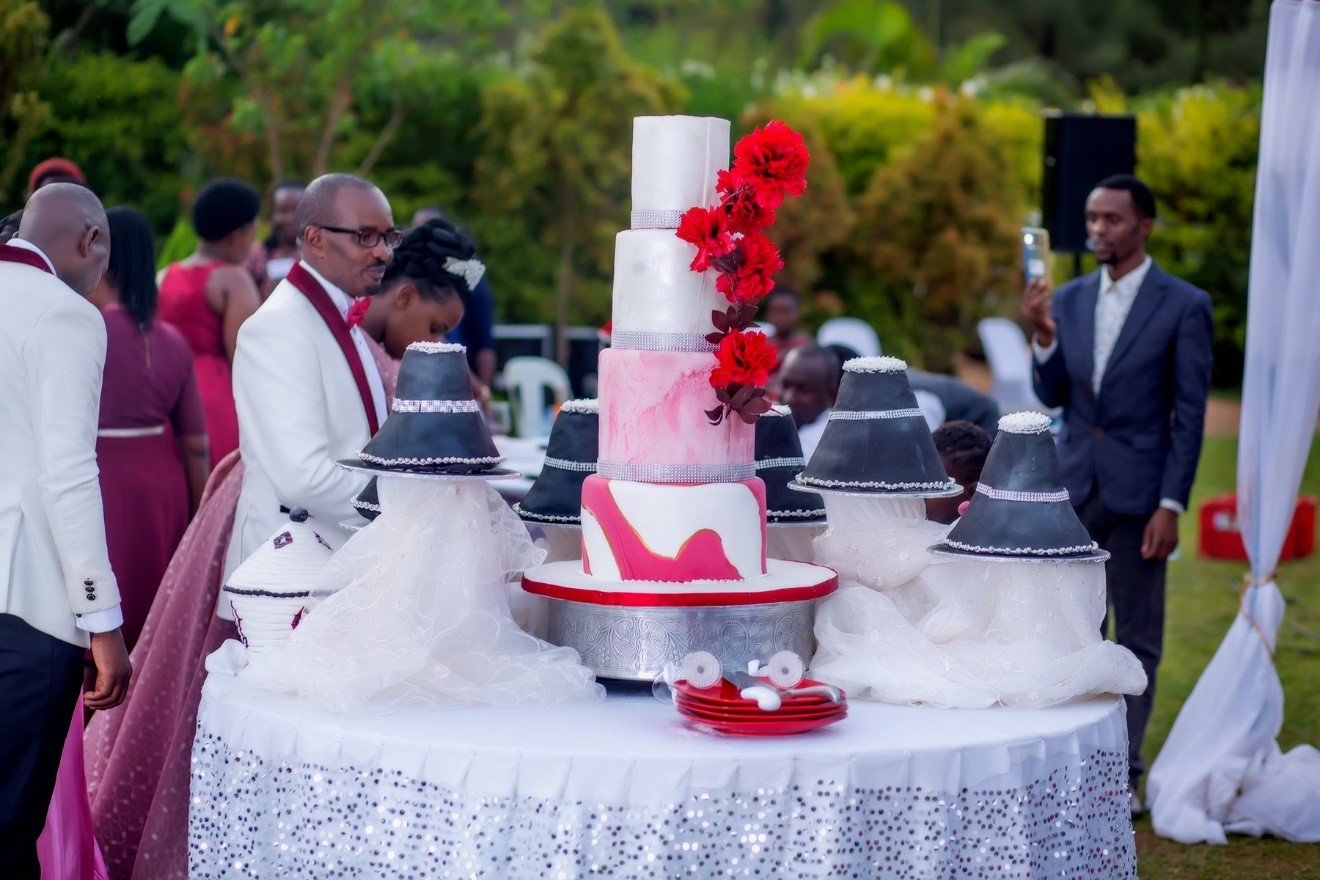 Going in for a fruit cake
Just as the name suggests, this cake is made out of fruits like watermelons, plums, berries etc. The fruit is cut and shaped to look like a tiered cake. Aside from being a healthy substitute, this 'cake' costs so much less to make. A simple caution though, choose fresh fruits and have a professional to help you cut and shape them well into 'a cake'.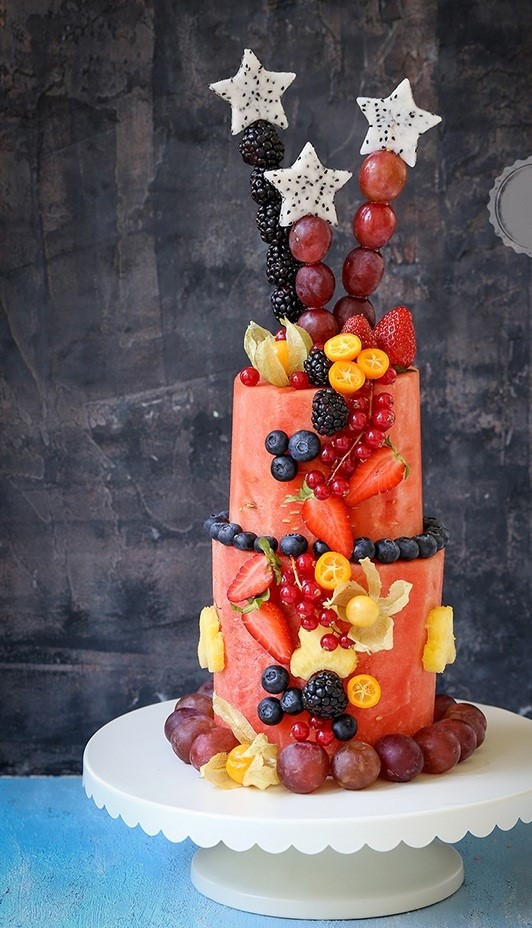 Having a naked cake
Naked cake comes without frosting. Without frosting, both time and money spent while decorating and finishing the cake will reduce hence costing less. Decorating cake is usually an additional expense. More to love about naked cakes is that they offer a texture and visual appeal that frosting can't replicate.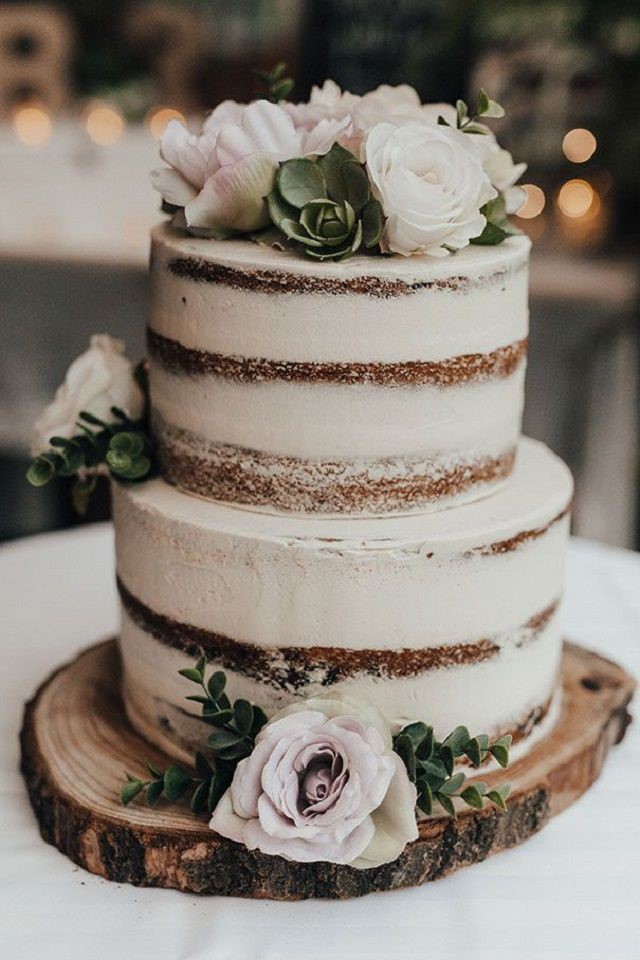 Negotiating with the baker
Professionals always make everything possible, talk to them about what you want and about your budget. They'll advise you accordingly. They may suggest an iced cake with simple decorations which is more affordable compared to those with detailed designs. Being open with what you want and help will come your way. The baker could also suggest a fake cake to be placed at the bottom so that instead of a two tier cake, you get three tiers with a fake at the bottom, known as faux cakes.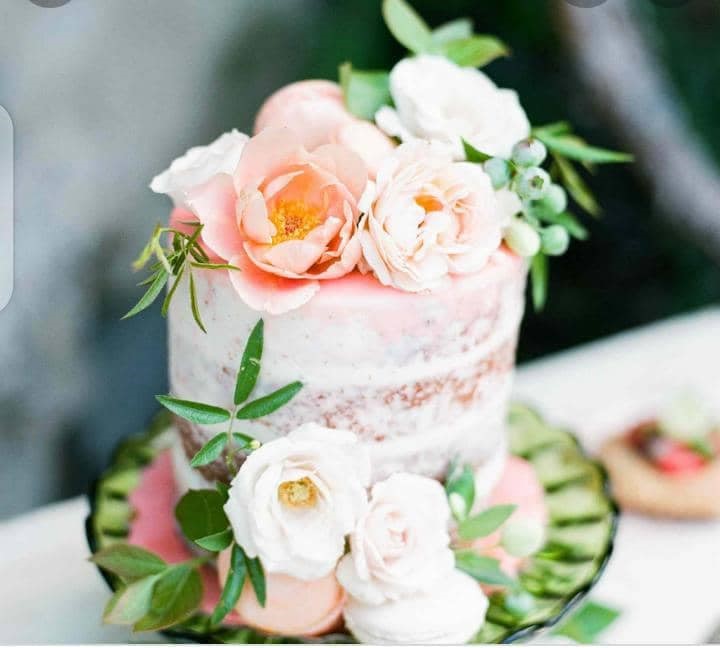 Choose another dessert.
A cake isn't the only dessert you could have at your reception, several other desserts to choose from include pies, fruit salad, doughnuts which are way cheaper compared to traditional wedding cakes; and even cupcakes which are becoming the new normal. These desserts require less labor and inputs hence making the cost mostly dependent on the quantity you need.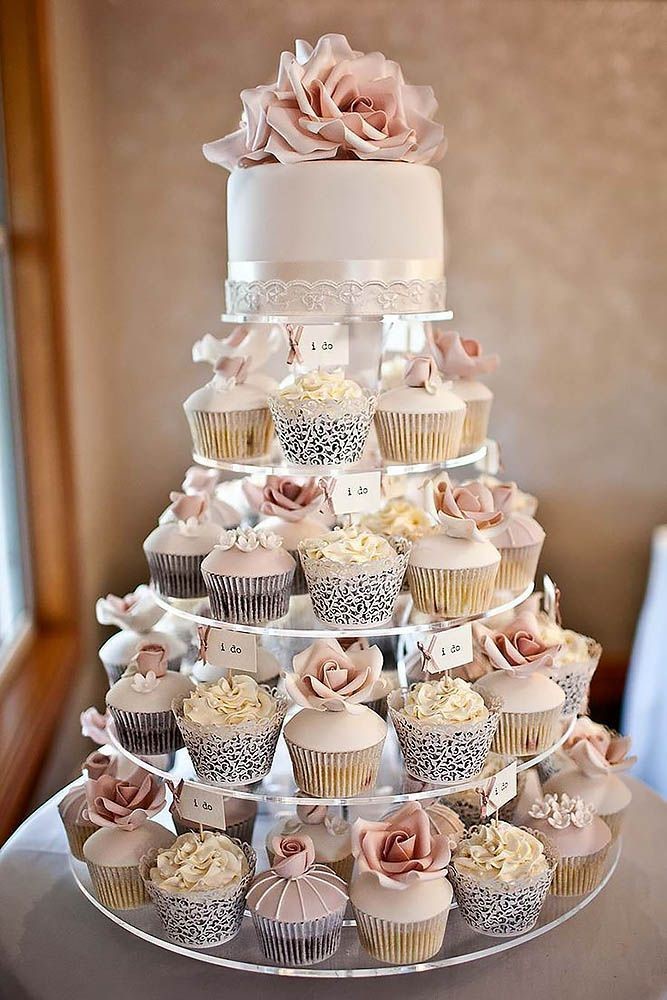 You are now fully equipped to hack your cake budget and save some cash. Check out our list of cake vendors to get yourself affordable prices. Catch us next time for naked cakes and their different designs.
Don't forget to contact us for all your wedding planning needs and cost-saving tips.
Author: Jedidah Mirembe