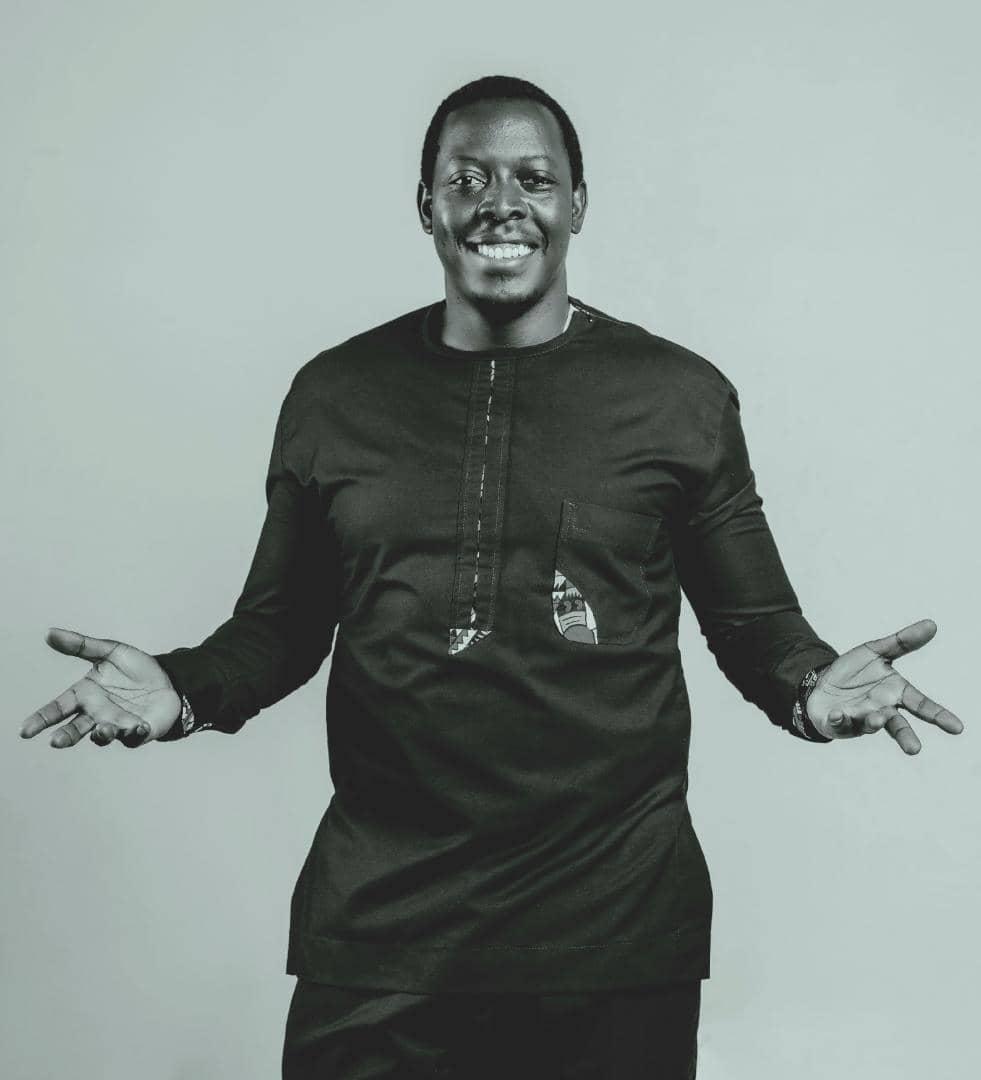 A Guide to your Ugandan Celebrity Wedding Emcee
The wedding emcee is responsible for the smooth flow of the wedding from start to finish by creating the right atmosphere and tone, creatively introducing different segments of the wedding day timeline. Good emcees balance formalities with some relatable jokes, stories and other wedding activities to inject fun and laughter in the event. Couples generally choose between a close relative or the services of a professional experienced emcee for their wedding. Whichever you decide upon, the good wedding emcees should be in control of the function knowing who is doing what, the tempo and choice of music for some improvised segments and when a speech should come to an end while giving your guests a memorable event.

Below is a list of some celebrity wedding emcees to pick for your Ugandan wedding.
1. The Romantic Mukiga (Emeka)
Looking for confidence in a wedding emcee, choose Emeka. Real names Collin Bareija, Emeka is fluent in English, Rukiga and Luganda. Despite having a strong presence, he still avoids outshining the bridal couple. A TV, radio and events host, he also doubles as an actor and comedian so good at mimicking others. He derives his humor from trending topics and stories. Your guests will surely be entertained.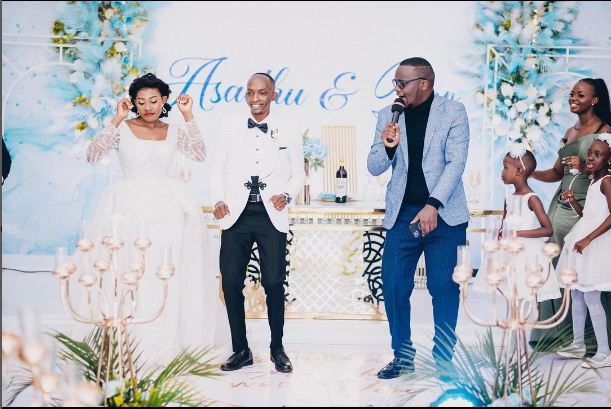 2. Uncle Mo
When choosing a wedding emcee, you sometimes want someone that you both like and respect. It can be hard to trust parts of your wedding with someone you don't like as a person. Real names Moses Jr Kiboneka, UncleMo is popular for his short witty YouTube videos. An effortless comedian, your guests will laugh and think while having fun at the wedding. He enjoys the celebration of love and makes a great wedding host.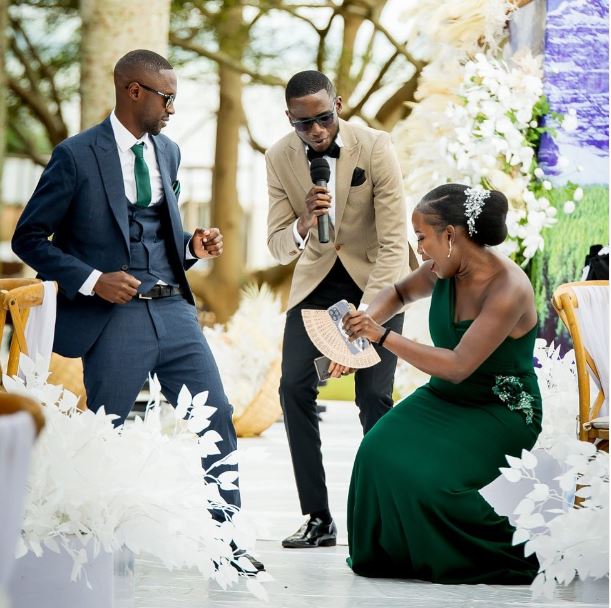 3. Pablo
If your guests want a good laugh, you don't need to hire a comedian to entertain them when you can hire a comedian as an emcee hitting 2 birds with one stone. Pablo, real names Kimuli Kenneth is a professional comedian, arguably the pioneer of standup comedy in Uganda with a penchant for making everything around him fun. Whereas jokes can be subjective, Pablo is generally known for clean jokes but if you have any worries, provide him with some background information to avoid jokes that will make you or your guests flinch. He is fluent in Runyakitara, Luganda and English.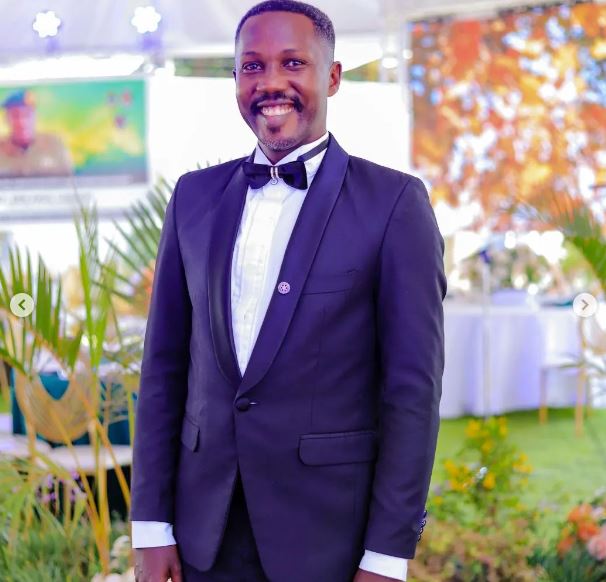 4. Uncle Mark
Agaba Mark, popularly known as Uncle Mark is a Ugandan comedian at the weekly comedy show, Comedy store is a popular wedding emcee with outstanding interpersonal and public speaking skills. Trust his innovative, self-driven and hardworking personality to conduct himself appropriately while at the same time keeping your wedding day on track, ensuring your reception program just the way you wanted in a timely manner. He also likes to engage the guests in the happenings of the day.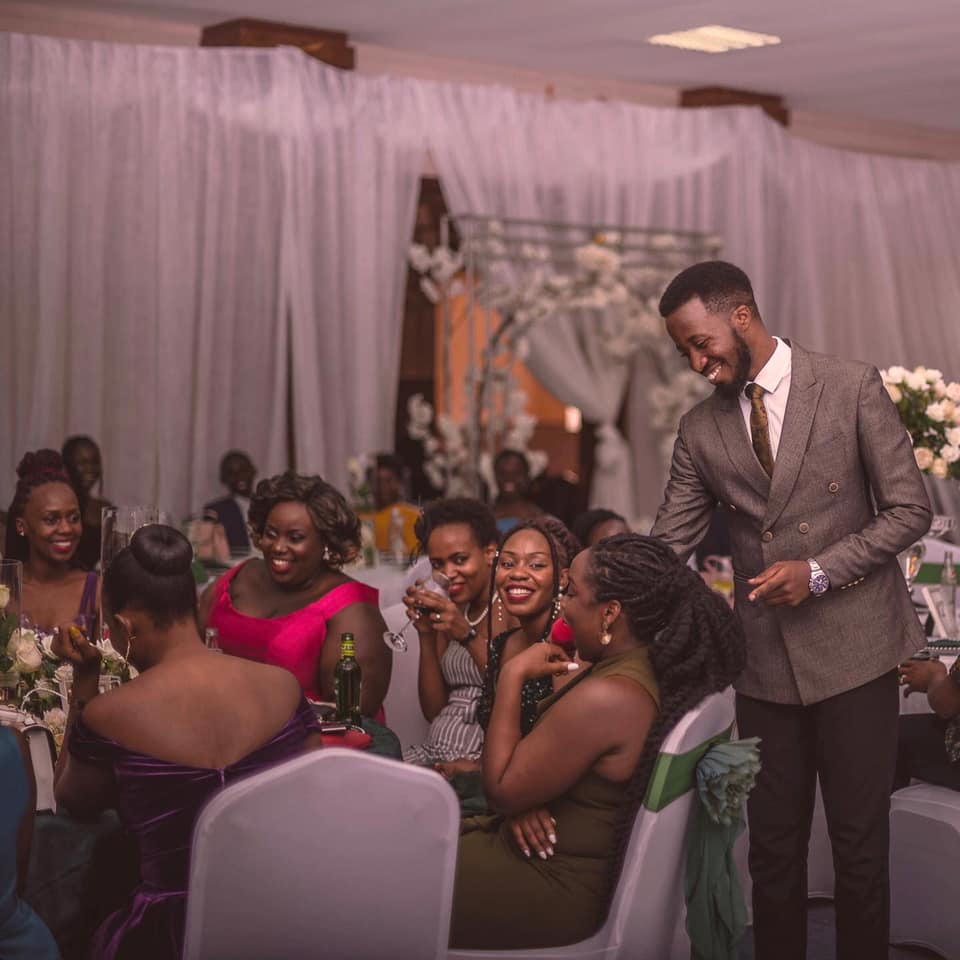 5. Brian Mulondo
For many of us, our own weddings happen once in our lifetime. You usually don't repeat it and therefore wouldn't want to gamble or find a last-minute fix of a random uncle or friend that can talk. It is better to assess the track record, check and solicit reviews and see the work that emcee has done before. Brian Mulondo is one of the top wedding Emcees in this country. He has also officiated at various high calibre events over time and would be a great fit for any wedding no matter its profile.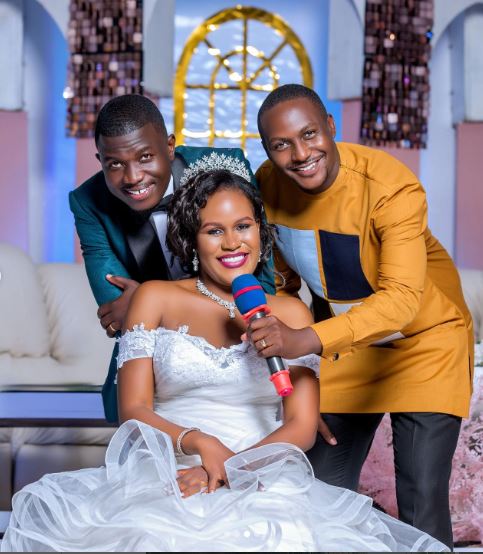 6. Habzo
Some people are gifted but not trained, others are trained but not gifted. Habzo, real names Ronnie Habasa, is both gifted and has taken time to nurture and train himself in public speaking. He is a wedding emcee, an events and talk show host as well as a team building coach with experience with public speaking. He claims to have discovered his gift in senior two and set out on a journey to nurture and grow it ever since. And it shows.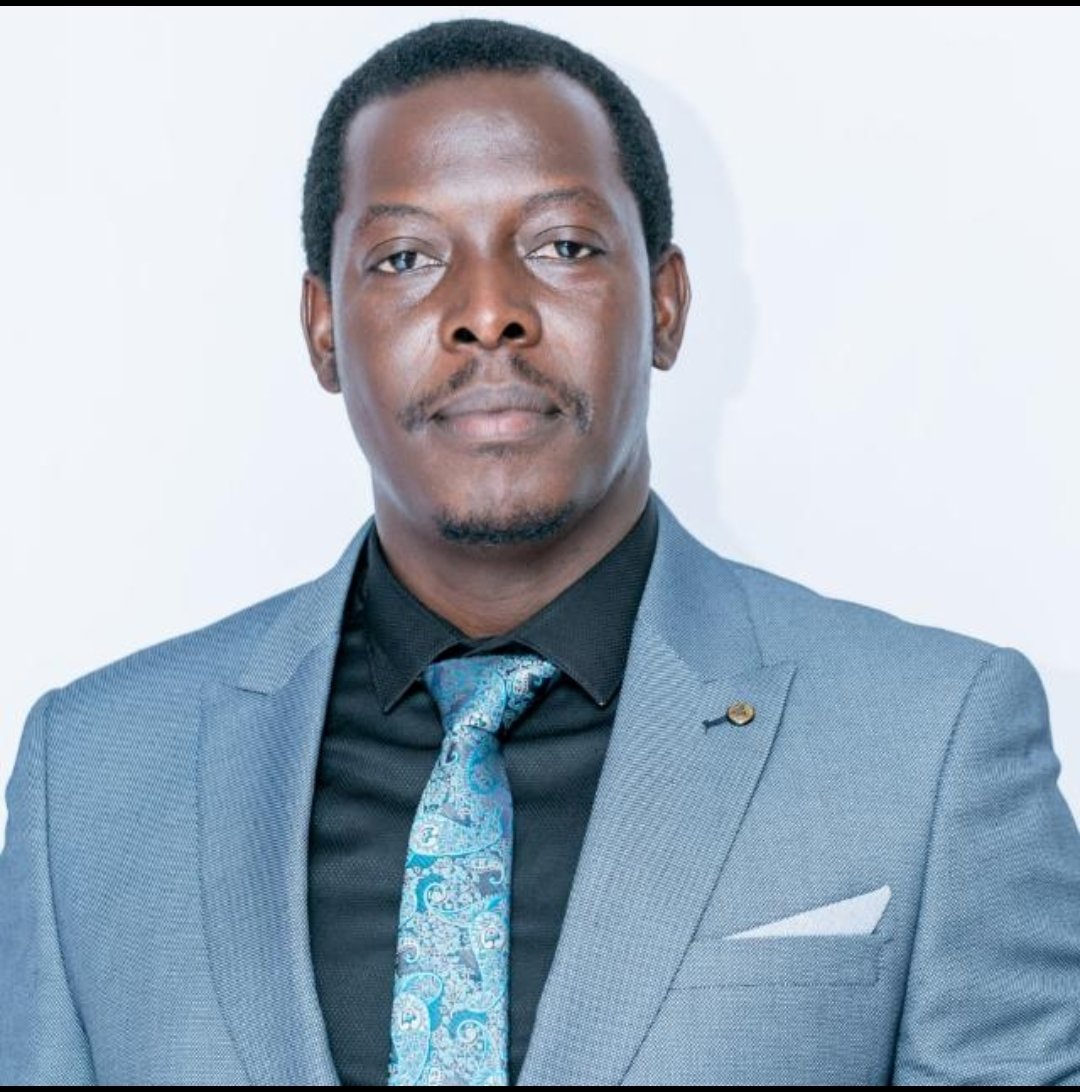 7. Ronnie 'Mich' Egwang
DJ Mich as we famously know him is perhaps the premier of Event hosting in Uganda. From weddings to such events like Tusker project fame, Mich has been an ever present face for events. A veterinary doctor by profession, Dr. Egwang is fluent in a number of languages including English, Swahili and Spanish. Whereas anyone can announce the arrival and entrance of the wedded couple or when it is time to serve food, what happens when, for instance, the technology fails or music stops? You need an experienced emcee to speak a language that very few people understand so that interpreting it can buy the fixers some time. Jokes aside, Mich is a mature, experienced emcee with a flare. Trust him that no matter the unforeseen happenings, your wedding function will proceed smoothly.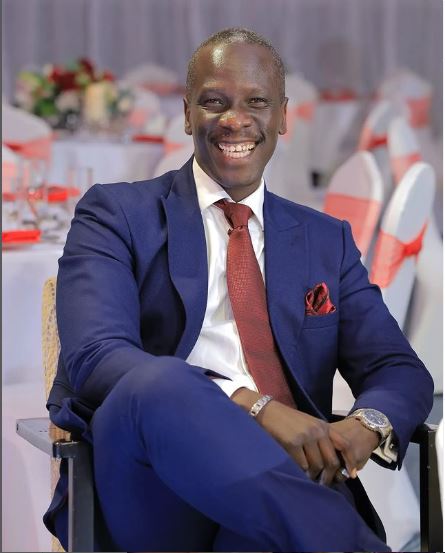 Because wedding emcees can make or break your function, be keen to avoid picking the wrong emcee for your wedding event. For instance, bringing a concert emcee to officiate a wedding ceremony may create a mismatch. Couples ought to meet their wedding emcee prior to the event to harmonize expectations and share a bit of information relevant to the function. It can be dating, language, childhood or engagement stories that can be used wisely and appropriately at the reception. The last thing you want is the emcee mentioning something inappropriate at the wedding toast, for example. Be careful to choose a suitable emcee for you and your guests and contact us at planner@nyomplanet.com if you need any pointers.