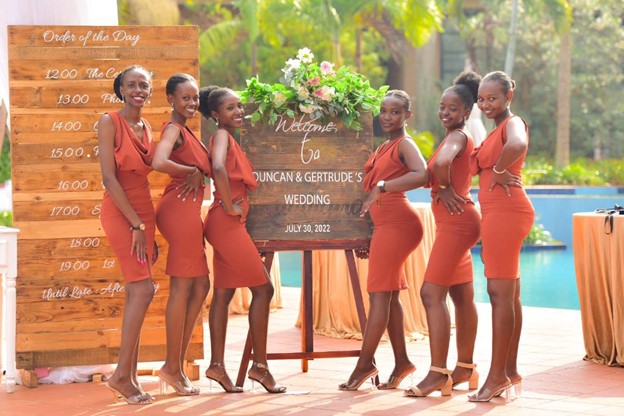 Looking For Ushers For Your Ugandan Wedding?
We all like to be waited upon, right? Well, at least most of us do. For some of us it is even our love language <acts of service>. When it's your wedding day, it's not just about liking, it becomes a need. And this is where ushers come in. A good usher eases wedding day stress by giving a hearty feel to the ceremony, especially to the invited guests. The responsibility to greet, direct, seat and serve guests at a wedding ceremony is the usher's. The extent of work will vary depending on the size and formality of the ceremony. A solid understanding of your ceremony's needs will make assigning usher duties easier.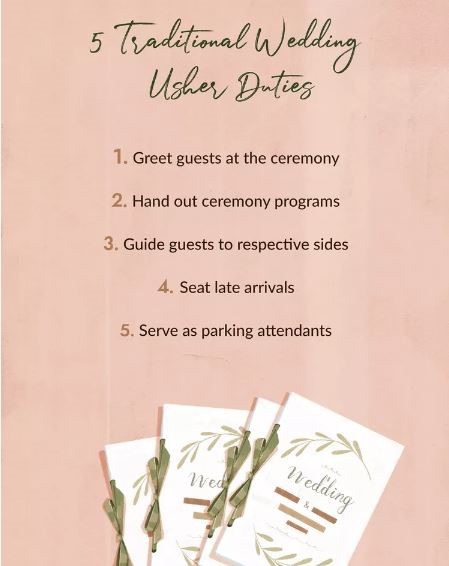 The larger the guest count, the more ushers you may want to deploy. Here is a list of some ushering agencies around Kampala that can offer you a great ushering service.
1. Crystal Events & Ushers
Whether you are having a big ballroom wedding or a small intimate wedding by the poolside, Crystal events and ushers promise that both you and your guests will be comfortable and well served. Reliable, trusted and committed to great service, their offering is as good as their word. Find them in Mbuya on the North Eastern side of Kampala, Uganda's capital city.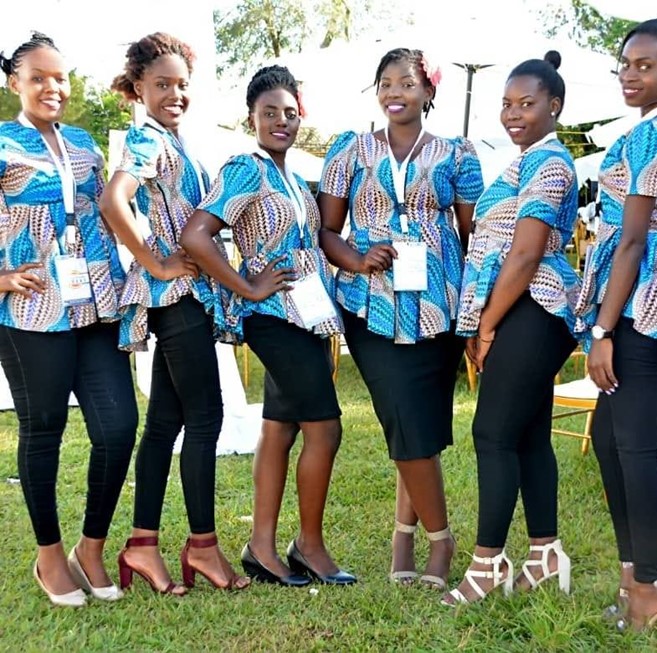 2. Litany Ug Limited
Litany Ug Limited is a company committed to youth empowerment and contributes to the hospitality industry through professional ushering services. It trains and equips ushers with the necessary skills and values to give you the best experience. Litany prides in being the home of hospitality, your guests should expect to be greeted with a smile as they arrive for the reception. Find them in Entebbe.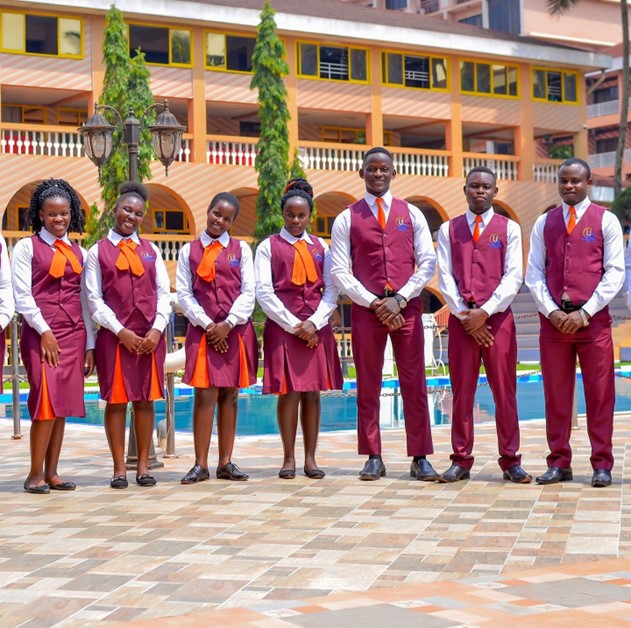 3. Jolly Ushers
Jolly ushers as their name suggests will warm your guests by adding smiles and happiness to your function. Service is their signature, while your guests have fun, they put in the work of waiting on them. Located in Nansana, book them in time to make your love journey a memorable one.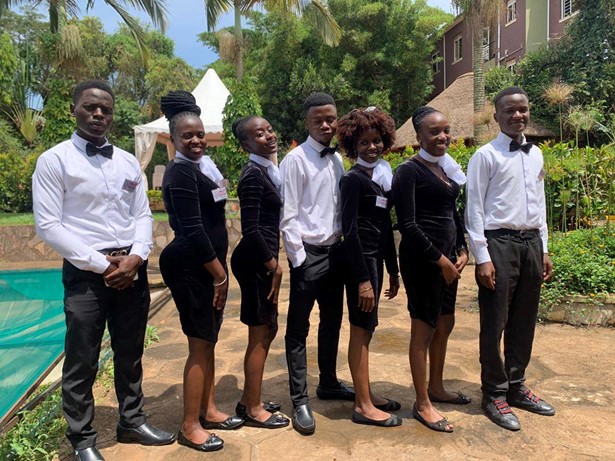 4. JNA Ushering Agency
JNA is a professional ushering agency with both professional male and female ushers at your beck and call. They serve at not only at traditional and white weddings but also at corporate events, concerts, baby showers and many more. Just like the sun, they brighten up your event. They are located near Makerere University in Kampala.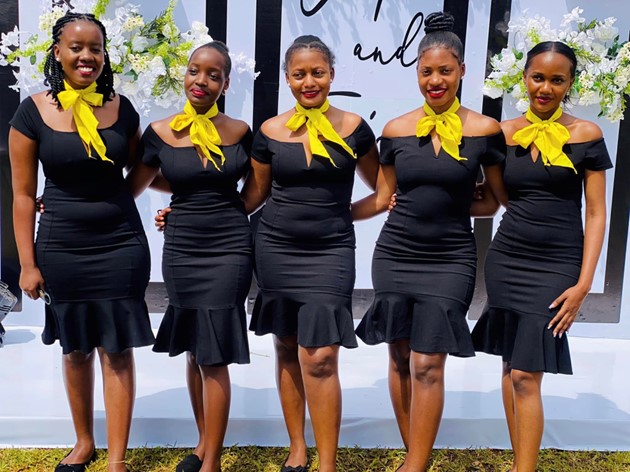 5. Eminent Ushers
Eminent ushers believe that ushers are the backbone of any event and without them the function cannot run smoothly. They combine a warm welcome to you and your guests with an altogether warm hosting for your big day, topping it up with precise coordination.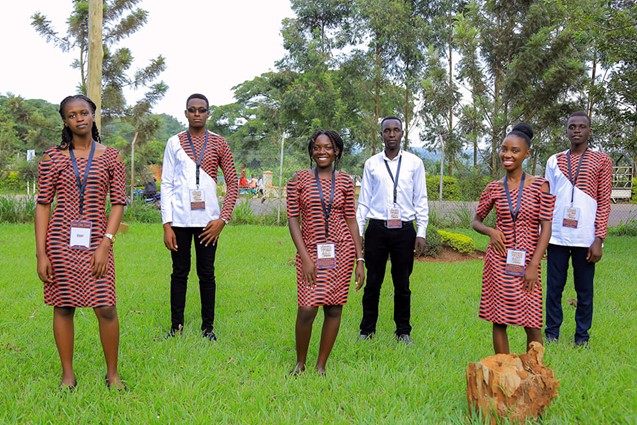 6. Doue' Hostesses
Doue' hostesses is a fast-growing hospitality brand with great pride in giving guests at the ceremony the time of their lives. Quality ushering services with a touch of professionalism, they are committed to meeting every client's needs. Their team of young people is educated, multi-skilled and experienced; they act with integrity, empathy and are effective in keeping the needs of clients as a priority. Name the occasion, they will be at your service.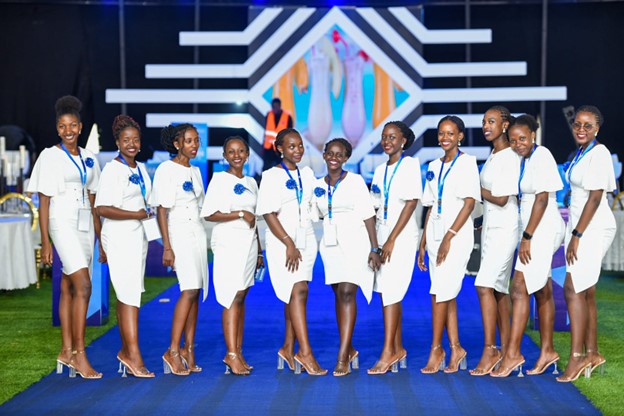 7. Izoba Ushers
An events company located on Buganda road, Izoba offers skilled ushers that are highly professional. Save yourself the disappointment and disorganization of relying on family and friends that could get carried away into enjoying the function, making tiktoks and Instagram reels to slay. Izoba stands by the maxim in Matthew 7:12 'so whatever you wish that others would do to you, do also to them'. They turn your event into their own and deliver the very best.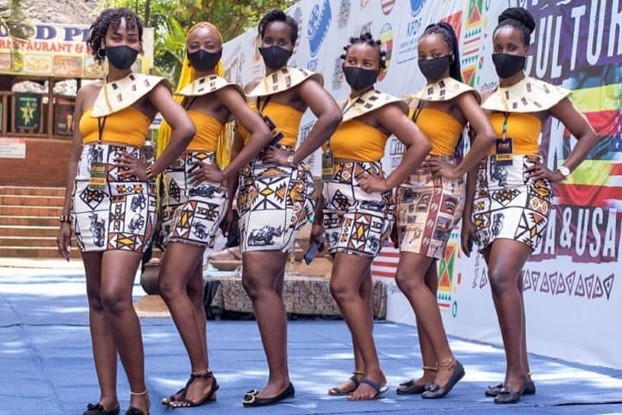 8. B.Pride Ushers
Located in Bweyogerere, B. Pride Ushers delights itself in giving couples organized weddings, great guest service, an enjoyable reception and an altogether stress-free function that will meet your satisfaction. Imagine a team that prays for your event to be successful. Imagine a team that works tirelessly to ensure that everything is on point. B.Pride is that team. Book them today.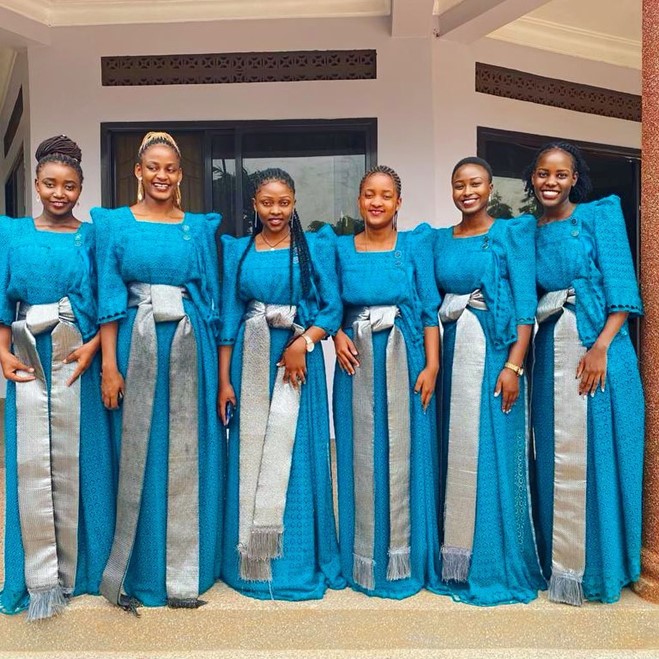 When it comes to your wedding day, so many important roles and participants in the festivities may be hard to keep track of. If you're looking for ways to include family members and friends in your wedding without adding to the groomsmen or bridesmaids' roster, selecting them as a wedding usher is a great choice to get them involved. But remember they are not professionals; it is easy for them to get carried away in the euphoria of the wedding for which you cannot blame them.
And because you don't want any mishaps on the wedding day, it is the reason we are offering you this list of ushers and where you can find them. Get in touch with us at planner@nyomplanet.com for any other needs for you and your guests for a hustle free wedding.
Cover Picture Credit: Doue's hostesses