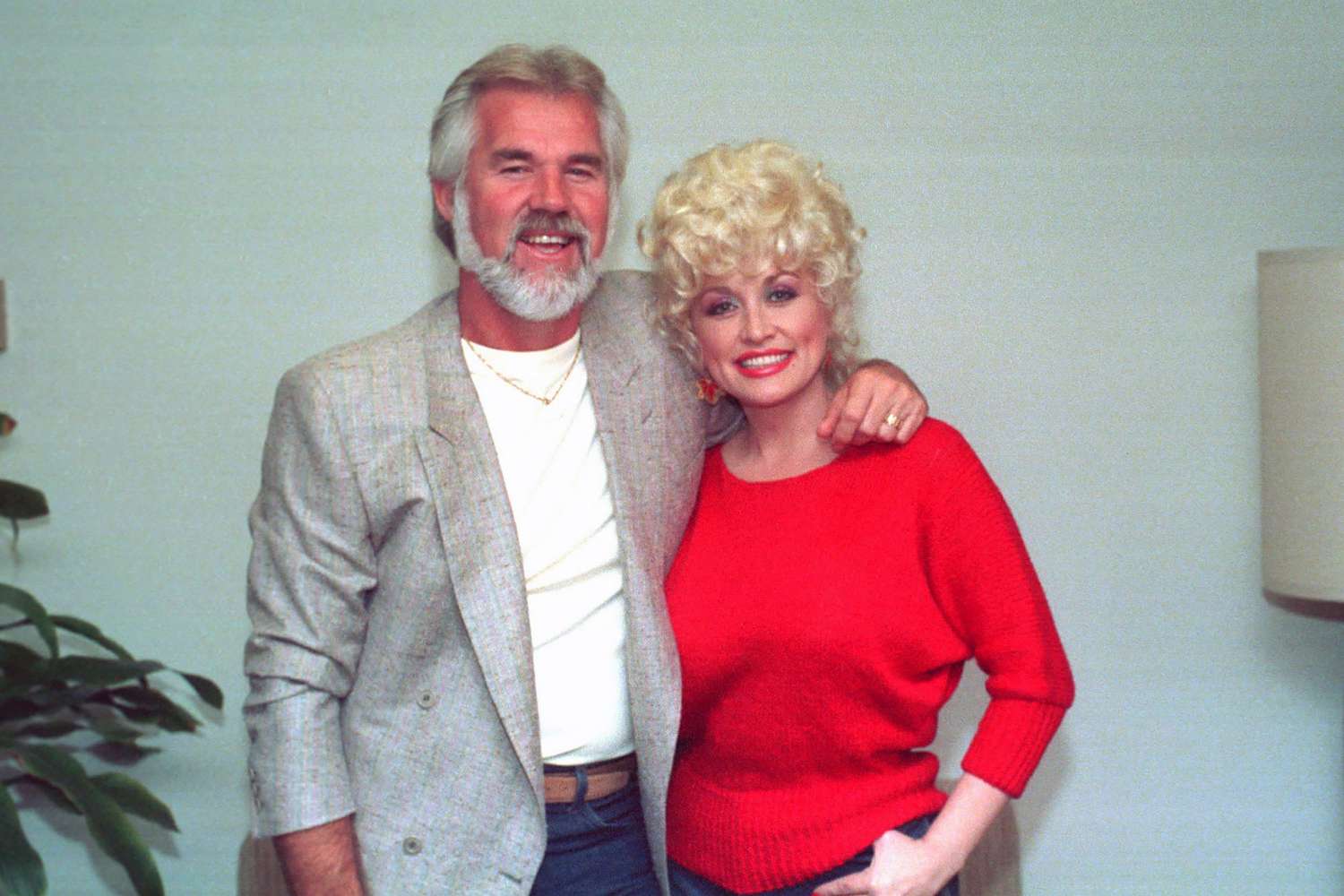 A Century of Wedding Country Music (1920s- 2020s)
As we celebrate our 100th blog today, we thought it nice to spice up your favorite wedding blog with a little vibe of country songs through the century. From the 1920s to present day, country music has been an ever-present seasoning at weddings. Come down memory lane with us as we reminisce about the olden days when music lyrics were used to serenade our would-be spouses.

1920s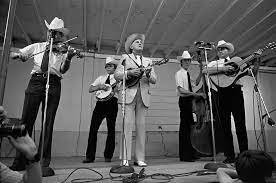 The 1920s country songs were more popular for their instruments than for the lyrics. Fiddles, guitars, violins and other stringed instruments were the order of the day. It is in this decade that country music announced itself on the world stage with such hits like John Carson's 'The little old log cabin in the lane' released in 1923 and Kelly Harrel's 'Rovin Gambler.' The Skillet Lickers were one of the bands of the time. They gave us such classics like 'Dance all night with a bottle in your hand' released in 1926 while in 1929 another famous band of the day, 'The Bently boys' gave us 'Down on Penny's farm' another old wedding music classic.
Country music back then was listened to by country folks around a fire in the evenings but slowly began to permeate celebrations like weddings and parties.
1930s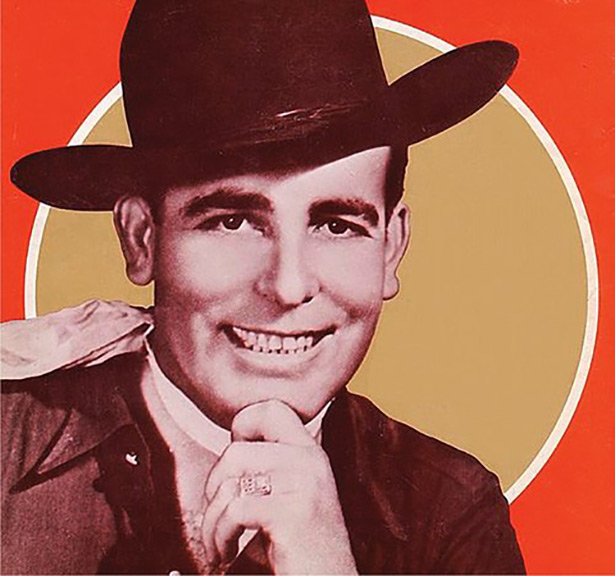 Patsy Montana was one of the icons of this period with her classic 'I wanna be a cow boy's sweetheart' recorded in 1935. The first song recorded by a female artist to sell over a million records, Patsy (born Ruby Blevins) went on to be elected into the country music hall of fame in 1996.

Another famous country song that gained wedding popularity in the 1930s though released in the 1920s was Red River blues done by Henry Thomas and renditioned by Jimmie Davis.
In 1938, Bob Wills released his San Antonio Rose, a classing country instrumental dance song that was loved and hated in equal measure for its brilliance but lack of lyrical soul. Weddings however embraced it and played way into the 40s when the 'New San Antonio Rose' was released
1940s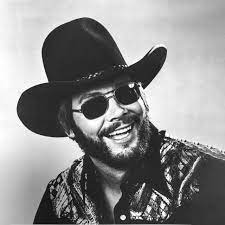 It is in the 1940s that country charts were officially introduced and some of the best wedding songs were those that topped the charts at the time.
Walking the floor over you, released in 1941 became the harbinger of great country music decade that saw the introduction of Billboard charts for country music. Composed by Ernest Tubb, he went on to top the charts and even do a countrywide tour with his band the Texas Troubadours.
Night train to Memphis was another 1940s hit released in 1942 by Roy Acuff and his smoky mountain boys. It became a soundtrack to the movie that shares the same name.
Bouquet of roses as the name suggests was a real rose when it was released in 1948 by Eddy Arnold, a member of the Pee Wee King's Golden West Cowboys. He was one of the first country musicians to cross over to pop and he was a hit. Wedding enthusiasts too loved his music.
Candy kisses by George Morgan was another country wedding classic that became almost the industry standard and launched Morgan to stardom. A smooth soothing track that newlyweds found so hearty and graceful, it instantly became a wedding hit.
Lovesick blues was one of the top singles at the time. Written by Cliff Friend and Irving Mills, the single catapulted Hank Williams to stardom in 1949. Hank Williams was inducted in the Country Music Hall of fame in 1961, 8 years after his death.
1950s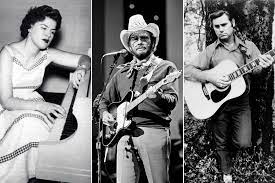 In 1950, Hank Snow and his Rainbow Branch Boys released a hit single in The Golden Rocket, a follow up from his previous single I'm Moving On. It spent a couple of weeks on the chats but wedding enthusiasts ate it up and played it for decades.
Cold Cold heart was one of Hank Williams last hits before his passing in 1953. It's a blend of honky-tonk and blues, Even in death, this is a hallmark of Hank Williams legendary country music prowess.
In 1956, Johnny Cash gave us I walk the line, a classic wedding son with that famous line;
Because you are mine,
I walk the line…
The Yellow Rose of Texas, an old American folk song was converted into a wedding country jam by Mitch Miller in 1959. Previous versions had not managed to make it a wedding attraction.
There were a few more country songs in the 1950s but not so many cut it for weddings as blues were the bigger thing back then. But this is perhaps why the next decade became crucial for the country music scene.
1960s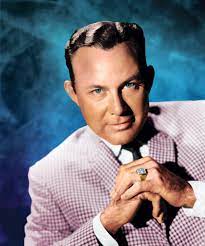 Jim Reeves' 'I will fly way' is celebrated both in the gospel and country music folklore. Released in 1962, it became a wedding sensation not so much for its core message but for its ability to capture the imagination of newlyweds about the possibilities in their marriage.
Distant drums was one of Jim Reeves last creations before his death in a plane crash in 1964. Released in 1963, it topped British chats for 25 weeks captivating British wedding parties like it had done before in the US for years. In the same year the Dave Brubeck quartet gave us the very first version of The most beautiful girl in the world, a country song that tends toward jazz that has since been renditioned by Frank Sinatra, Prince among others.
Though written as far back as 1868, Lorreta Lynn in 1965 was first among many artists to give the old Christian hymn, In the sweet by and by a country feel. And of course lovers loved it.
John Denver's 1966 Leaving on a jet plane has remained a timeless classic country song that wedding revelers across all generations sing to word for word like they lived in the years it was released. It's a case of music that never ages. Renditions have been made of it to bring it into the modern era. Frankly speaking, it would be a classic all on its own. It's a great country song.
1970s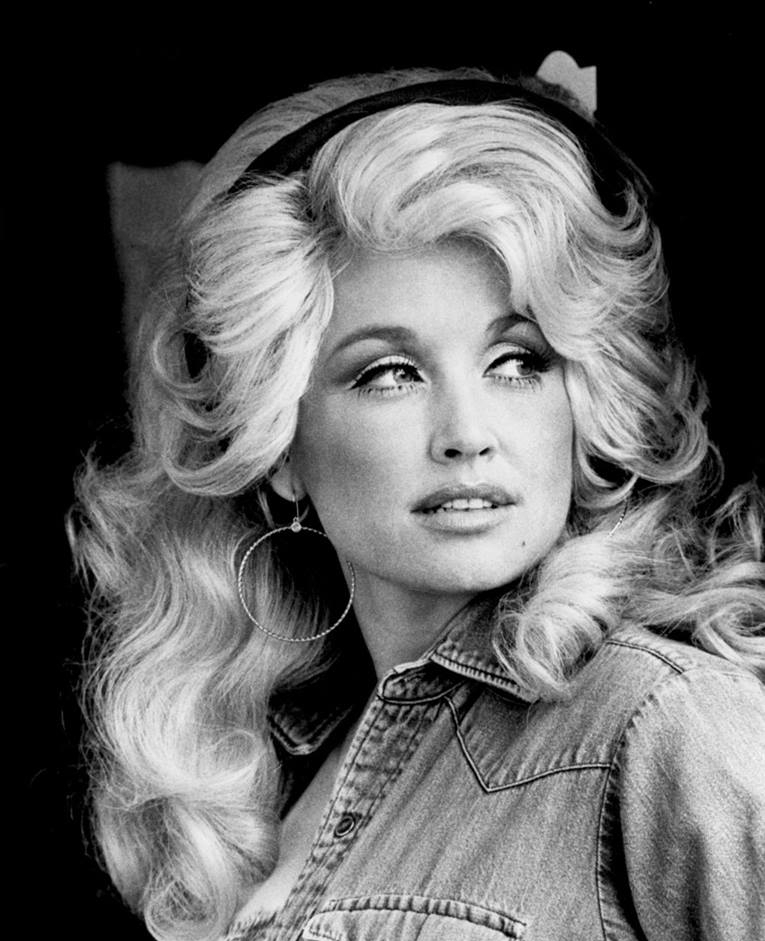 Hula Girl- Robert Crumb & his cheap suit serenaders did a rendition of this 1930 classic country song. And weddings enjoyed every bit of it.

Johnny Cash in 1973 held a concert at the Ahmason theatre to record a live album entitled A night to remember to the cheer of an enthusiastic crowd. Almost all the songs off that album became crowd favourites at weddings in the 70s and the subsequent decades.
Diana Ross' All of my life is one of those strange songs that blend R&B and country music genres, almost inclining towards pop. Country music lovers, however, ate it up and made it their own. It became common place at weddings in the 70s too.
Dolly Parton released perhaps her most popular album- Jolene in 1974. It featured such classics like 'I will always love you' whose rendition by Whitney Houston people have joked you should listen to when you are ready to move on. The reverse they say is that Dolly's version is best when your heart is breaking. Both versions interestingly are wedding hit songs.
Jolene itself was another classic of the 70s coming off the album named after it that brides used to taunt and brag on their competition on the wedding day.
Don Williams also gave us one of the greatest wedding songs in You are my best friend from his 1975 album with the same name.
From the Album Visions, Don Williams outdid himself with 'Some broken hearts never mend' which ironically became an instant wedding hit. Lines like 'Some tears will never dry, my love for you will never die' must have touched the budding lovebirds. Off the same Album is an interesting song called I believe in you, an old wedding folklore that knits generations together.
At the tail end of the 1970s, a period he and Dolly Parton dominated with their country music, Don Williams released another timeless classic in It must be love from the album Expressions released in 1978.
A year before that, Kenny Rogers who dominated the later part of the 1970s, from the album named after himself, we had another great wedding country song in Lucille. A year later, he gave us some spectacular wedding songs, the gambler from which the album gets its name and She believes in me from the same album. In 1979, on another awesome album called Kenny, he gave weddings two other timeless classics in You decorated my life and Coward of the country, a song that was later used as a soundtrack for Alvin and the chipmunks in 1981.
Crystal Gayle also added another country wedding hit song to the decade's list when she released It's like we never said goodbye. It became an instant hit with partygoers including wedding goers.
1980s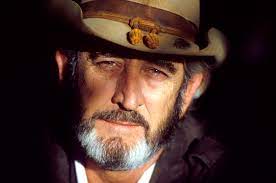 Kenny Rogers continued from where he had ended in the 1970s with another hit song called Lady released in January 1980 that was written by Lionel Richie who himself did a rendition of the same song on his 1998 album Time. The song which had been rejected by Commodores, Lionel Richie's music group at the time, it went on to be a hit both at weddings and among other music lovers. Two months later, in March 1980, he combined with Kim Carnes to release yet another timeless classic in Don't fall in love with a dreamer. In the same year, Conway Twitty gave us that timeless teaser of I'd love to lay you down, a song whose lyrics are as suggestive as they are impressive.
In 1981 Rossane Cash's Seven year ache was another crowd puller at the time.
Also released in the early 1980s, Don Williams poured his Christian heart out in 'Lord, I hope this day is good.' Christian couples picked up on it right away by making it a wedding favourite. It has since become a hit even in the mainstream for grooms and brides having nerves on their wedding day.
Dolly Parton and Kenny Rogers combined in the mid-80s for a Real love duet that was graciously received by country fans across the globe and wedding receptions too. But before that in 1983, they had combined again to give us Islands in the stream, a hall of fame classic kind of country song that received universal acclaim including American Music Award for Favorite Country Single and Academy of Country Music Award for Single of the Year.
Kenny Rogers in the same year also had a duet with Sheena Easton to give us the classic country vocal composition of We got tonight. Many couples gifted in music did renditions of this song at their weddings.
In 1987, Randy Travis' Forever and Ever Amen, which became a darling wedding song for many loving couples in the 90s and subsequent decades was released. It went on to scoop the award for Song of the year at the Country Music Association Awards.
In 1988, Keith Whitley gave us a wedding song of all times in his When you say nothing at all. Its hearty lyrics and soothing ballads have made a permanent dwelling in couples' hearts since. The first lines in the song are perfect for serenading a lover;
It's amazing how you can speak right to my heart
Without saying a word you can light up the dark
Try as I may I could never explain
What I hear when you don't say a thing
The smile on your face lets me know that you need me
There's a truth in your eyes saying you'll never leave me
A touch of your hand says you'll catch me if ever I fall
Yeah, you say it best
When you say nothing at all
The 1980s ended with some of the best country music ever composed.
In 1989, Garth Brooks' The dance earned him a song of the year award at the Academy of Country Music Awards. It went on to serenade lovers who chose to dance to it as they started their marriages. John Sawyer did a rendition of the same as a tribute to Garth Brooks' contribution to country music. It's also a worthwhile listen.
"Darling if you ever leave me well, I'll just put my heart away
I couldn't love again believe me no one could please me anyway."
Those are the first lines from Don Williams' 'I have been loved by the best.' It's a song with deep meaning and heart-touching lyrics. All the songs on this album entitled 'One good well' were a joy for the heart including 'Cryin eyes', One good well and Just as long as I have you among others.
Just like Kenny Rogers in the late 70s, Don Williams dominance in the late 1980s was unmatched. Just two years earlier, he had released another album entitled Traces with such awesome hits like Desperately and 'You love me through it all' and Come from the heart. A year before that he had released a 10 track album entitled New moves from which we get one of his famous and still most popular wedding hit- Senorita.
1990s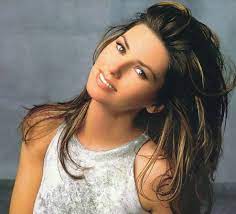 To kickoff a glorious decade of country music, Alan Jackson released Here in the real world and it took the wedding universe by storm. It endeared lovers with lyrics like;
Love is a sweet dream that always comes true…
In 1992, Alan Jackson's Chattahoochee was awarded Country Music Association Awards' Song of the year for good reason. It became a sensation at almost every country wedding held in the 90s. It kickstarted a decade of great country music picking from the 80s. In the same year, George Strait also gave weddings his miracle song, I cross my heart- a beautiful song with a beautiful message of commitment.
From her 1993 Album, Take me as I am, Faith Hill gave us a wedding country ballad in Piece of my heart. It has been played by lovers at their weddings since.
In 1994, from the album kickin' it up, John Michael Montgomery gave us I swear- a timeless classic that pulls different generations of country music lovers together. The same year Tracy Byrd won an Academy of Country Music Award for Song of the year with Keeper of the stars. Weddings quickly added it to their country music selection.
In 1995, Kenny Chesney gave couples a song to sing to each other on the wedding day in Me and you. It's a soft soothing ballad with lyrics that are equally soul warming- a perfect mix for couples hoping to serenade each other as part of exciting activities to do on the wedding day.
Coming off Deana Carter's 1996 album, 'Did I shave my legs for this?' (yes, that's an actual title for a music album), her sentimental Strawberry wine went on to bag two Country Music Association awards for single of the year and also became a wedding lovers' song choice for decades.
A lot of great wedding country music was released in 1997, starting with Michael Peterson's From here to eternity. An immediate sensation, it opened doors for more wonderful music that year.
From the album, Come on over, Shania Twain in 1997 gave us perhaps the best country wedding songs for two decades in You are still the one and From this moment on, songs whose deep lyrics are just as good as their music videos. They each went on to scoop numerous awards.
Tim Mcgraw's country album Everywhere was also released in 1997 but it's the song on the album that featured Faith Hill entitled It's your love that made its fortress at weddings for the next decade and so. So did Write your name (across my heart) from Kenny Rogers' Across my heart album released the same year. Lee An Rimes also gave us How do I live, a song that not only caught the ear of wedding goers but also the Grammys where she scooped an award as Best Female Country Vocal performance.
Mark Wills' I wish you were here at the tail end of the 1990s took weddings back into the fantasy world of love after death. It's about a man who dies in a plane crash and goes to heaven but still manages to send a postcard to his lover back on earth.
In 1999, veteran country musician Don Williams yet again proved that old is gold when he released his album 'She rides wild horses' from which we got that timeless classic wedding song-Buy me a rose. That same year Amazed a song from Lonestar's Lonely Grill Album scooped two awards for Academy of Country Music Award for Single of the Year and Academy of Country Music Award for Song of the Year. It also became a soothing guest at weddings.
The same year saw Brad paisley win a Country Music Award for song of the year for his We danced. It has since become a ballad couples cannot resist at their weddings while Faith Hill won a Grammy for Best Female Country Performance for Breathe, a song that has left neither our lips nor wedding music selection lists since. In the same year Andy Griggs added a beautiful country song to our curious wedding lists in You won't ever be lonely.
2000s
Grammy Award-winning I hope you dance by Lee Ann Womack and Sons of the desert remains a wedding favourite to date. Released in 2000, brides still love to walk down the aisle on its soothing ballads. Such lines like '…loving might be a mistake, but it's worth making' clasp at every listening heart.
Most of us recognize the song Bless the broken road by Rascal Flatts from being played at weddings, however, what we may not know is that it was the soundtrack to the movie Hannah Montana back in 2004. In that same year, it scooped an Academy Award for Single of the year.
Austin is yet another classic country song that became a darling for weddings. Released in 2001 by Blake Shelton, it has since been played and serenaded on by numerous lovers on and off their weddings.
Off her 2002 album, Up, Shania Twain gave us a wedding song in Forever and for always that throughout the years has given that soothing melody that listening to gives you the thrills of love. Marrieds tend to reminisce their maiden married days while singles hold tight on to their mates with the longing look of '…marry me now.'
From his 2003 album, 'Mud on the tires', Brad Paisley combined with Alison Krauss to give us a classy country song in Whiskey lullaby . It went on to win the Country Music Association Award for Song of the year and has had a soothing presence at weddings since.
Alan Jackson's Remember When was awarded Country Music Association Award song of the year in 2003. It has lived to the billing to date making memories for newlyweds at numerous weddings over the years.
Carrie Underwood's Jesus take the wheel from the Album 'some hearts' was popular at wedding receptions in the 2000s and the next decade. Christian lovers especially grabbed it and made it their own, every Christian would want Jesus to be at the wheel of their marriages, so they sung to it as a prayer at their weddings.
In the same year She's everything by Brad Paisley was released from his album 'Time well wasted' and it became an instant hit for lovers sipping into their weddings.
Released in the 2000s, Josh Turner's Your man became an instant hit for especially lovers who wanted to serenade their significant others. And it spread to the weddings too.
In 2008, Lady Antebellum from her album Lady A gave country music one of her classy pieces in Can't take my eyes off you. It quickly turned into a song that all country music lovers enjoyed.
In 2009, Keith Urban's Only you can love me this way was gifted to the world of country music off his album 'Defying gravity' and weddings like others fed on it. It has been a hit since.
At the tail end of the decade, Chris Young gave us a great country album with a name that doubles as one of the songs in The man I want to be. It has a gospel touch to it that creates sentiments of remorse and becoming better which makes it a classic for wedding couples whose relationships have had too many twists and turns. The same album also has another wedding crooner entitled Getting you home. He earned a Grammy Award for this song.
2010s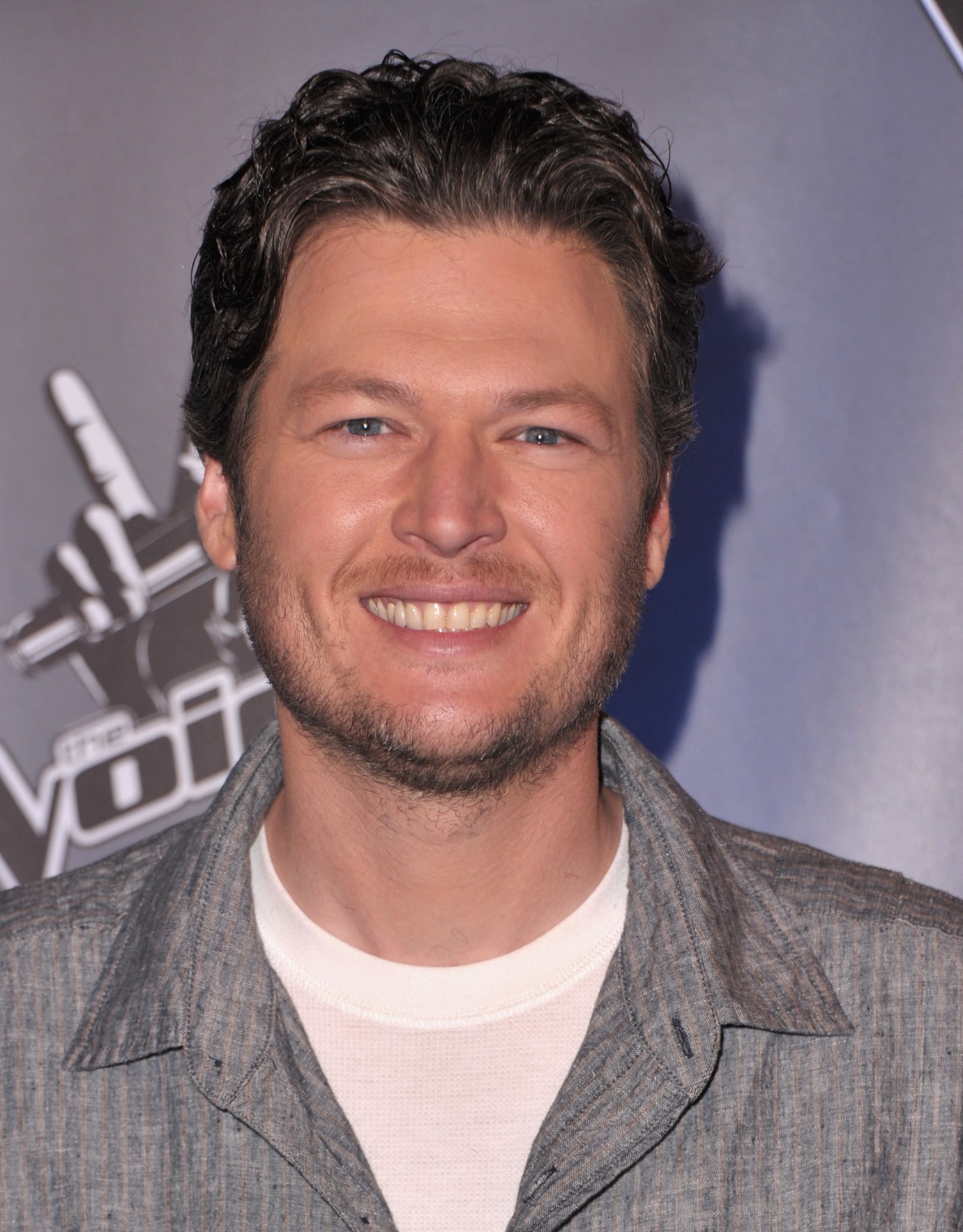 Like Jesus does is a gospel country song that points Christians to their ultimate wedding as the bride of Christ. It was released by Eric Church in 2011 from his album, Chief. Christians like to play it as a reminder of how they need to love each other.
Another wedding hit released in 2011 off the Red River Blue album was God gave me you by Blake Shelton that received commendable accolades in Teen Choice Award for Choice Country Song and Country Music Association Award for Single of the Year. Another great wedding song off this album was Who are you when I am not looking?
In 2013, Brett Young's Would you wait for me was an instant sensation for especially lovers in long distance relationships. Because it nursed hearts during their long spells apart, couples carried the memories of this song with them to their weddings and had the deejay play it. In the same year, Thompson square blessed us with her talented vocals on her album 'Just feels good.' The song weddings were quick to jump on was If I didn't have you. Thompson Square in this song imagines what life would be without her lover and she puts voice to it. It's epic.
In 2015, Jon Langston continued a decade where country music went back to a tradition of deep- seated love lyrical genius in his Forever girl. This song has a verse that goes;
She slides on over
I hold her tight
And I say darling
Thank God that you're mine
2015 gave us another great hit, this time at the vocal prowess of Thomas Rhett in his song Die a happy man off his Tangled up album. It received applaud from wedding lovers as well as the Country Music Association Awards for single of the year. Later, Thomas combined with Tori Kelly for a remix of the same song. They absolutely nailed it.
In 2018, This is it was a track that came off Scotty Mcreery's Seasons Change and a great hit for the decade.
From his album, 'Fully Loaded; God's country', Blake Shelton released an amazing country song in Nobody But You- a song he did with Gwen Stefani. It has since become a darling for country music lovers, lovers and wedding planners.
2020s
It is early days in the 2020s but we are already beginning to see signs of a great decade of country music; A few notable examples
In 2021, from his album 'Good at moving on', Jeb Gipson gifted country music with his If it ain't with you track. It's a blend of old country and pop.
Something in the orange by Zach Bryan has just been released recently as a rendition of some of the best 1930s classics.
There you are, I hope you enjoyed our journey through 100 years of country music that was played at weddings. Please visit these links if you are interested in African wedding music or Caribbean wedding music as well as Western wedding music.
Thank you for being our ardent supporters throughout this period. We pledge to give you even better reading content with our next 100 blogs.
Cover photo credit: People.com