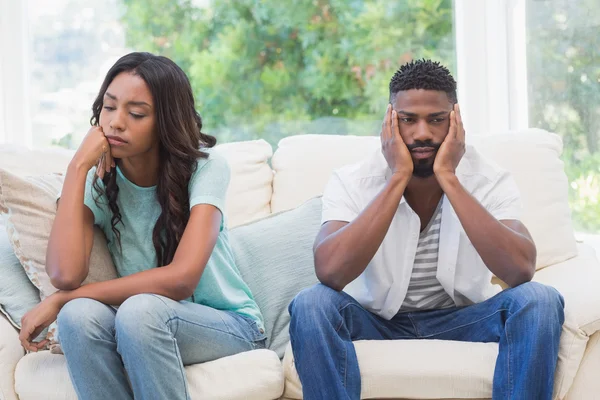 12 Relatable Frustrations when planning a wedding in Uganda
Weddings are a significant part of Ugandan culture! So significant that you are hardly able to organize a wedding with less than 300 guests. Typically, intending couples in Uganda tend to book vendors they know from a previous function or close relations or have been referred to. They make large down payments, and hope and pray that when the big day arrives, everything will run smoothly. To make sure that is the case, they form a wedding committee leading upto the wedding day, typically made up of close relatives and friends to manage the activities and vendors.

And things go really smoothly, until they don't and you find yourself needing a wedding fix!
Here is a list of typical frustrations that usually accompany Ugandan weddings and how a wedding planner could help relieve you of most of them.
1. Raising funds for the wedding
Typically in Uganda, couples devise creative ways of soliciting wedding funds. They will organize a wedding launch followed by wedding meetings where a handful of people will show up. A couple of them will make contributions and others pledge. While these wedding meetings are usually great in galvanizing support and making important communications, most of them tend to become friendship reunions and in some extreme cases even an opportunity for the more wealthy family members to show off or embarrass the not-so well off.
Wedding Planner Tip: To avoid becoming the butt of jokes because of fundraising, start saving up for your wedding early. Approach the last three months to your wedding with at least half of your budget.
Raise the remaining balance through targeted collections. For example, hold a wedding launch event and assess from the pledges possible collections. Begin to use attendance and response to these events to trim down the guest numbers.
Keep the meetings at a minimum. Collections rarely correlate with the number of meetings held.
Also do remember that in these tough times, getting to your wedding meeting may be a luxury, so keep them virtual and minimize the travel costs incurred to your potential attendants.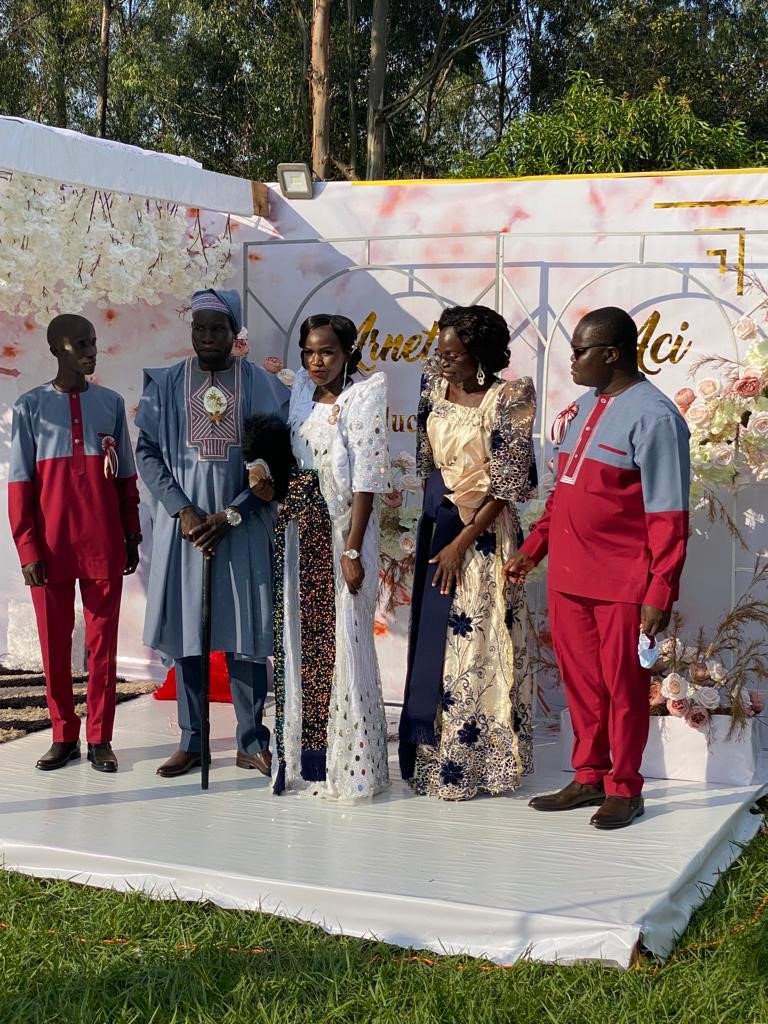 2. Sourcing the perfect Service Providers
You probably know what you want in a wedding service provider, such as one who fits within your budget, understands your needs, and theme, or is near your venue or locality; however, narrowing down to the perfect match can be stressful and time-consuming and quite often rather daunting.
Wedding Planner Tip: Wedding planners will help you select the most suitable vendor not because they know them all but because they work with these vendors continually. At Nyom Planet, we have vetted and listed nearly a thousand wedding service providers operating across the country. Working with our wedding planners' team will help you find that perfect match faster than you would imagine.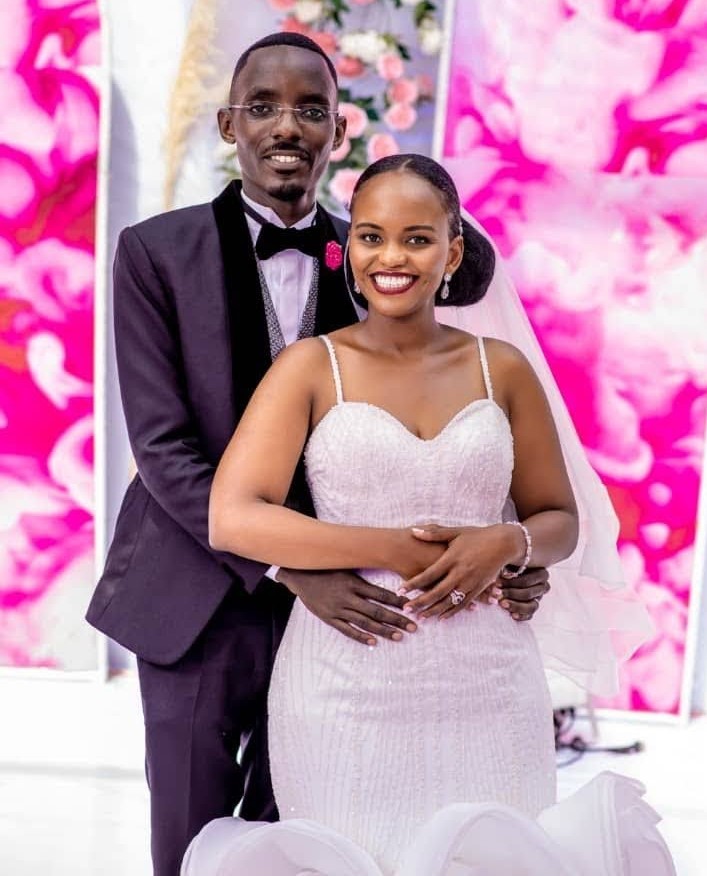 3. Sticking to your budget.
Someone has said there is nothing more emotional than a Ugandan wedding budget. It can be happy and satisfied one minute and hungry (if not angry) and mercurial in another. These harsh economic times have taught couples to be frugal with their wedding budgets, but finding those willing to work within your budget will undoubtedly be a maze because you're likely to come across vendors who charge more than you're willing to pay for the exact service you need. The reason is simple- your knowledge of both service providers and their charges in the Ugandan market is limited.
Wedding Planner Tip: Wedding planners make sure that you stay within your budget, so they work to find vendors whom you can afford and even negotiate lower prices because they are familiar with both the industry rates and the players. Unlike popular belief, you'll be able to save some money by hiring a wedding planner.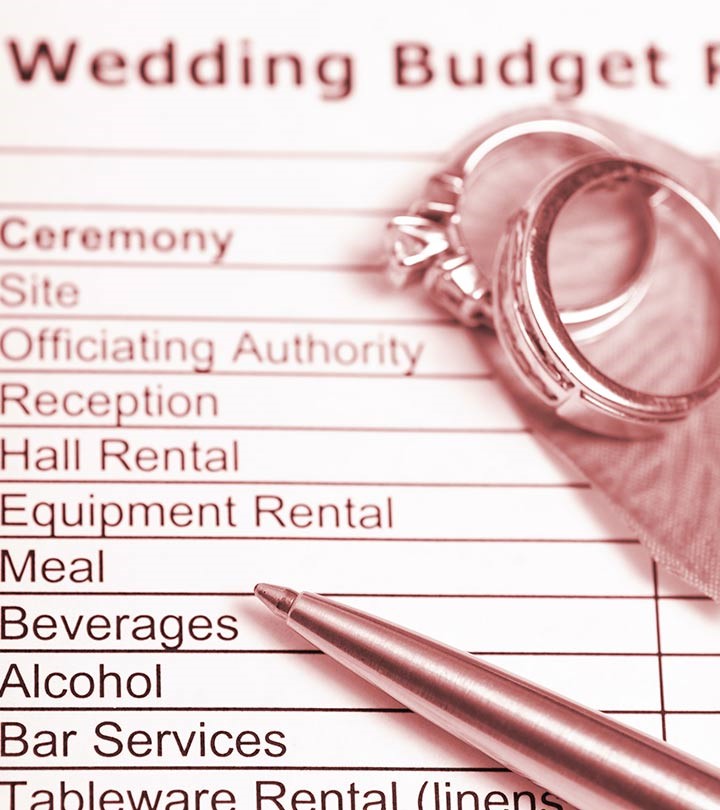 4. Expensive Service Providers

The well-known wedding vendors in Uganda are pricey; most likely, these are the individuals frequented by most of your peers. You've also probably seen them on TV, in magazines like Bride and Groom, Cosmopolitan Weddings or in other media.
With these vendors you do not only pay for the service but their reputation, which is fair because they have earned it. But should you skip your wedding because you cannot afford the cost of a certain service provider? Aren't there any others that could deliver within your budget yet still meet your expectations?
Wedding Planner Tip: At Nyom Planet we think weddings should be affordable for those with sizeable pockets as well as those that are on a budget. A great wedding planner will have a network of quality service providers who can accommodate most budgets, and they rely on them to provide an excellent service.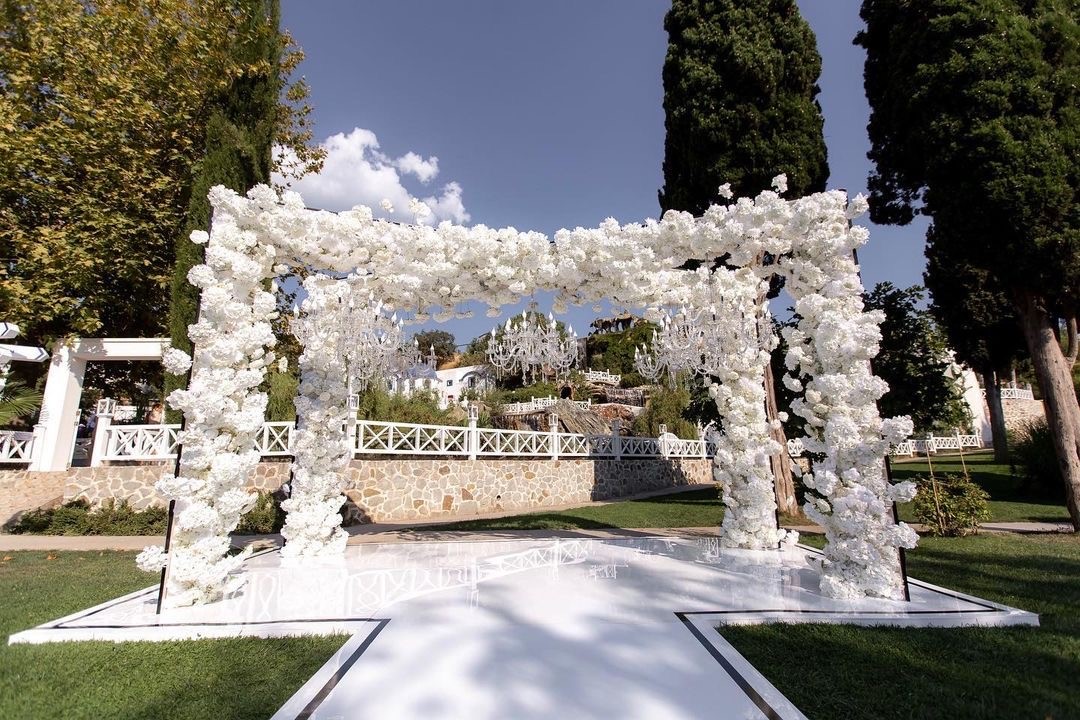 5. Unreliable Vendors
Consider the food provider not arriving on time, or worse, not arriving at all. And when they do, they provide fewer types of food than what was ordered, remember food is an important factor in Ugandan Weddings. A vendor you can rely on and trust to deliver on time will give you peace of mind but in Uganda they tend to be the minority.
Most of us have been to a wedding where the cake arrived at the reception after the couple- African time is what they like to call it.
Wedding Planner Tip: A serious wedding planner knows the service providers well. They have built rapport with them but they also know quite well who is capable of missing deadlines and who isn't. They will push some more than others to arrive on time and deliver exactly what they agreed upon. Wedding planners in this case will save you from calling 7 or more vendors on your wedding day.
At Nyom Planet, we leave no room for disappointment, and if one does not appear, we always have a contingency plan from our long list of vendors. But more than that, we delist unreliable vendors from our platform.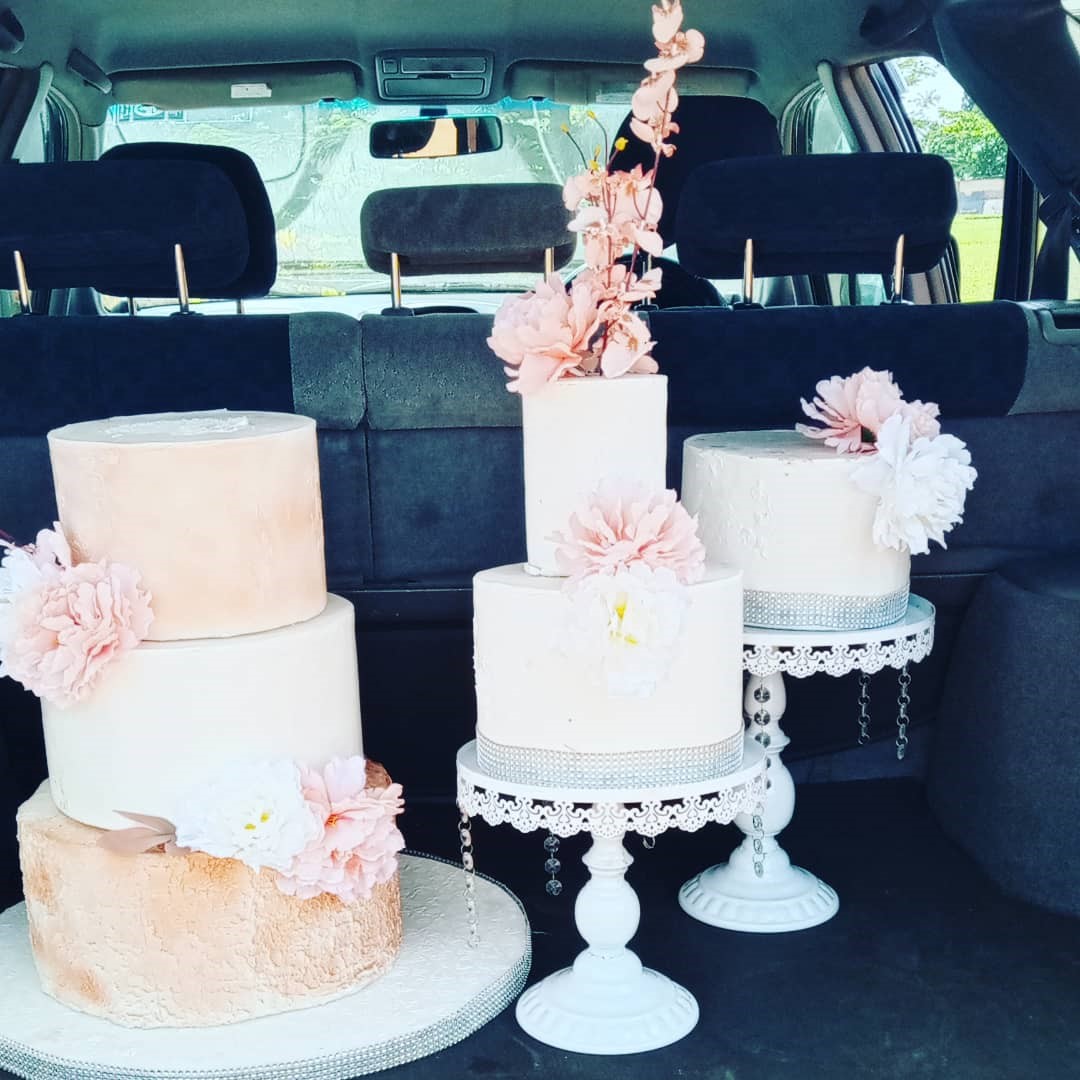 6. Realizing your wedding vision
Every bride has an idea of what their big day should look like; some are pure fantasies while others have been influenced by past weddings attended or watched. Lately, brides have boards on Pinterest to collect these ideas. Most Ugandan brides draw inspiration from Ugandan TV wedding shows like Bukedde and Spark TV.
It's one thing to have the ideas and another to have them curated into a compelling wedding concept that captures your vision and eventually made a reality. Vendors will usually focus on their specific service and will rarely think of how it fits the entire puzzle. The decorator may use colors corresponding to a rustic theme, for example, but then the cake comes designed in bright red or yellow colours.
Wedding Planner Tip: Designing wedding concepts is a wedding planner's delight. Listening and piecing your ideas together gives them an artistic adrenaline rush. Wedding planners will help you with ideas on a wedding theme if you don't have one already. They will then curate that into a wedding concept which will mirror your idealized vision. This is what they do, they love it and they are professionals at it.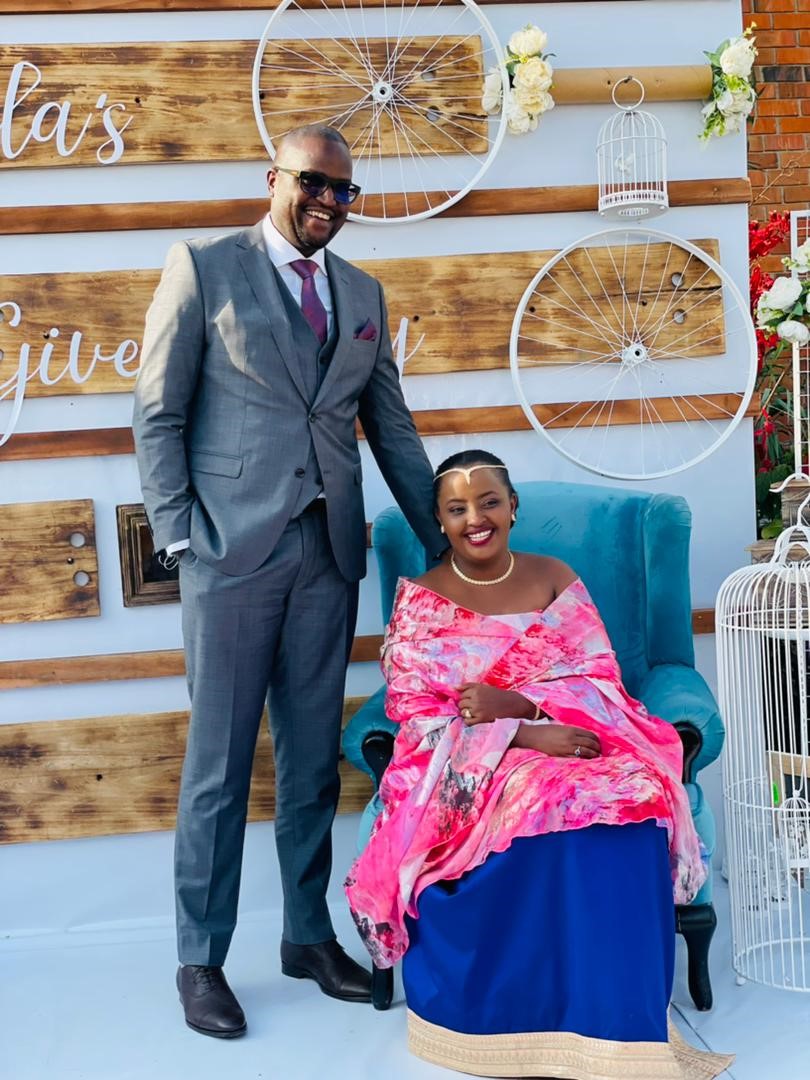 7. Unreliable Friends and Family

The majority of weddings in Uganda have a wedding committee in charge of overseeing all wedding-related activities. They are well-meaning, they are happy to help, however, they too would like to bask in the celebrations of the wedding ceremony or the exciting activities of the day. It's not unusual to see them reconnecting and mingling with long-lost friends and family members while forgetting their role of instructing the food provider when to serve the guests and supervising the plates ordered. Such minor errors could ruin the function. But they are typically volunteers, so it's hard to blame them. But do you really want an unreliable player on your wedding day?
Wedding Planner Tip: Wedding planners do this for a living, so they will make sure that every detail is taken care of, and at the end of the day, our main goal is a happy couple. So, once you hire a wedding planner, you will have less to worry about.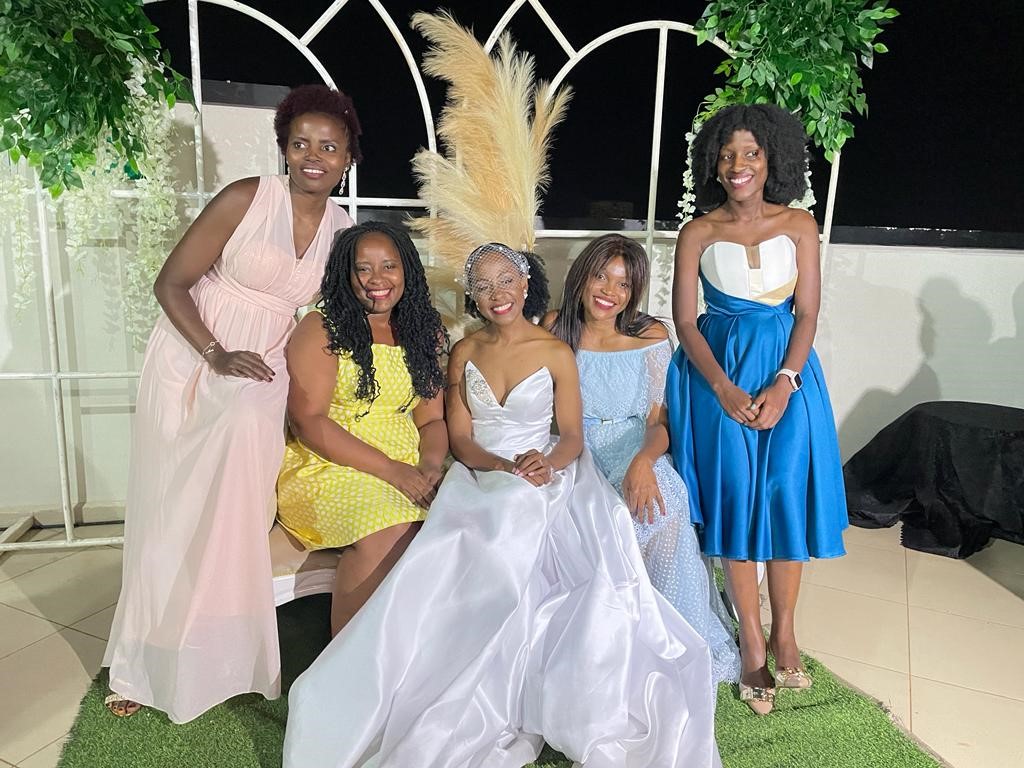 8. Unknown legal matters

Did you know that some wedding arrangements, if done improperly, are illegal? According to the Kampala City Council Authority, you need gazette documents to authorize you to do things like holding your wedding service outside a gazetted place of worship. To run afoul of the law on D-Day would be a terrible idea; it might even cause the wedding to be called off.
Wedding Planner Tip: Wedding planners deal with these matters for a living. As your planners during the wedding preparations, they will offer from experience the necessary legal advice and help you gather all the documentation needed to make sure your marriage is both legitimate and legally recognized by both state and community.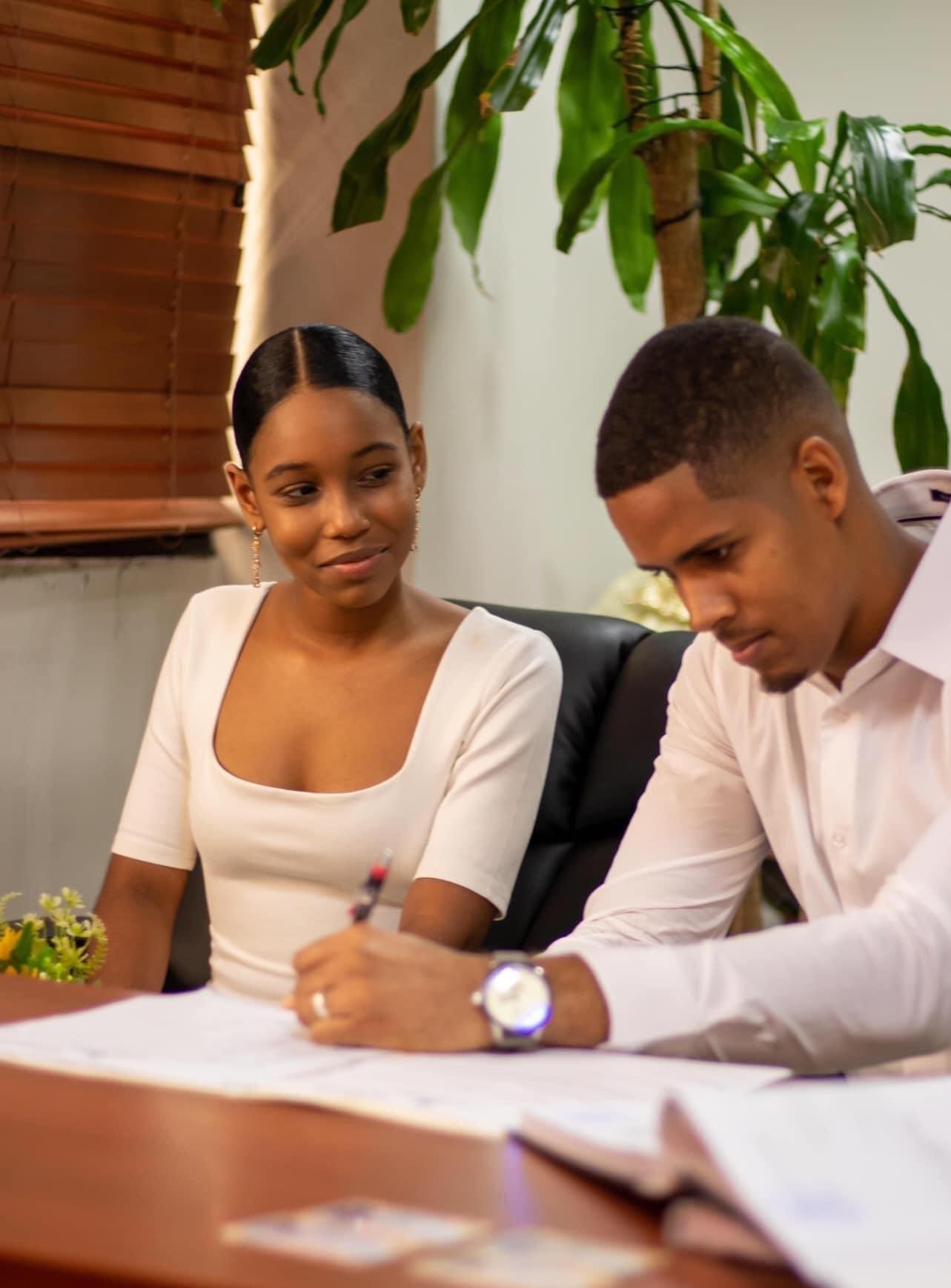 9. Unforeseen circumstances

Fortune tellers like to make us believe that the future can be predicted. We all know how that usually ends; you can't predict the future because it's the future. Your most trusted service provider will let you down due to unforeseeable circumstances. Cars break down. Cakes get burnt. People fall sick. The weather may go south and derail that lovely outdoor wedding you have planned for a long time. Lately, we see this quite often at garden weddings in Uganda partly due to climate change.
Wedding Planner Tip: A wedding planner is no fortune teller but that's why experience is such a great teacher. At Nyom Planet, we are aware of all of these un-foreseen circumstances and have mitigation plans as well as alternatives for what could go wrongs. We are always prepared to deal with them. It's reassuring to have someone to lean on when things go wrong, a wedding planner is that person.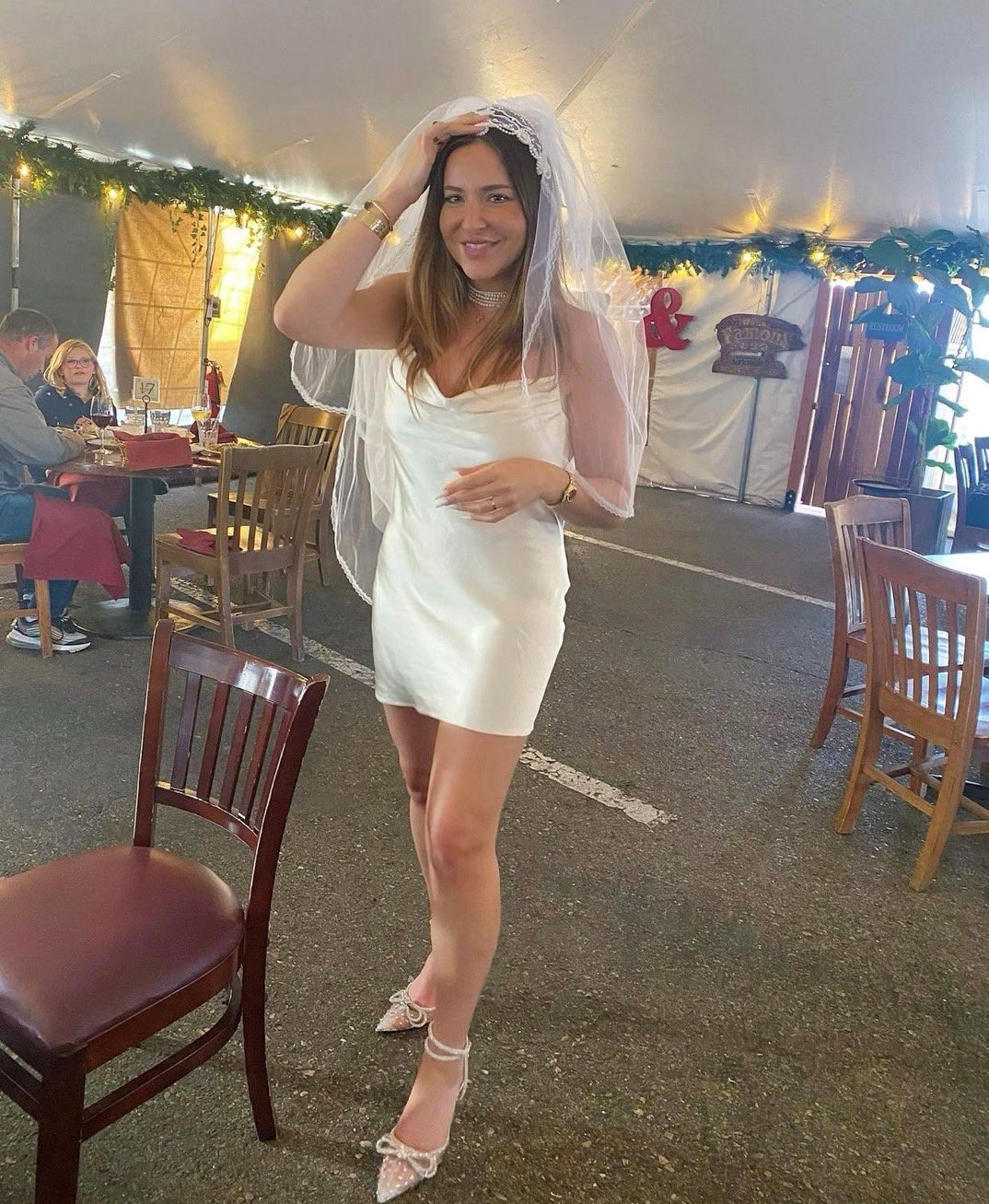 10. Niche Appointments

When planning a wedding, Ugandan brides and grooms prefer to visit every vendor and thoroughly explain their needs. This could entail visiting the venue, tasting the cake, and trying on the wedding dress and rings. This is usually fine till our Ugandan idiosyncrasies catch up with us- procrastination leading the pile. Whether it's genuinely due to hectic schedules or typical last minute fire-fighting, most Ugandan couples will miss crucial appointments. Vendors are not entirely saints either, they will book you in for appointments and then forget. If you haven't been stood up for a wedding activity appointment, celebrate your luck. In Uganda, this is a thing and it creates all kinds of disappointments!
Wedding Planner Tip: With a great team of wedding planners, both you and the vendor will be reminded when to keep these appointments. You will also not need to explain to 15 or so vendors your idealized wedding vision. If you explain to your wedding planner, they will pick it up and point you to possible vendors who can pull it off. Minimal discussions can be held to concretize the vision but it wouldn't be as time-consuming and taxing as with many vendors.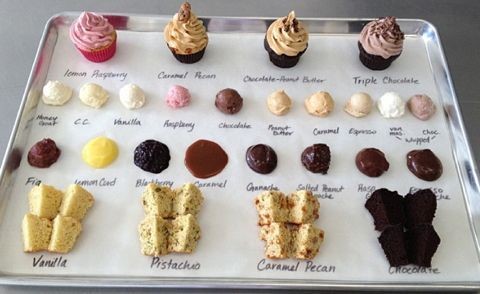 11. Indecisiveness
Decision Making can be challenging if you're unsure of whether it's the right or wrong thing to do. Whatever choice you make will either break or make your function. Brides and grooms come in all temperaments. Some are naturally indecisive. Others are influenced by different mentors, mothers and father figures in their lives. In wedding planning, indecisiveness can have dire consequences; you can miss out on a great venue, a good entertainer, a very creative Emcee etc because they have been booked out right under your nose.
Wedding Planner Tip: Narrowing down options is a planners' expertise. Understanding your preferences, wedding concepts and budget gives them tools to narrow down your options quite precisely. When you seek a wedding planner's advice, decisions are both logical and emotional but most of all you will receive appropriate guidance on what to do to enable you make quick decisions.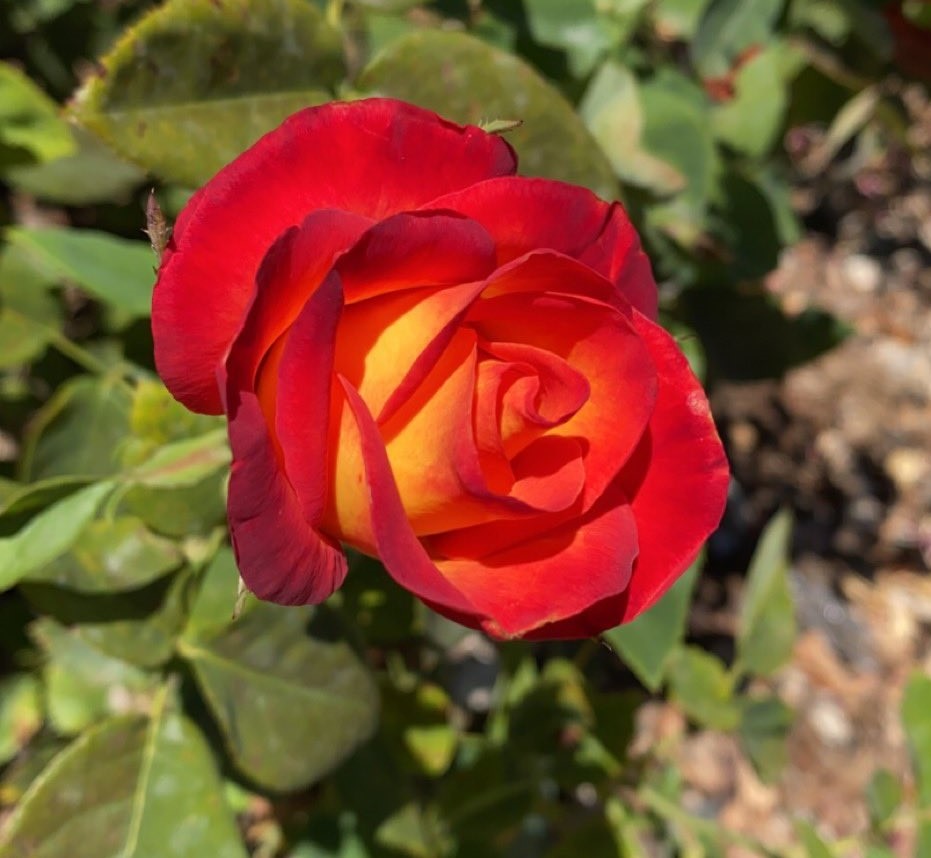 12. After wedding activities
People think planning a wedding ends when the couple wave good bye to their guests. Ugandan wedding guests especially love to proceed for after parties after the wedding reception to drink it all off. As wedding planners, we know things don't end when the couple sails off for honeymoon or go off to their wedding suite. Usually final payments are made for un-foreseen expenses like increased guests demand an increment in food, drinks and sometimes even seats. Gifts will also need to be kept till the couple returns from honeymoon, transport needs to be arranged to move the couple to their suite or to their honeymoon destination etc. All these if not well planned can become frustrating for a couple that is already exhausted from the wedding day activities.
Wedding Planning Tip: A wedding planner will plan for all this in advance because they do this for a living. They will most likely not be carried away by the myth of the wedding having been concluded. From experience, they will take care of every detail that comes after the wedding including any un-foreseen circumstances.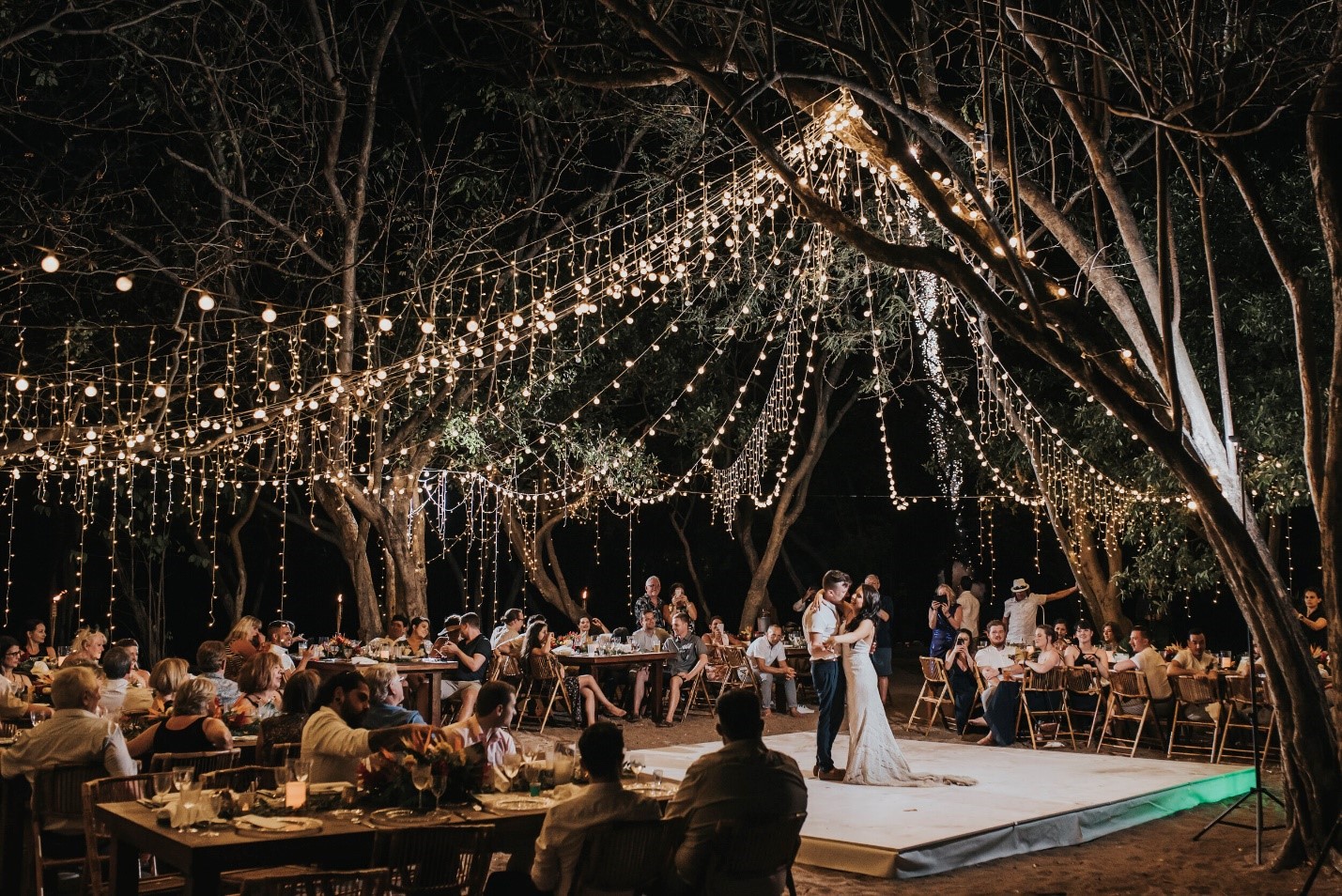 The majority of Ugandan couples believe they don't need wedding planners, while others believe they are too expensive. One won't feel the need to hire one but after examining some of the stress and frustrations associated with wedding planning, perhaps you may want to think twice.
As a couple looking forward to your wedding day, you are likely able to come across one or two of the challenges mentioned above, however, putting your trust in a credible wedding planner washes away all your worries. Reach out to us via mail on planner@nyomplanet.com for a stress-free wedding.