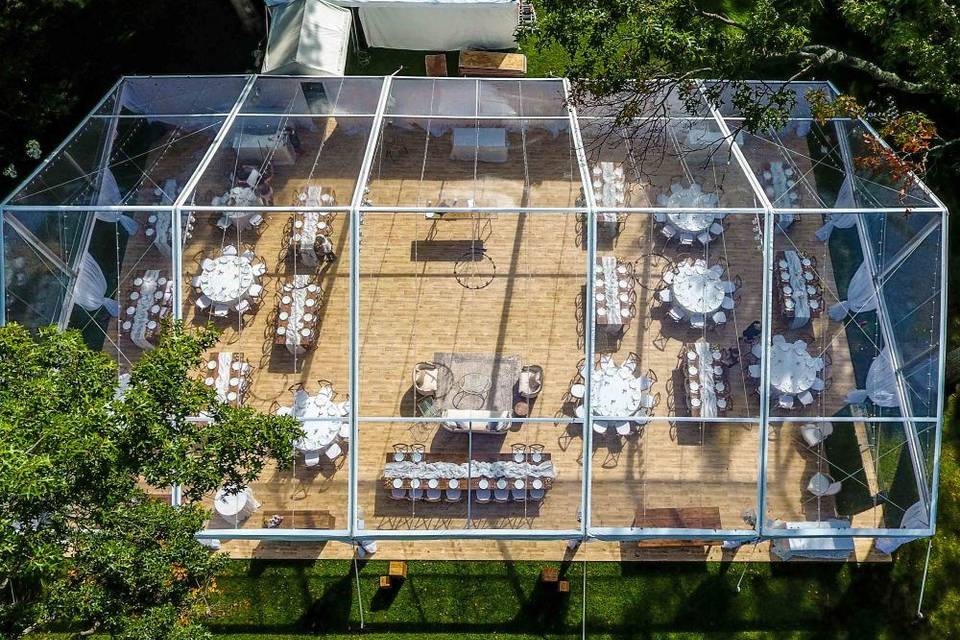 Wedding Tent Providers in Kampala-Uganda
Couples prefer outdoor weddings for several reasons, such as the lovely backdrops offered by lush green gardens, lakes or a lovely pool in the instance that they choose a garden, lakeside, or poolside as their wedding venue. However, this all only possible if you can predict the weather. If your wedding is in a tropical country like Uganda, unless you rent the services of a rainmaker, rain could ruin the event by getting everything soaked. Sunshine can equally be a menace if not tempered.

Wedding tents become the ideal response to such fears that haunt outdoor weddings. In addition to providing protection against the weather, they give designers and reception wedding decorators a wide range of creative possibilities. Multiflex tents for example, can easily be adjusted to fit your desired size. Walled tents feel more intimate whereas open-sided tents have an indoor-outdoor vibe. Skyline tents have a more outdoor feel because you can view the gorgeous sky through the translucent top cover. In other words, wedding tents can offer the best of both worlds by giving an indoor-outdoor experience.
Let's say you have now narrowed down to holding your wedding reception under a tent, your second step is need to find wedding tent providers and the types of tents they offer. If your wedding is in Kampala or anywhere in Uganda, here are some wedding tent providers to consider.
Tent Concepts is located in Bugolobi on the outskirts of Kampala. It offers a selection of tents that will add glam to your event. Explore their tent options, such as the sandwich tent, which combines a skyline and solid top cover.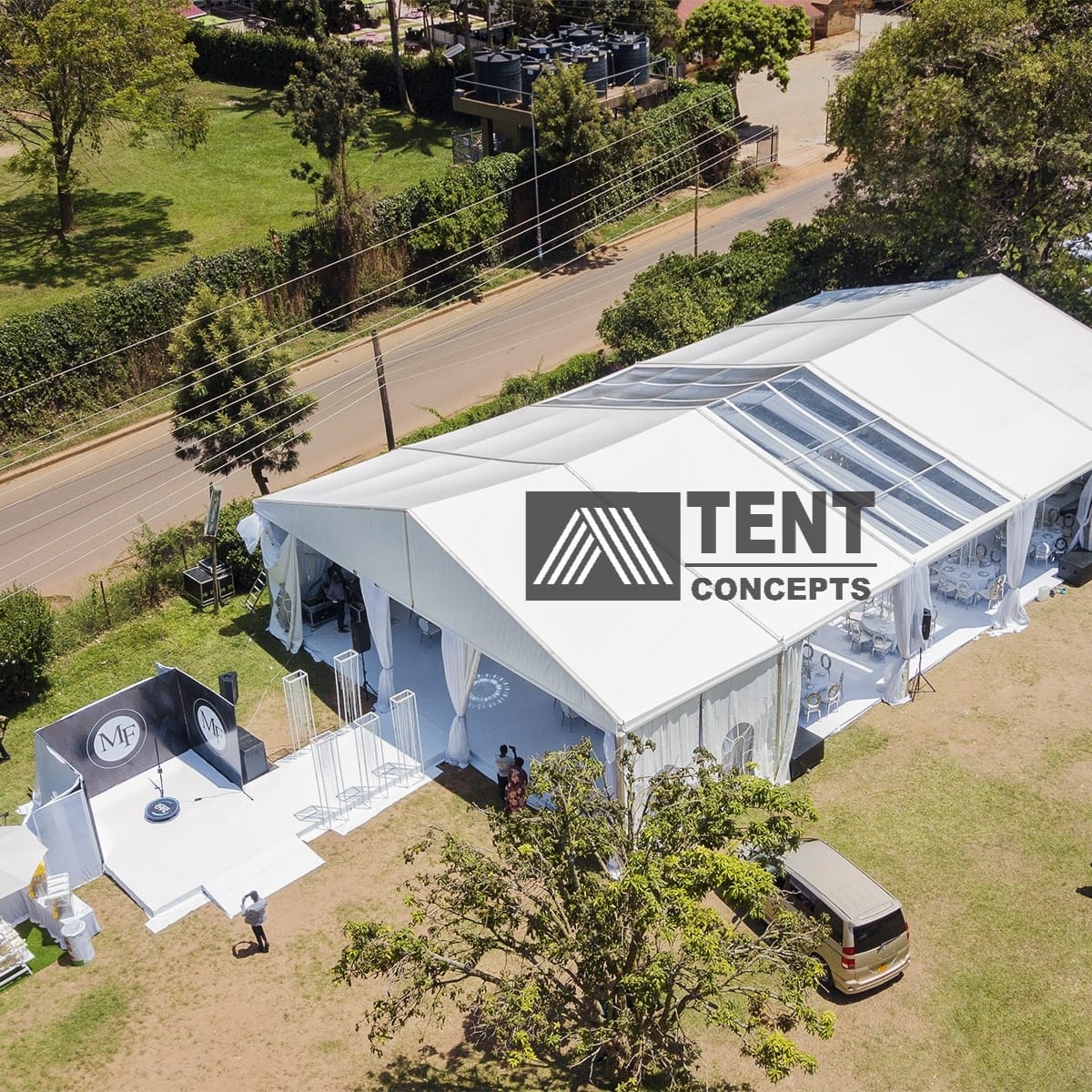 Founded in 1995, Fotogenix is a pioneer in the function tent hire service market in Uganda, with a wealth of experience and a growing clientele. They rent out executive tents, podiums, floodlights, tables, and seats. They are constantly striving to keep up with the ever-changing trends in the wedding industry. Find them at their different branches around Kampala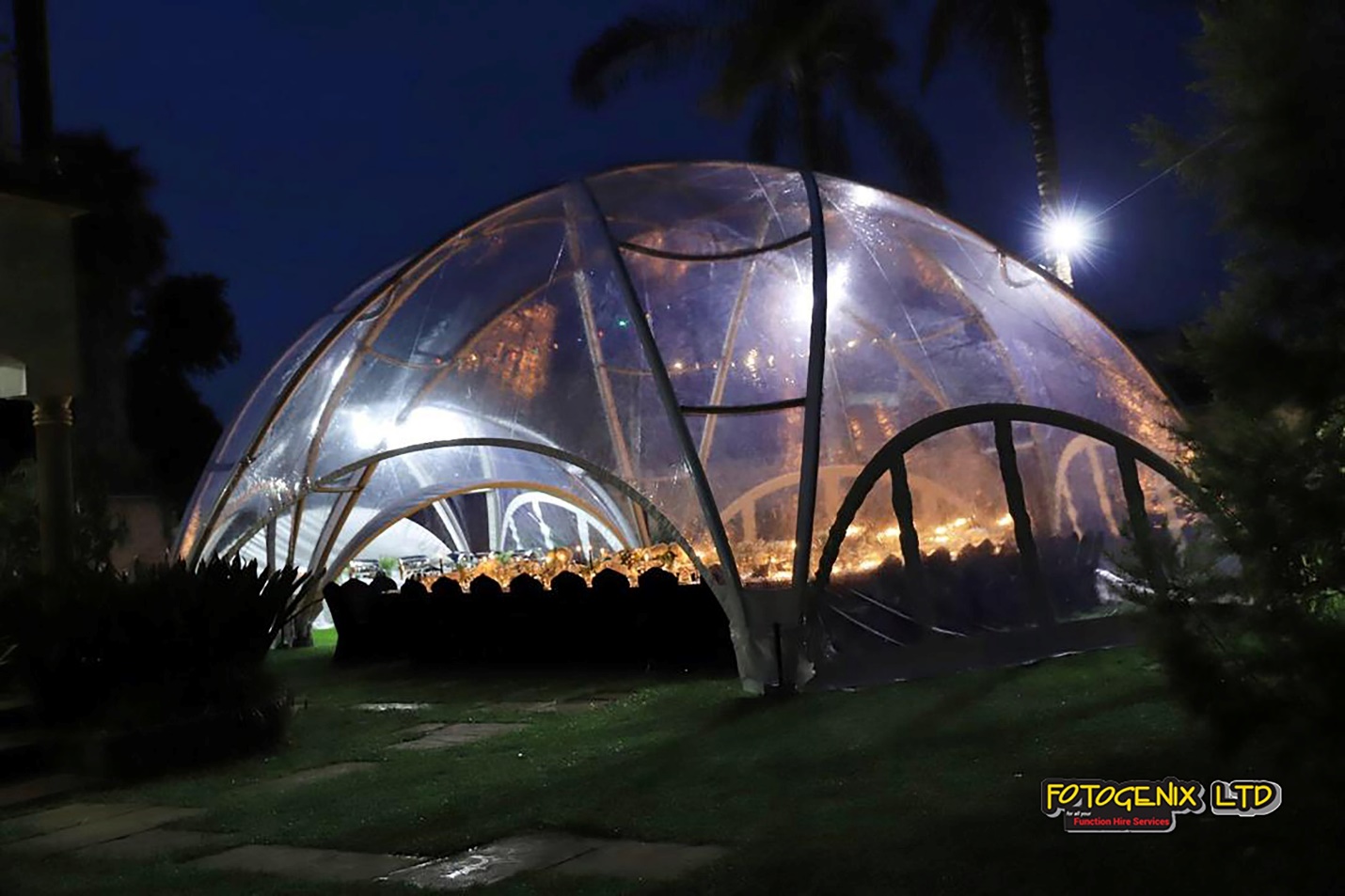 One of Uganda's top wedding tent service providers, Events Limited delivers stunning tents, chairs, and tables that add glitz to the event. Their tents are known for their uniqueness and glamour. They are located in the heart of Kampala city.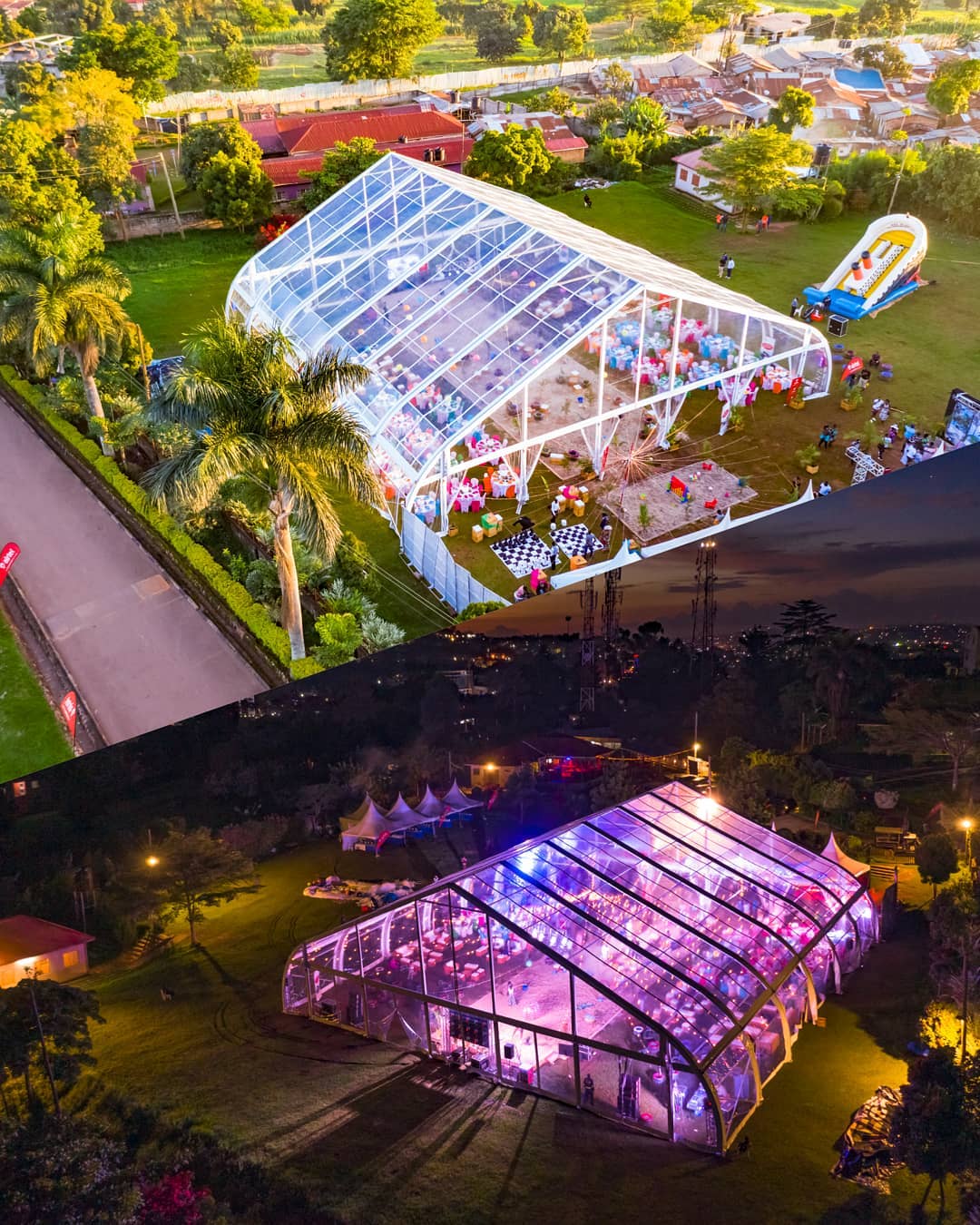 Henhar is a wedding tent provider with a wide variety of tents ranging from Pagolas, Alladins, Peaked, Multiplex, Alpine and curved tents for all kinds of weddings. They also support weddings by providing center pieces like candelabras, and a variety of chairs such as plastic, executive, chrome, chiavari, and chameleon in all designs and colors. Henhar also hires out buffet, round, half-moon and cocktail tables.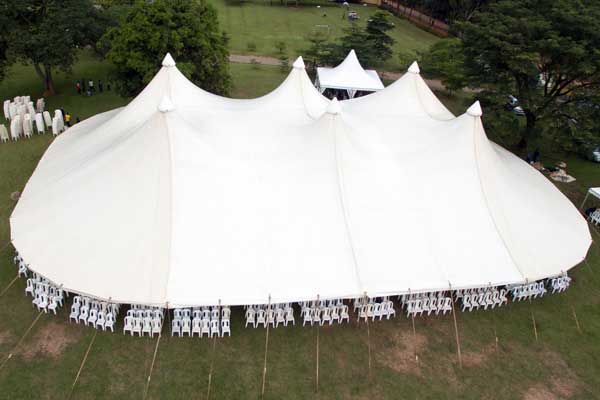 Haino Events is an events management company located in Ntinda on the North side of Kampala, Uganda's capital. They create and manufacture different types of tents which they rent out for weddings, including 100 and 50-seater tents. In addition, they rent out plastic chairs, tables (both plastic and wooden). They do wedding decorations and make wedding cakes as well.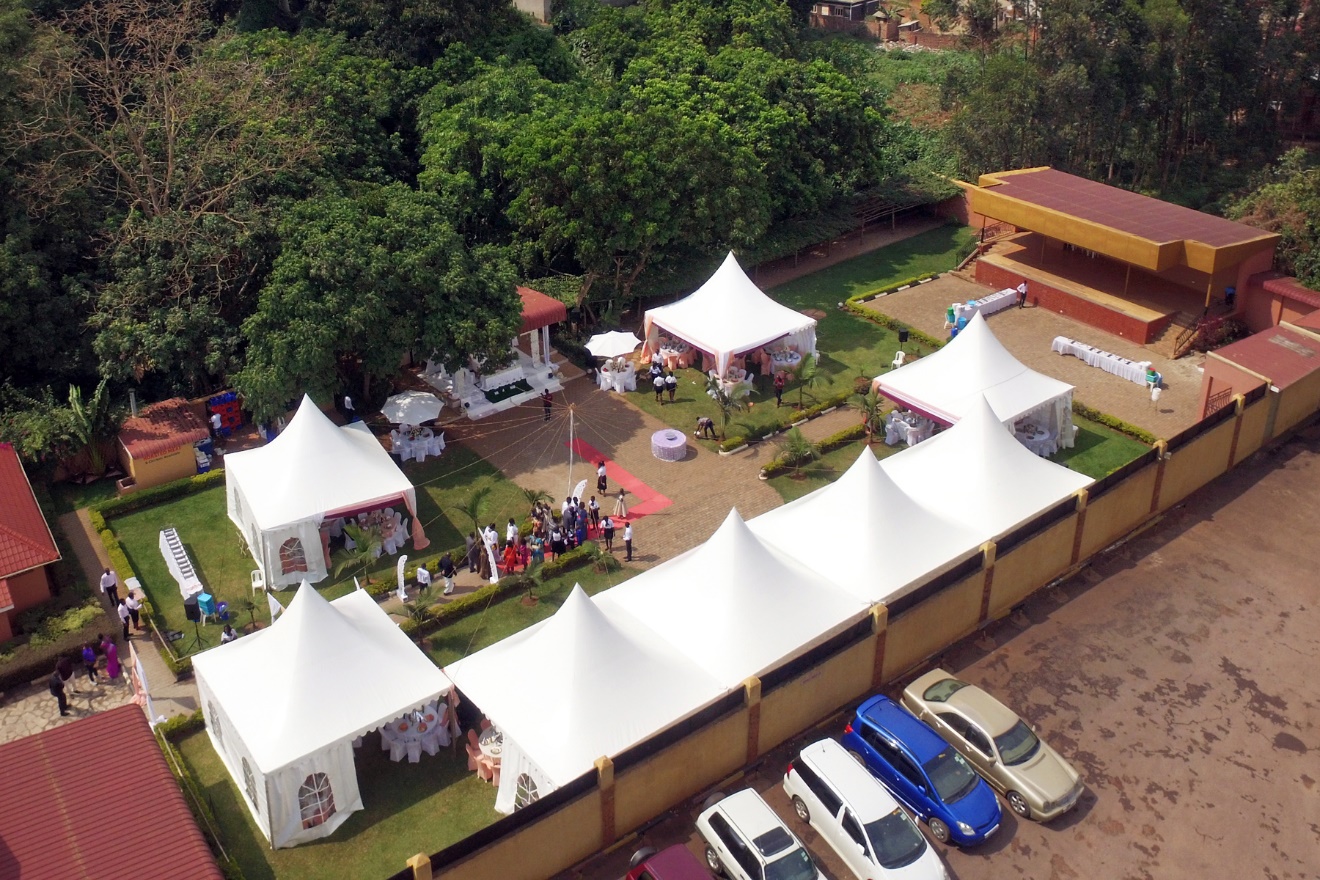 Located in Ntinda, Lumious events is one of the best wedding tent providers in Uganda, it offers exquisite tents in addition to chairs, tables, mobile toilets, table covers to give your function that glamorous touch. Their experience spans both corporate and social functions and with them, your wedding is in safe hands.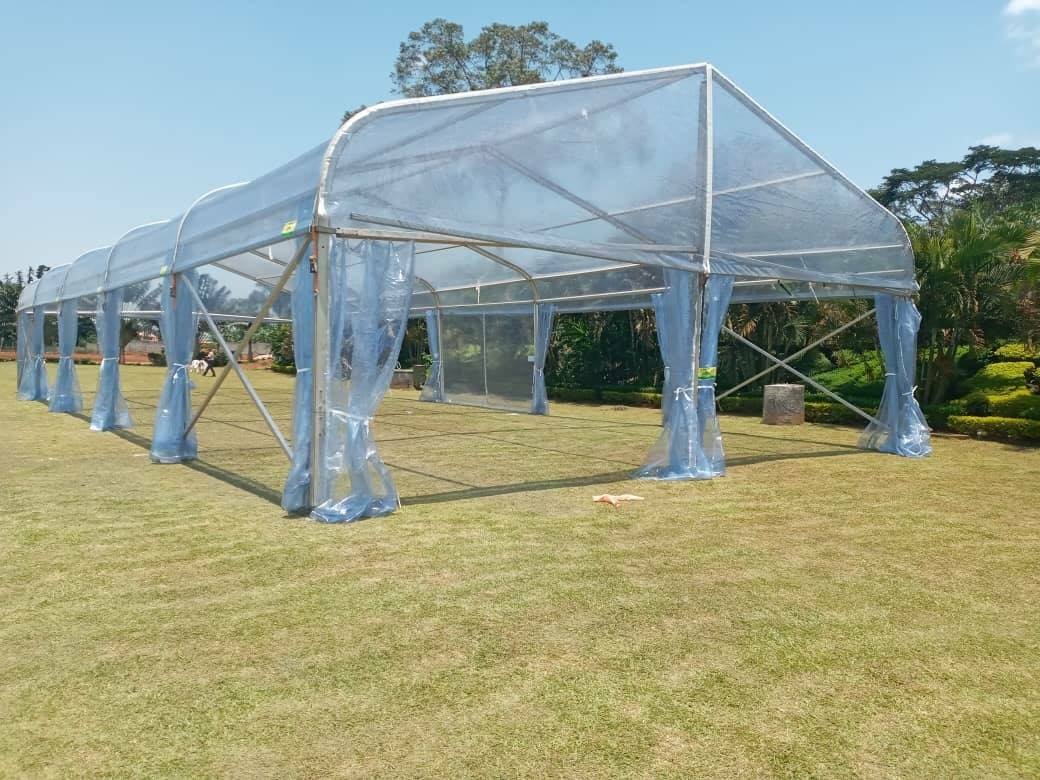 Tents 4 U like its name suggests provides tents for all kinds of functions ranging from beautiful weddings, film & fashion shoots, to televised sporting events and any backyard birthday parties. They treat each event as if it were their own! Their clear-span tents highlight all the lovely features for your special day. Find them in Kampala.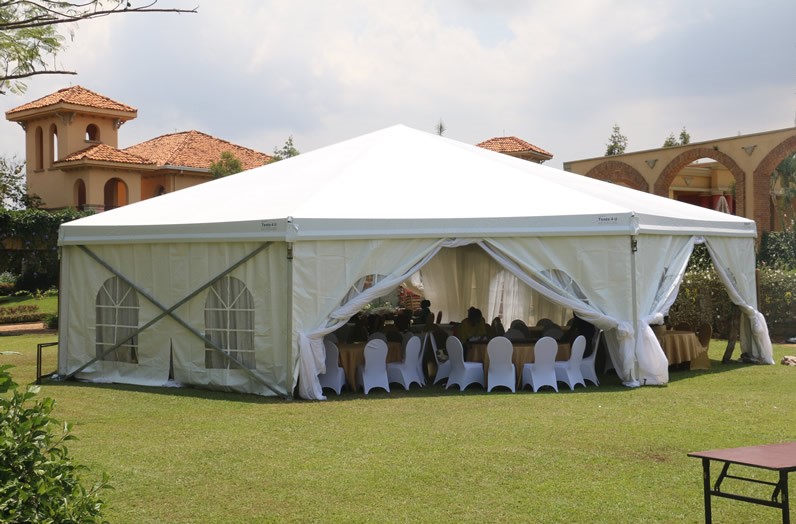 Providing clean, elegant, and steel strong tents capable of withstanding all sorts of weather conditions, Peno events is a breath of fresh air in the wedding tent market. The tent styles include beautiful multiflex tents, alpines, skyline tents, and pergola tents. They also provide various types of chairs, such as the golden chiavari chairs, which add a wonderful and sumptuous vibe to the occasion. Their tents can accommodate any size of guest numbers.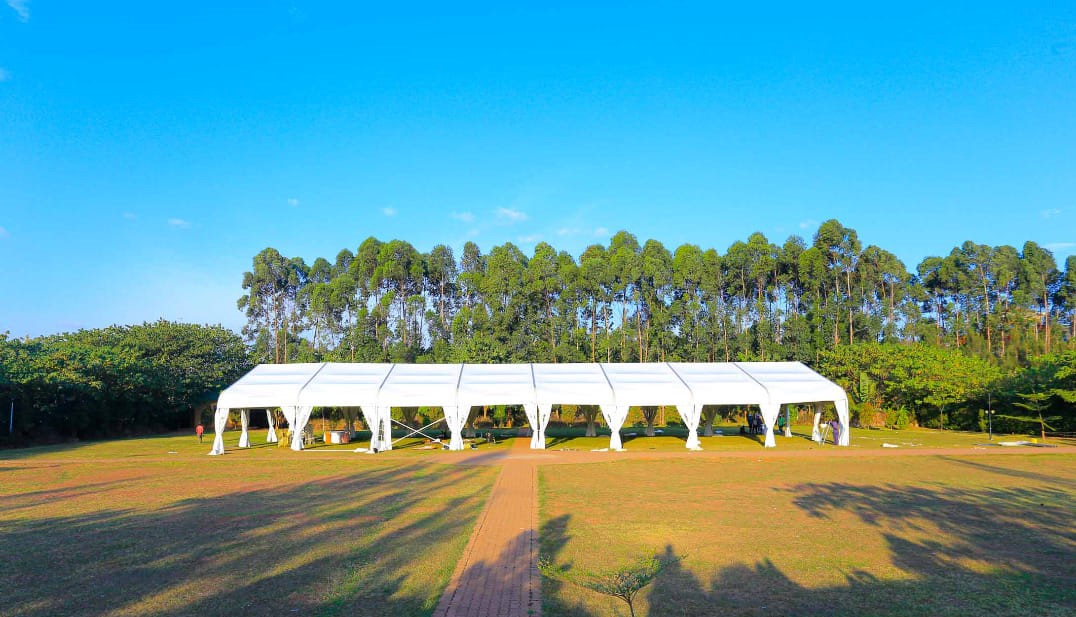 Josh Events, located in Najeera, is an events company that rents out tents, chairs, and tables at relatively affordable prices. Equally they offer sound systems suitable for all events including weddings.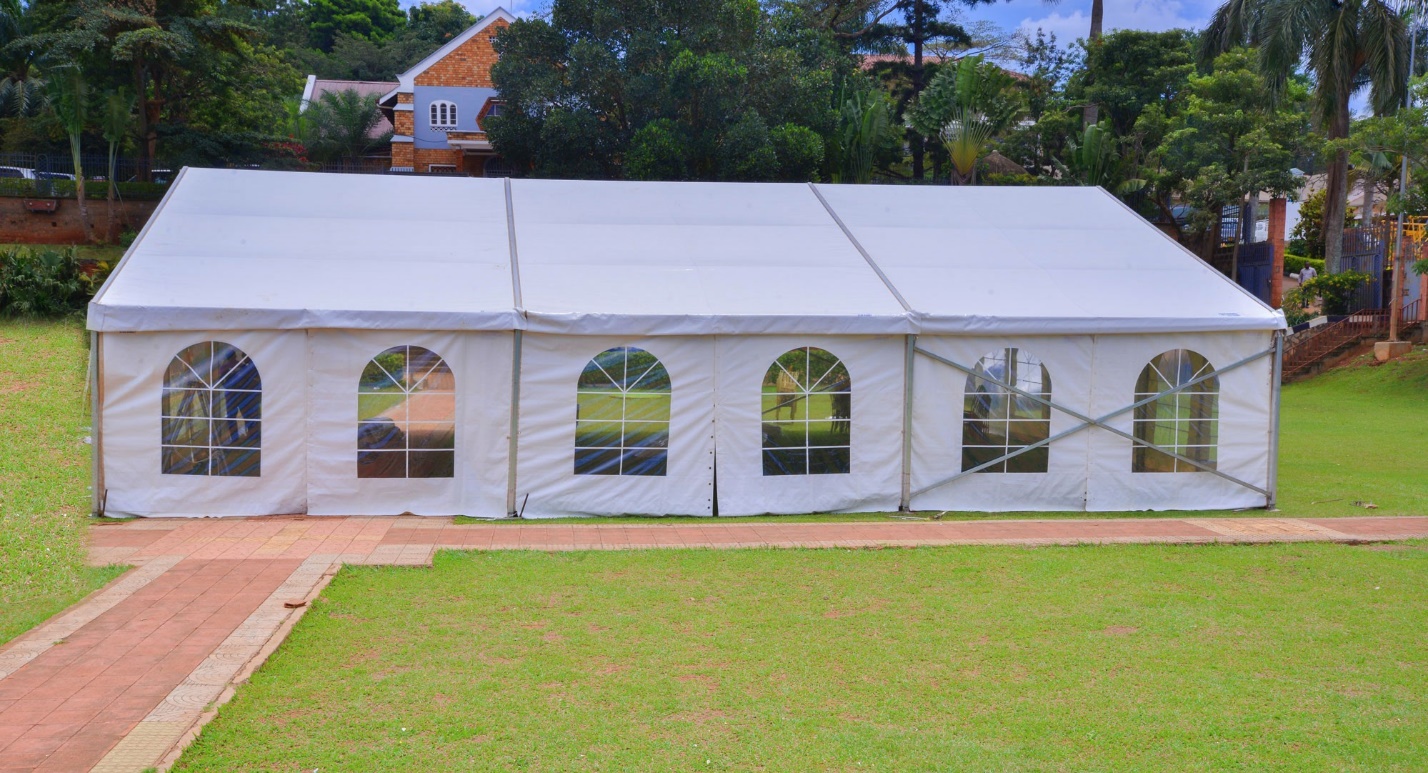 Filo Events is located in Kansanga. It provides spectacular tents, perfect for all types of weddings, with the right decoration their tents add sparkle and color to your wedding.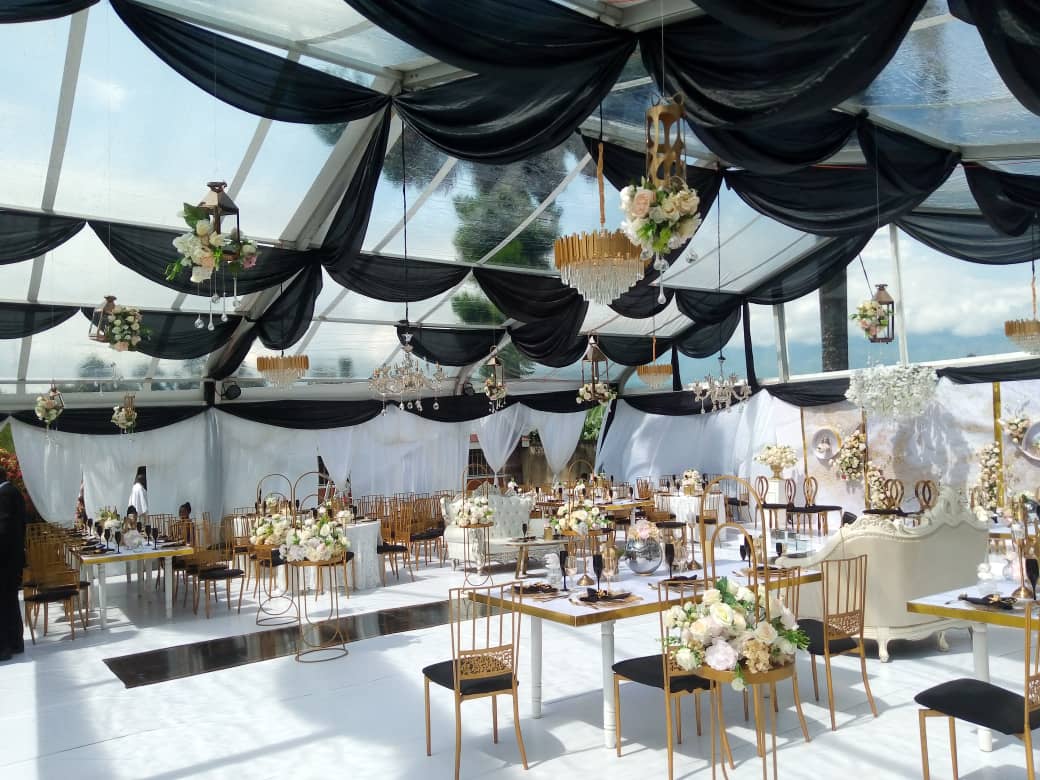 Keep in mind that decorations are necessary to make your tent stand out; you can find more tent vendors and decorators on our vendors' page. For this and more visit www.nyomplanet.com
If you are looking for a wedding planner, please contact us at planner@nyomplanet.com for a stress-free wedding.